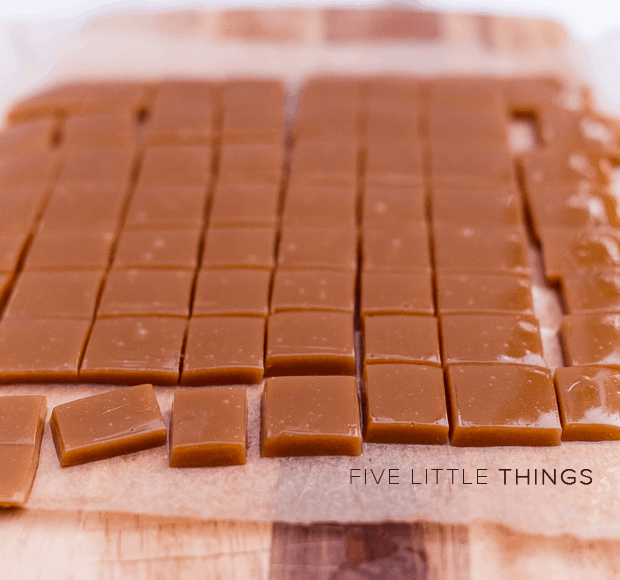 Five Little Things
Five little things I loved this week: Homemade Caramels Now that I've disclosed my obsession with caramel, I urge you to go make those Caramel Apples I shared, and perhaps skip the apple part. I kid, sort of. That same recipe can make a delightful…
Five Little Things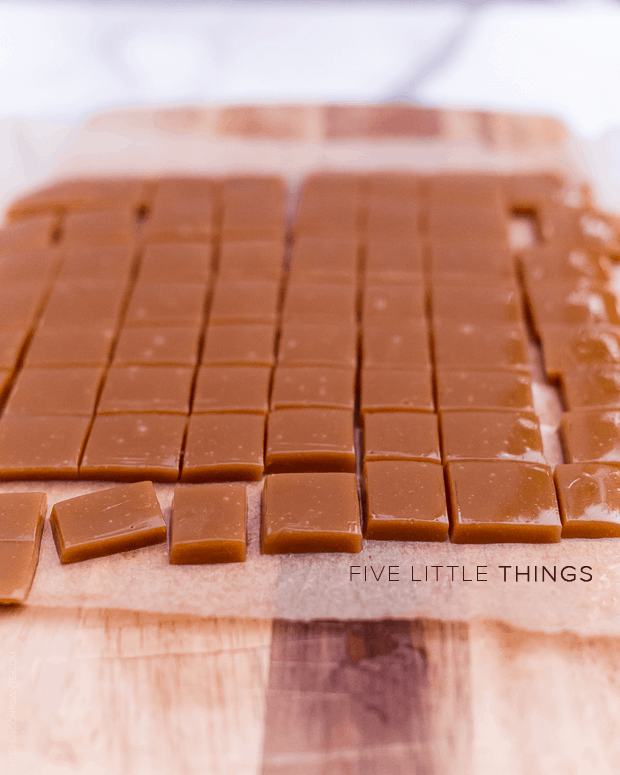 Five little things I loved this week:
Homemade Caramels
Now that I've disclosed my obsession with caramel, I urge you to go make those Caramel Apples I shared, and perhaps skip the apple part. I kid, sort of. That same recipe can make a delightful batch of homemade caramels! There will be some leftover, after you have your fun dipping and bobbing, so don't let it go to waste! Line a brownie pan with parchment paper, lightly spray with cooking oil, and pour any remaining caramel in. Chill in the refrigerator, and hours later, you can slice up these little sweet squares. Or, as I said, skip the whole apple part and make a large batch. It is ridiculously good.

Motherhood & Pumpkin Spice Doughnuts
One of my favorite reads is Anecdote and Apples – I am always assured a soulful post with treats that are clearly baked with immense love. Monet writes with such warmth, and as a new mother, I love reading about her sweet daughter, too. It's my way of getting a baby fix, I suppose. Her last post reminded me of those early months of motherhood, so dear, and so challenging all at once. Along with it, she shared some Pumpkin Spice Doughnuts – I wish I had one right now!
Nomorobo
There's nothing worse than a late night telemarketing call…other than an early morning one. Who in their right mind believes that it is a good thing to disturb people as they are just waking up on a Saturday morning? When I heard about Nomorobo, I couldn't wait to check it out. Essentially, it diverts those robo calls, and it really works! I've been testing it out for a week and I'm quite pleased, and less disturbed. Check it out!
A New Way to Tie Shoes
This video has been a life saver! LOVED teaching my son a new and easier way to tie his shoes. (It works!)

Supernatural?
Did you know a remake of the movie Carrie opens today? I still have goosebumps from the original. Check out this promotional prank that was made in a NYC coffee shop. If you were there, what would you do?
Visit NBCNews.com for breaking news, world news, and news about the economy
Have a wonderful weekend, everyone! Hope it's filled with sweets (go make caramels!).