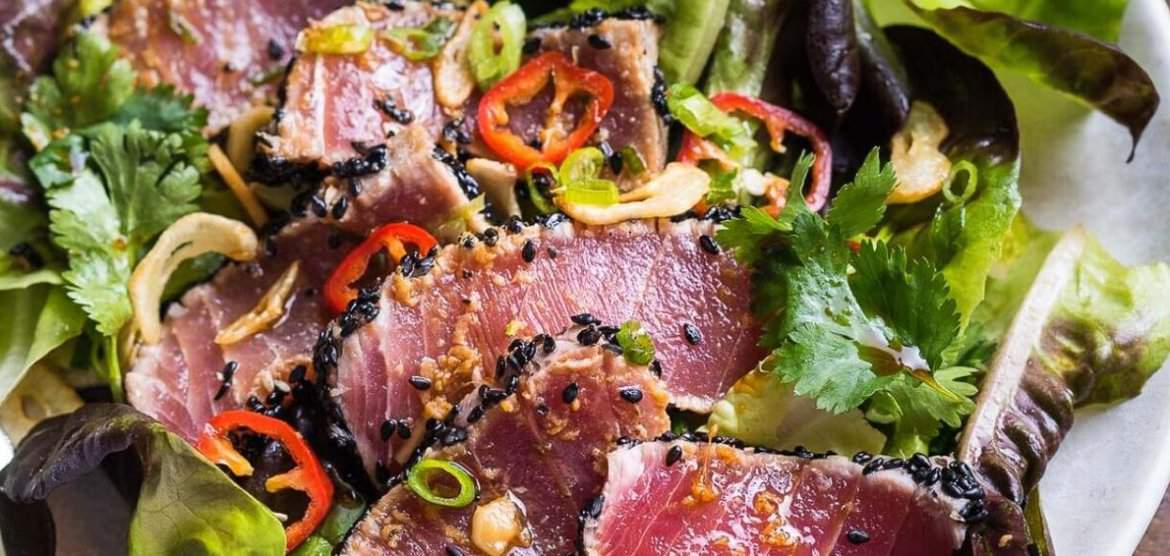 Five Little Things
Five Little Things I loved the week of October 29, 2022: ahi tuna, garlic, Disney does adobo, and more!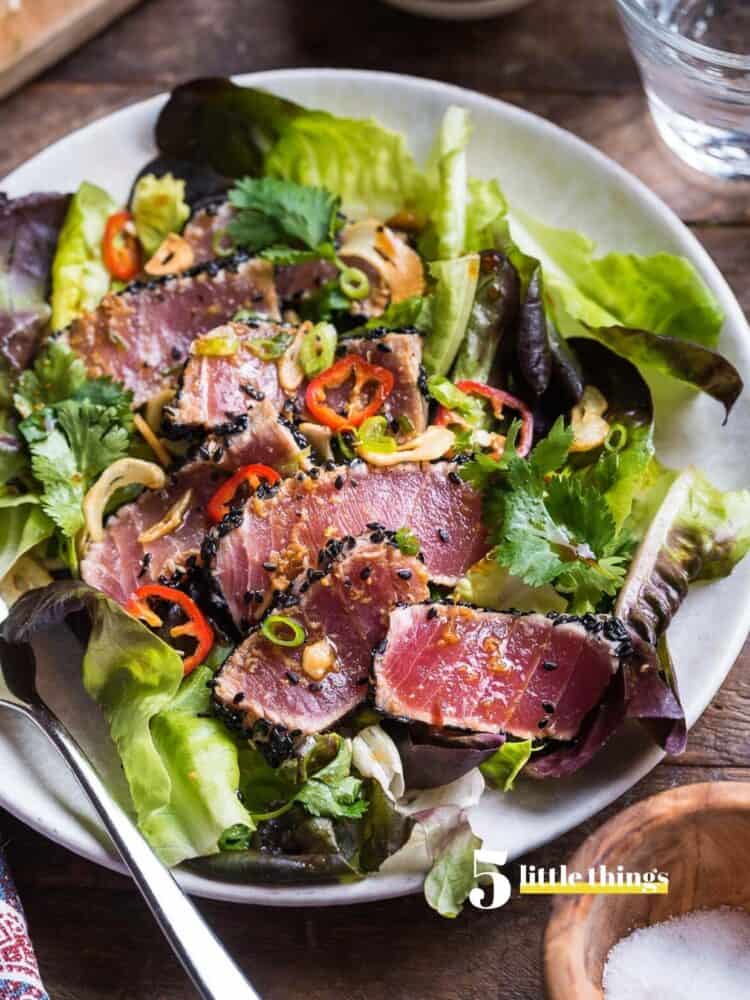 Five Little Things
Happy weekend, friends! This week, as I was driving around and running my various mundane errands, I couldn't help but marvel at the golden light and the rustle of the crunchy leaves. It really is such a beautiful time of year, and going way too fast. I can hardly believe that this weekend is Halloween and that before you know it, the holidays will be upon us! I hope you find some time to pause this weekend.
Here are Five Little Things I loved this week:
1. Ahi Tuna
I revisited an oldie but goodie recipe — my post for Seared Ahi Tuna Tataki was in need of some updated photos, but more than anything, we have been craving fresh, buttery tuna paired with the vibrant dressing! I also love it served as a salad!
2. The Best Way to Fry Garlic
According to Eater, the best way to fry garlic is in the microwave! Have you tried this? The next time I make my ahi tuna, I will have to try it – I love those little slivers of flavor! The infused oil will be amazing, too!
3. Mickey Makes Adobo
Speaking of garlic, I love how Disney shared Mickey's version of Filipino Adobo for Filipino American History Month! It's very similar to my family recipe for a classic Filipino Chicken Adobo, with just a few differences in the ratio of soy sauce to vinegar.
If you're looking for more, try my easy, classic Filipino recipes!
4. Two Families Become One
I loved how this father recognized that "you can't have too many people loving you."
5. Who's the best dancer?
I think we all know the answer to this one!
Stay joyful!