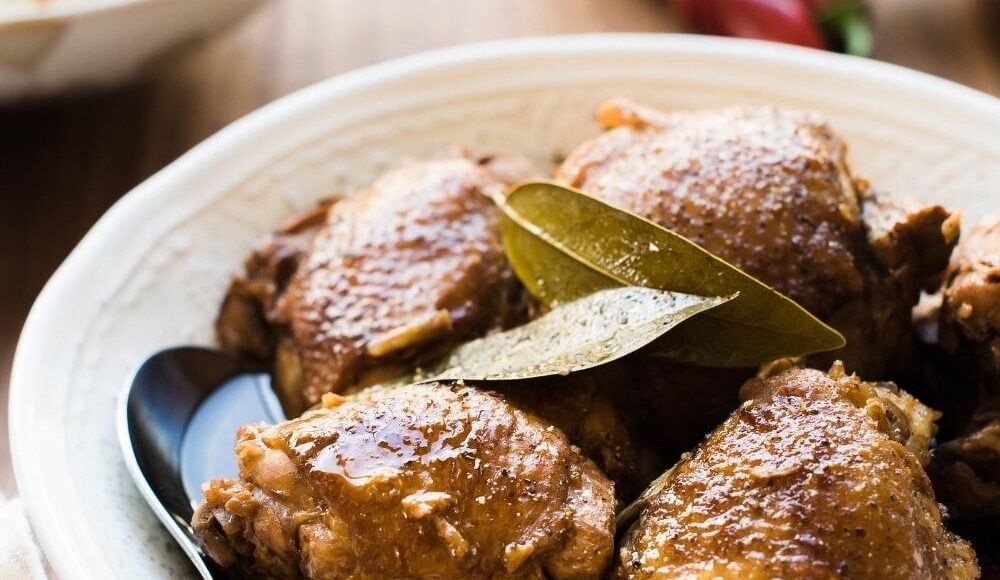 10 Easy Filipino Recipes
Craving a taste of the Philippines? Here are 10 easy Filipino recipes, tried and true home recipes, from classic chicken adobo and variations of pancit (noodles), to comforting arroz caldo and more!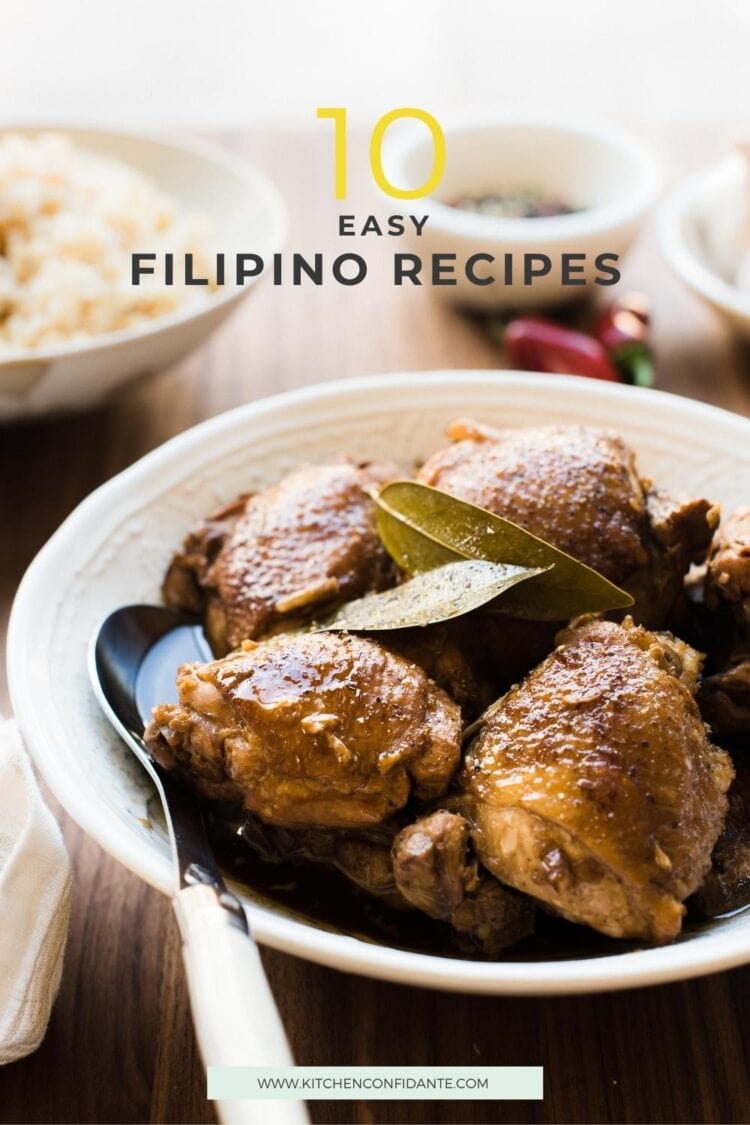 10 Easy Filipino Recipes
Looking for a taste of the Philippines? Here are 10 easy Filipino recipes, all simple enough to make for a comforting weeknight meal. Try classics like Arroz Caldo (chicken and rice soup) and Chicken Adobo, to Pancit Bihon (rice noodles) and Mechado (beef stew) – you're sure to find a new family favorite.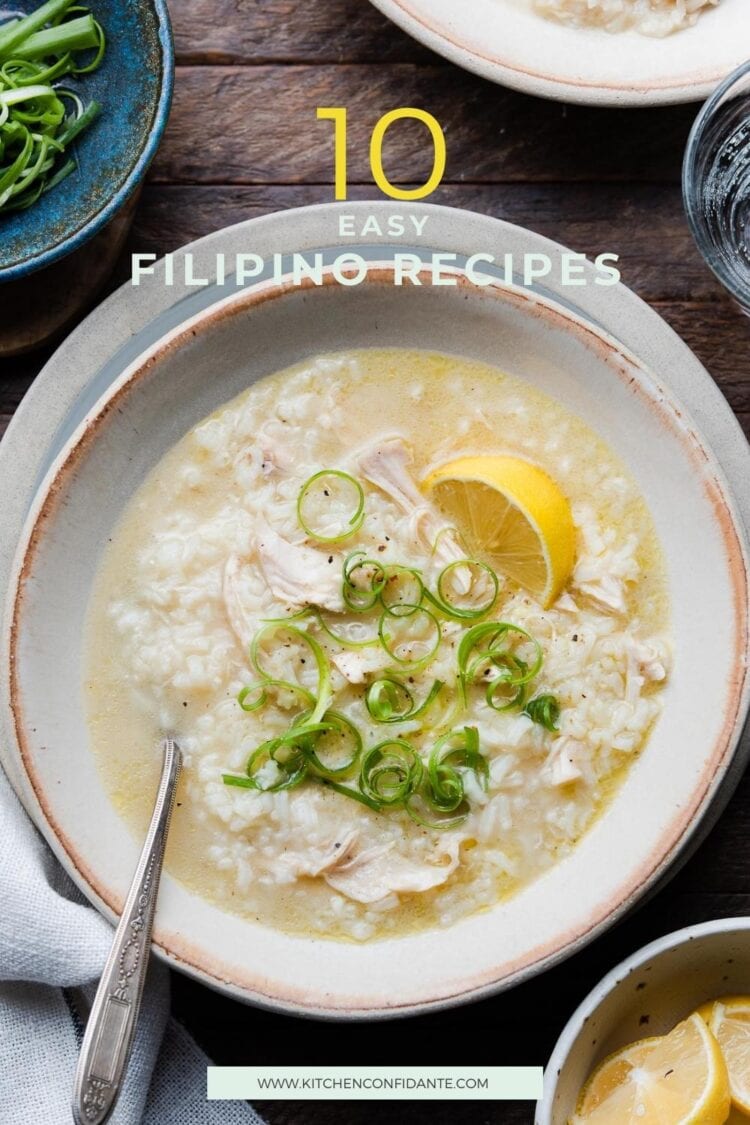 Whenever I am stuck in a food rut, the dishes I turn to time and again are these — classic Filipino dishes that I ate as a little girl. My mother and aunts recreated these dishes in their adopted American kitchens, and each spoonful is full of memories and love.
Over the years, I have perfected these recipes – experimenting with the classics and deciding when to keep the dishes true to how I learned them. These are the dishes that are the classics, the ones I pass on to my own children, and I hope you find your own family favorites as you cook them for the ones you love.
These are just a few of my favorite recipes, it was hard to narrow it down to just ten! But the good news is if you've cooked your way through these classics, there's even more to explore. I hope you enjoy them – happy cooking!
More Filipino recipes to try
Looking for more? Here are more dishes to try, from classics to Filipino-fusion and dishes inspired by the flavors of the Philippines!
Sweet Filipino dishes:
10 Easy Filipino Desserts with Coconut Milk
Ensaymada: Filipino Brioche Bread
Taho: Filipino Silken Tofu with Sago Pearls and Syrup
Mamon: Filipino Sponge Cake
Pianono: Filipino Swiss Roll
Bibingka: Filipino Coconut-Rice Cake
Savory Filipino dishes:
Big Game Bowl Recipes: Filipino Pork Barbecue Bowl and Spicy Korean-Style Meatball Bowl
Filipino Crispy Tofu and Mushroom Adobo
Vegetarian Pancit Bihon (Filipino Rice Noodles with Veggies)
Pancit Canton (Filipino Stir-Fried Noodles)
Slow Cooker Filipino Adobo-style Pulled Pork Sandwiches