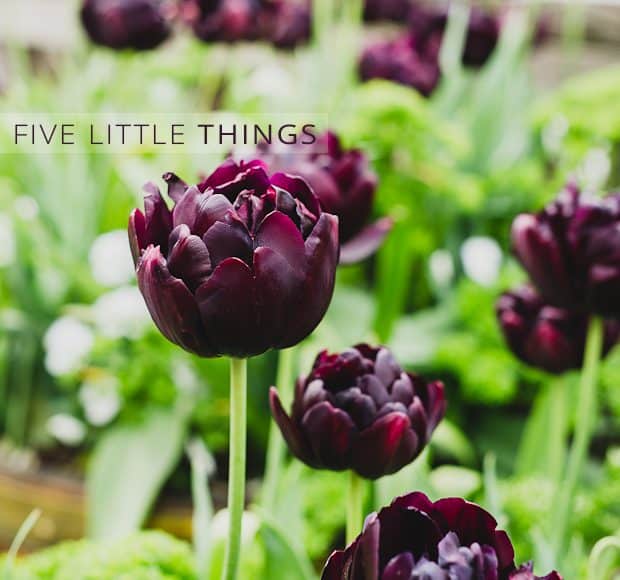 Five Little Things
Five little things I loved this week: 1. Tulips My favorite flowers have been popping up, so no matter how sick I've been feeling this week, seeing these lovelies put a smile on my face. 2. Lotion in Tissues God bless the soul who first…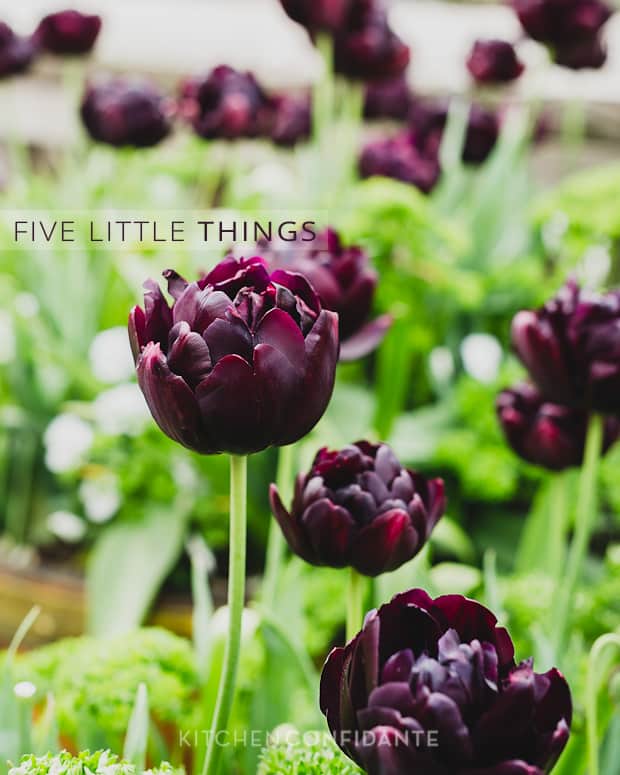 Five Little Things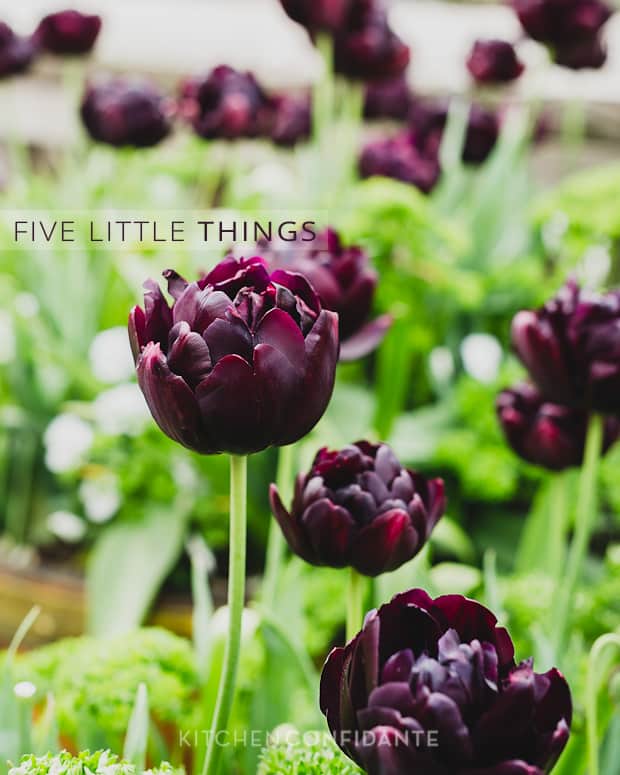 Five little things I loved this week:
1. Tulips
My favorite flowers have been popping up, so no matter how sick I've been feeling this week, seeing these lovelies put a smile on my face.
2. Lotion in Tissues
God bless the soul who first came up with the notion of putting lotion in tissues. My tender nose thanks you, from the bottom of my heart.
3. Natural Egg Dyes
If you're looking for natural ways to dye your Easter eggs this year, I love that San Francisco based CUESA has a downloadable guide to coloring your eggs from natural ingredients. Also full of colorful inspiration is the Kitchn's 6 Resources for Making Fun and Colorful Naturally-Dyed Easter Eggs and decor8's Dreamy Dyes and Dietlind Wolf.
4. Playing Tourist in Your Own City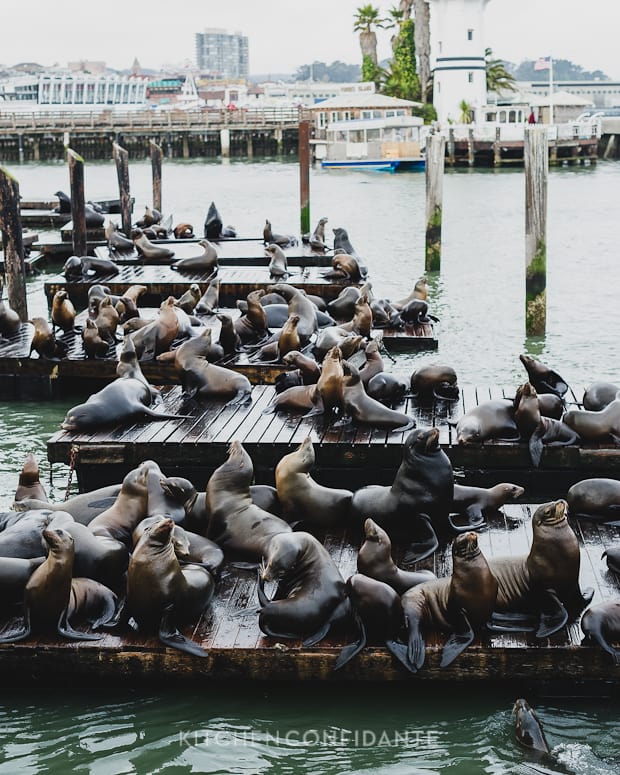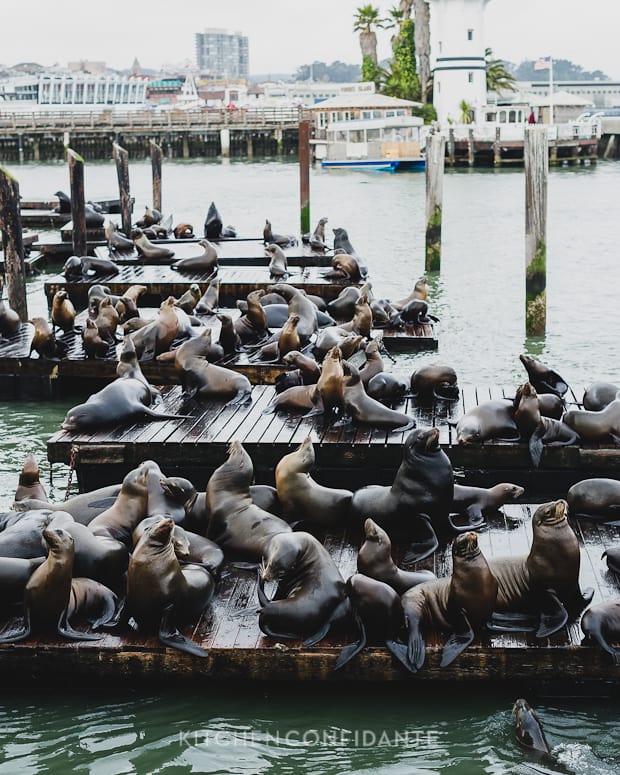 My little ones are on Spring Break this week, and though we have been sniffly and sickly, we took a moment to play tourist in our own city. My daughter has been begging to visit Pier 39, so we did just that. Even if I wasn't feeling 100%, it was wonderful to spend this quality time with the family.
5. Flower Girls (and Boys)
I started with flowers, so I'll end with flowers. Or flower girls. This video is sure to give you a chuckle. The backstory goes a little like this: A wedding procession begins and all eyes are on the flower girl as she comes down the aisle…screaming…because an uncle in the back of the church confused the processional order and tried to get to hold hands with her brother, the ring bearer, who follows behind, stomping like a dinosaur, livid and embarrassed. Ah, weddings!
Have a wonderful Friday, everyone. May your weekend be filled with flowers and time with the ones you love.