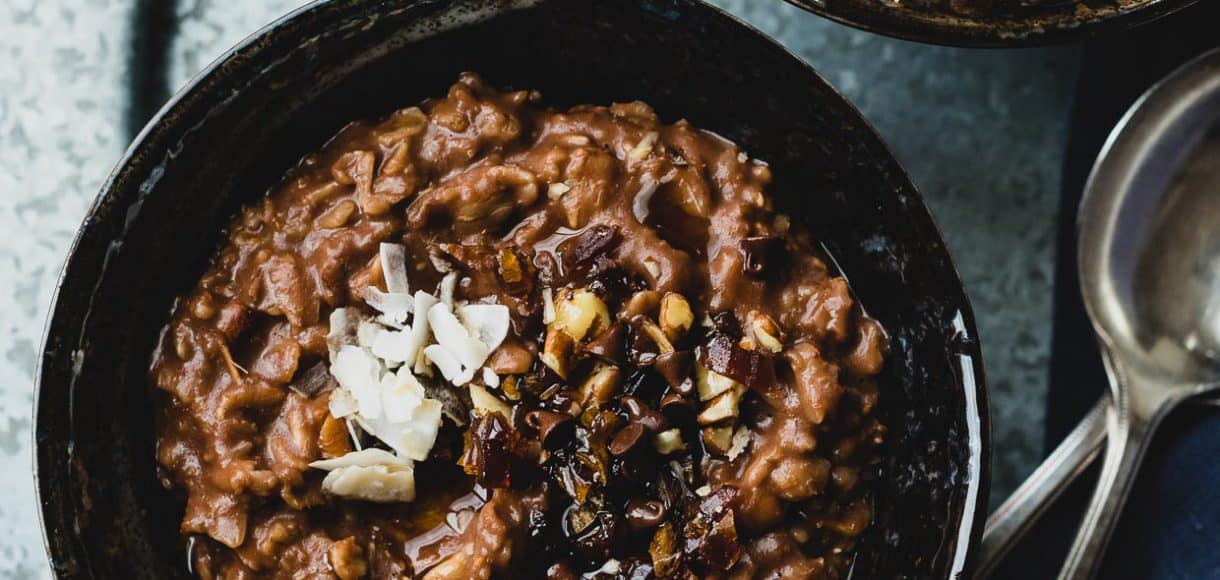 Chocolate Coconut Oat Porridge
Chocolate Coconut Oat Porridge — this recipe is wholesome love by the spoonful. I have to get something off my chest. Nothing major, but just this: breakfast is the most romantic meal of the day. With all the Valentine's Day fuss this week, and fancy…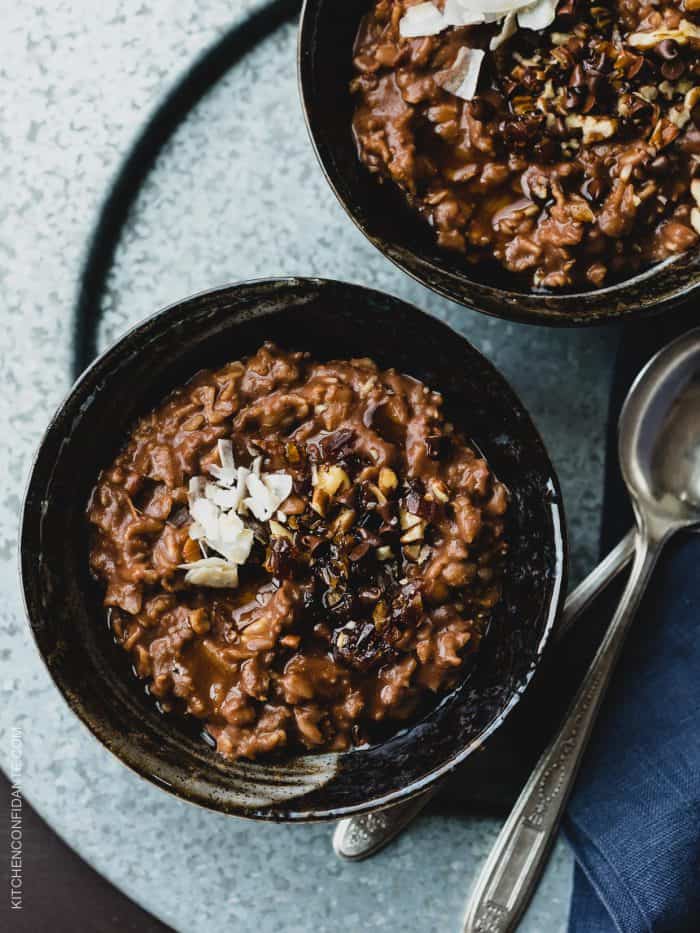 Chocolate Coconut Oat Porridge
Chocolate Coconut Oat Porridge — this recipe is wholesome love by the spoonful.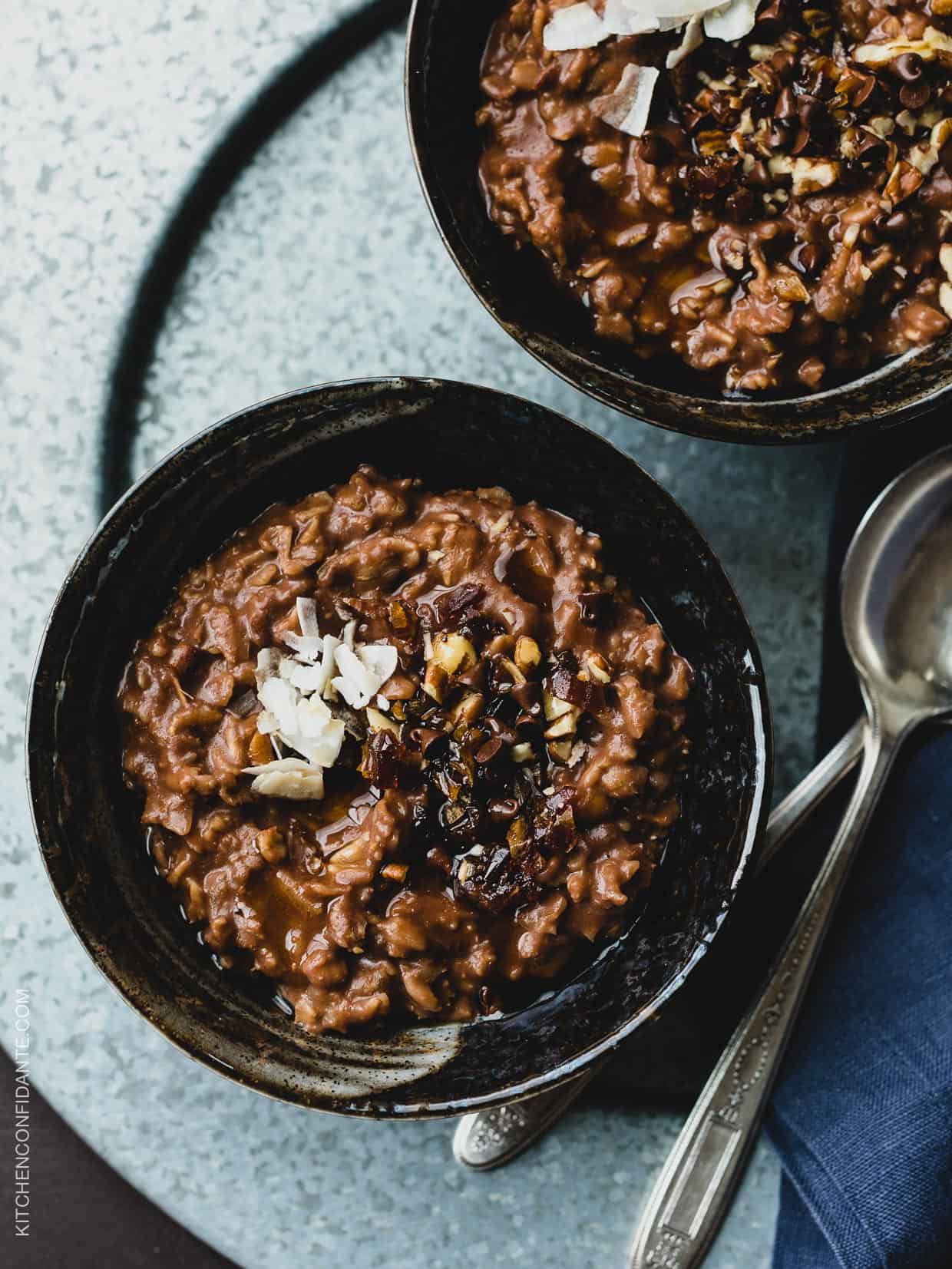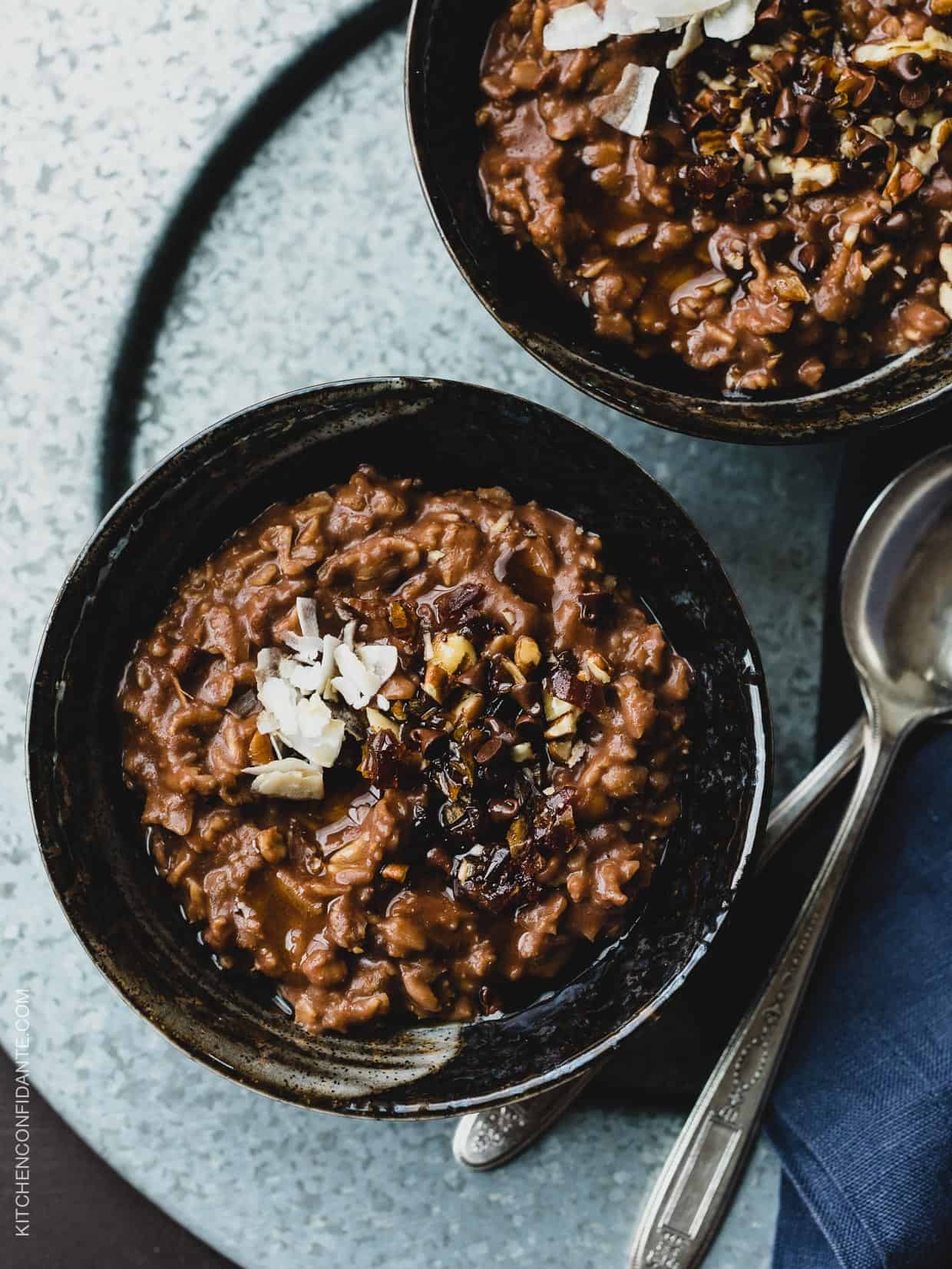 I have to get something off my chest. Nothing major, but just this: breakfast is the most romantic meal of the day.
With all the Valentine's Day fuss this week, and fancy dinners, glasses of champagne, and decadent desserts, to me, the simplicity of breakfast speaks far more about love than any of the above.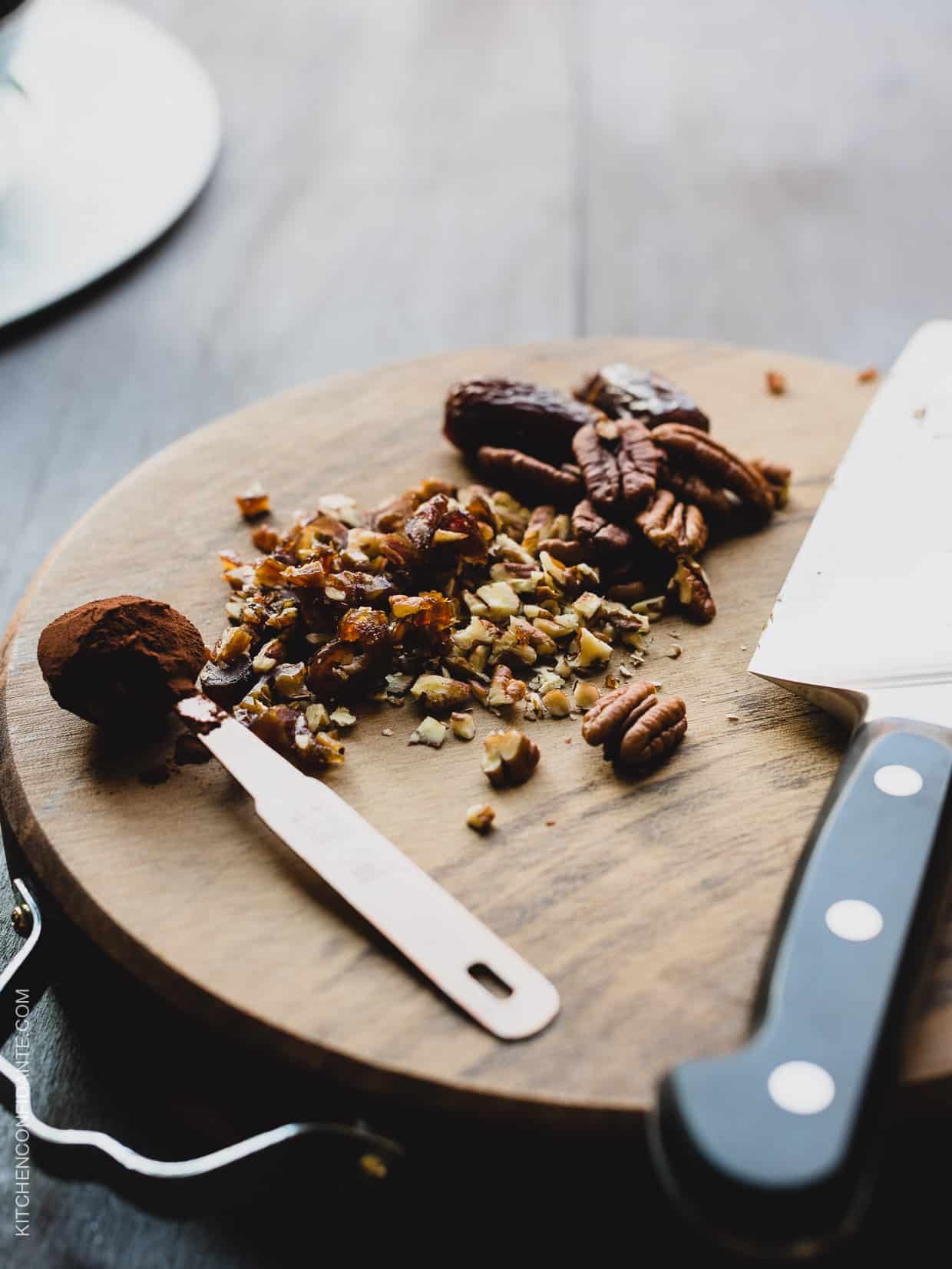 Breakfast means starting the day together, nourishing one another for tackling your shared goals and your life with each other. Breakfast means thoughtfulness and a little bit of sweetness.
So why oatmeal? Well, to be honest, oatmeal has always equaled love for me. Oatmeal meant month long visits from my grandmother, when she would stir her sweetened, milky oats for me before school on those cold New York winters. Oatmeal was the breakfast I craved when I was expecting my daughter, bringing a bit of cozy to my office. Oatmeal is what I pack for my husband every morning, his favorite start to the day. And with chocolate, this is what I would make to show a little extra love.
This Chocolate Coconut Oat Porridge sounds indulgent, but actually, you will be surprised at how wholesome and good for you it is. I cook it in light coconut milk for extra creaminess, use dark cocoa powder for heart healthy anti-oxidants, and sweeten it with chopped dates and just a touch of maple syrup and a few scant scatterings of mini chocolate chips.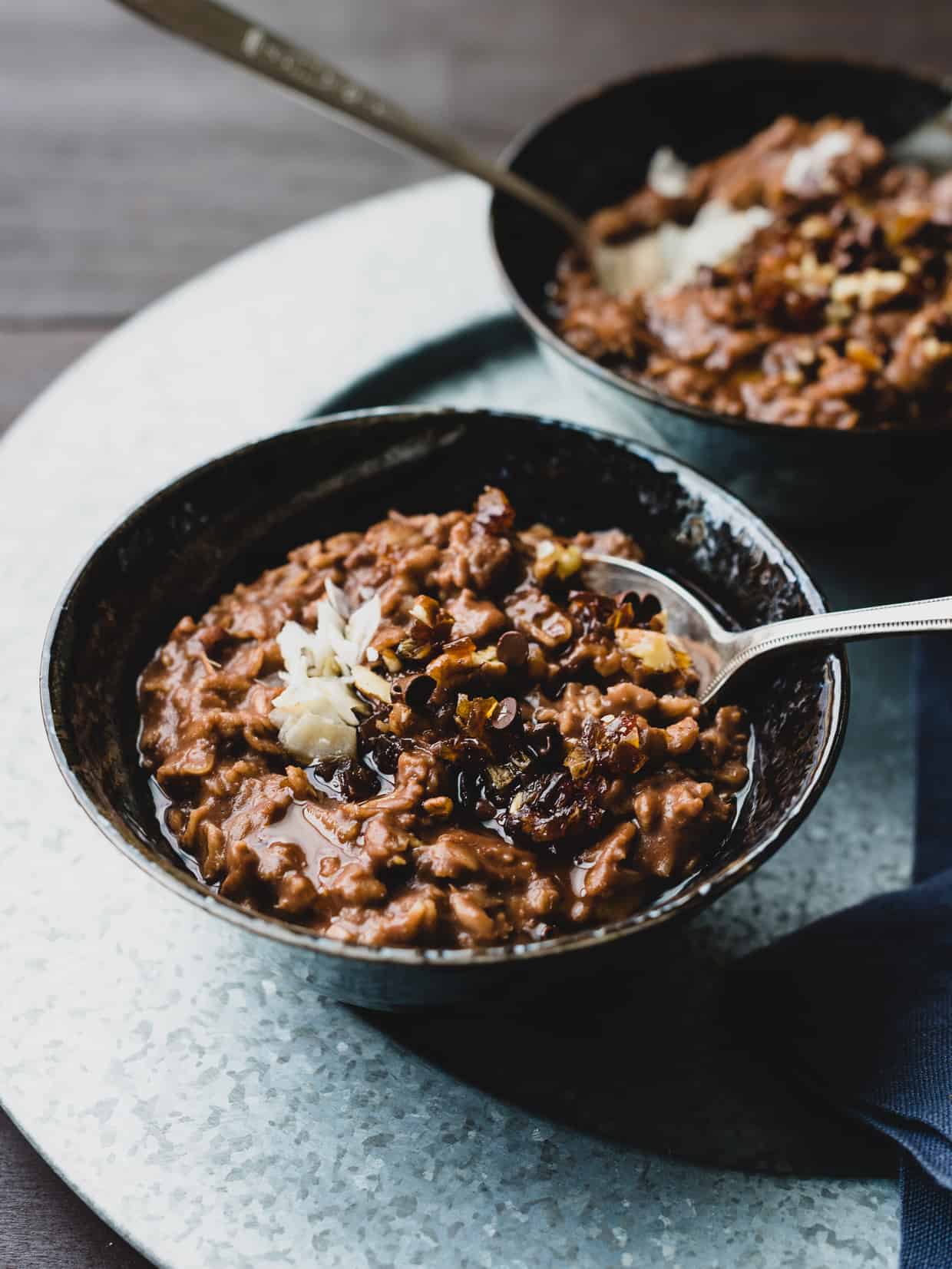 Some say every day should be Valentine's Day, and yes, I tend to agree. So let's make each day say "I love you" with this.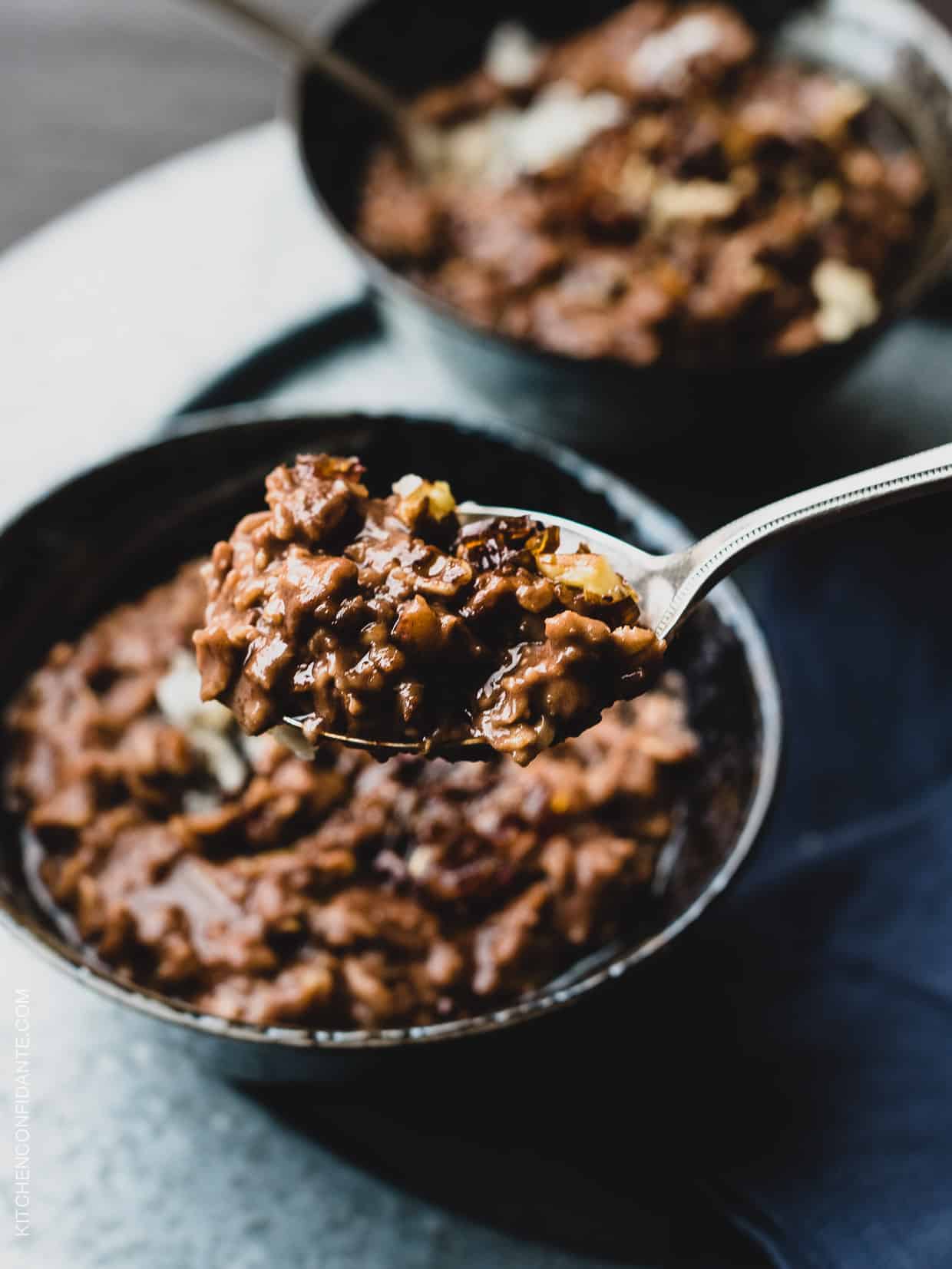 More sweet starts to the day:
Dark Chocolate Almond Butter Smoothie
Chocolate Banana Quinoa Muffins
(Eggless) Dark Chocolate Pancakes
Champorado: Filipino Chocolate Rice Pudding
Chocolate Coconut Oat Porridge
Chocolate for breakfast? Yes. This Chocolate Coconut Oat Porridge recipe lets you indulge without the guilt.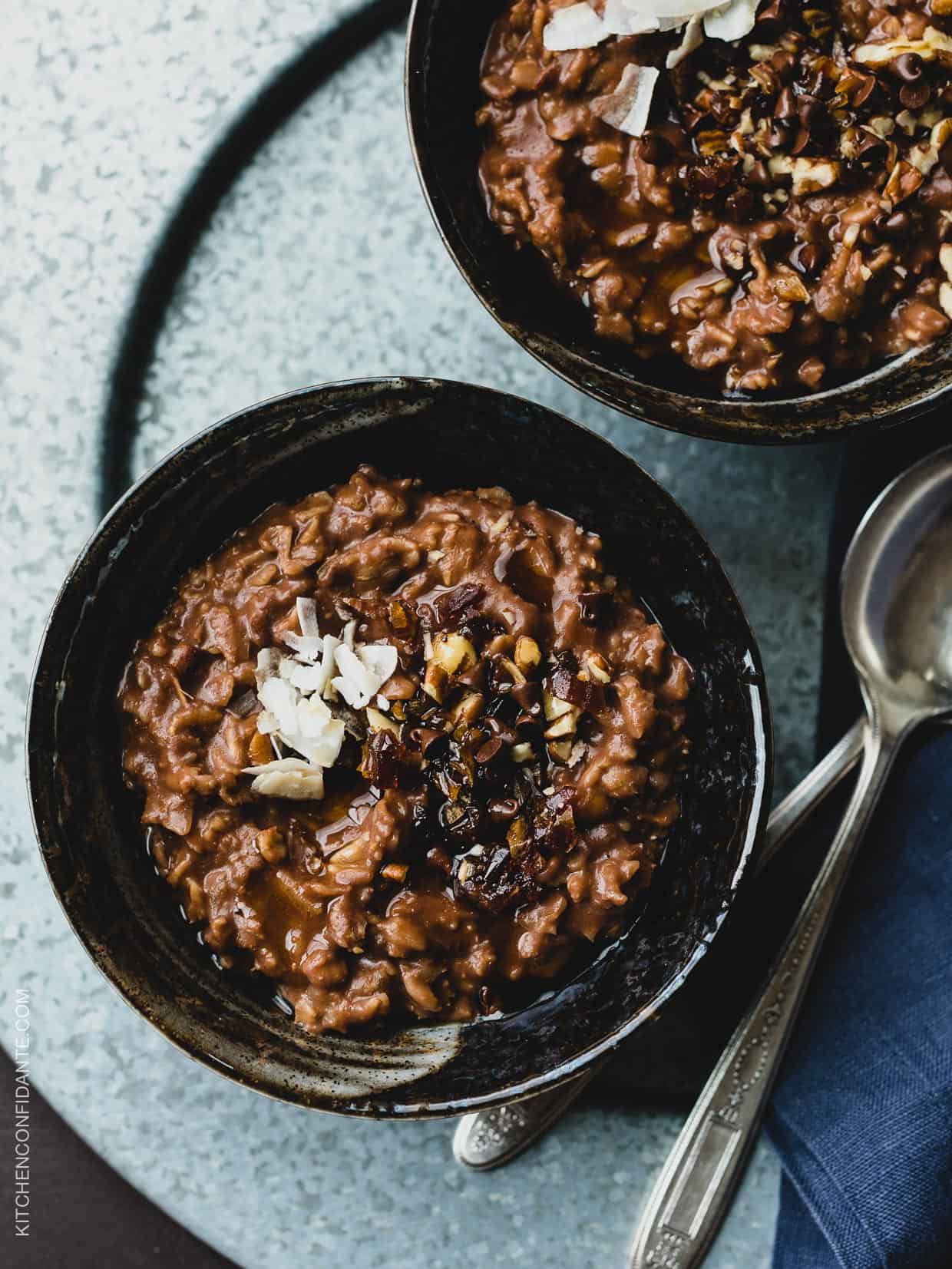 Print Recipe
Ingredients
1 3/4 cups light coconut milk (about 1 14-oz can)
1/2 cup water
1 cup oats
pinch salt
1/2 cup finely chopped dates
2 teaspoons cocoa powder
1 teaspoon nut butter
mini chocolate chips for serving
coconut flakes for serving
chopped pecans for serving
maple syrup for serving
Instructions
In a small sauce pan, bring coconut milk and water to a boil. Add the oats and a pinch of salt, and stir in the dates. Cook for about 4 minutes, then stir in the cocoa powder. Cook for another 1-2 minutes, or until the oats are fluffy and creamy. Stir in the nut butter, then divide into two bowls. Top with some chocolate chips, coconut flakes, pecans and a drizzle of maple syrup, and serve immediately.