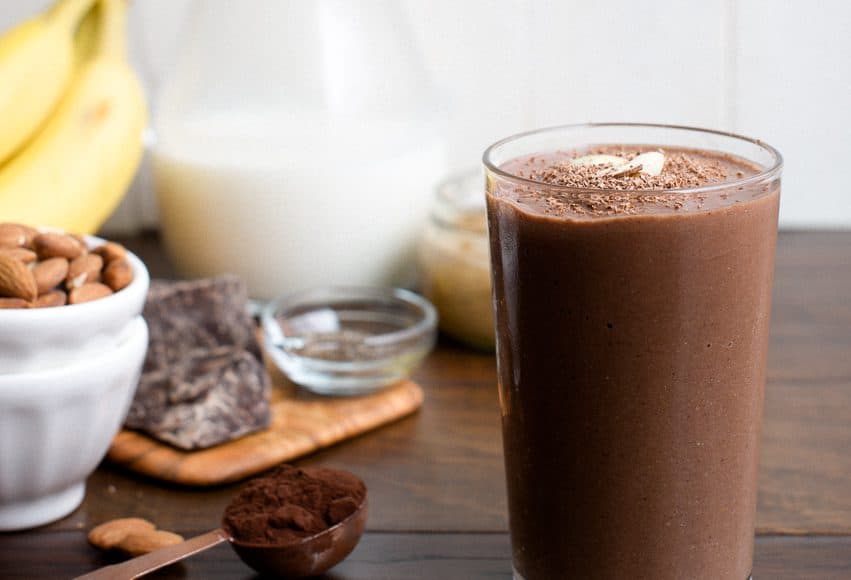 Dark Chocolate Almond Butter Smoothie
It was a good week. I went to sleep at a reasonable time each night, and I made it into the gym every day. These two little details make a big impact – it set the tone for my week, and left me feeling energized…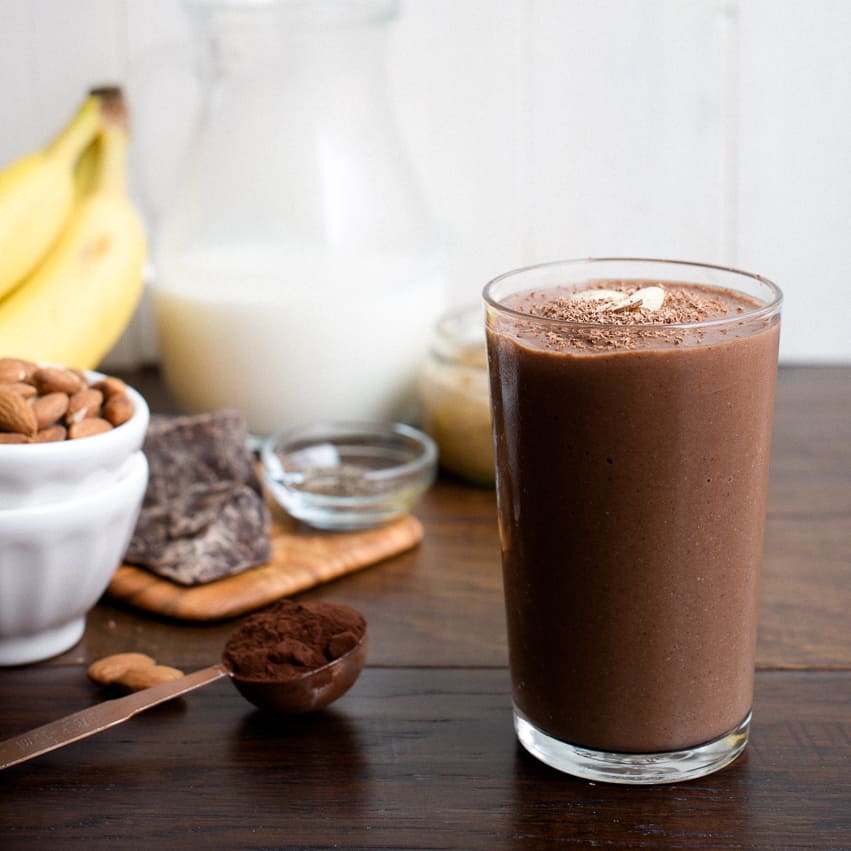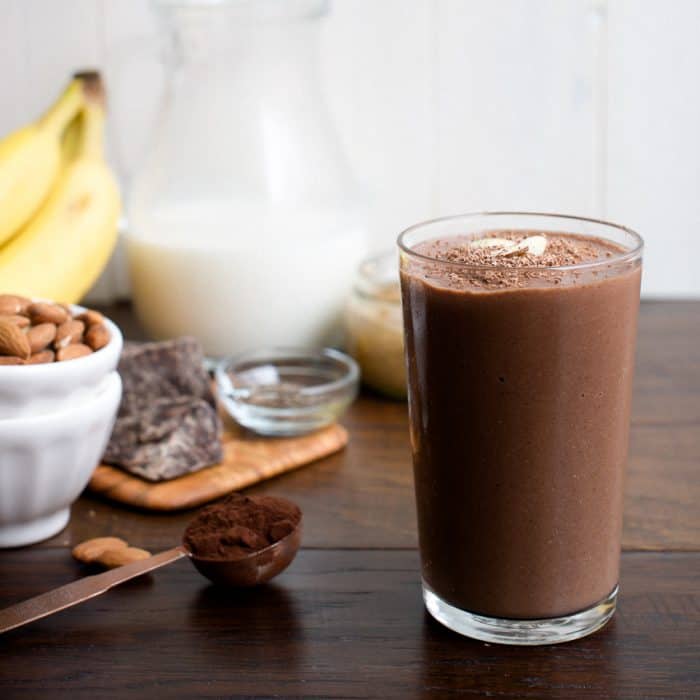 Dark Chocolate Almond Butter Smoothie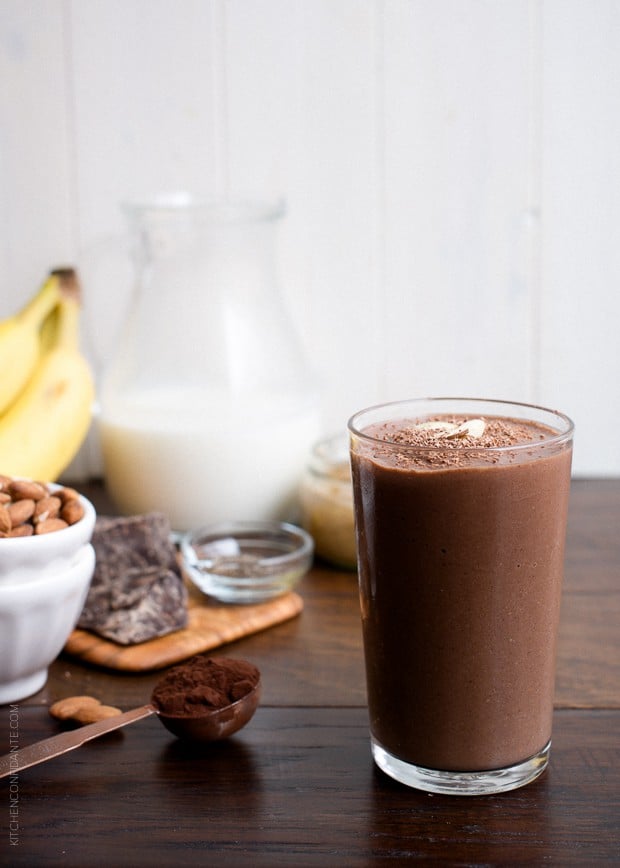 It was a good week. I went to sleep at a reasonable time each night, and I made it into the gym every day. These two little details make a big impact – it set the tone for my week, and left me feeling energized and accomplished. I don't know about you, but getting enough sleep is something I struggle with – I really need to work hard at getting to bed early, but it's something I'm working on.
Getting to the gym, on the other hand, is something that usually comes more easily. But after having dealt with some setbacks with back issues, I've been really enjoying this stretch of feeling strong and not missing a workout. Besides, I have my post workout smoothie ritual that I look forward to!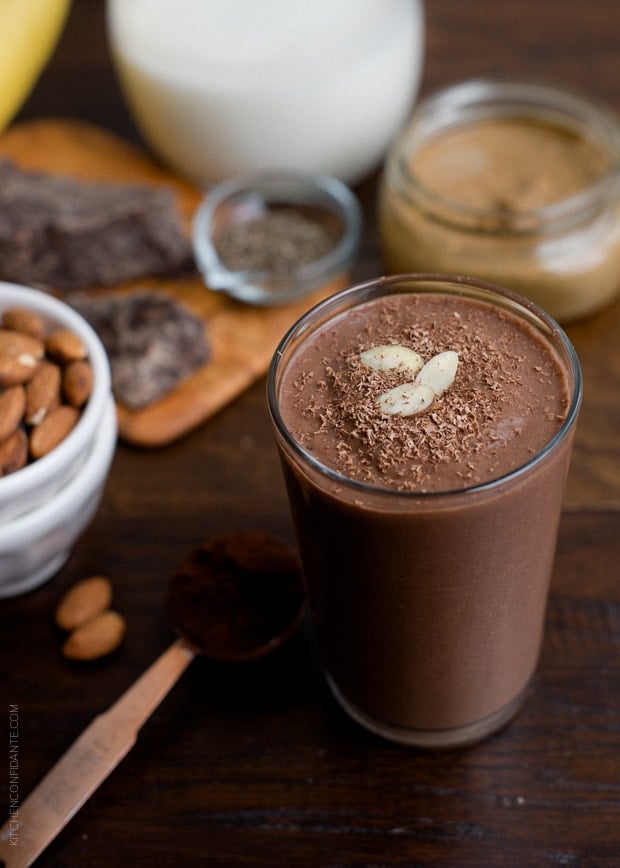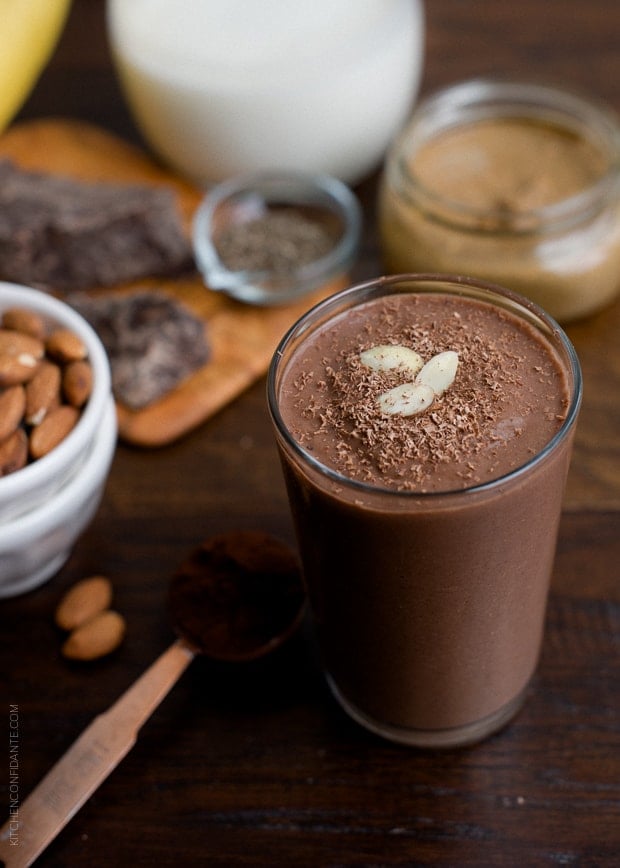 I usually recharge with my green smoothie, but when I'm feeling like I need a little more protein (and a little more pampering), I indulge in this Dark Chocolate Almond Butter Smoothie. But indulge isn't quite the right word – even if it feels like an indulgence. Each sip may taste like a rich milkshake, but it's so full of good-for-you ingredients! Almond milk, almond butter, frozen bananas, chia seeds, and a couple of frozen figs, if I have some. Dark cocoa powder makes it super chocolatey and gives it an extra boost of anti-oxidants. I'll admit, sometimes I'll work even harder just so I can reward myself with this smoothie. I think it's a fair deal, don't you?
Dark Chocolate Almond Butter Smoothie
This recipe for Dark Chocolate Almond Butter Smoothie is creamy, dreamy and tastes like a rich milkshake, but it's good for you and perfect after a workout!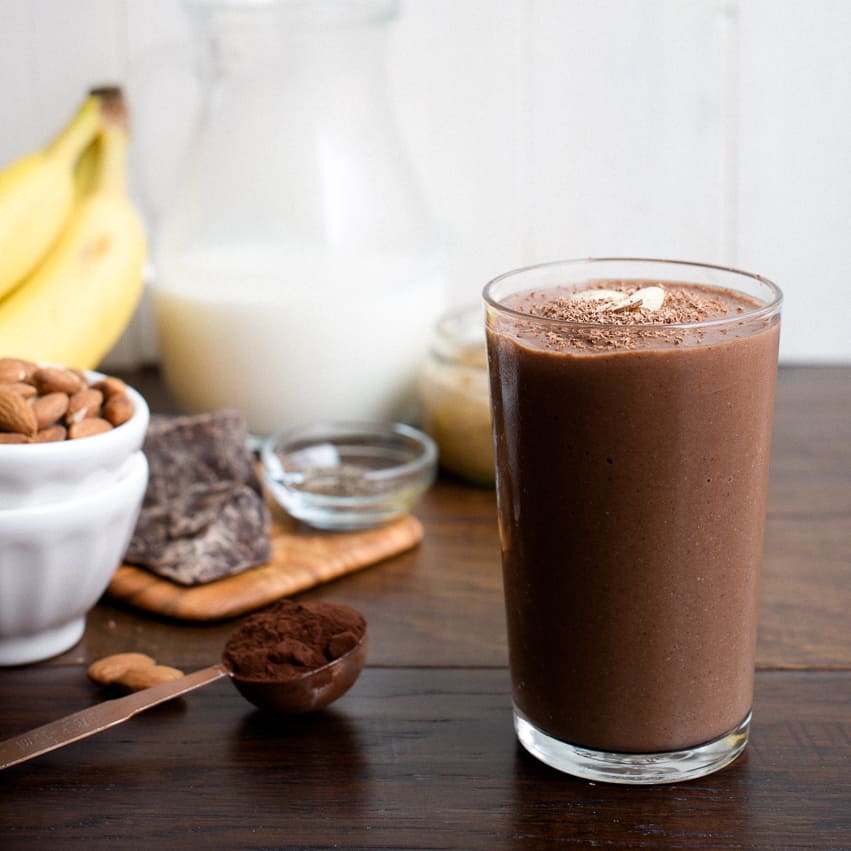 Print Recipe
Ingredients
1 cup almond milk
1 frozen banana
2 frozen large figs (if you don't have frozen figs, substitute 1 frozen banana)
1 tablespoon almond butter
1 1/2 tablespoons unsweetened Dutch process cocoa powder (I like Guittard Cocoa Rouge Cocoa Powder)
1 teaspoon chia seeds
Instructions
Place the almond milk, banana, figs (if you have), almond butter, cocoa powder and chia seeds in the blender, in this order. Blend until smooth. Enjoy immediately.