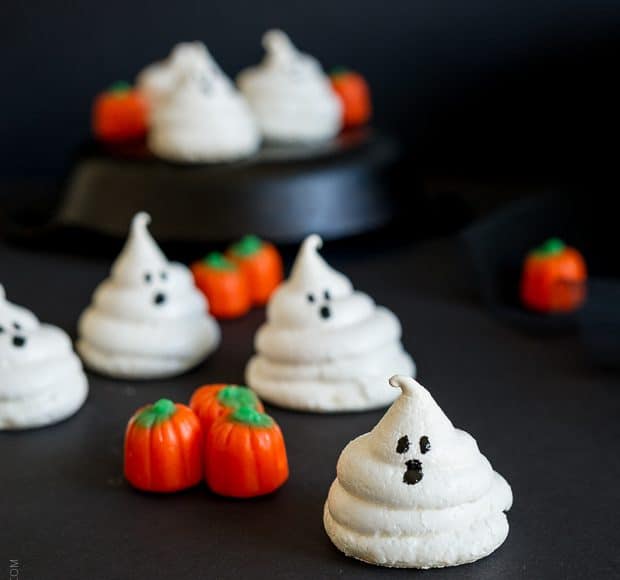 Friendly Ghost Meringues and More Halloween Treats
One of the things I miss is dressing up my kids in whatever adorable costume I wanted. I loved those days when they were too little to have an opinion and I could match them to my heart's content! One year I had Cinderella and…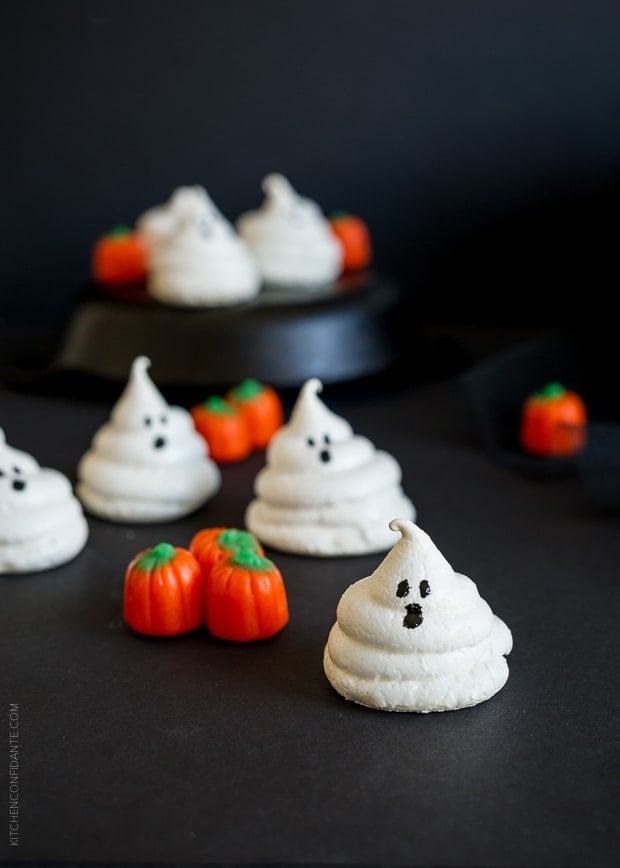 Friendly Ghost Meringues and More Halloween Treats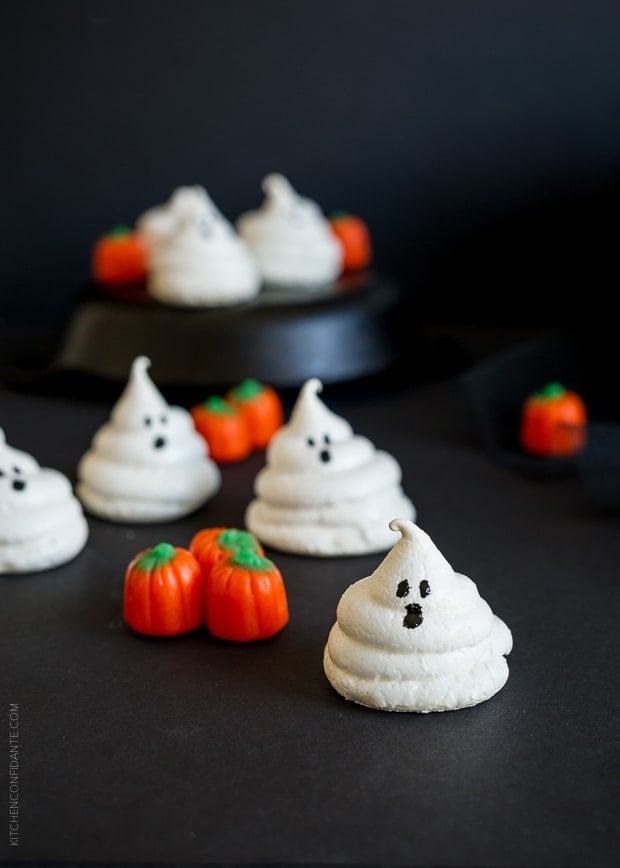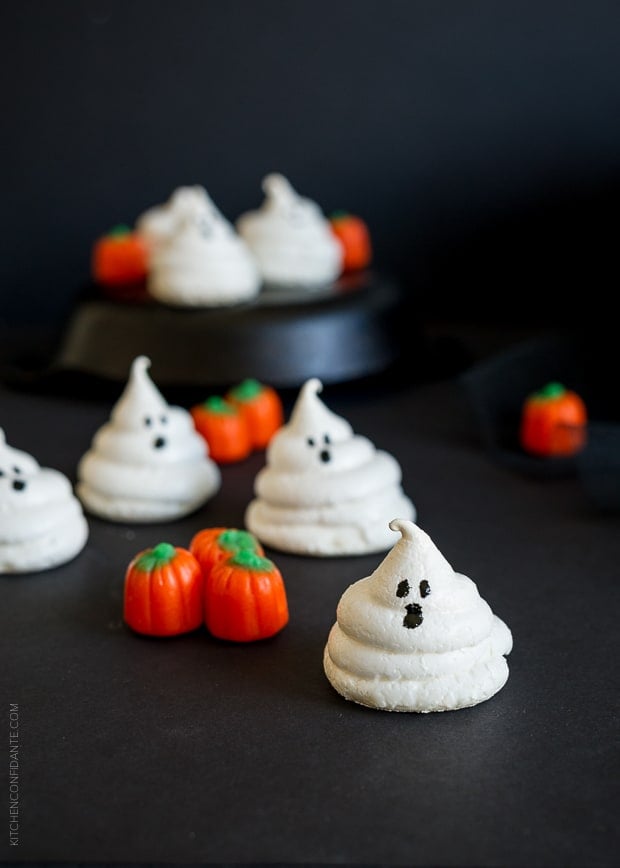 One of the things I miss is dressing up my kids in whatever adorable costume I wanted. I loved those days when they were too little to have an opinion and I could match them to my heart's content! One year I had Cinderella and Gus Gus the Mouse, another year, Tinkerbell and Peter Pan. Sigh, those were the days!
It was one of those years when my son discovered the wonder of trick or treating. He caught on pretty quick, running after his sister and the bigger kids in the neighborhood. Candy is pretty persuasive that way.
But something happened the following year.
He noticed something. Two doors down, our neighbors had adorable ghosts, twirling in circles on their front lawn, and you could hear the "wooo! wooo!" from our front door. They were cute! When you consider that across the street there was a haunted house and a neighbor hiding in a coffin to spook the kids who helped themselves to the candy inside it, well, the little ghosts were very friendly, indeed.
He wasn't convinced. We stepped out to start the night's haul when he heard the ghostly soundtrack, and that was it for him. It was a little too scary, and he spent the night handing out candy with my husband and watching a movie, safe indoors.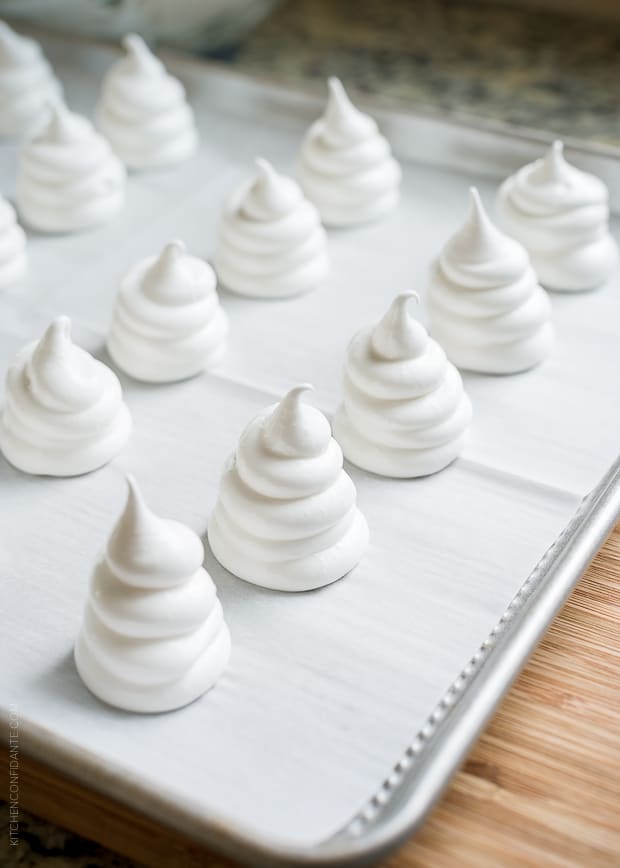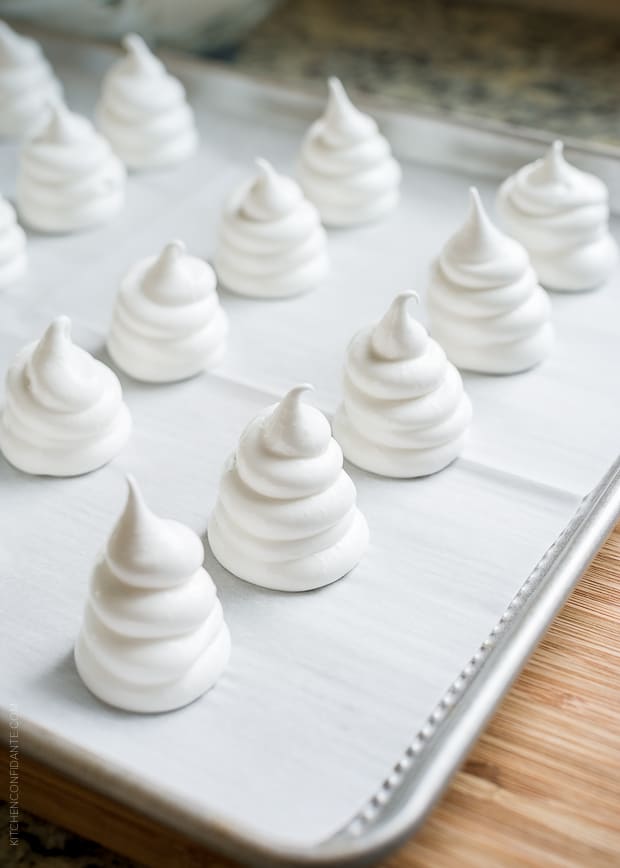 I chuckle when I think back to that night, and remembered the ghosts when I made these friendly ghost meringues as part of 5 Sweet and Spooky Halloween Party Dessert Recipes to share on SheKnows.com. My little guy is definitely older, and has graduated into not-so-cute costumes (sob!), but I'm happy to report that he loves these little ghosts. How could you not?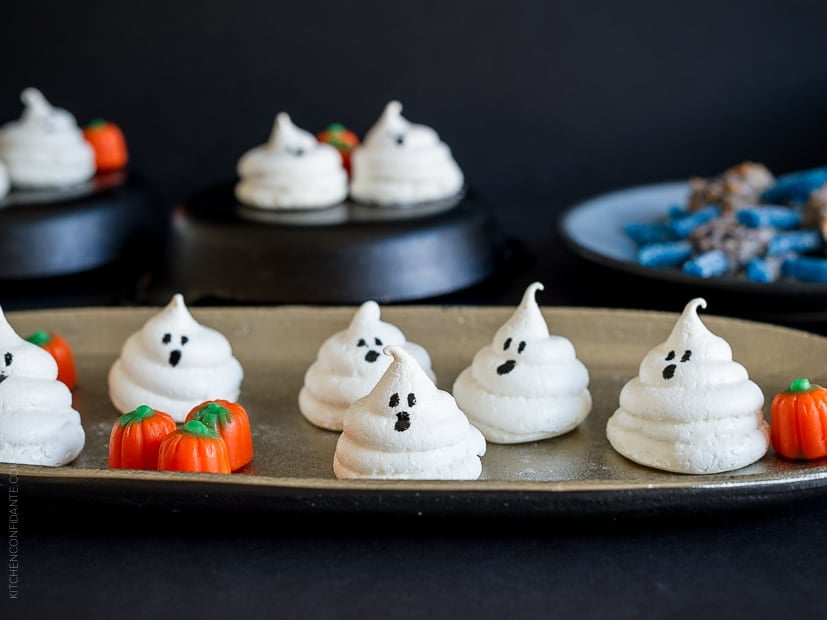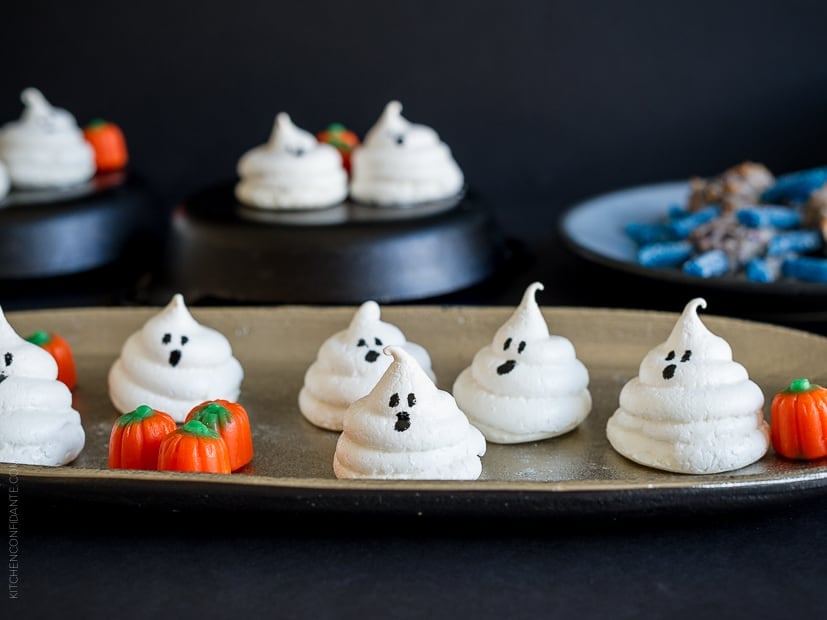 Find the recipe for Friendly Ghost Meringues and More Halloween Treats on SheKnows.com!