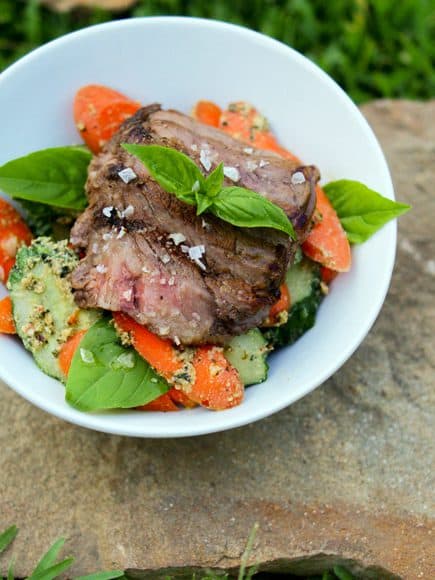 Spicy Basil Walnut Pesto
Time Away | A Guest Post from Joylicious My time away is winding down, and it's been such an amazing, relaxing, much needed vacation. I can not wait to share more about my trip and am so invigorated from all the tropical flavors that will…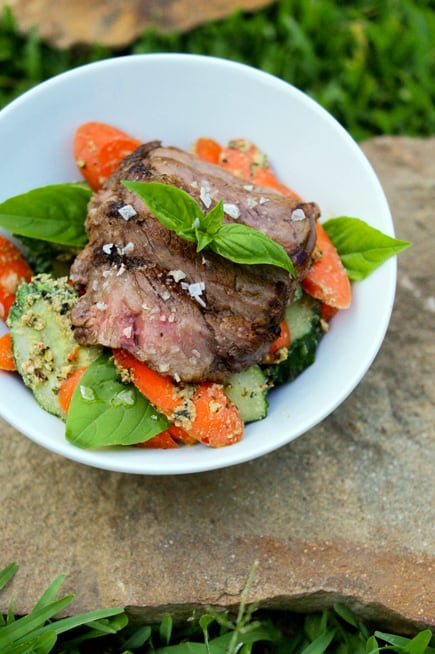 Spicy Basil Walnut Pesto
Time Away | A Guest Post from Joylicious
My time away is winding down, and it's been such an amazing, relaxing, much needed vacation. I can not wait to share more about my trip and am so invigorated from all the tropical flavors that will surely make its way into my recipes. Till then, I am so very pleased to welcome a gorgeous guest post from Joy Zhang, of Joylicious. Joy is such a talented and spirited soul based in the Dallas, Texas area, and I am always in awe of her stunning styling and photography. Her spunk and joy for life exudes in each post! Today she shares a wonderfully versatile recipe that takes full advantage of her garden's bountiful basil. It gives me great inspiration for my windowsill basil, and also inspires me to get started on a home garden. Please join me in welcoming Joy!
I am honored to be featured on sweet Liren's site today as I have been a fan of Kitchen Confidante since the beginning.  Her kind spirit and loving nature easily transcends into all of her recipes and stories along with her elegant photography – I mean homegirl's got it going on!  While Liren is enjoying her vacation in beautiful Hawaii (Aloha!), I have been given the important task of keeping KC tidy while she's away.
This year Collin and I have undertaken the challenging task of gardening – we were interested in learning where our food comes from and wanted the benefit of having direct access to organically grown food.  We had plenty of trial and errors, learned what grew well and what didn't and ultimately felt great pride when we were able to harvest our fruits of labor. I deem our first year to be successful and hope for many more years of bountiful harvests to come!
One of the hot items that grew like crazy was the herbs and this Summer I had an abundance of basil.  I froze as many as I could but a girl can only have so many basil ice cubes.  What better way to celebrate the sweet fragrant aromas of basil then with a pesto?  Because we do things just a little hotter in Texas, I threw a few dried red chiles for good (spicy) measure and opted to use walnuts instead of the traditional pinenuts for an earthier flavor.  The best part about pesto is its versatility: you can add it on top of your eggs in the morning, serve it alongside grilled fish, smear it all over some warm crusty bread.  I used a couple spoonfuls of pesto and tossed it with carrots and cucumbers from our garden, topped it with some grassfed ribeye and called it a day.  Simple, delicious and healthy – it's what we like in the Summer!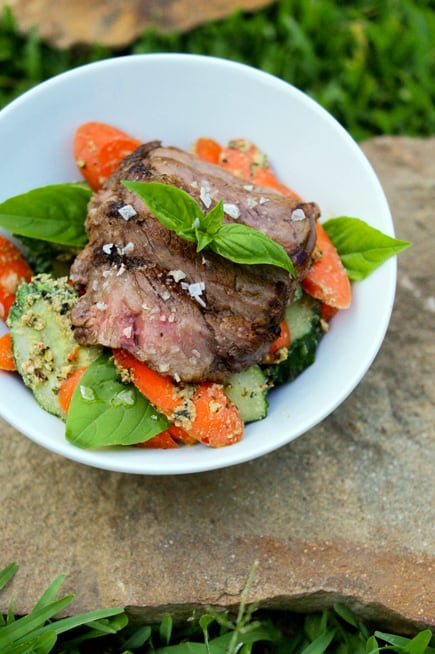 Print Recipe
Ingredients
4 cups fresh basil + additional ½ cup
2 cups walnuts, toasted
6 dried red chiles
1 1/2 cups extra virgin olive oil, add more if needed
4 cloves garlic
2 teaspoons salt
2 teaspoons raw honey
Instructions
Prepare a bowl of ice and cold water. In a large saucepan bring water to a boil, quickly blanch basil for 2 seconds and plunge into ice water bath to stop cooking and retain color. Drain basil and pat dry.
In a large iron skillet, heat ½ cup of EVOO over medium heat. Add walnuts, chiles, and garlic and stir to coat mixture evenly with oil. Sauté over heat for 3-4 minutes or until fragrant and add additional ½ cup of basil. Add salt and honey and cook for 1 minute. Remove from heat.
In a food processor puree the blanched basil and walnut mixture with remaining ingredients until smooth. Pesto will keep for up to a week in the refrigerator and up to 6 months in the freezer.