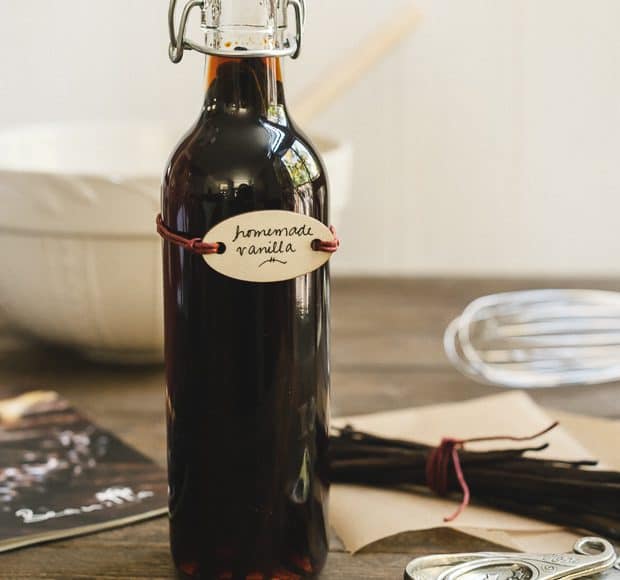 Simple Sundays | Homemade Vanilla Extract
The rustle of leaves on the ground and the cool breeze of the morning coax me into the kitchen. When autumn brings its promise of pumpkins and apples, vanilla scented muffins and maple glazed everything, I am ready to spend my hours happily stirring and…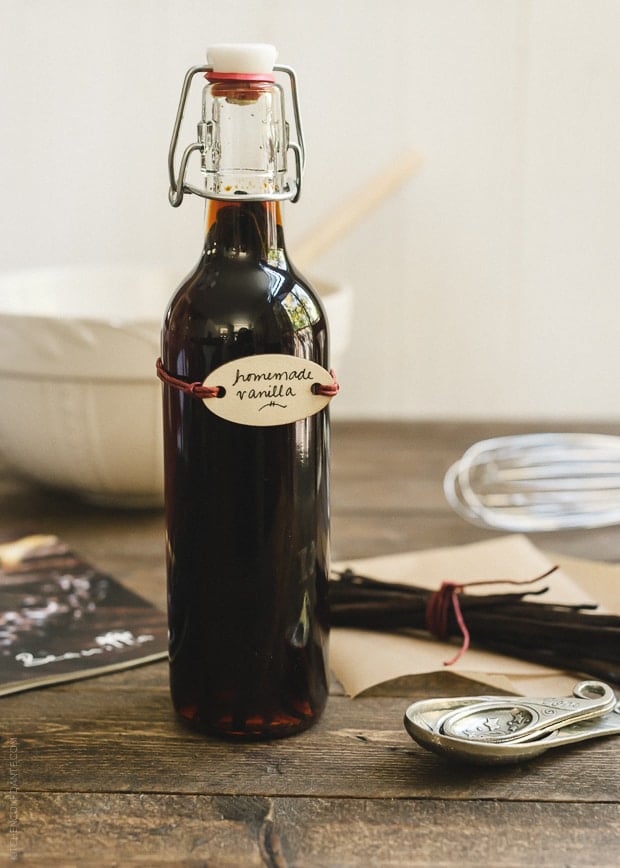 Simple Sundays | Homemade Vanilla Extract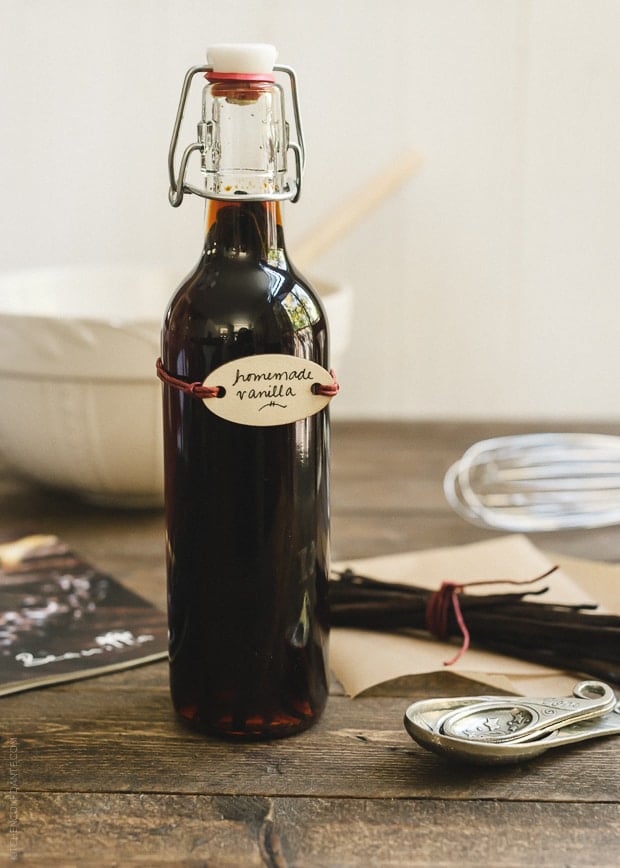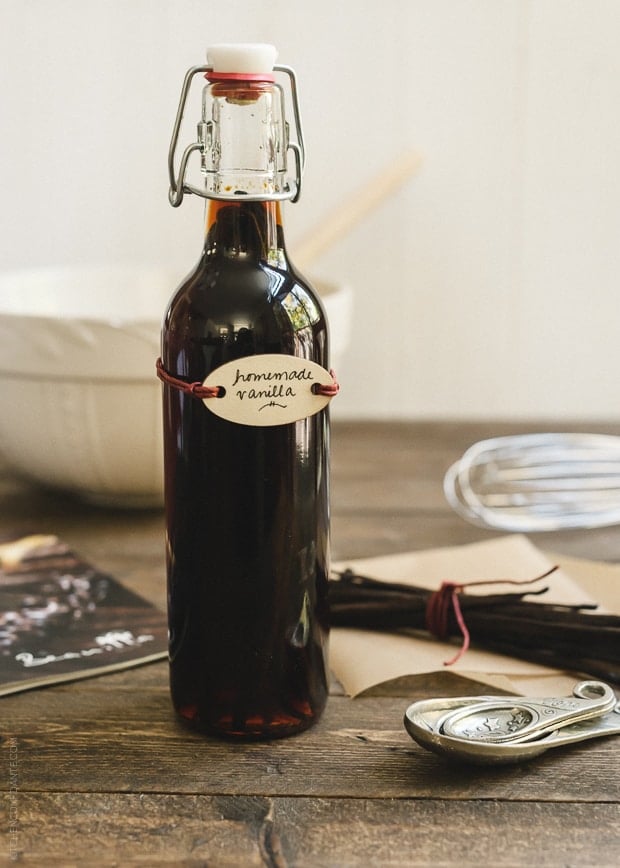 The rustle of leaves on the ground and the cool breeze of the morning coax me into the kitchen. When autumn brings its promise of pumpkins and apples, vanilla scented muffins and maple glazed everything, I am ready to spend my hours happily stirring and baking by the warmth of my oven.
The vanilla extract sits on my shelf, almost taken for granted, until I open the bottle. Just one whiff of it as I measure it on my spoon conjures comfort and happiness. There is something so nostalgic about vanilla, and I must got through bottles and bottles of it during the holidays alone.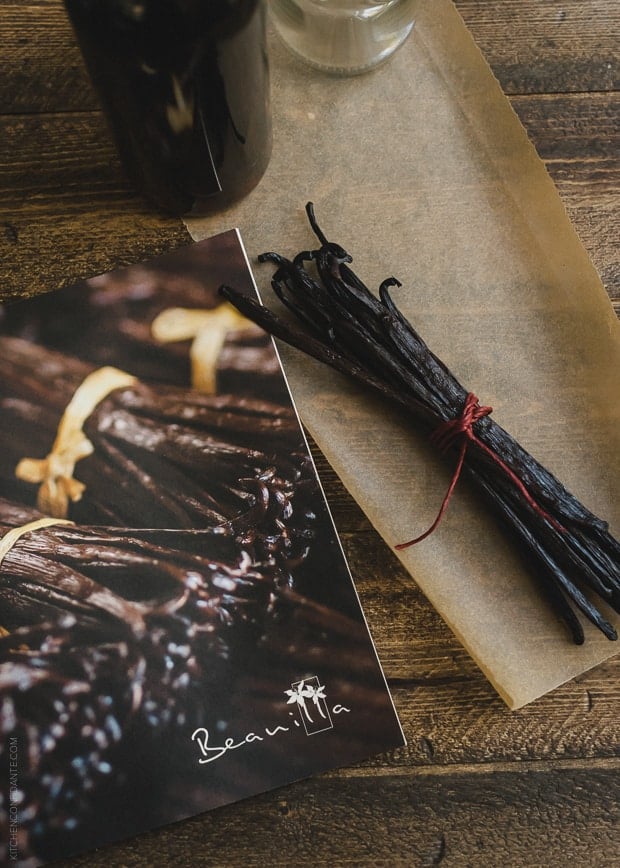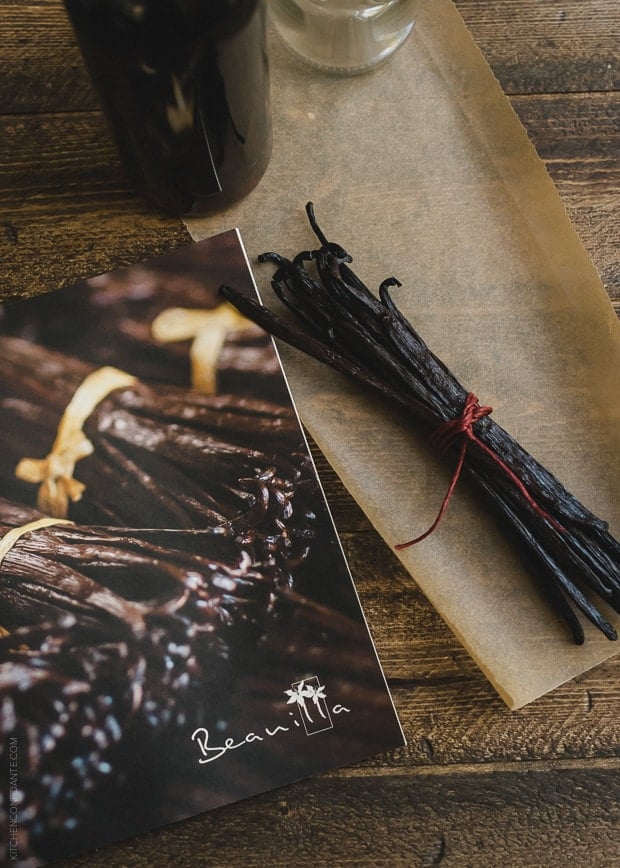 Have you ever made homemade vanilla extract? I have to admit, I never have. I've been so accustomed to buying vanilla extract that I never realized not only how very simple it is to make at home, but also just how many possibilities there are in making vanilla extract from such beautiful vanilla beans from all over the world.
You and I are probably most accustomed to seeing and hearing about Madagascar Bourbon vanilla beans – I know that is my vanilla of choice when I bake. And you've also probably heard of Tahitian vanilla, with its cherry and floral tones. But what about the bold and complex Mexican vanilla? Or vanilla from Tonga, Uganda or India?
I was pleased to learn about this world of vanilla from Beanilla Trading Company – they source precious pods of fine vanilla beans, and is surprisingly affordable, when you compare it to the prices of vanilla at your local market. I know for me, cooking with fresh vanilla beans is reserved for the most special of occasions, since it can be quite pricey.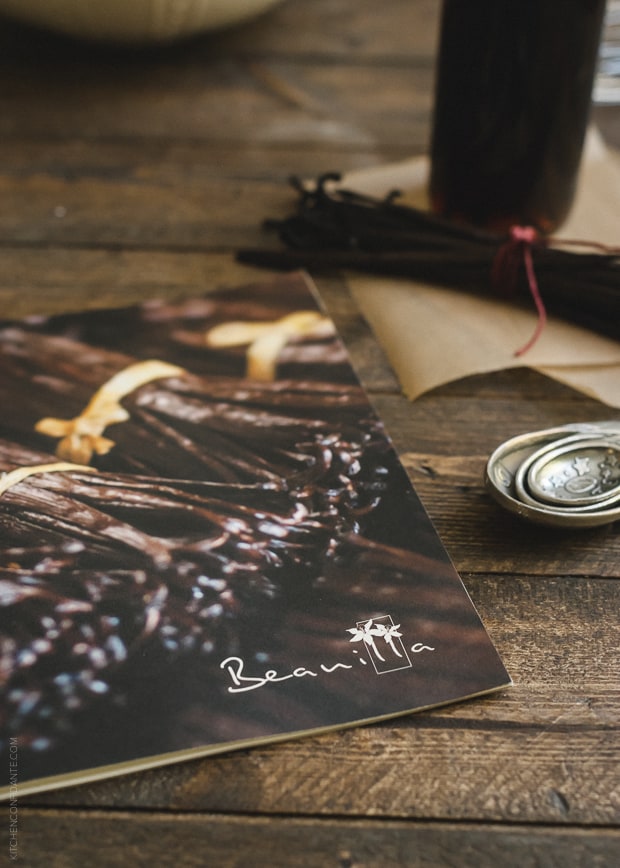 As for making homemade vanilla extract – it couldn't be simpler! All you need is 1 bottle, 7 vanilla beans, and 8 oz of vodka. And a little bit of time. Let it sit for 8 weeks, and you will be rewarded with an incredible vanilla extract that is worthy of the perfect hostess or holiday gift. Of course, you will want to make a batch for yourself, as well.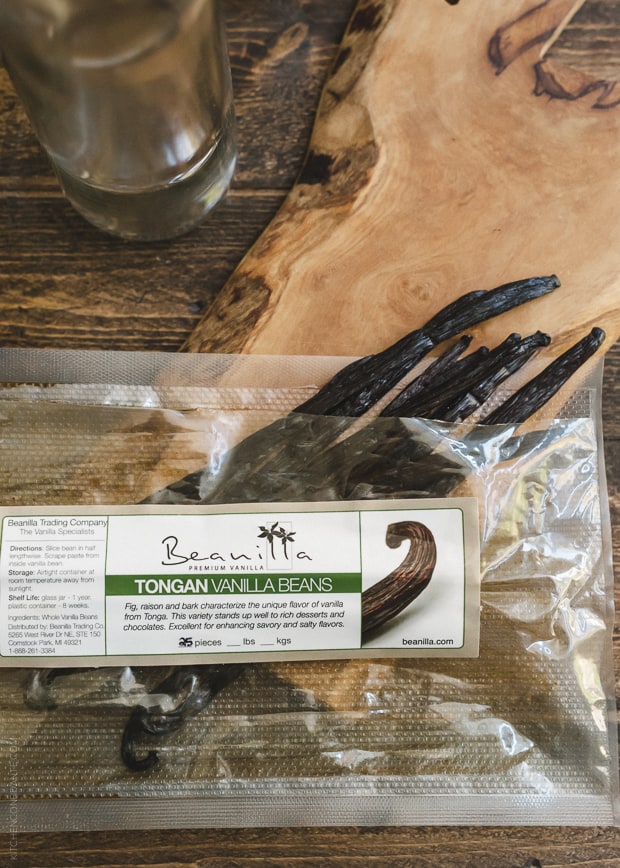 I sampled the Tongan vanilla, lured by its flavors of fig, raisin, wine and woodsy tones. You know how much I love my figs and my wine, so it's a no brainer. Making the vanilla extract was so rewarding – each time I opened my pantry, I would give the bottle a little shake, and wonder at how it transformed from clear to a deep brown.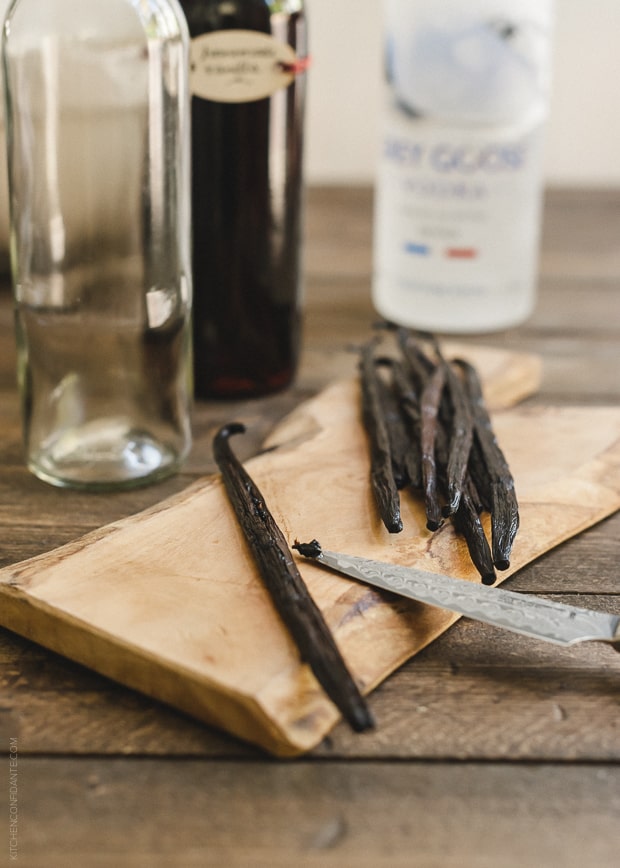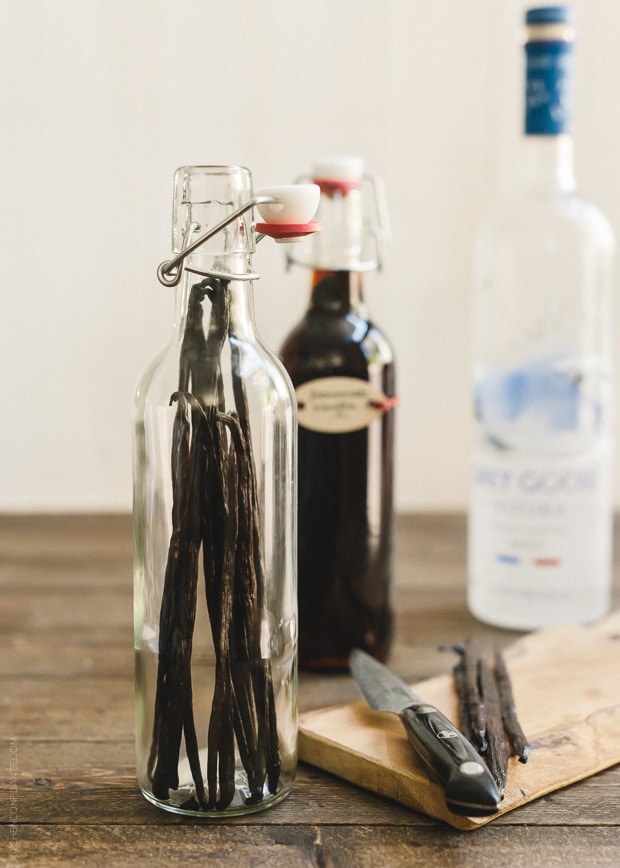 With homemade vanilla extract on hand, baking has never been more satisfying, and gift giving has never been easier! I can think of several baking-crazed friends who will love this for the holidays!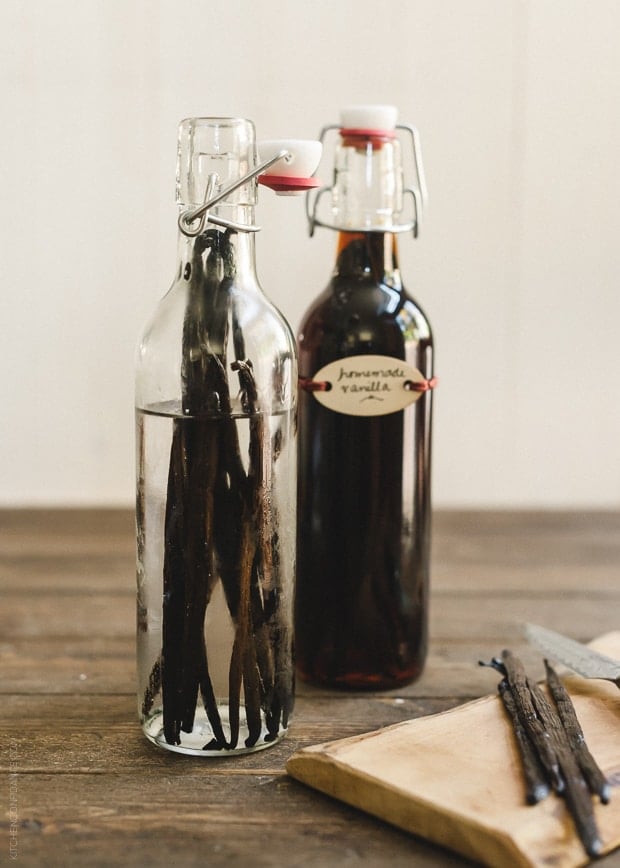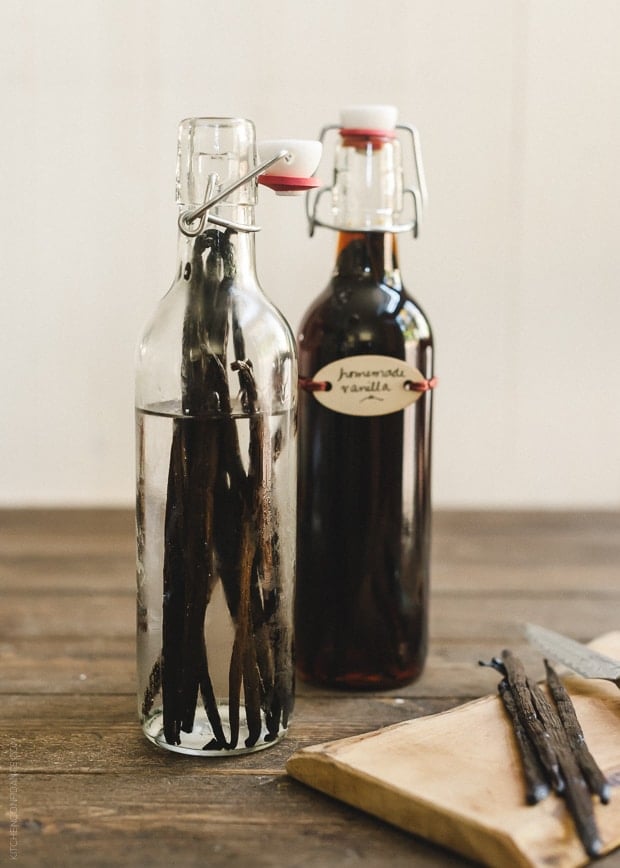 Disclosure: This post is brought to you by Beanilla Trading Company. Be sure to check out their wonderful selection of vanilla beans and bottles – they make homemade vanilla extract easy! All opinions are my own.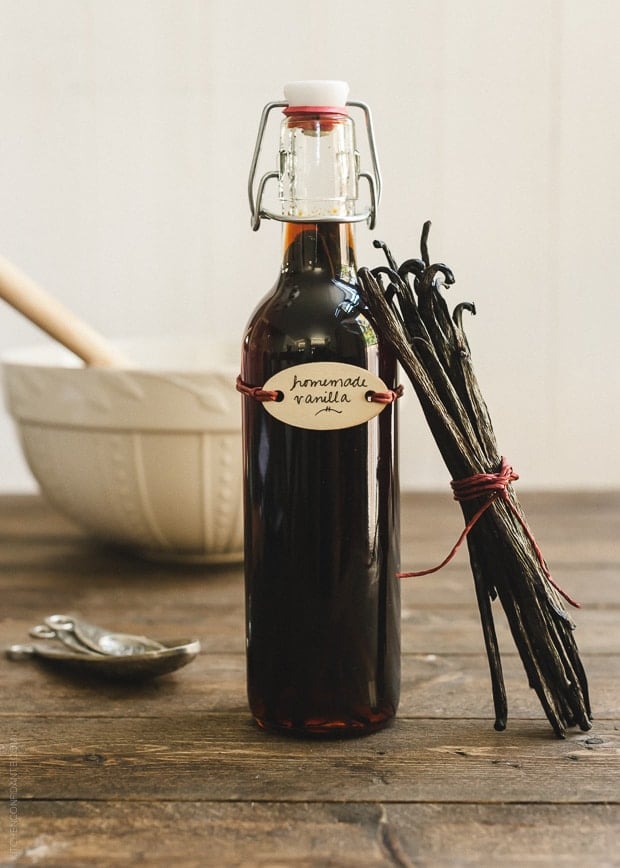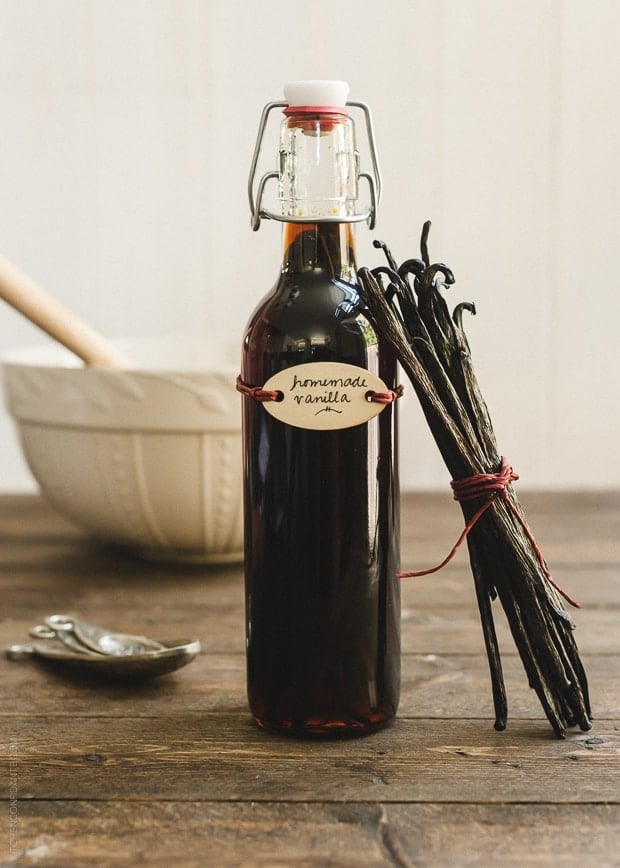 Once you've made vanilla extract at home, you may never buy store-bought again! It also makes a perfect hostess or holiday gift!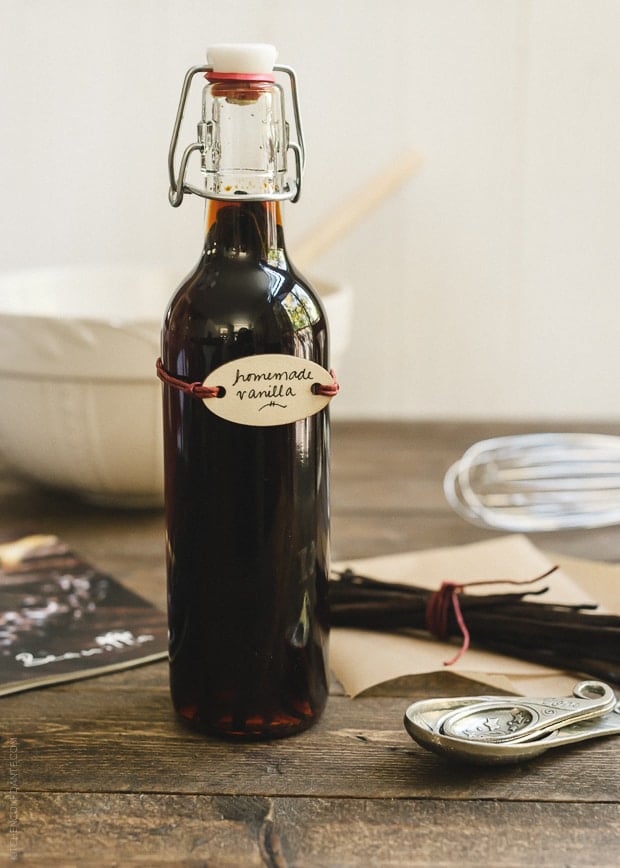 Print Recipe
Ingredients
7 vanilla beans
8 oz alcohol (vodka works perfectly)
Instructions
Split the vanilla beans lengthwise (or cut into 1" size pieces) and place into container (a glass bottle works best). Fill container with alcohol, preferably vodka, and let beans infuse for 8 weeks, shaking gently every few days. Stored in a cool dark place.
Notes
Check out <a rel="nofollow"href="http://beanilla.com">Beanilla Trading Company</a> for their wonderful selection of <a rel="nofollow" href="https://www.beanilla.com/vanilla">vanilla beans</a> and <a rel="nofollow" href="https://www.beanilla.com/glass-bottles-jars">bottles</a> - they make homemade vanilla extract easy!