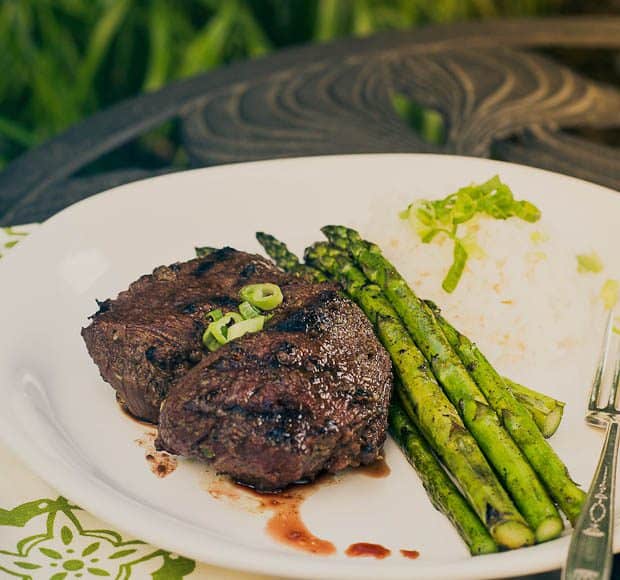 Jamaican Jerked Tri-Tip with Coconut Scallion Rice | Pure Beef Cookbook {giveaway}
It used to be part of my bi-weekly rotation. Back when I worked in a jungle of skyscrapers, my midtown office was walking distance from a world of cuisines. City blocks were mere continents, and crossing the sweltering city streets was like skipping across oceans.…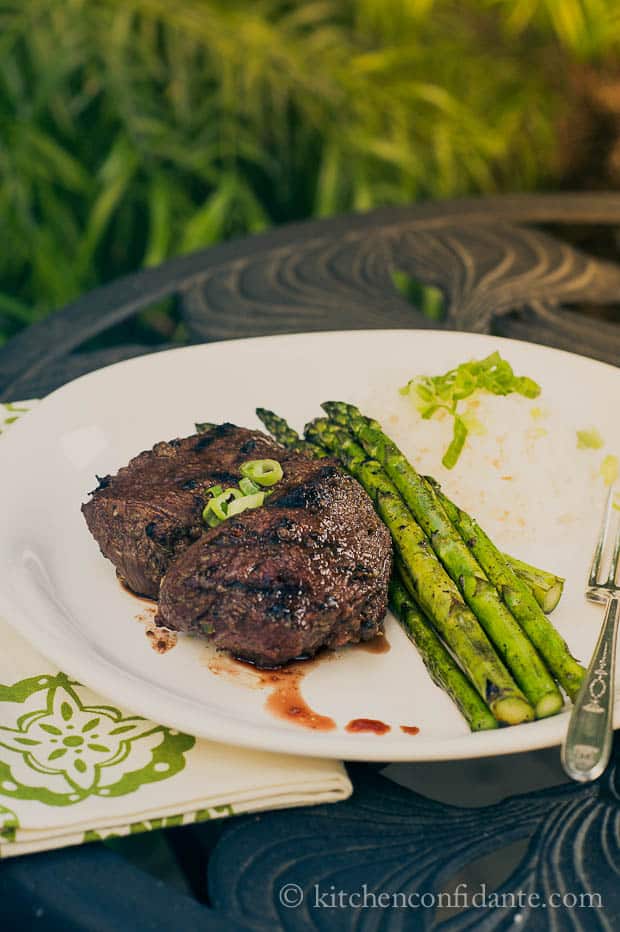 Jamaican Jerked Tri-Tip with Coconut Scallion Rice | Pure Beef Cookbook {giveaway}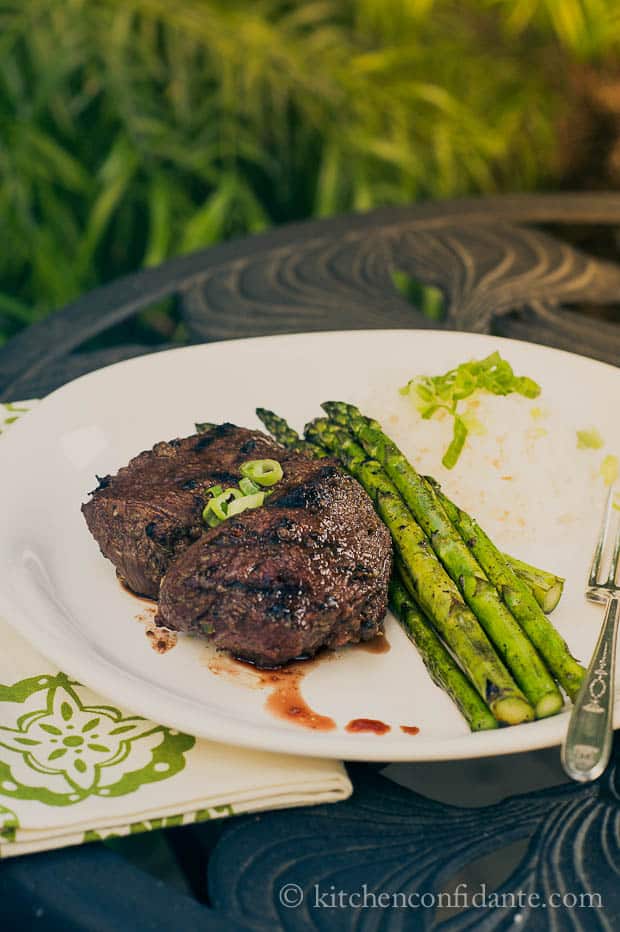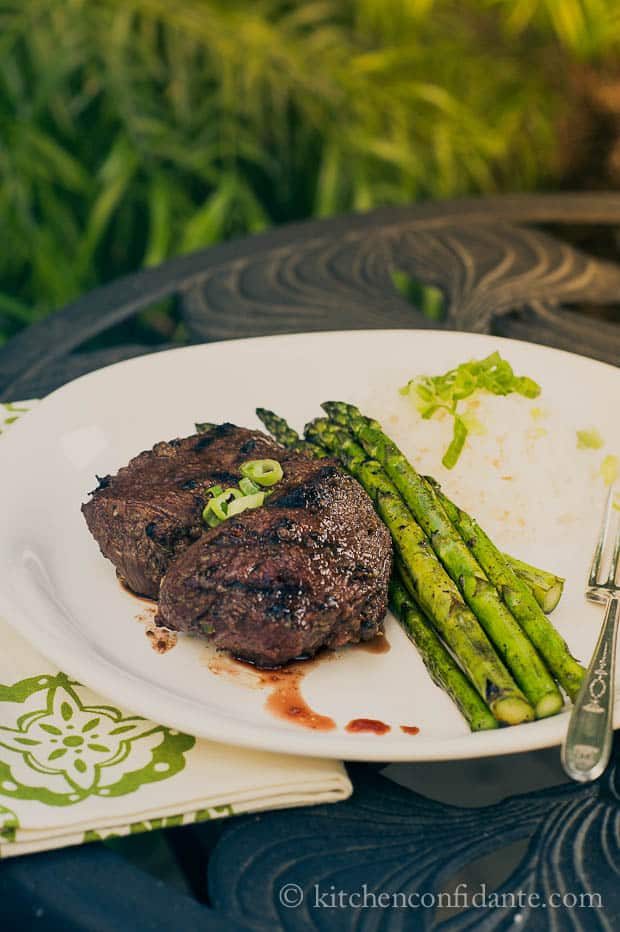 It used to be part of my bi-weekly rotation. Back when I worked in a jungle of skyscrapers, my midtown office was walking distance from a world of cuisines. City blocks were mere continents, and crossing the sweltering city streets was like skipping across oceans. Within minutes, I could be in Thailand, India, Italy, Morocco, to name a few. And every several weeks, I would pay a visit to Jamaica.
I would walk in, the glass door sealing the noise of the street behind me. And inside the walk-in closet sized restaurant, I would hear the beat of the steel drums, the walls seemed like grassy bamboo. And I would have to decide: was I brave enough to have the Jamaican Jerk?
I'll admit, it took a while for my tongue to become accustomed to the blazing fire from a bite of Jamaican Jerk chicken. But the masochist in me was determined to concur and appreciate. After a while, I really began to appreciate it. I came back for more.
But it wasn't until I received this that I remembered that burn.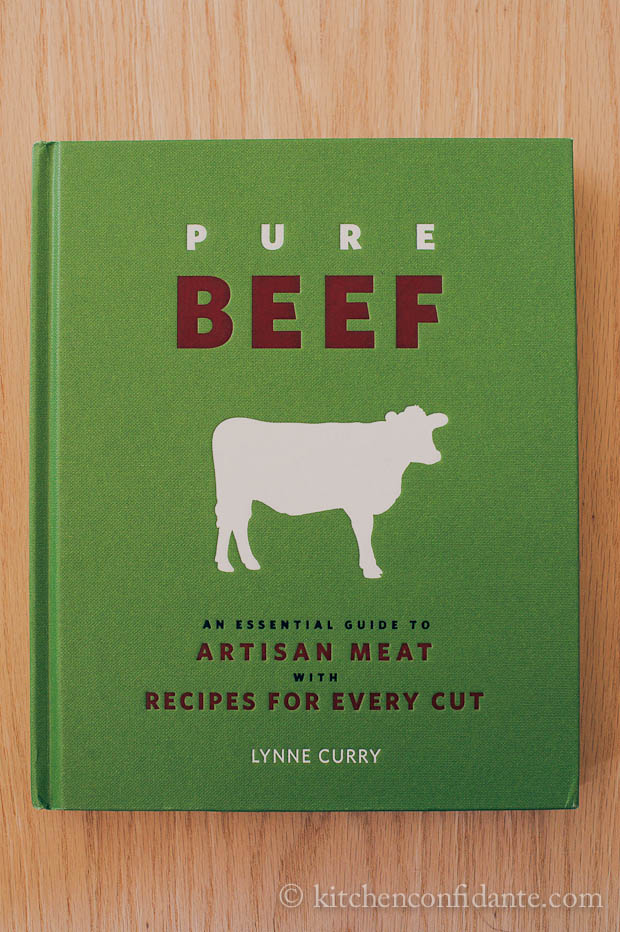 I recently had the chance to review Lynne Curry's newly released cookbook: Pure Beef: An Essential Guide to Artisan Meat with Recipes for Every Cut. What attracted me to the book in the first place was Lynne Curry's point of view – consider this: a book wholly dedicated to grass-fed beef written by a city transplant and former vegetarian. If anyone can embrace artisanal beef with this much passion, I couldn't wait to dive in.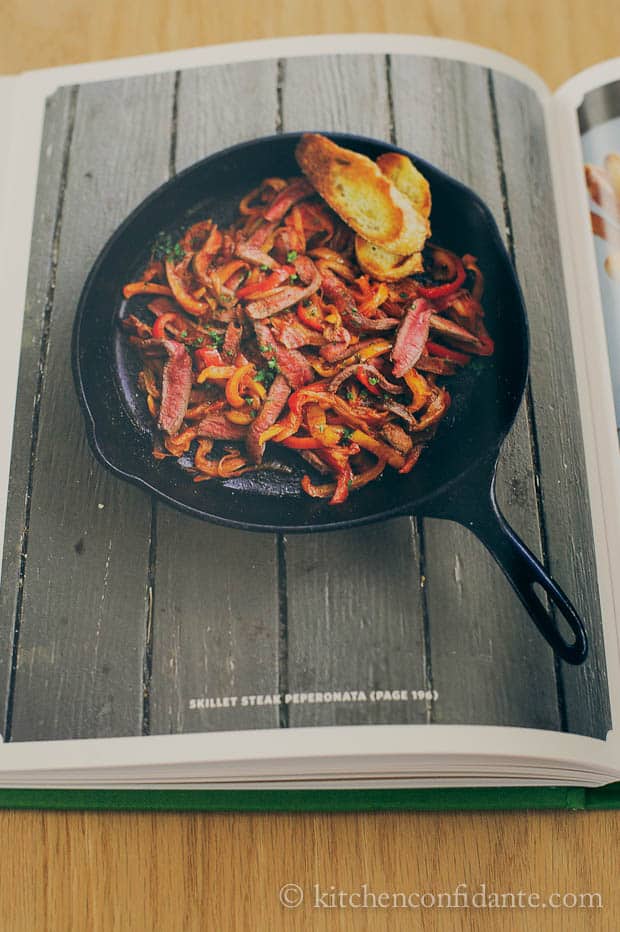 And look what welcomed me inside. Gorgeous food photography. And recipes for every cut of grass fed beef.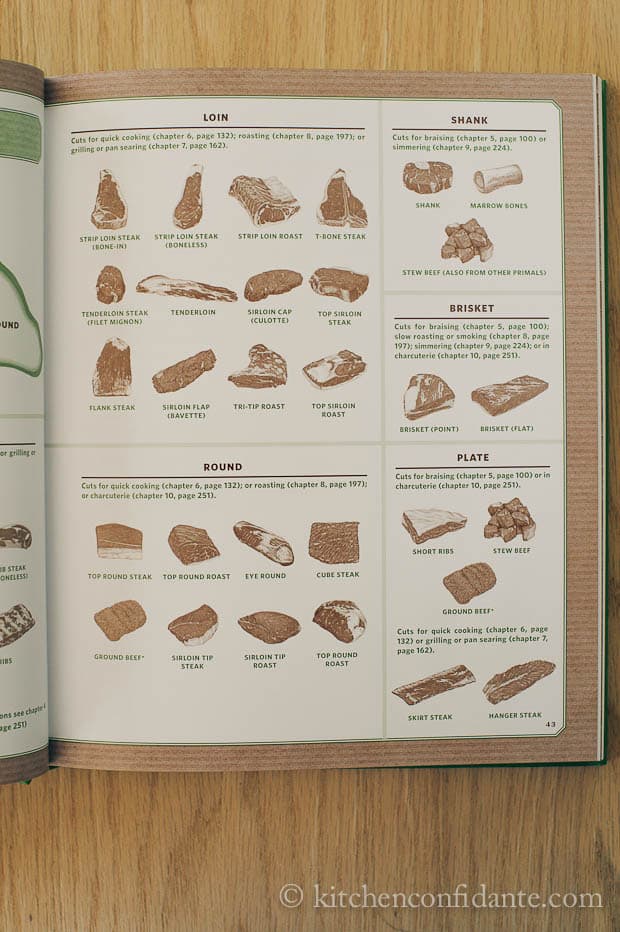 In fact, this is what I love best about Pure Beef. The first half of the book not only educates consumers on everything you need to know about beef, but organizes itself by beef cut as a framework for cooking. And each recipe is tailored for grass fed beef, which is certainly distinct from many market cuts.
When I saw her recipe for Jamaican Jerked Tri-Tip with Coconut Scallion Rice, I knew I had to try it.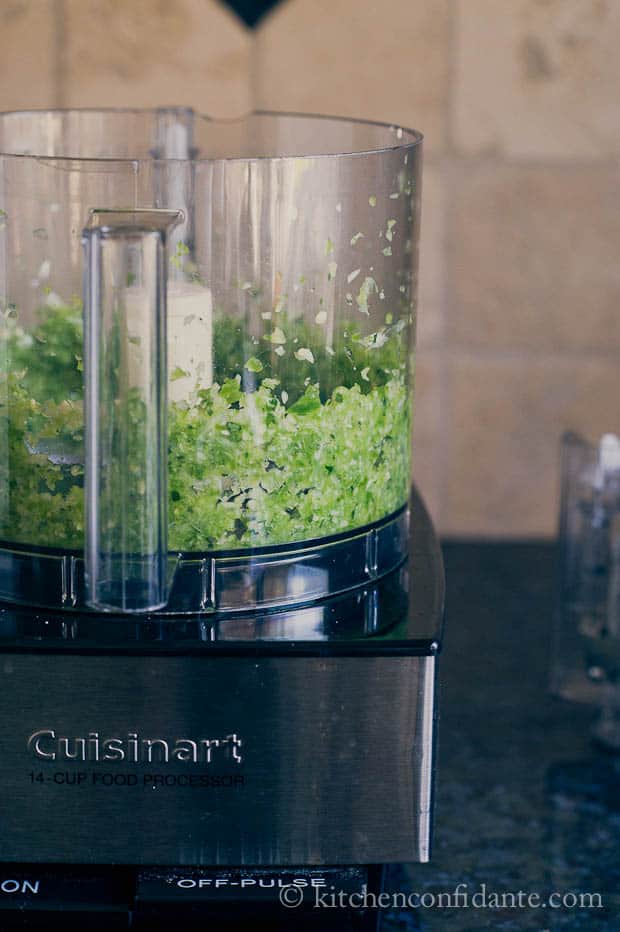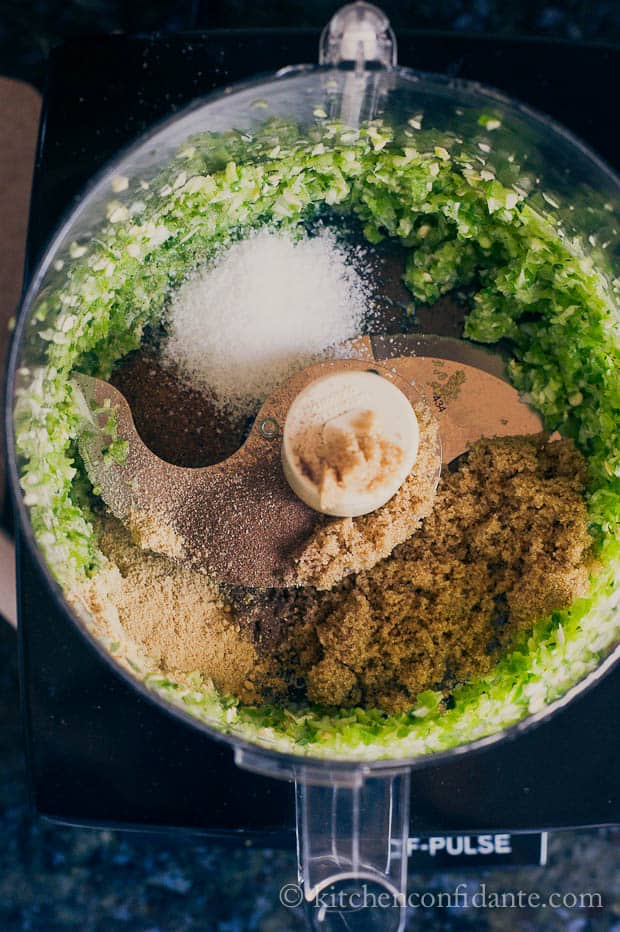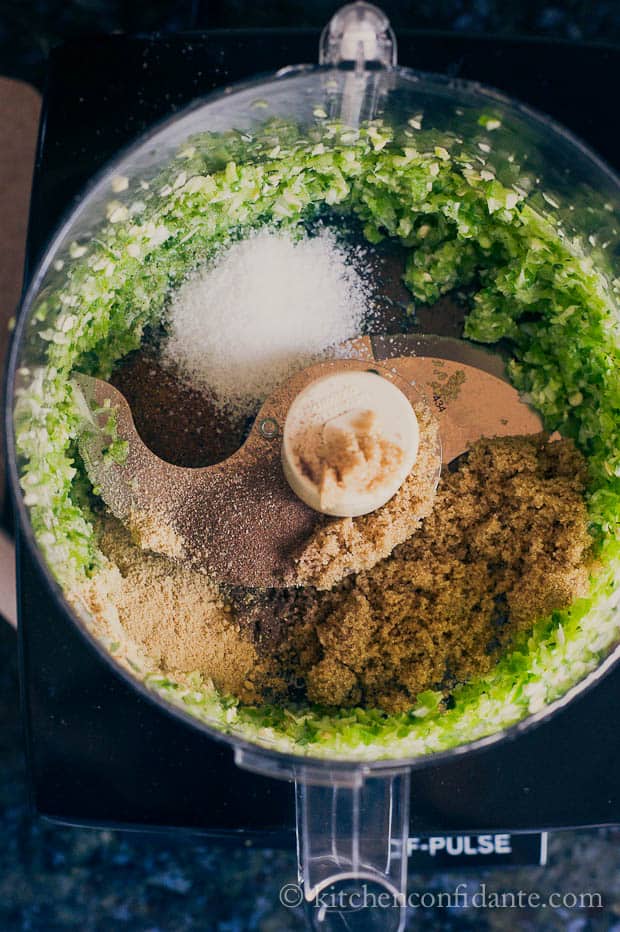 Lynne's recipe embraces the flavors I love in a Jamaican Jerk rub, without the masochistic tendencies. Jalapeños are used in place of the fiery scotch bonnet, giving this a more subtle heat, that even my children could enjoy.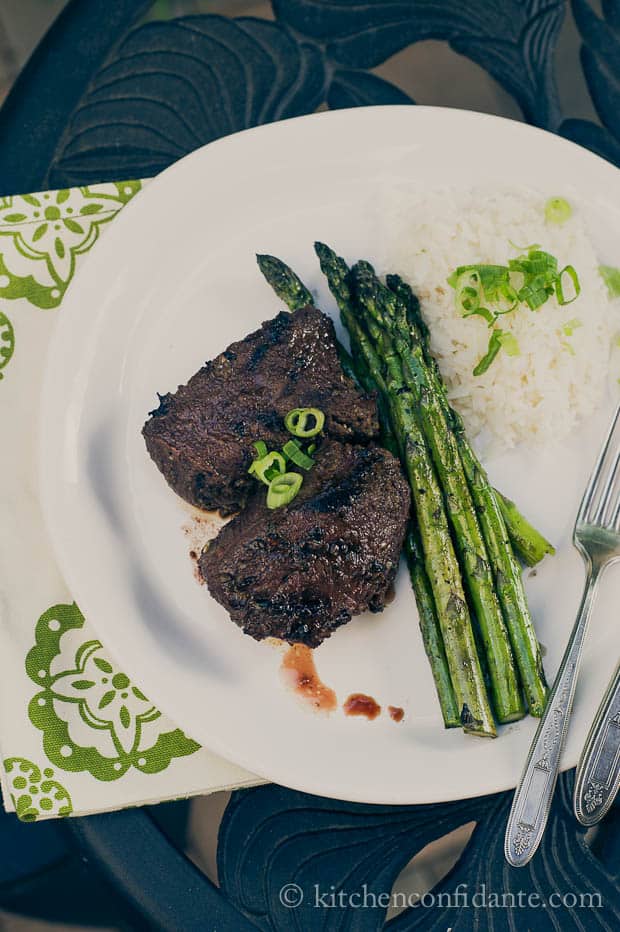 There is a whole book of fabulous recipes to try and I am pleased to give away a copy of this unique cookbook! From braises to stir fries to grilled meats, Lynne shows us how to match beef cuts to the best cooking methods. I know I can't wait to continue exploring the world of grass fed beef through Lynne's eyes. See details for the giveaway and the recipe below.
Don't forget! Let's talk grilling and more in tonight's #HomemakerHappyHr Twitter Party! I hope you join me  to chat about all the things you love about summer cooking. PLUS every 10 minutes, there will be $25  gift card giveaways. It starts at 8pm EST (5pm Pacific). Please drop in and spread the word!
Pure Beef Cookbook Giveaway
This giveaway is now closed. Thank you to all who entered!
Ready to enter? Here's how:
Please leave a comment below and feel free to share if you have enjoyed cooking grass fed beef.
Entries/Comments accepted until 10 pm Pacific, Monday, 28 May, 2012.
One winner will be randomly selected and notified by email.
This contest is open to US residents only, my apologies to my international friends!
FTC: Running Press provided a copy of  Pure Beef: An Essential Guide to Artisan Meat with Recipes for Every Cut for my review; however I was not obligated to write or recommend the book. As always, I share with you only items I sincerely feel you will love and enjoy. Running Press will also provide one giveaway winner with a copy of Pure Beef.
Jamaican Jerked Tri-Tip with Coconut-Scallion Rice
Slathering meat with a wet rub is typical of Caribbean countries and goes by the curious name of "jerk." Jerk spice mixture combines chiles with spices and showcases the Jamaican pepper we know as allspice. This small tropical brown berry is redolent of clove, nutmeg, cinnamon, and ginger, flavors we associate with apple pie. This savory preparation matches allspice with tri-tip, a hearty beef cut that loves an assertive rub. Grassfed tri-tip is a small roast that cooks more uniformly when cut into serving pieces beforehand. The rub calls for jalapeño in place of the traditional blazing hot scotch bonnet chile, because it serves up plenty of heat for everyone I know. The Coconut-Scallion Rice (recipe follows) is a soothing, mildly sweet complement to the fiery beef.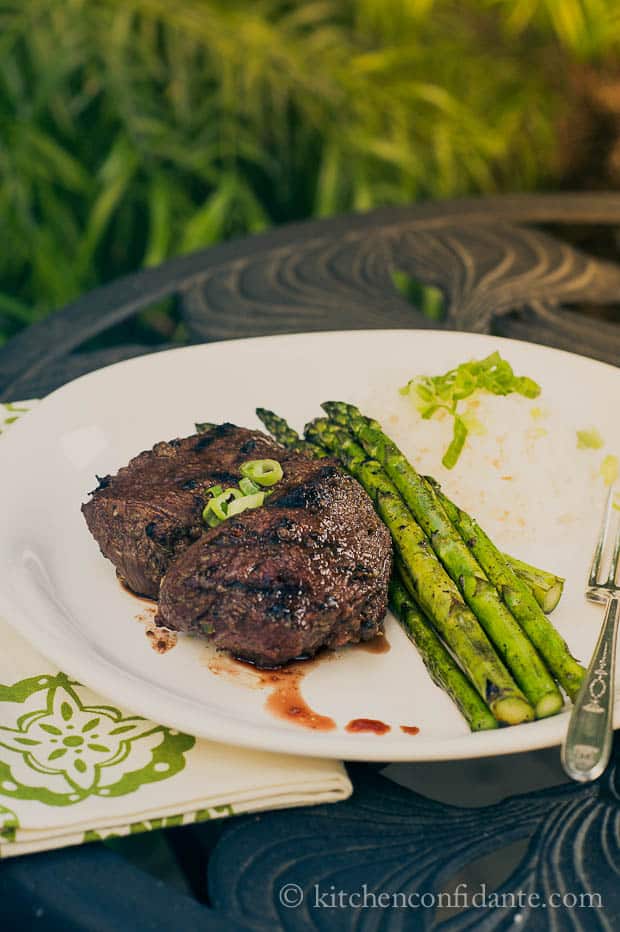 Print Recipe
Ingredients
5 scallions, trimmed
2 medium jalapeño peppers, seeded if you prefer milder heat
3 garlic cloves, peeled
1 tablespoon chopped fresh thyme or 1 teaspoon dried
2 tablespoons packed dark brown sugar
1 tablespoon ground allspice
11/2 teaspoons ground ginger
3/4 teaspoon black pepper
1/2 teaspoon ground nutmeg
1 tablespoon kosher salt
2 tablespoons freshly squeezed lime juice
1 tablespoon vegetable oil
1 (2- to 21/2-pound) tri-tip roast or steaks
Instructions
Separate the white part of the scallions from the green (reserve the green part if making the Coconut-Scallion Rice). Purée the white parts of the scallions, jalapeños, garlic, and thyme in a food processor, scraping down the sides once or twice to make a smooth paste. Add the brown sugar, allspice, ginger, pepper, nutmeg, salt, lime juice, and oil and pulse once or twice to blend. Let the jerk paste stand for about 10 minutes to let the flavors develop. You can prepare this up to 2 days in advance.
Starting from the tip, slice the trip-tip against the grain into large, chunks about 4 inches long and 2 inches wide and thick, making them as uniform as you can from this irregular cut. Nestle the beef in a bowl, spoon the jerk paste over it, and turn to coat each piece. Let the meat marinate for at least 30 minutes at room temperature or in the refrigerator for up to 24 hours.
Prepare a gas or charcoal grill for medium-high heat (375° to 425°F), scrape the grate clean, and oil it lightly. Grill the beef over the hottest part of the grill for 4 to 41/2 minutes with the cover closed, then use tongs to flip and grill the other side for another 4 to 41/2 minutes for medium rare. For medium, slide the beef to the coolest part of the grill, cover and cook for 2 to 5 minutes longer.
Coconut-Scallion Rice
Makes 6 servings
1 (14-ounce) can regular or light coconut milk
11/2 cups short- or long-grain white rice
1 tablespoon packed light brown sugar
3/4 teaspoon salt
1 (1-inch) cinnamon stick
5 scallions, green parts only (reserved from the jerk spice rub), very thinly sliced
Bring the coconut milk and 3/4 cup water to a boil in a medium saucepan over medium-high heat. Add the rice, brown sugar, salt, and cinnamon stick, stir once, and cover the pan. Reduce the heat to low and simmer until all the coconut milk is absorbed and the rice is tender to the bite, 20 to 22 minutes. Discard the cinnamon stick and stir in the scallions just before serving.

Recipes reprinted with permission from Pure Beef © 2012 by Lynne Curry, Running Press, a member of the Perseus Book Group.