Nostalgia
For someone who is already prone to nostalgia, you can safely assume that the Christmas holidays stirs up more than your average share of memories, both sweet and melancholy. My sappiness-meter spikes at this time of year, and I've come to realize that I inherited…
Nostalgia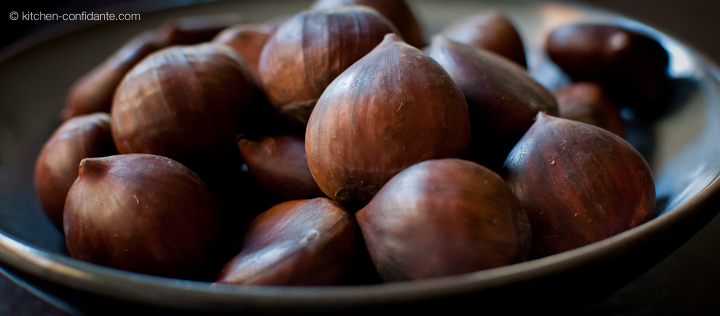 For someone who is already prone to nostalgia, you can safely assume that the Christmas holidays stirs up more than your average share of memories, both sweet and melancholy. My sappiness-meter spikes at this time of year, and I've come to realize that I inherited this trait from my mom.
When we used to get ready for the holidays and all the family gatherings, she would wistfully recall the elaborate and beautiful Christmas traditions of her childhood in the Philippines. To her, our wintery New York Christmases were never quite the same as what she remembered as a young girl. While my mother was never one to complain, I could sense a bit of grouse with the blustery cold and the absence of the traditional Simbang Gabi, the nine-day Mass at Dawn that begins on December 16th and ends with Midnight Mass on Christmas eve. She often spoke of the beautifully lit homes, decorated with paper lanterns shaped like stars – the parol – as they walked to mass. And she especially missed the walk after mass, as vendors would greet them outside the church, offering delicacies such as suman, puto, and bibinka, along with something warm to drink.
Funny enough, the Christmases that she created for our family, in that too-cold city, with more slush than snow, is what I look back upon with fondness. For me, Christmas is about the cold air, the steam that comes with each breath, the singe in your nose. It's about the Santa on each corner, ringing his bell, the tree at Rockefeller Center, the yearly trip to watch the Nutcracker by the (back then) Joffrey Ballet. It was about the smell of chestnuts in the air.
Carts with roasted chestnuts were tucked on nearly every block it seemed, but nothing was better than roasting chestnuts at home. My parents would painstakingly score each brown shell with an x at the tip, and our house would be filled with the glorious aroma of Christmas. As soon as they emerged from the oven, I would sit with a dishtowel full warming my lap, and set to work opening them, nibbling on the nutmeats as we watched Rudolph and Christmas specials on television.
For some reason, chestnuts are not as abundant out here. So when I see them, whether it is the Italian or the Chinese chestnut, I buy them. I roasted some Italian chestnuts yesterday, and couldn't wait to share them with my children. I told them stories of how my Christmases were frosty, how I would sing Silver Bells down Broadway, and how we would roast and peel chestnuts. I hope they remember one day.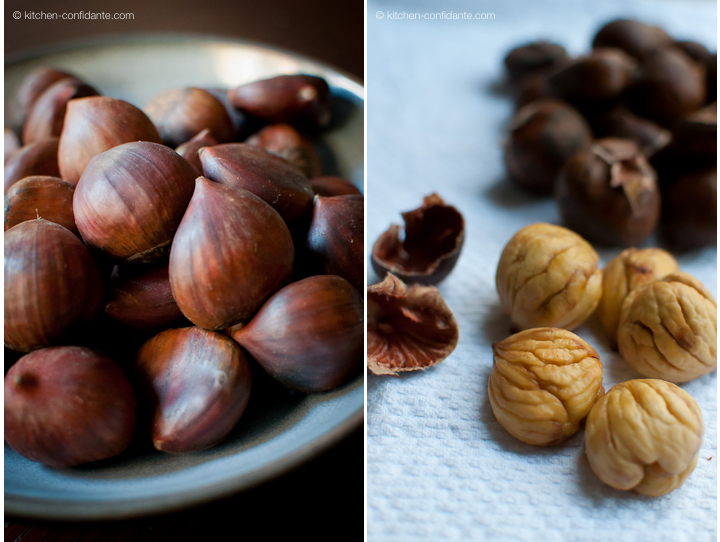 How to Roast Chestnuts
Select chestnuts that are firm, with no air pockets between the shell and the meat.
There are as many, many methods for preparing roasted chestnuts, and I have tried them all. I grew up using a small knife to score an "x" on the pointy tip of the chestnut, however, this seems a little dangerous to me, no matter how skilled one might be with a knife. Some like to score the round side, but lately, I have been favoring scoring an "x" on the flat side.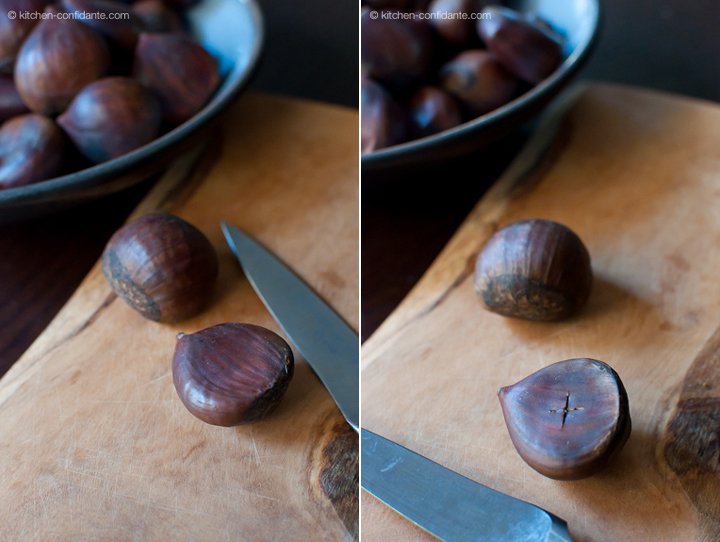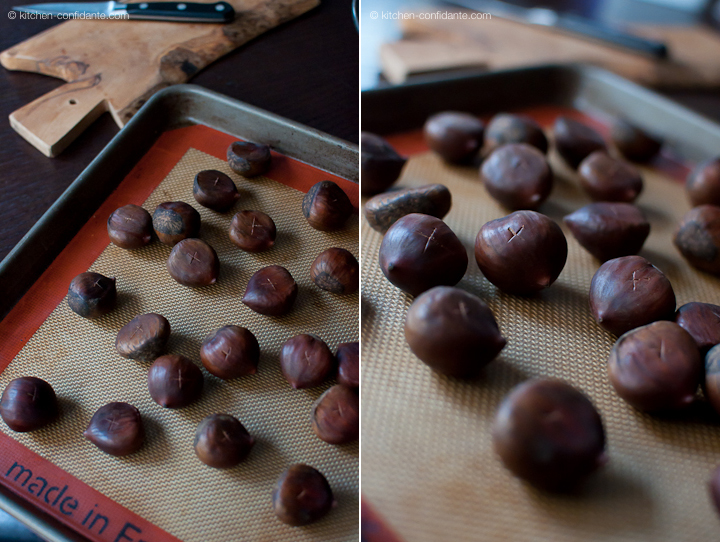 Roast the chestnuts on a rimmed baking sheet in a 400° oven for about 15-20 minutes, until the shells crack to reveal the tasty meat inside. Any longer, and they may explode, resulting in fireworks in your oven. Wrap the roasted chestnuts in a towel for a few minutes, and when you can no longer stand the wait, peel and enjoy.