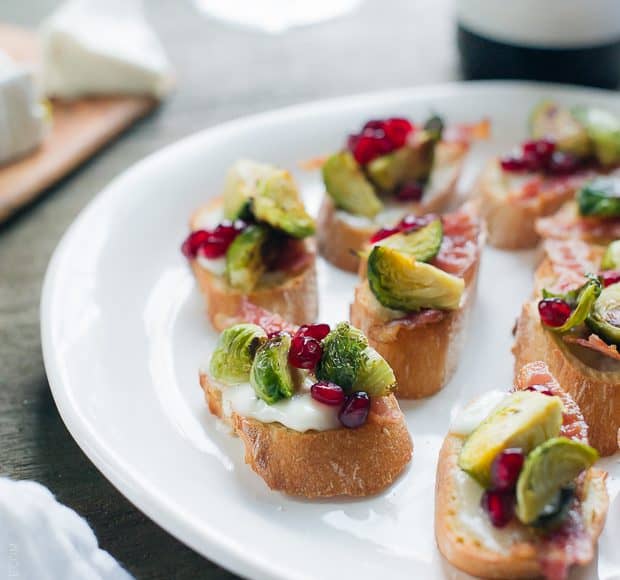 Roasted Brussels Sprouts with Bacon Crostini
What's your idea of the perfect New Years Eve? Is it dressing up to the nines with the highest heels you own and the reddest lipstick you can find? Or is it pulling on your comfiest pair of Uggs and cuddling in front a movie…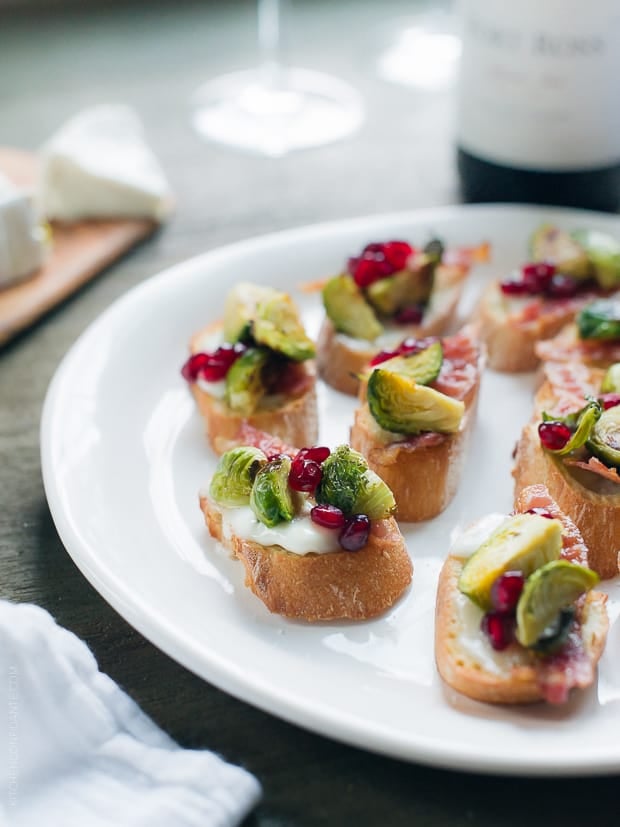 Roasted Brussels Sprouts with Bacon Crostini
What's your idea of the perfect New Years Eve? Is it dressing up to the nines with the highest heels you own and the reddest lipstick you can find? Or is it pulling on your comfiest pair of Uggs and cuddling in front a movie with a glass of wine? After the year I've had, the latter is calling my name. And by now, you already know that my favorite way to spend a Friday night or an evening with friends is by grazing on appetizers, with fresh bread, good cheese, amazing charcuterie, and some exceptional bubbly. I think my friend Lisa has the right idea with her Friday Night Bites – if you are looking for some inspiration for some solid appetizers to go with your New Years bubbly, you should check out her endless creations.
But before you do, I am sharing one way to "toast" the New Year with nothing else than — toast! Some sweet and savory crostini, actually. I made these Roasted Brussels Sprouts with Bacon Crostini I made them to share on the KitchenAid blog, The Kitchenthusiast.
The inspiration behind these crostini came about when we had some unexpected guests one evening, and I found myself scrambling through the fridge and pantries to find something worthy of entertaining and to go with a glass of wine. With some good bread at the ready, and some good cheese, I was able to take some other winter staples — Brussels sprouts and bacon — and make an effortless appetizer that made our guests feel like they were expected and welcome to stay a while. I think they're perfect to toast the New Year, however you plan on celebrating! Roasted Brussels Sprouts with Bacon Crostini are just right, whether you nibble on them in heels…or fuzzy slippers.
Please join me and find the recipe for Roasted Brussels Sprouts with Bacon Crostini on the KitchenAid blog, The Kitchenthusiast.
Disclosure: This post was brought to you in collaboration with KitchenAid. Thank you for supporting brands that I love – posts like these help behind the scenes at Kitchen Confidante. Thank you for making my blog a part of your day!