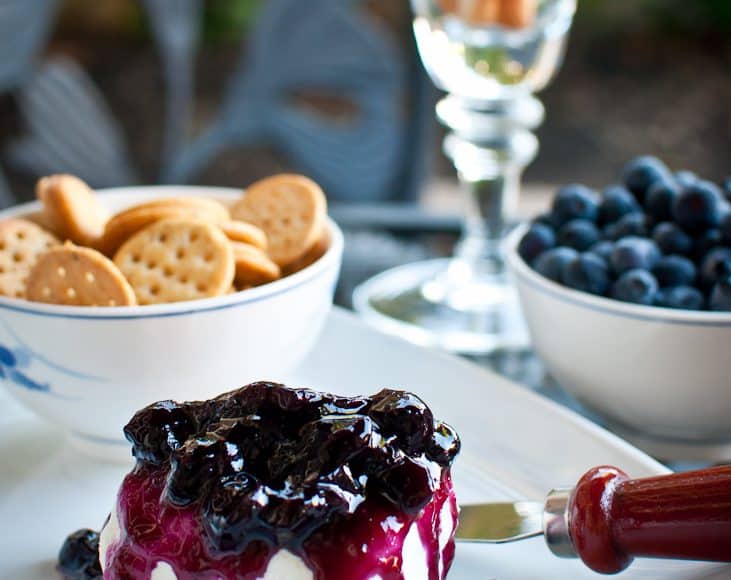 Simple Sundays | Goat Cheese with Blueberry Vanilla Compote
Where I live, there is that happy medium in the summer months that we hope for – too hot and we take shelter in our air conditioned homes, too cool and we run for our sweaters. But come evening, the fog rolls in and cools…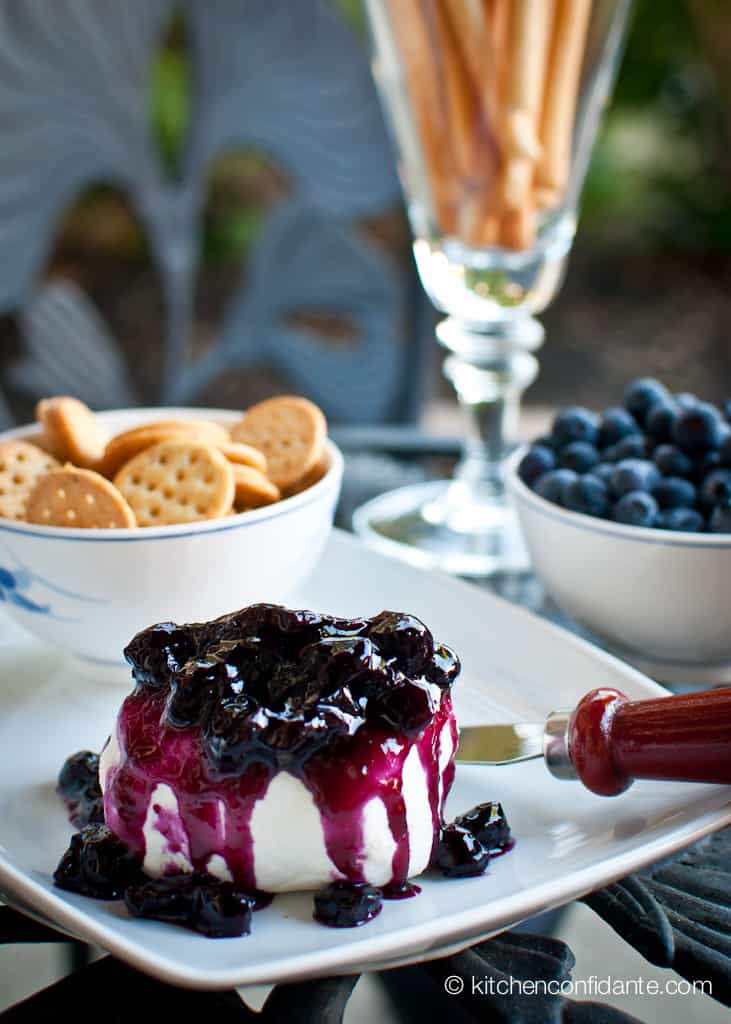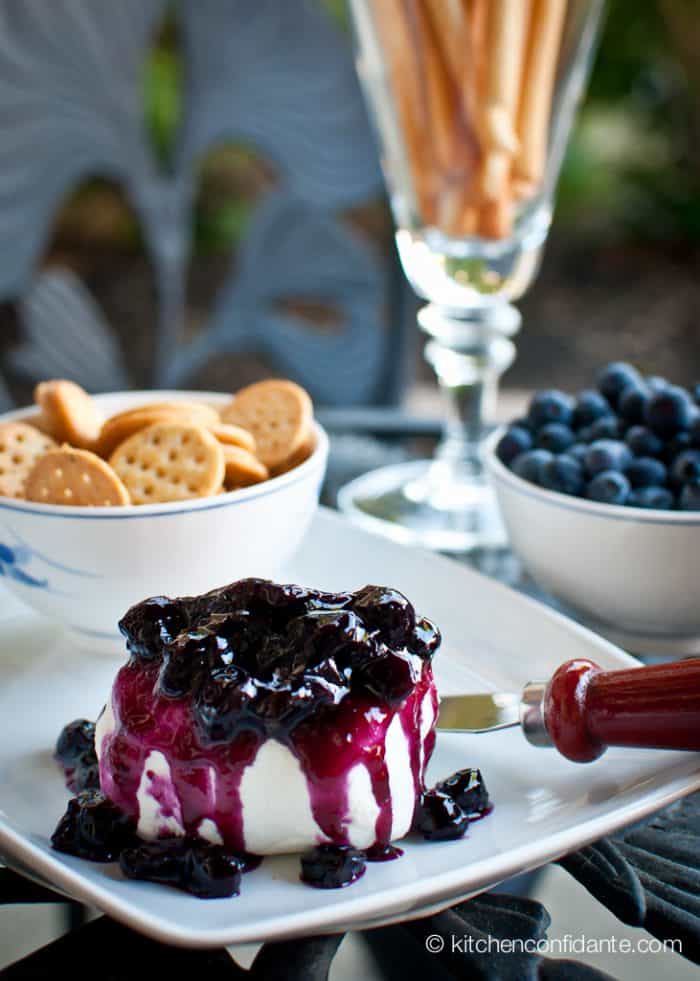 Simple Sundays | Goat Cheese with Blueberry Vanilla Compote
Where I live, there is that happy medium in the summer months that we hope for – too hot and we take shelter in our air conditioned homes, too cool and we run for our sweaters. But come evening, the fog rolls in and cools the valleys, and most nights are pleasant. It's sleep-with-your-windows-open nice.
Perhaps my favorite part of this time of year is seeing our neighbors outdoors, working on their yards, walking their dogs, the children riding bikes. After an extended "Springter" (it almost feels like that wintery-spring season we experienced warrants its own name), it's nice to spend time with our neighborhood friends again, to see everyone come out of hiding.
We've been enjoying impromptu gatherings on the block, and last weekend, we gathered on a beautiful summer evening, wine glasses in hand, the children toasting s'mores over the fire pit. I wanted to bring out something a little sweet yet a little savory – and this creamy ball of Sonoma goat cheese topped with a simple Blueberry Vanilla Compote was exactly what I was craving.
Blueberries are abundant now, so if you ever find yourself with more blueberries than you know what to do with, try this very easy compote. You can seriously make it in 15 minutes. It is perfect over goat cheese, yes, but it is equally lovely over ice cream, pancakes…or even by the spoonful.
Blueberry Vanilla Compote
So simple, you'll never buy bottled blueberry sauce again. Use fresh or frozen blueberries, both will work beautifully. Serve it over goat cheese, ice cream, yogurt, or pancakes (whatever strikes your fancy), for a taste of summer all year long.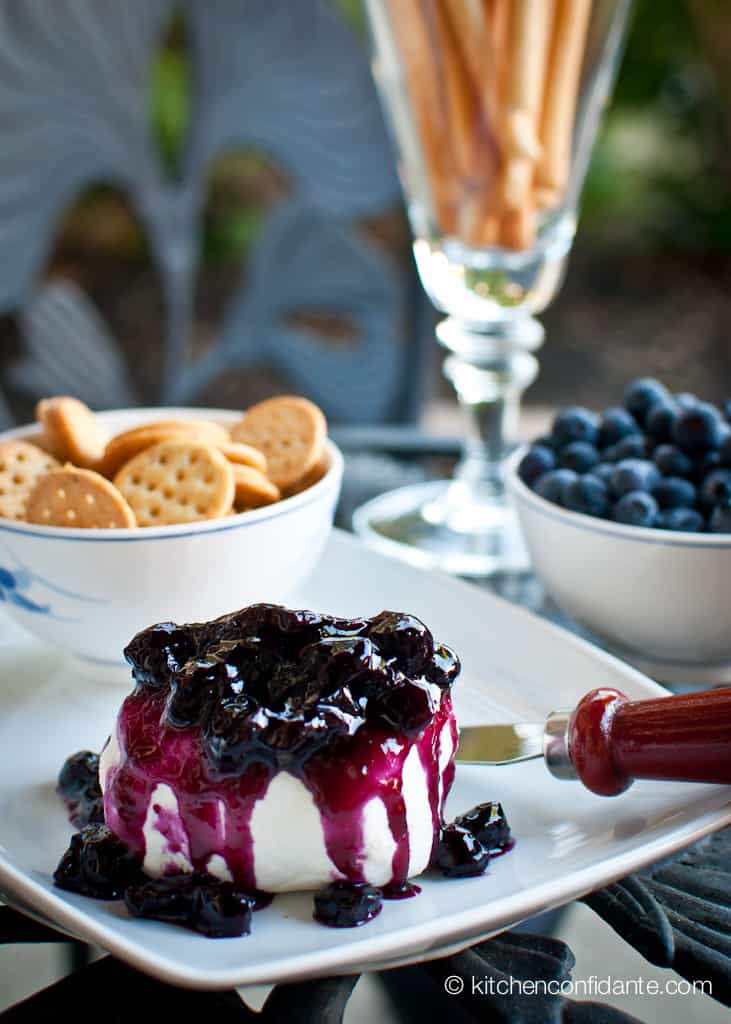 Print Recipe
Ingredients
1 cup blueberries
1/4 cup apple juice
1/2 cup granulated sugar
1 teaspoon vanilla
Instructions
In a small sauce pan over medium heat, stir together blueberries, apple juice and sugar until the sugar is dissolved. Bring to a boil then lower heat and simmer for about 10-15 minutes, or until the sauce has thickened. Stir in the vanilla. Allow the compote to cool before using. Store in an airtight container in the refrigerator.
Goat Cheese with Blueberry Vanilla Compote
INGREDIENTS
8 oz goat cheese
1 cup Blueberry Vanilla Compote
crackers for serving
METHOD
Using your hands, form the goat cheese into your desired shape (ball, log, etc.). Make certain the compote is completely chilled before pouring over the cheese. Serve with crackers and enjoy!