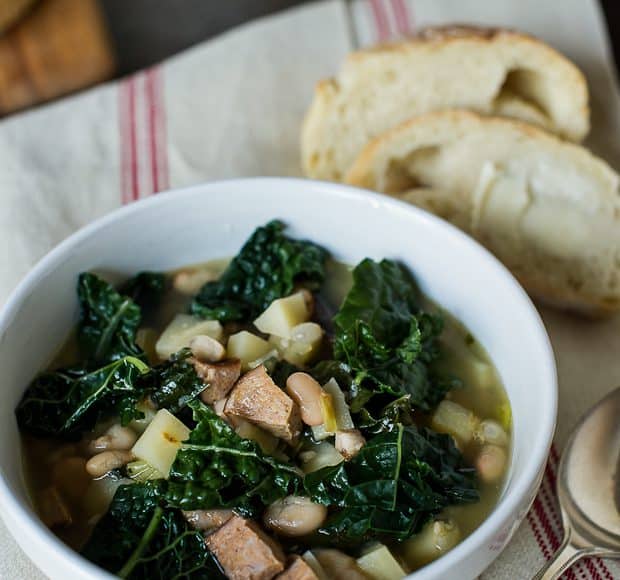 Simple Sundays | Kale, Parsnip & Sausage Soup
My stomach protested at the end of the Thanksgiving gluttony. After nearly a week of endless eating with my family, it was time to scale back to simpler meals and lighter fare. Besides, my feet were also tired of standing in front of the stove.…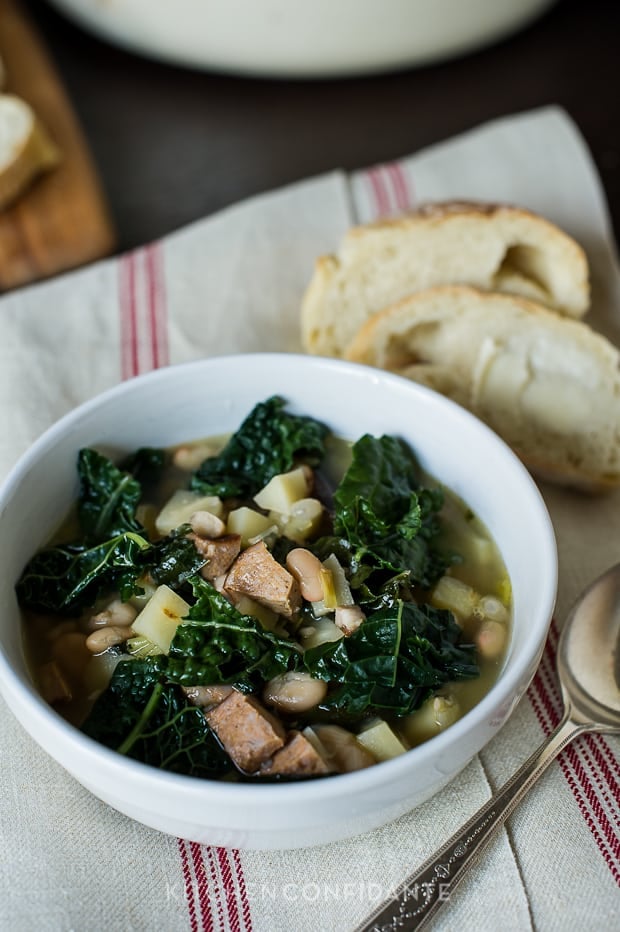 Simple Sundays | Kale, Parsnip & Sausage Soup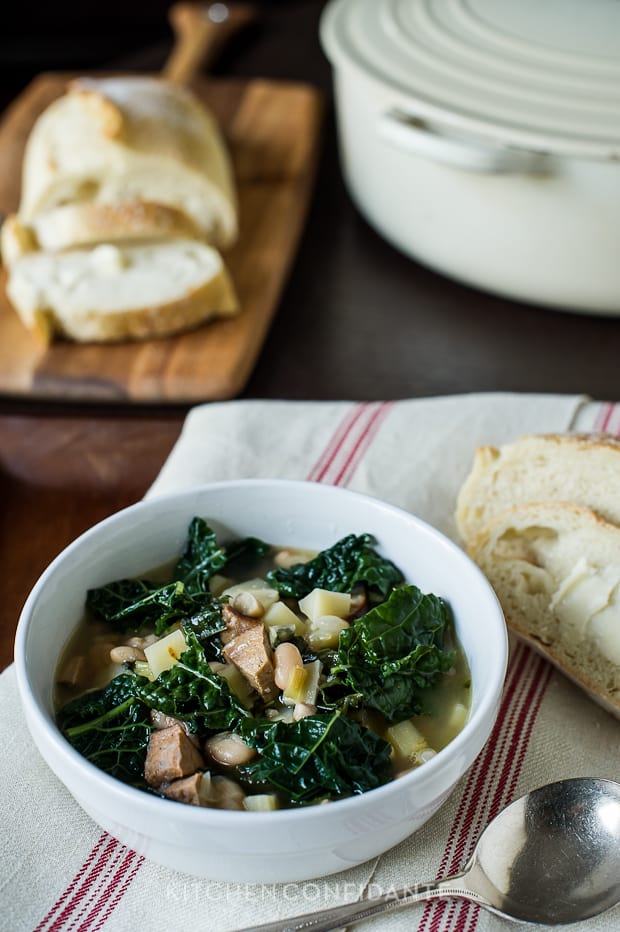 My stomach protested at the end of the Thanksgiving gluttony. After nearly a week of endless eating with my family, it was time to scale back to simpler meals and lighter fare. Besides, my feet were also tired of standing in front of the stove.
While I rested, home life slowly returned to normal and routines were resumed. And the rain came.
Downpours washed over the hills and dark clouds settled into the valley, barely letting the sun peek through. The cascading flow of water alternated with the melodic hum of lighter rain, and even the dog could not be persuaded to go outside with a sliver of prosciutto.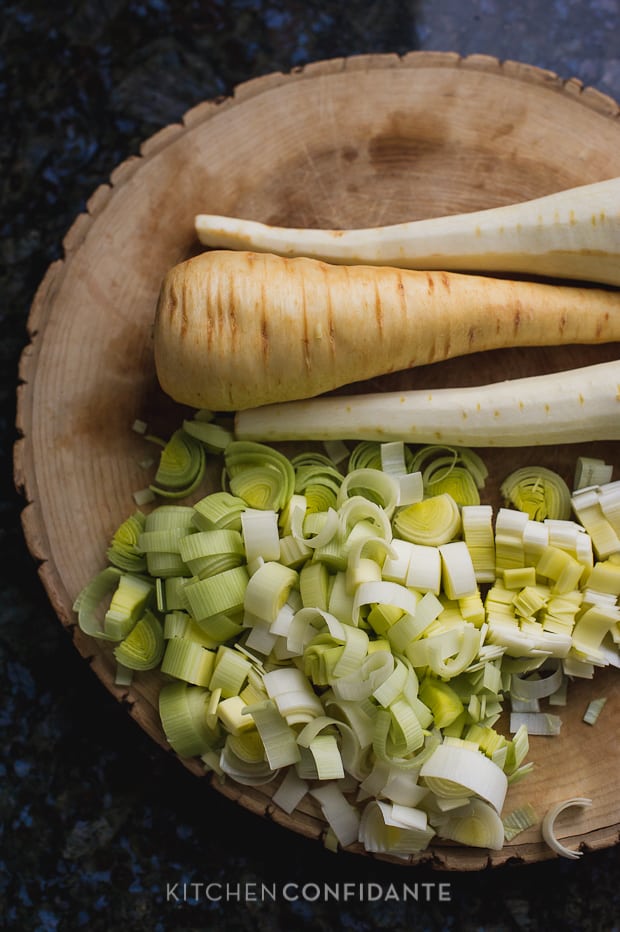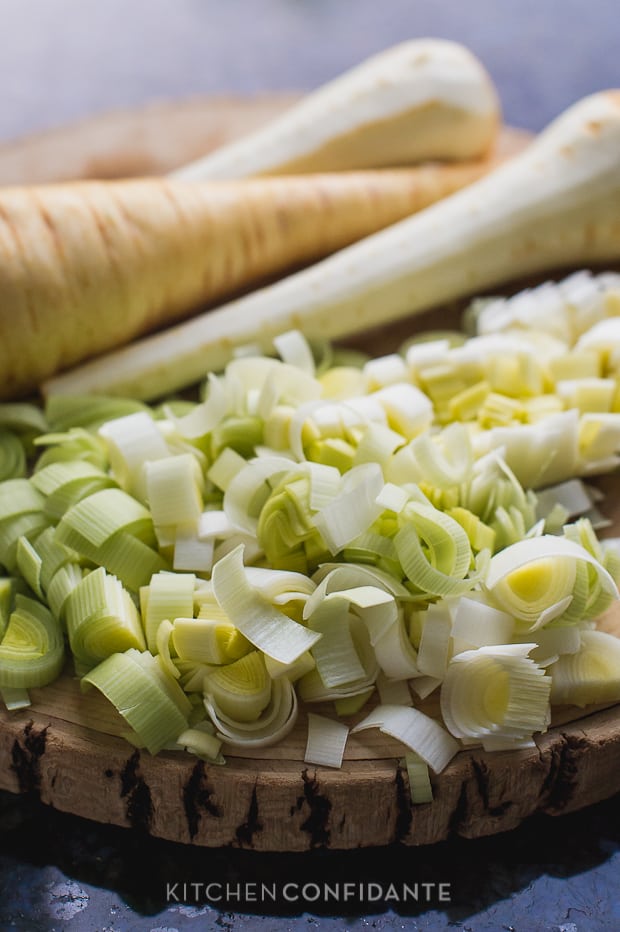 Soup. It's what is necessary this time of the year. Simple, non-fussy soups that don't require hours of simmering. Just hearty enough to satisfy, but light enough to ease your stomach between the gluttony of the winter holidays. This Kale, Parsnip & Sausage Soup was what I needed to re-set, to re-charge, and rejuvenate. When the sun decides to return, I'll be ready.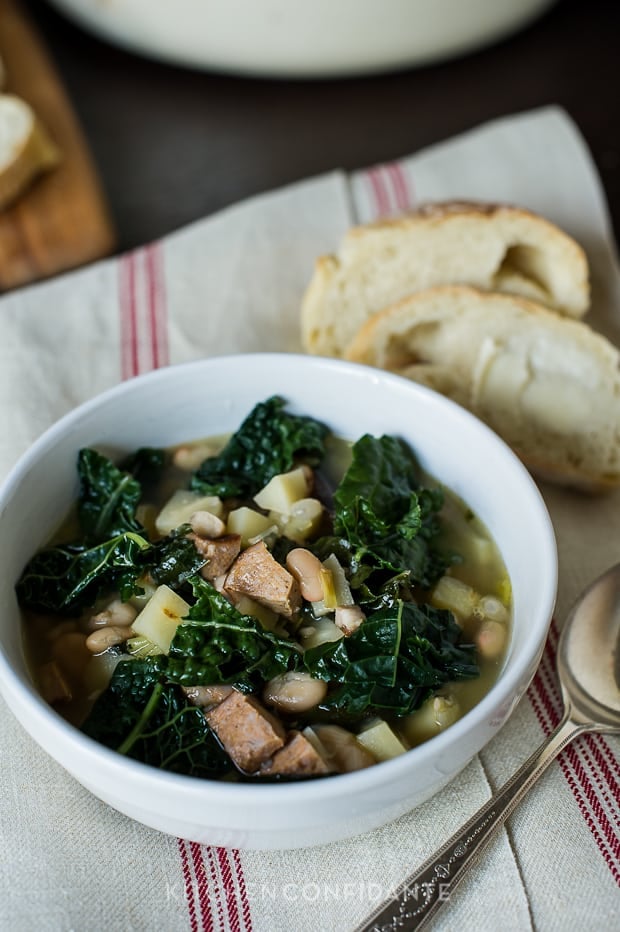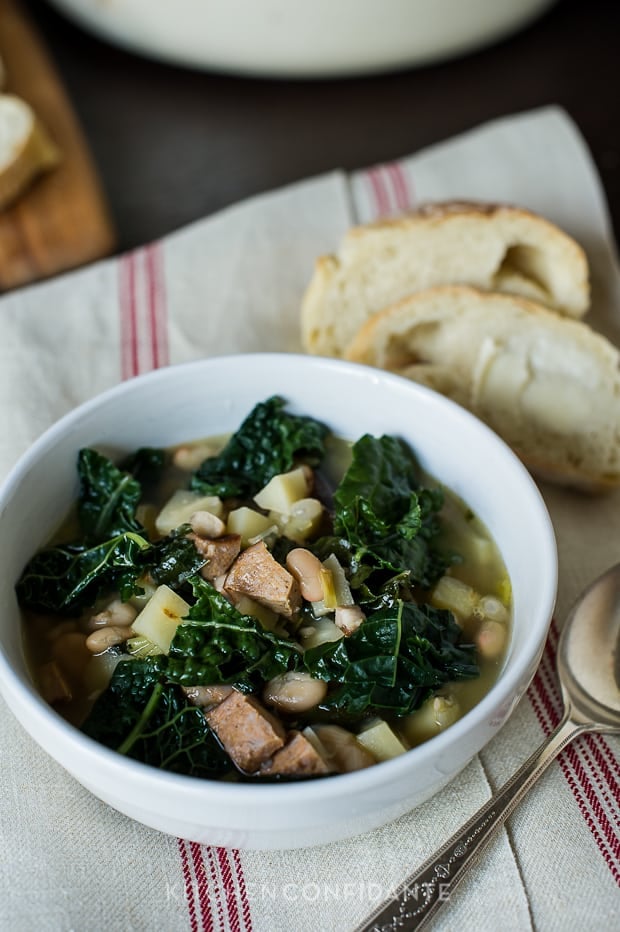 Kale, Parsnip & Sausage Soup
I'm not sure what I like best about this soup: the fact that it's hearty and nutritious or that it comes together in less than half an hour. Whatever the case, make sure you have some fresh bread to go along with it.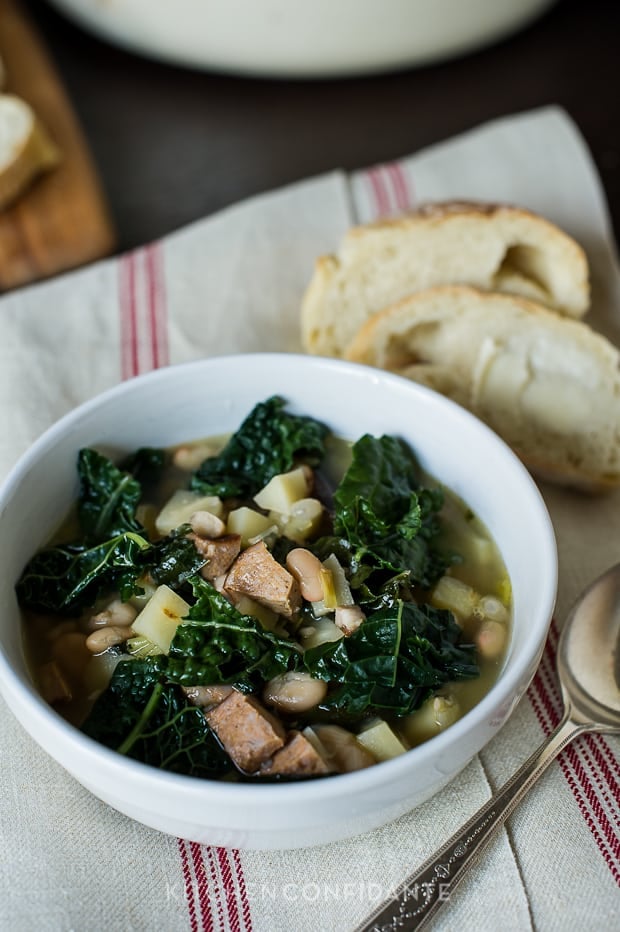 Print Recipe
Ingredients
2 tablespoons olive oil
1 leek, washed and trimmed, quartered and sliced
2 cloves garlic, minced
2-3 cups diced Kielbasa sausage
3 parsnips, diced
3 cups kale, stems trimmed and leaves torn into 2 inch pieces
6 cups chicken stock
1 15 oz can Cannelini beans
Kosher salt, to taste
Freshly ground pepper, to taste
Instructions
In a Dutch oven over heavy pot over medium-low heat, cook the leeks and garlic in olive oil until wilted, about 4 minutes. Add the kielbasa, and stir until the sausage browns just a bit. Stir in the parsnips and cook for another 3 minutes, followed by the kale. Season lightly with salt and pepper. Stir in the chicken stock and bring to a boil, then lower heat to a simmer. Cook for about 8 minutes, stir in beans and season with salt and pepper as needed. Cook for two minutes more and serve immediately.