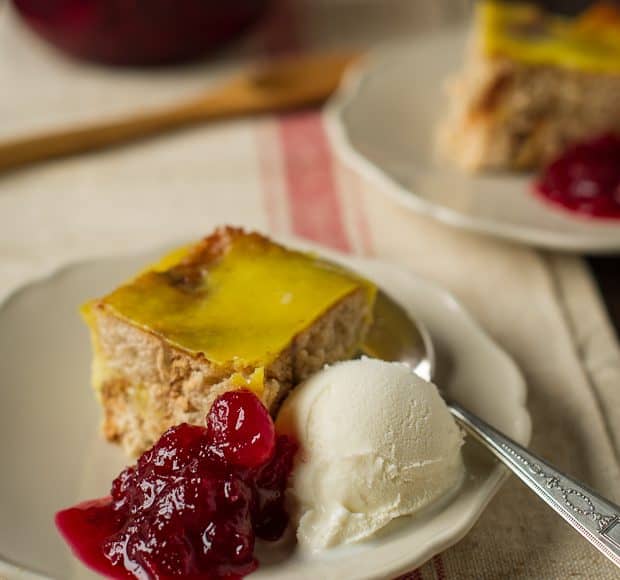 Julia's Cinnamon Toast Flan (Bread Pudding) + An Honor: The Legacy of Julia Child Award, IACP
There are some mornings when you know exactly what to do. When your determined feet step into the kitchen, your tastebuds expect certain flavors, your eye squints behind the viewfinder. Fingers fly across the keyboard. That was me the morning the world celebrated what would…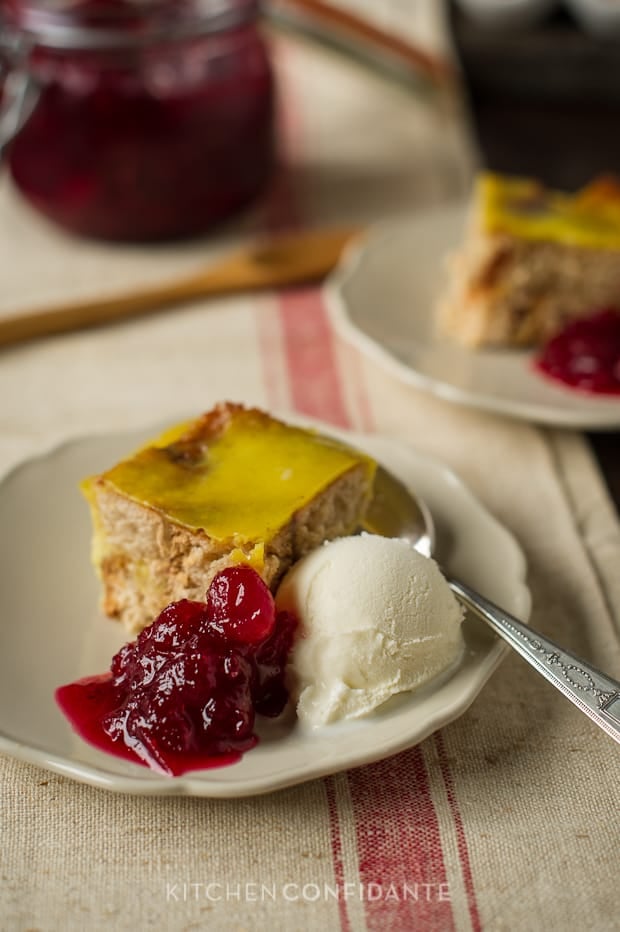 Julia's Cinnamon Toast Flan (Bread Pudding) + An Honor: The Legacy of Julia Child Award, IACP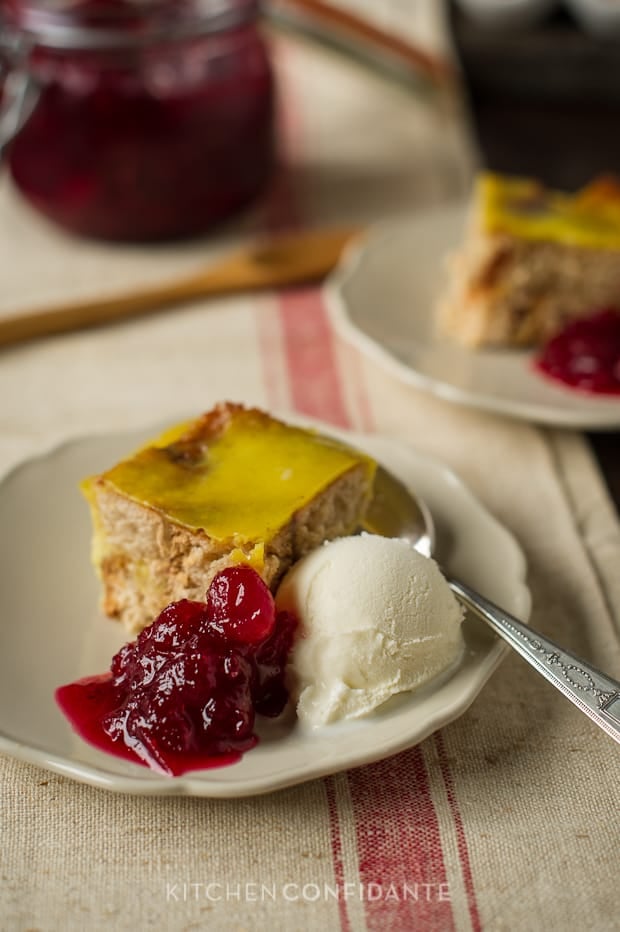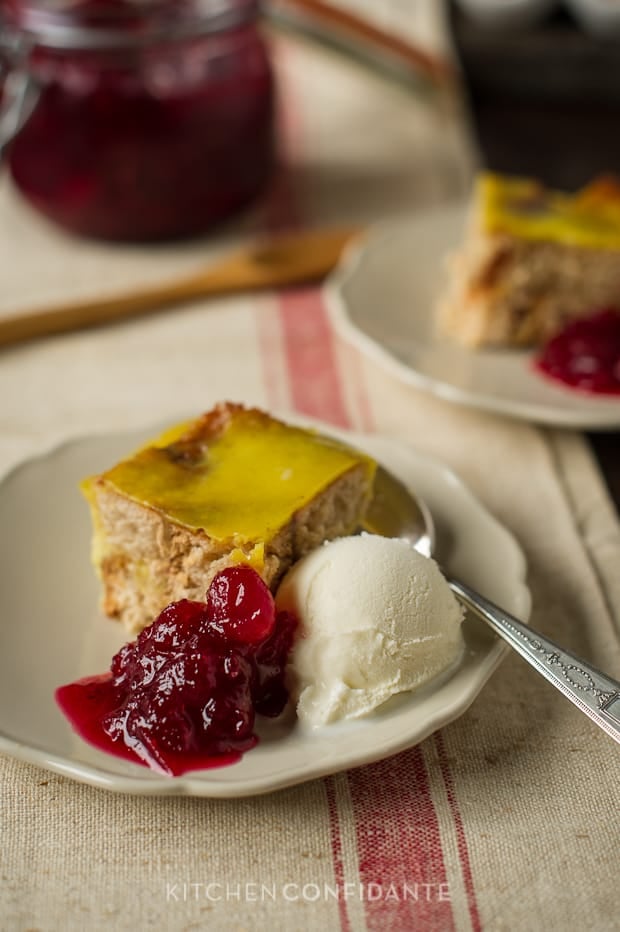 There are some mornings when you know exactly what to do. When your determined feet step into the kitchen, your tastebuds expect certain flavors, your eye squints behind the viewfinder. Fingers fly across the keyboard.
That was me the morning the world celebrated what would have been Julia Child's 100th birthday. I woke up inspired and in less than a few hours time, I had cooked and celebrated, my tribute joining the hundreds that fluttered across twitter, and all forms of media.
A month or so later, I saw that the International Association of Culinary Professionals (IACP) was commemorating Julia Child's 100th birthday and place in American food culture with a writing contest: The Legacy of Julia Child Award. I thought of my post and hesitated. Should I submit it? It's just a simple story. But it was my story, and it was my tribute. Why not?
So I did.
And I was so very deeply honored when they selected my piece, Homework with Julia, as the winner of The Legacy of Julia Child Award. I am extremely grateful and feel very privileged to have my writing recognized, along with such esteemed food writers.
I wanted to celebrate with Julia in the kitchen, once again. With her Cinnamon Toast Flan.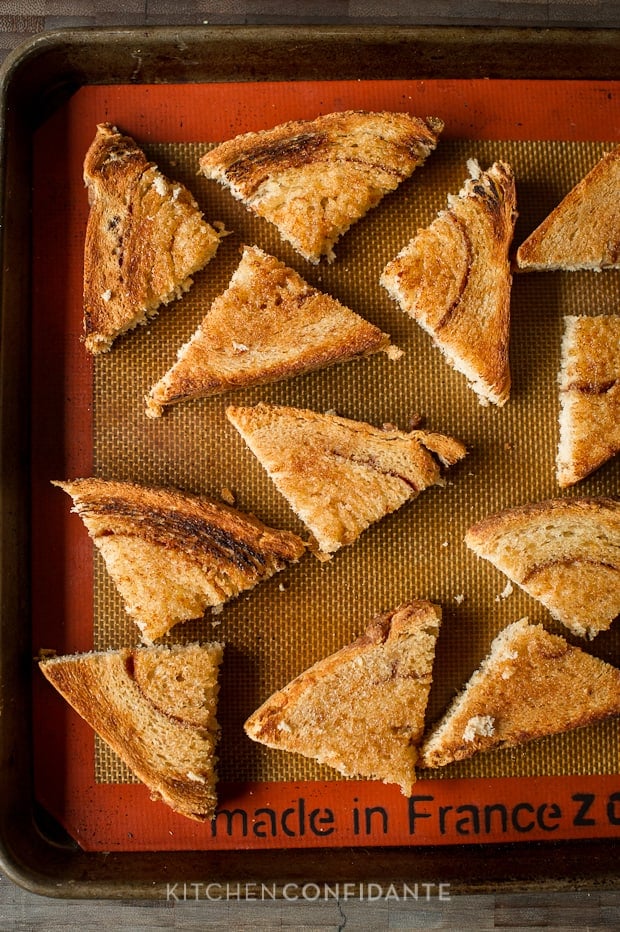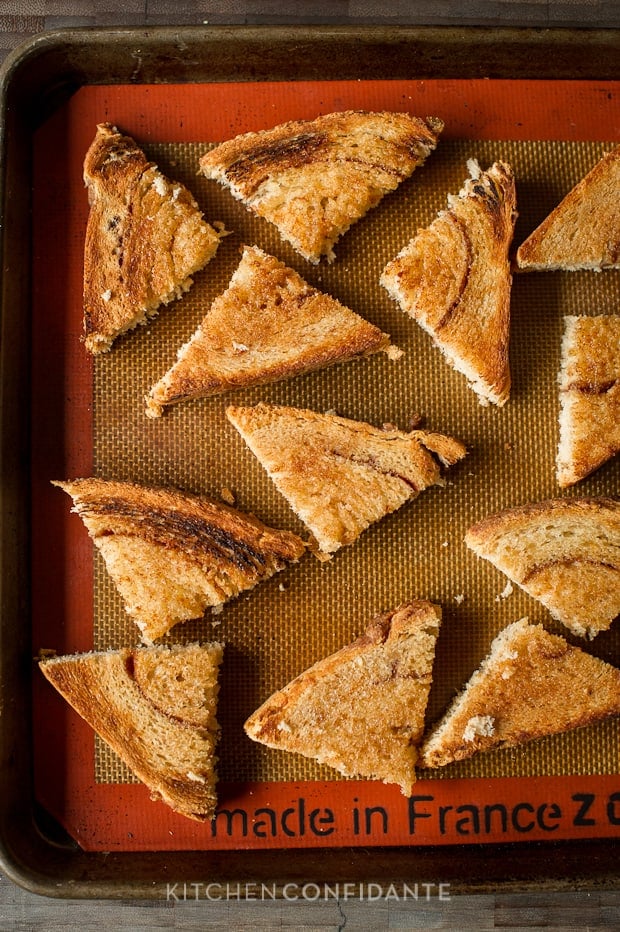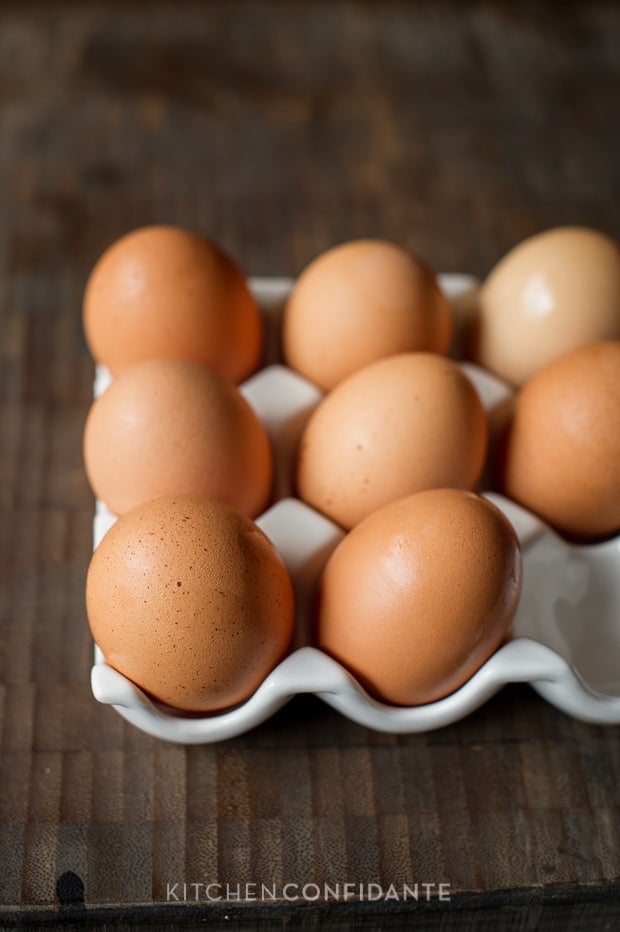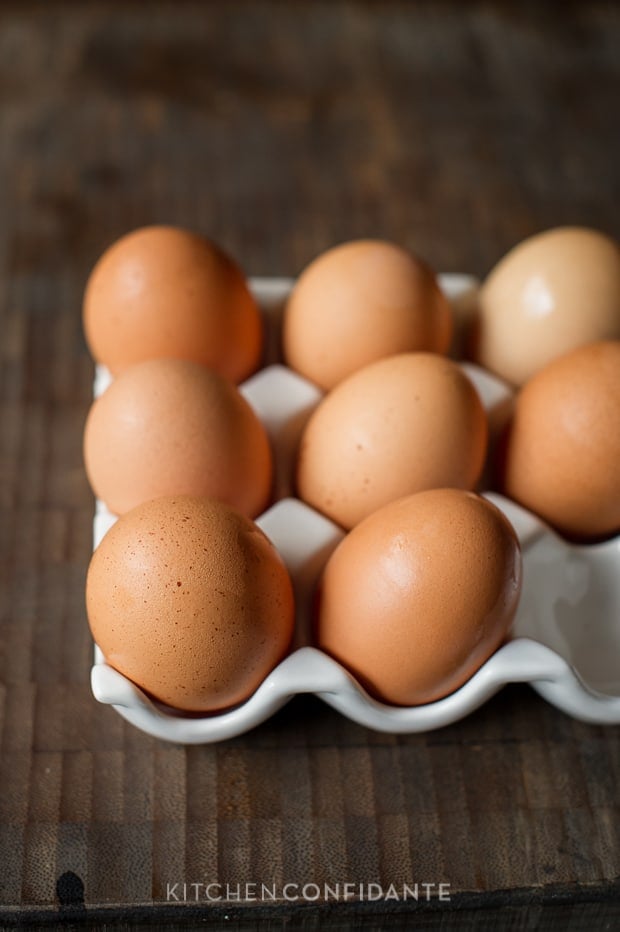 Julia's marriage of a classic bread pudding with a silky flan had me dreaming of eggs and creme Anglaise for days. I have to admit that even after I baked this bread pudding and scraped the last bit from the baking dish, I found myself returning to the kitchen to whisk more eggs into silky ribbons.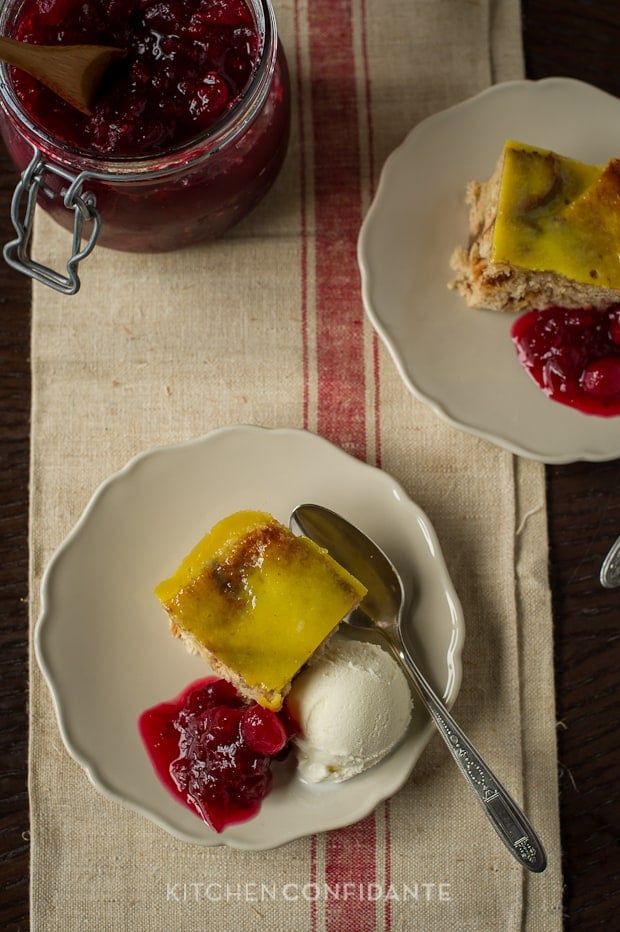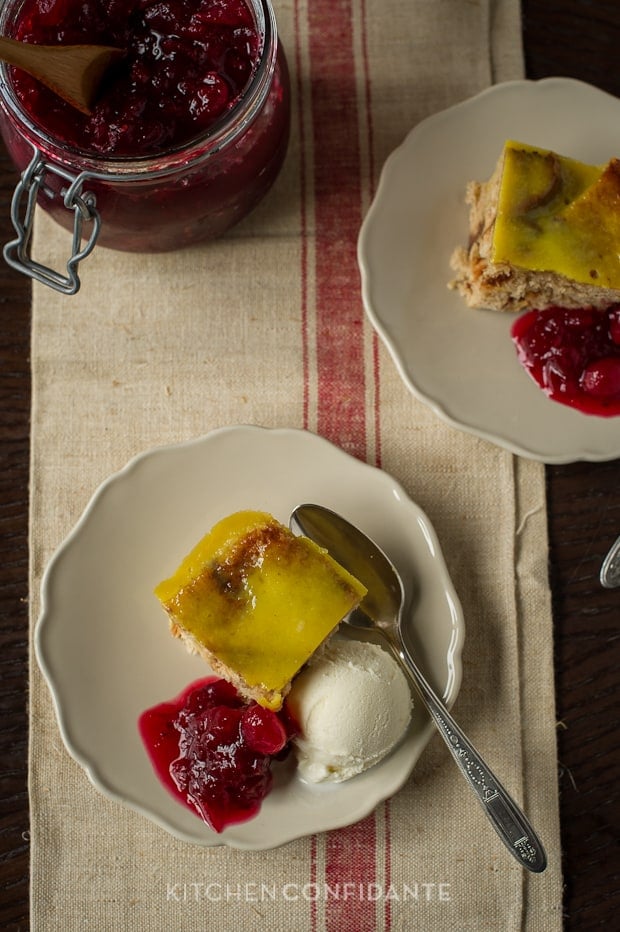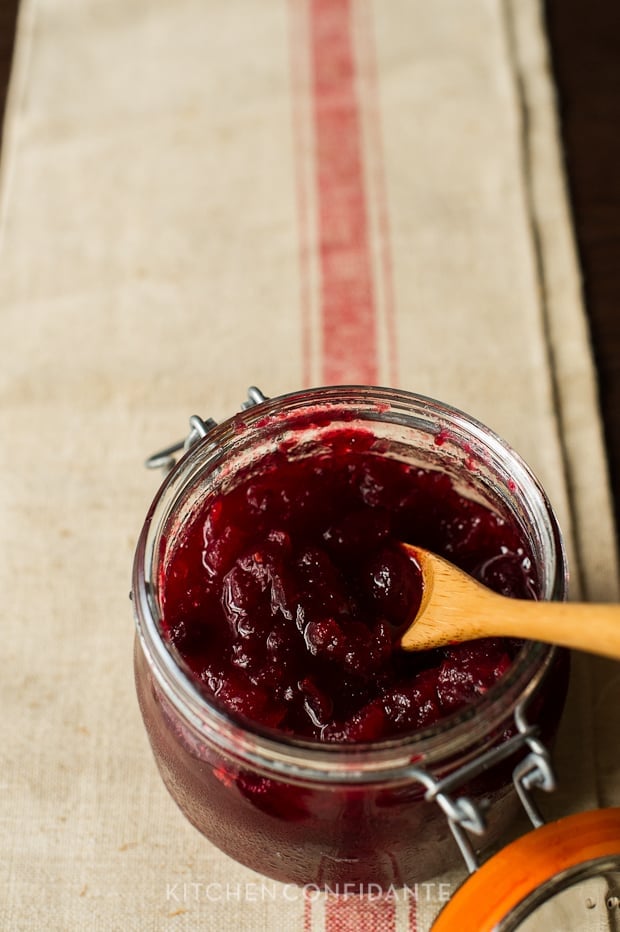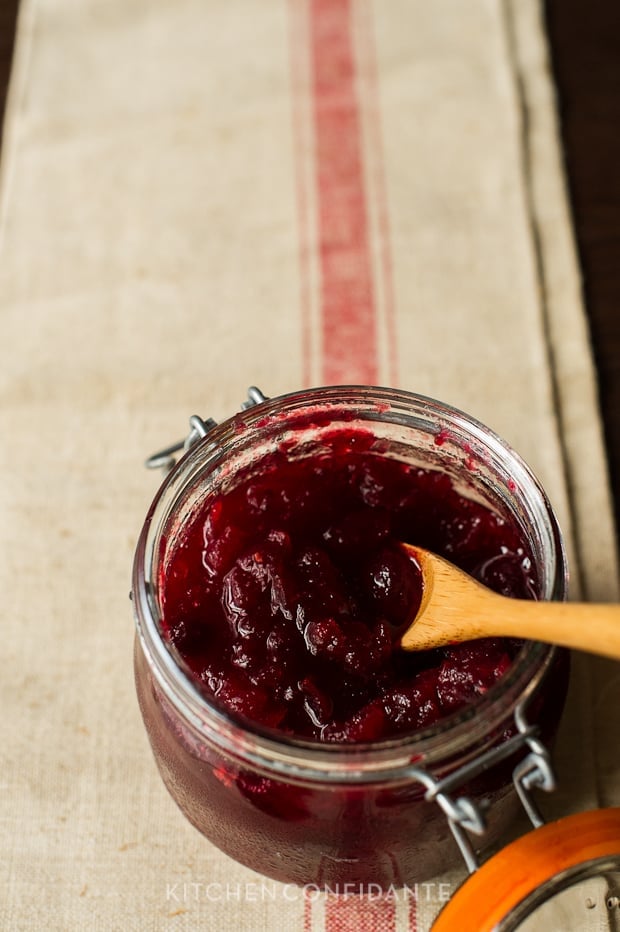 Her recommendation: eat it warm, eat it cold, at room temperature, topped with fresh fruit, or even a fruit sauce.
I did. And I hope you do, too.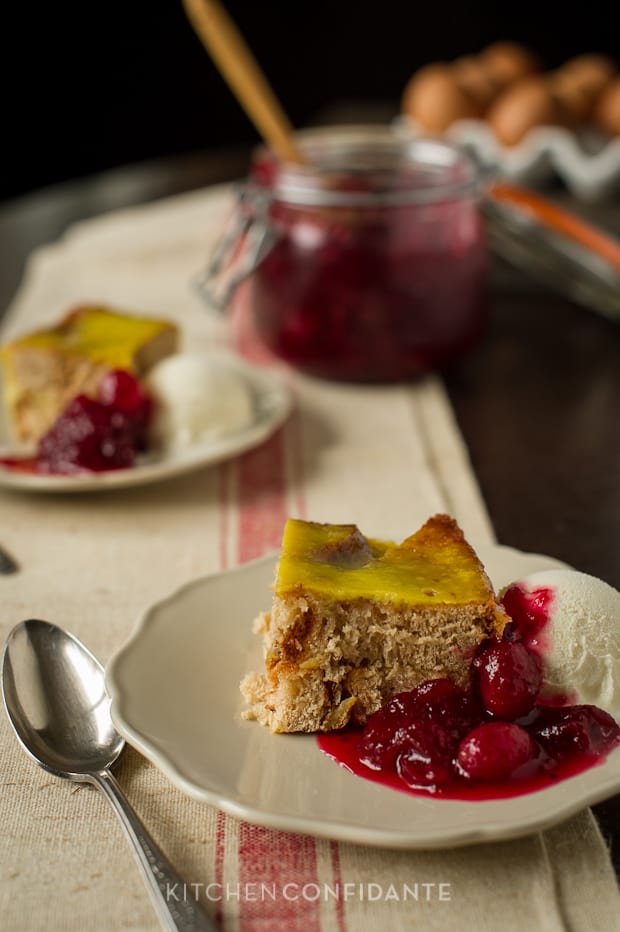 Julia's Cinnamon Toast Flan (Bread Pudding)
Bread pudding meets silky flan in this lovely recipe from Julia Child. To make it even more decadent, I used slices of cinnamon swirl bread and topped the warm pudding with rich ice cream and cinnamon kissed cranberry sauce.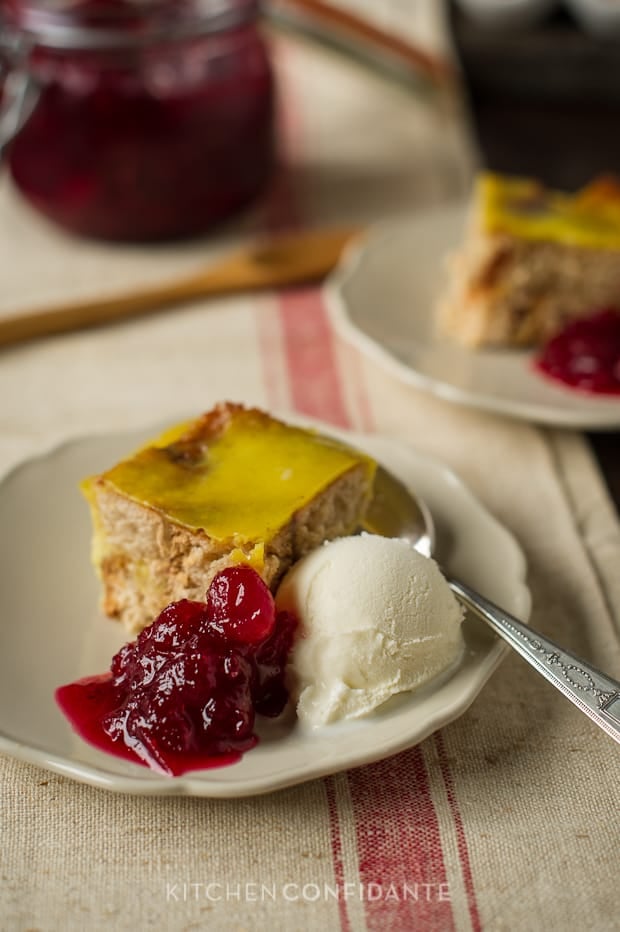 Print Recipe
Ingredients
4 tablespoons unsalted butter, softened
8 slices cinnamon bread
1/4 cup sugar mixed with 2 tsp ground cinnamon
5 large eggs
5 egg yolks
3/4 cup sugar
3 3/4 cups hot milk
1 1/2 tablespoons vanilla extract
Instructions
Preheat the broiler. Prepare a baking dish by greasing with 2 tablespoons of the softened butter. Set aside.
Butter the slices of cinnamon bread with the remaining butter on one side. Sprinkle with cinnamon sugar. Arrange on a baking sheet and place it under the broiler for a few seconds, until the bread is toasted and the golden. This takes just a little bit of time. Remove from the oven and cut into triangles, quartered.
Heat the oven to 350 degrees.
Make the crème anglaise by whisking the eggs in a small saucepan using an electric beater (this an also be done by hand). Incorporate the sugar in a slow steady stream, and continue whisking until the eggs are paler in color and thicker, about 3 minutes or so. Drizzle in about 1/4 cup of the scalded milk while whisking, and slowly incorporate all the milk. Place the saucepan over medium-low heat and stir constantly with a wooden spoon until it begins to thicken. This transformation can happen very quickly, be careful not to overheat the custard as it can curdle. Once the custard coats the back of your wooden spoon, strain the crème anglaise into a bowl. Stir in the vanilla.
Layer the slices of bread buttered side up in the baking dish. Drizzle with a coating of crème anglaise, then place another layer of bread on top, followed by more crème anglaise.
Bake in a water bath by placing the baking dish in a larger pan and filling halfway with boiling water. Bake for about 30 minutes, or until a toothpick inserted about an inch away from the edge of the baking dish comes out clean.