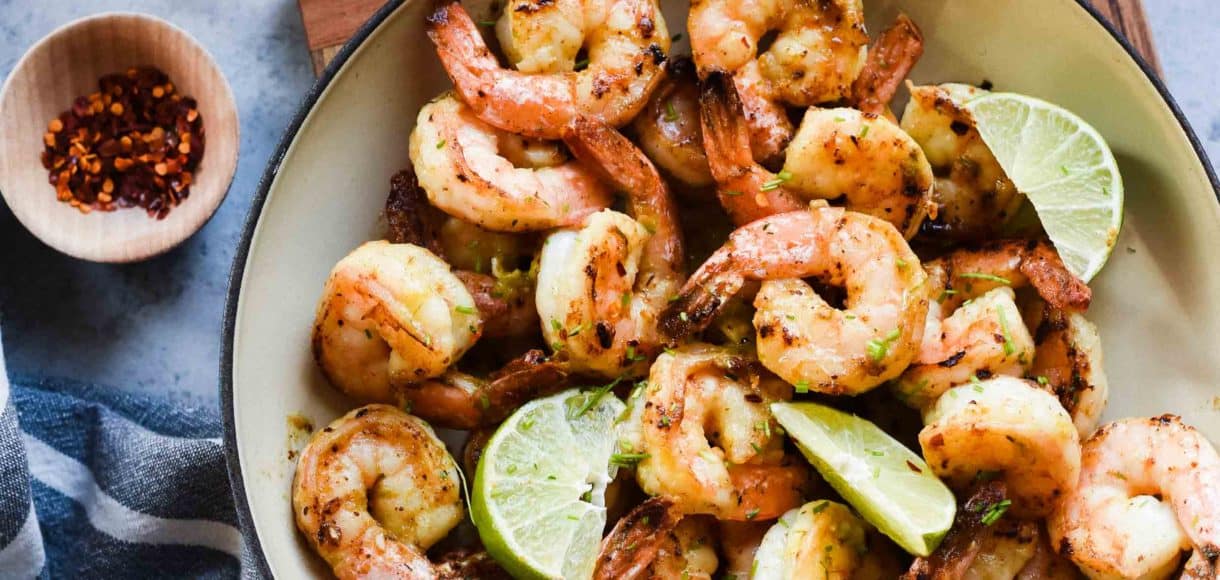 Skillet Shrimp with Lime and Green Curry Compound Butter
Skillet Shrimp with Lime and Green Curry Compound Butter is so easy and flavorful, you'll have dinner on the table in under ten minutes! Today marks the end of a month-long challenge for my children: they completed their goal of eating a pescatarian diet. And…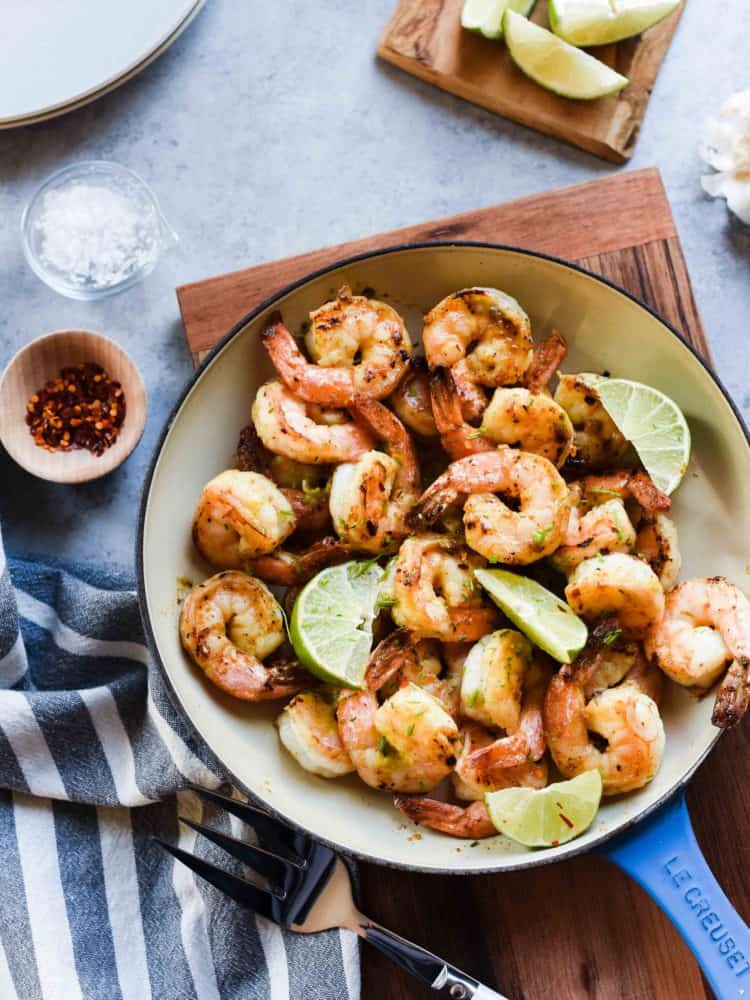 Skillet Shrimp with Lime and Green Curry Compound Butter
Skillet Shrimp with Lime and Green Curry Compound Butter is so easy and flavorful, you'll have dinner on the table in under ten minutes!
Today marks the end of a month-long challenge for my children: they completed their goal of eating a pescatarian diet.
And how did my daughter break the diet? Chicken nuggets.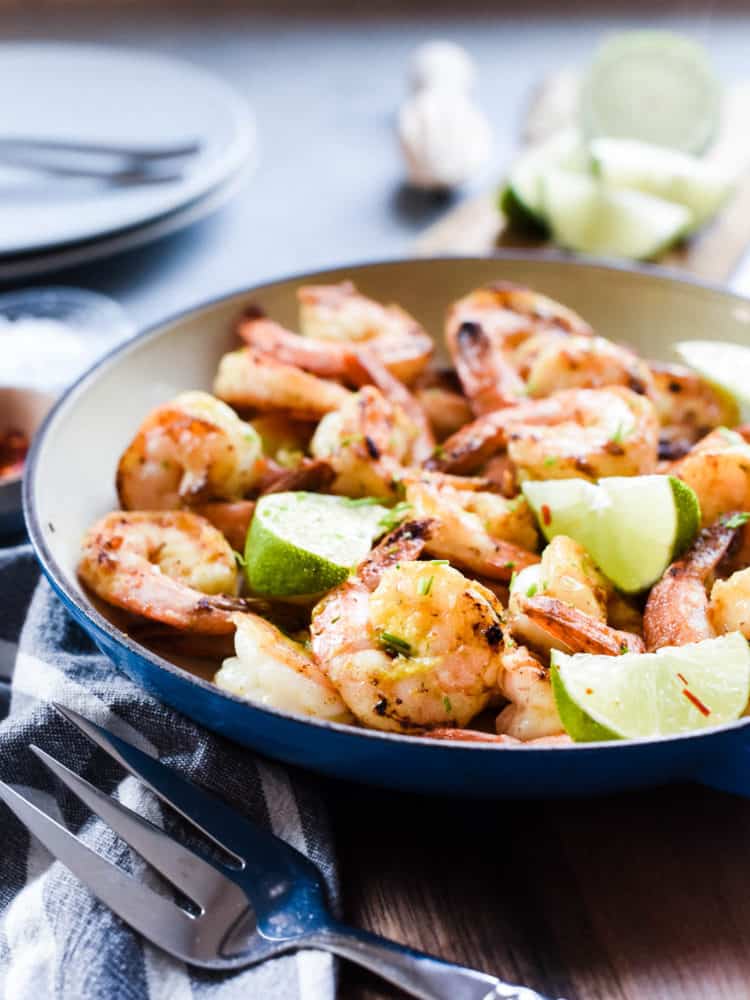 It was a spur-of-the-moment decision that drew the whole family in. One minute my daughter suggested that the whole family go pescatarian for one month, the next, I was meal planning with a new set of challenges in hand.
Cooking for mostly pescatarians proved to be more challenging than I expected. I say mostly because my husband and I tried to eat mostly fish for some time, and he wasn't quite prepared to go back to a no-meat diet. So I found myself trying my best to cook meals that could make everyone happy!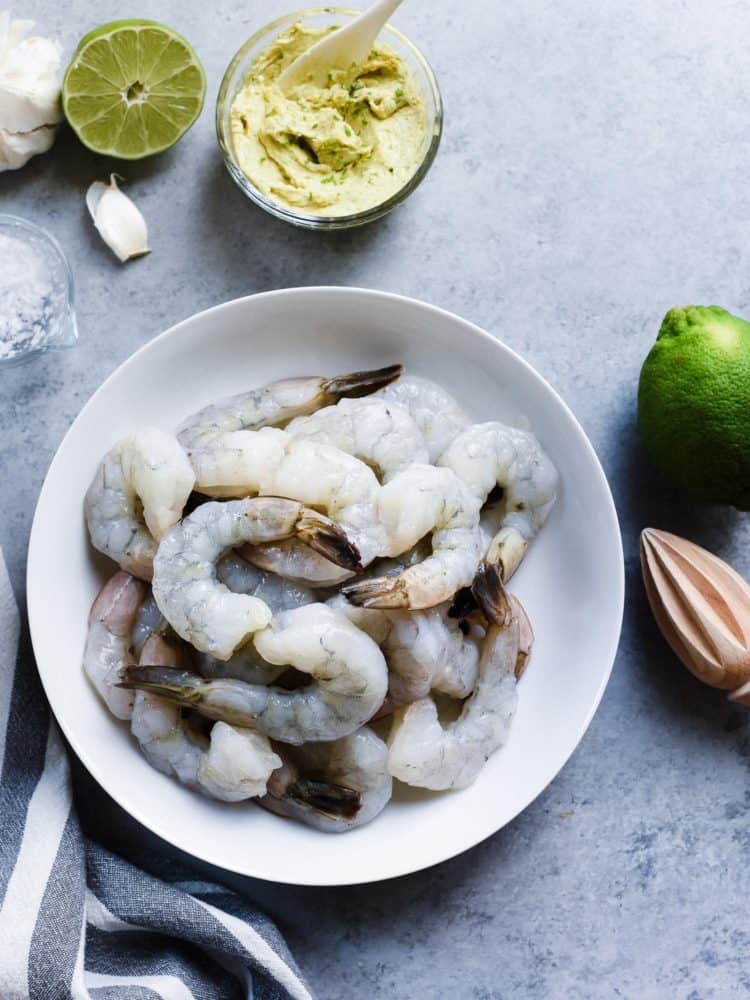 Shrimp was a go-to, and easiest when it came to appeasing all my eaters. I love it because it cooks so quickly, and with a quick and flavorful compound butter at the ready, it made for a delicious weeknight meal when I didn't want to over think anything.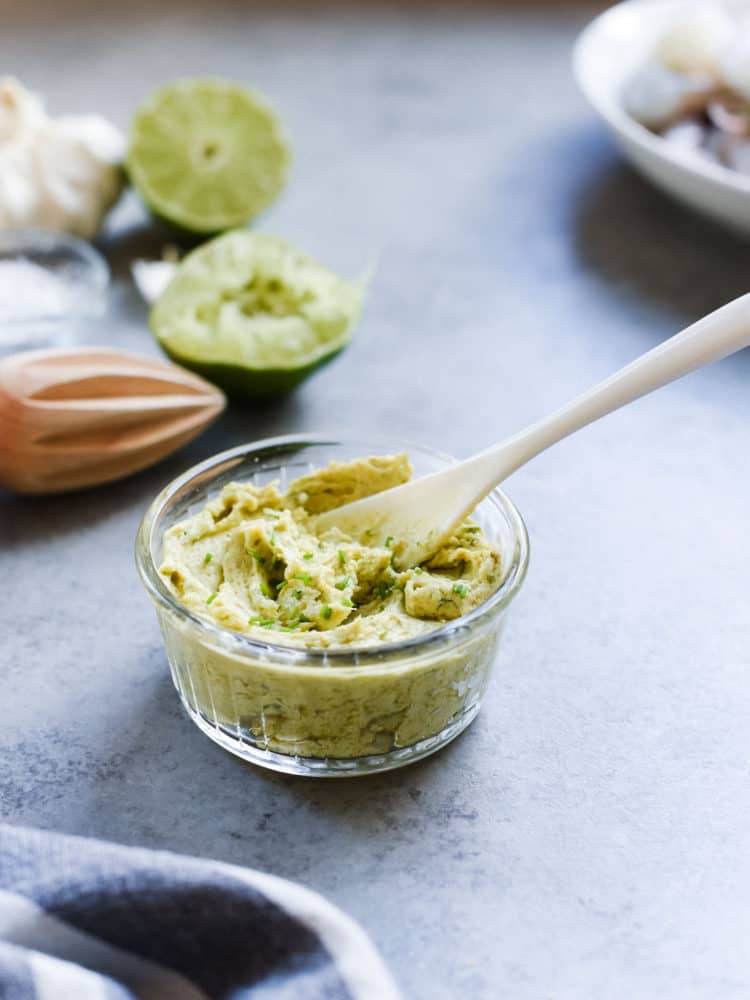 For the record, my daughter wants me to point out that she lasted to the end among our resident pescatarians. In her words, she "succeeded." (Though I can tell she is secretly happy to return to chicken!)
Eat Seasonal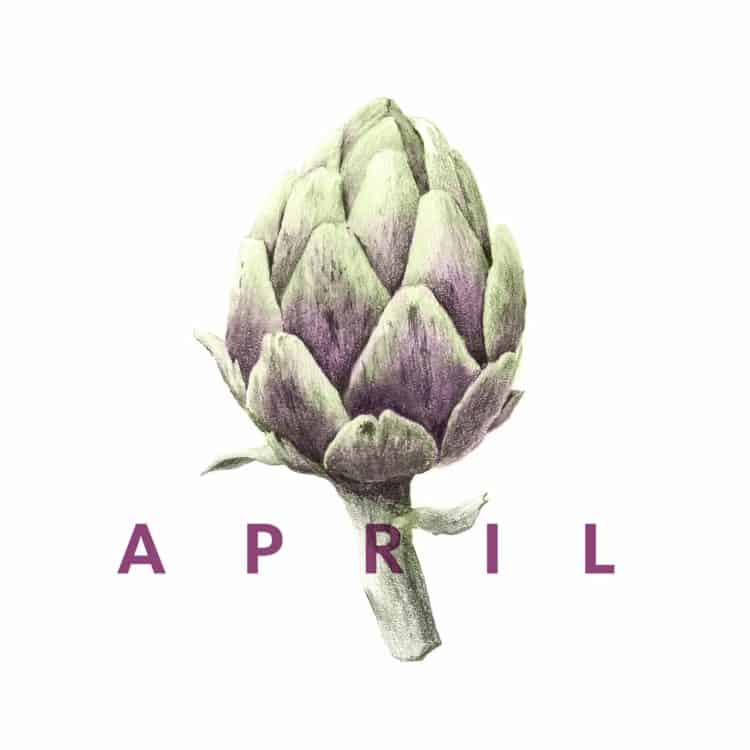 Spring is around the corner! I'm excited to join Becky from Vintage Mixer and our friends to share dishes that embrace eating seasonal! Check out these recipes for more #EatSeasonal inspiration this April.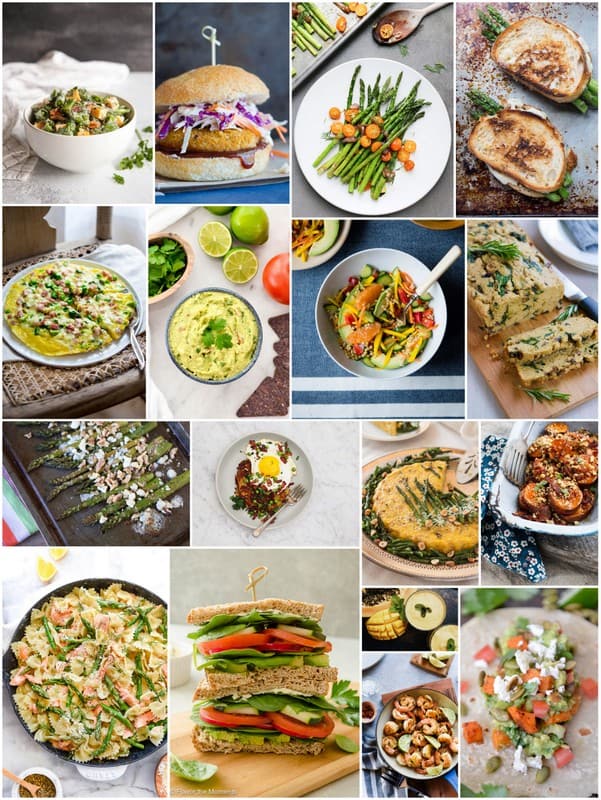 Sugar Snap Pea and Bacon Salad by Completely Delicious
BBQ Cauliflower & Chickpea Veggie Burgers by She Likes Food
Roasted Asparagus with Sautéed Shallots and Kumquats by Floating Kitchen
Asparagus Grilled Cheese by Vintage Mixer
Frittata with Ham and Asparagus by Healthy Seasonal Recipes
Easy Homemade Guacamole by Joy Food Sunshine
Sorghum Vegetable Salad with Cumin-Lime Vinaigrette by Cafe Johnsonia
Mushroom Rosemary Olive Oil Bread by Cookin' Canuck
Roasted Asparagus with Balsamic, Gorgonzola and Walnuts by Aggie's Kitchen
Polenta Cauliflower Torta with Roasted Asparagus by Letty's Kitchen
Herbed Potato Rösti with Peas, Shallots, and Bacon by Food for My Family
Maple-Glazed Sweet Potatoes with Walnut-Bacon Crumble by Simple Bites
Creamy Pasta with Salmon and Asparagus by Foodie Crush
Ultimate Veggie Sandwich with Lemon Herb Cream Cheese by Flavor the Moments
Spring Mint & Papaya Batido by Suitcase Foodist
Loaded Guacamole Tacos by Mountain Mama Cooks
Skillet Shrimp with Lime and Green Curry Compound Butter
Skillet Shrimp with Lime and Green Curry Compound Butter is so easy and flavorful, you'll have dinner on the table in under ten minutes!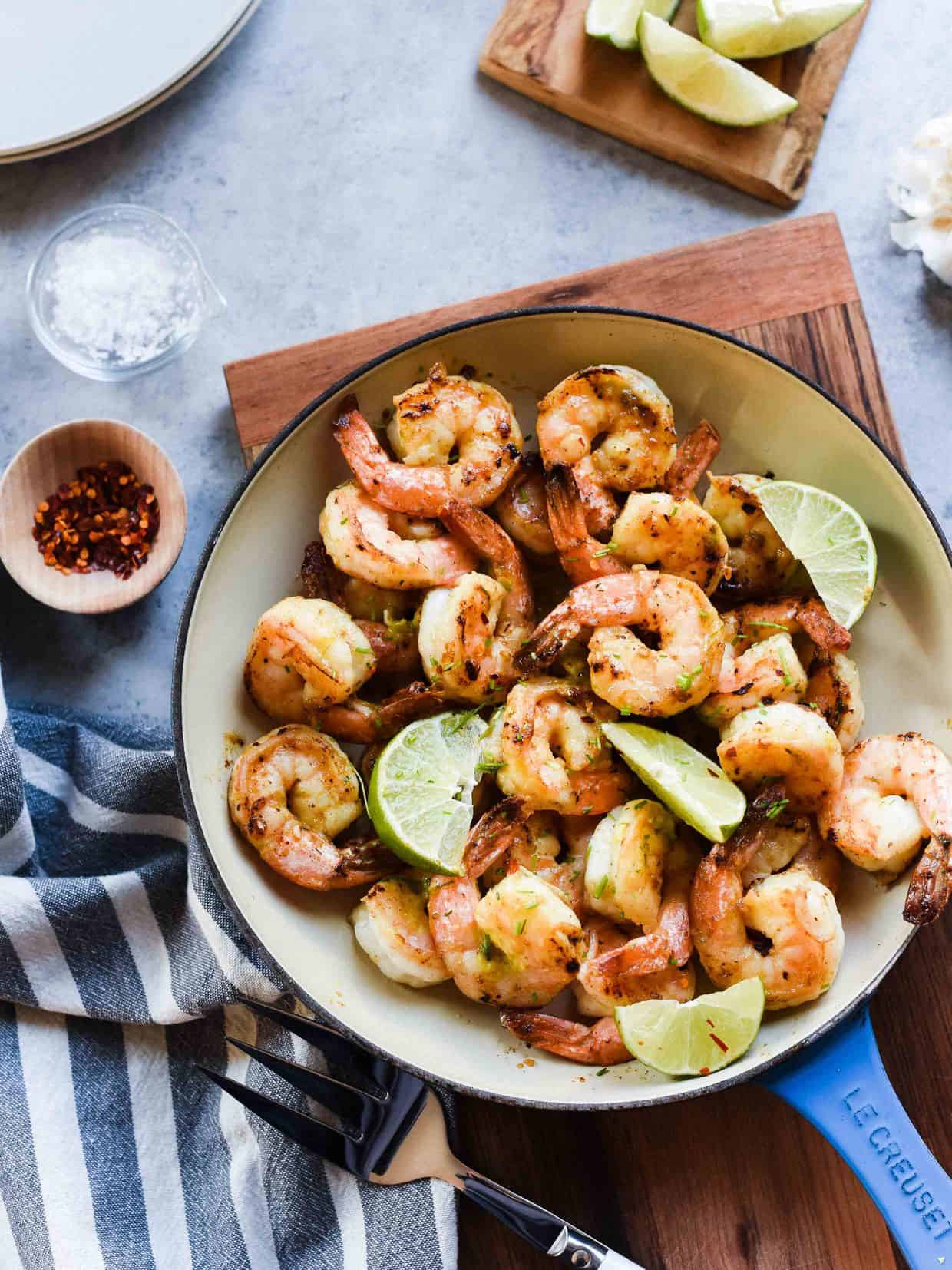 Print Recipe
Ingredients
2 cloves garlic
2 tablespoons chopped chives
1 tablespoon chopped cilantro
4 tablespoons of butter, softened
1 tablespoon fresh lime juice
2 teaspoons green curry paste (or more, to taste)
salt and pepper to taste
2 teaspoons olive oil
24 large shrimp, peeled and deveined (tail left on if desired)
chopped chives, for garnish
lime slices, for garnish
Instructions
In a mini food processor, mince garlic, chives and cilantro. Add butter, lime juice, green curry paste, salt and pepper and process till combined. This can be done in advance; store in the refrigerator until ready.
Heat olive oil in a large skillet over medium-high heat. Add the shrimp, several tablespoons of compound butter (more or less to your liking) and season with salt and fresh pepper, stirring frequently. Cook until the shrimp is pink, about 3 minutes.
Serve immediately, garnished with fresh chives, and squeezes of fresh lime.