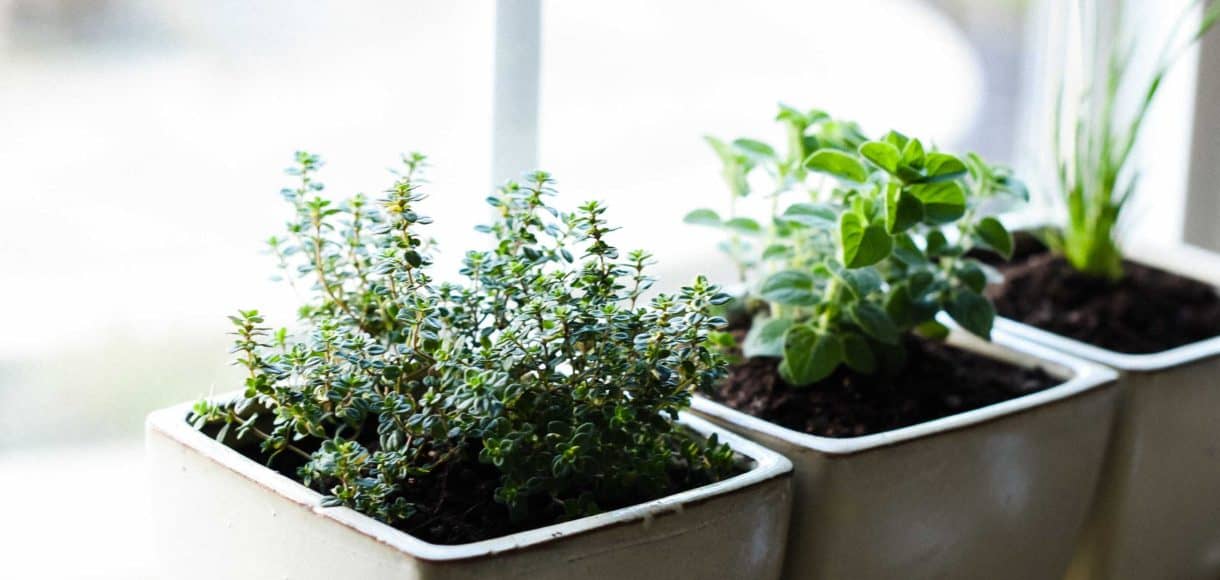 How to Start an Indoor Herb Garden
Enjoy fresh herbs all year long! Learn how to start an indoor herb garden, and which herbs do well for year-round cooking. I've already confessed to you that I do not have a green thumb. I've always had this romantic notion that perhaps it's an…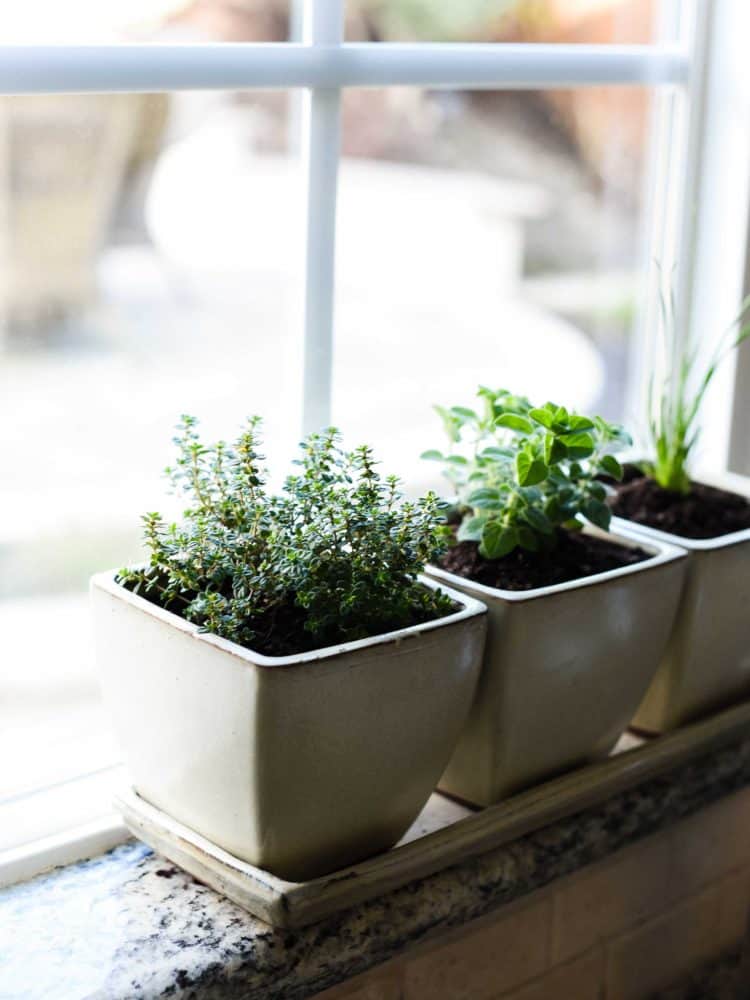 How to Start an Indoor Herb Garden
Enjoy fresh herbs all year long! Learn how to start an indoor herb garden, and which herbs do well for year-round cooking.
I've already confessed to you that I do not have a green thumb. I've always had this romantic notion that perhaps it's an ability that will eventually emerge. My mother had one of the greenest thumbs I knew, and her passion for plants and gardening was always something I admired. She seemed to know everything about propagating clippings and nurturing vegetables, and she would eagerly visit friends' gardens the same way I pore through photo albums when I'm at a friend's house.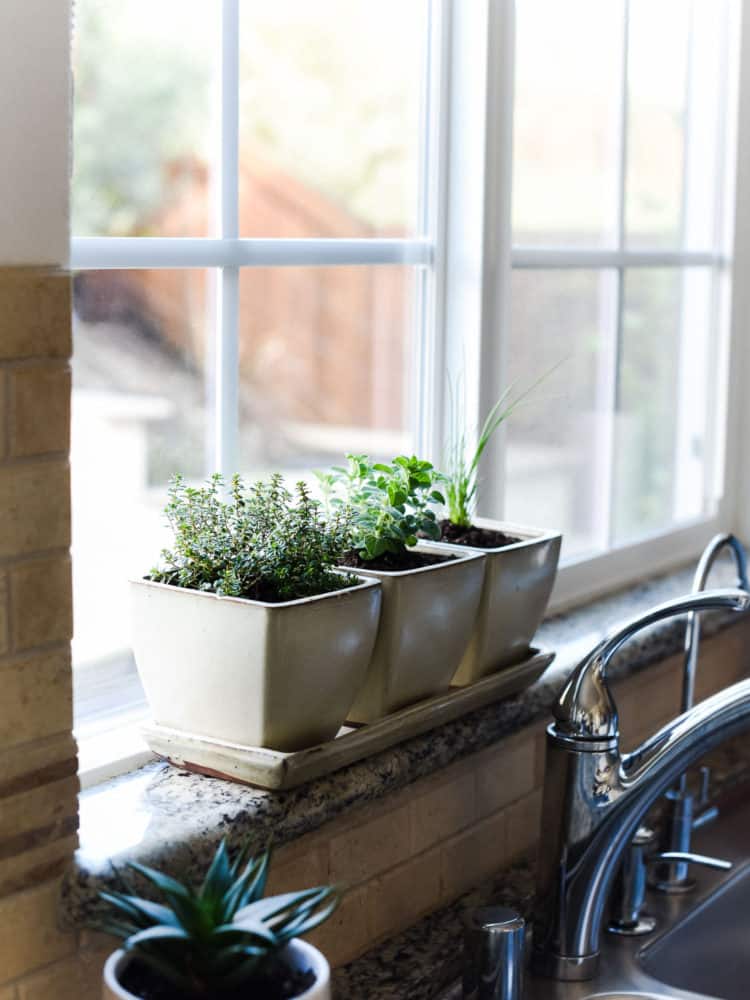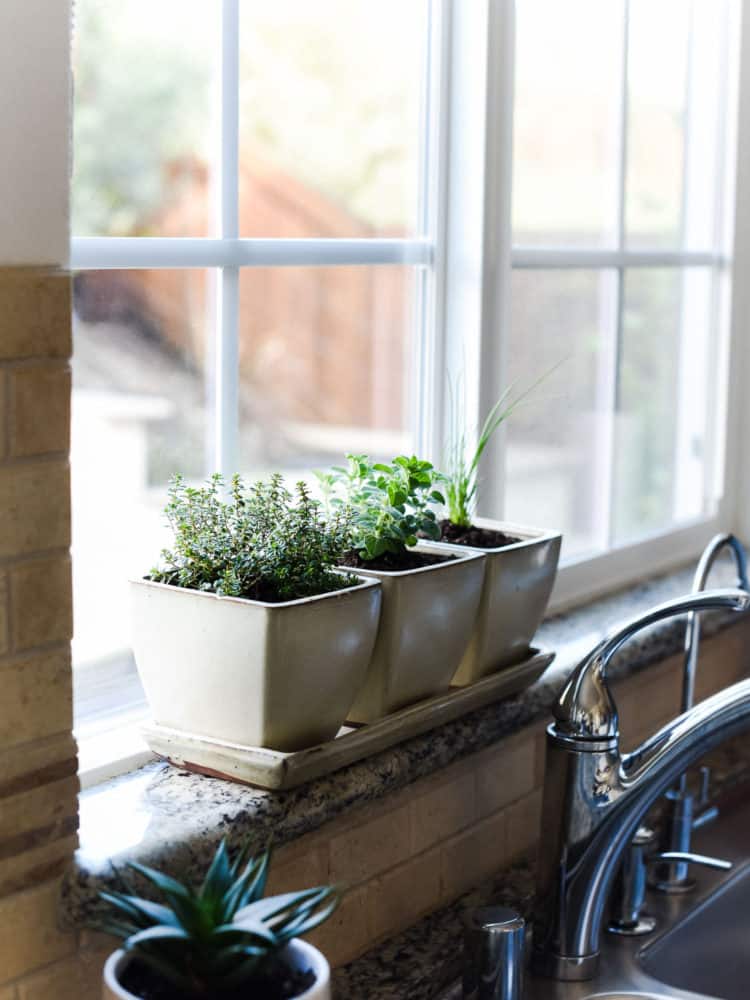 I still have hope that one day I'll be able to test my theory, and often regret that I hadn't set enough room aside for a vegetable garden when we landscaped our house. But it's always good to start small, and the one thing I can manage is an indoor herb garden.
Whether you live in a small space or simply want more fresh herbs at your disposal, I highly recommend starting an indoor herb garden! Choose herbs that will flourish all year long.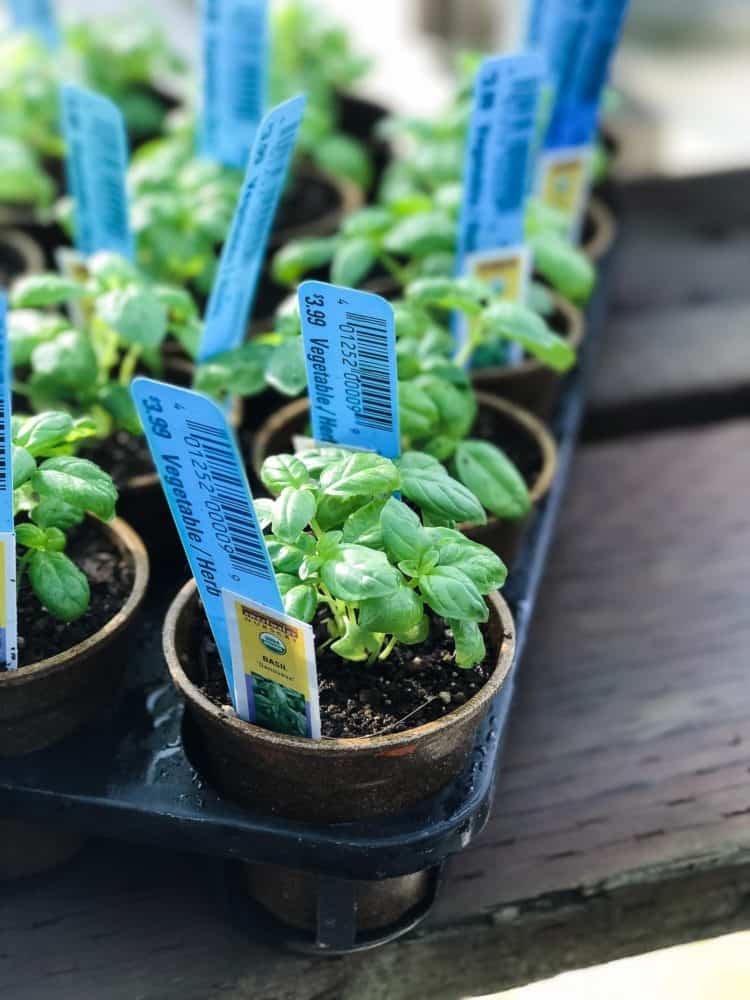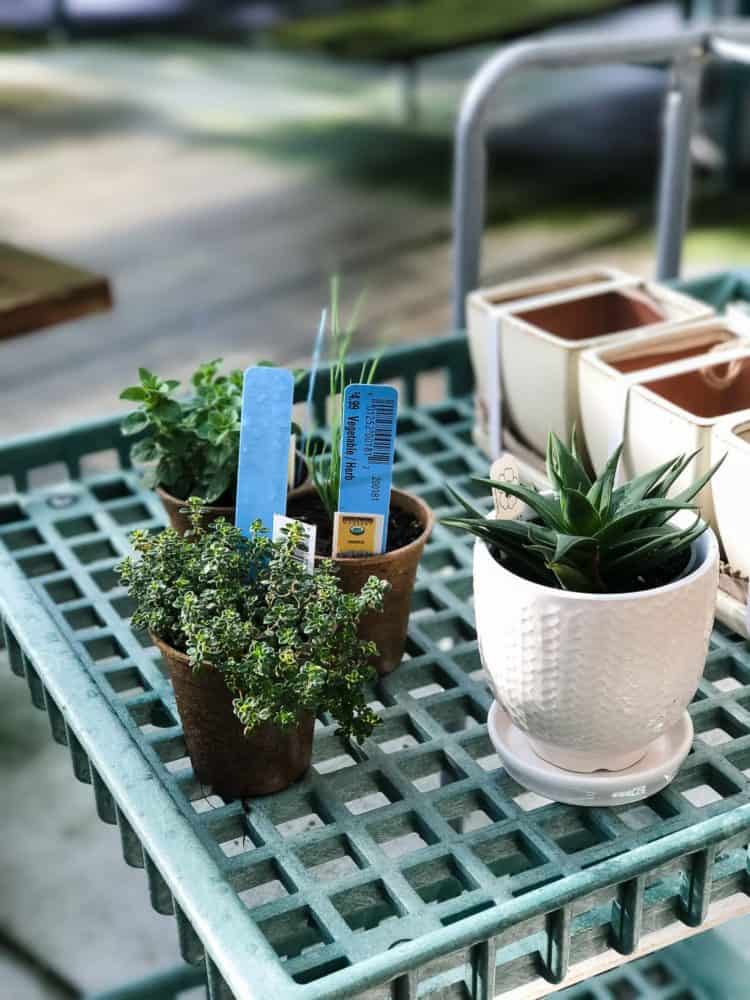 Good choices include chives, thyme, rosemary, oregano, and cilantro. I like to throw aloe in there, since I've already mentioned to you how good it is for treating burns in the kitchen.
I started at my local nursery, where they carry organic herbs, fruit and vegetable plants. I was tempted to buy them all and so inspired. But I am starting small, and so can you.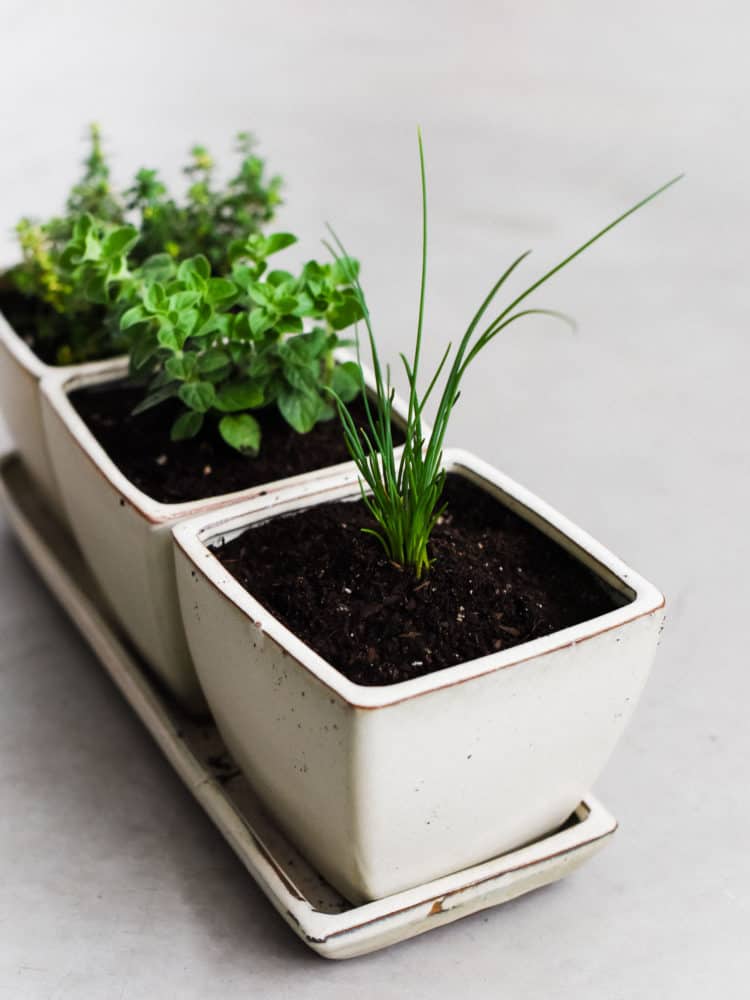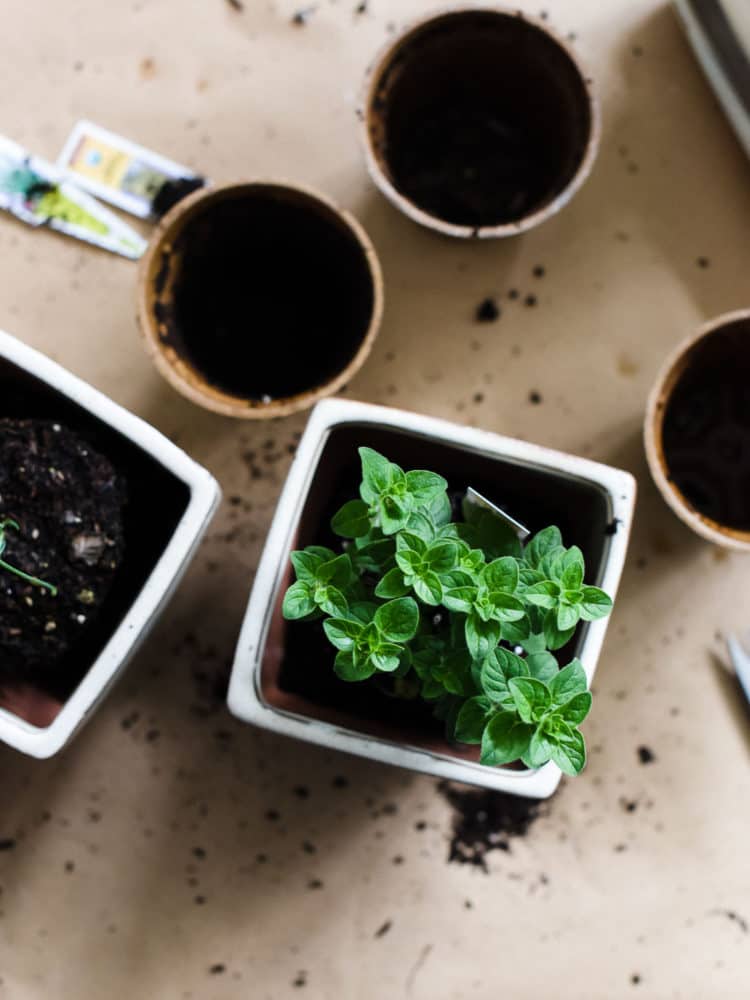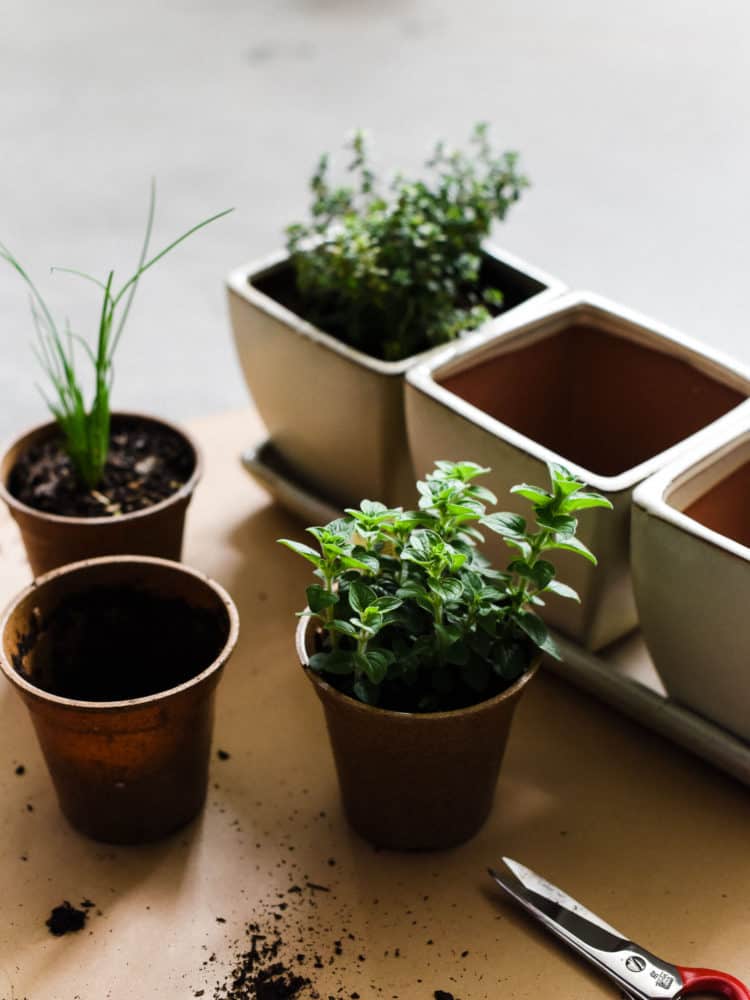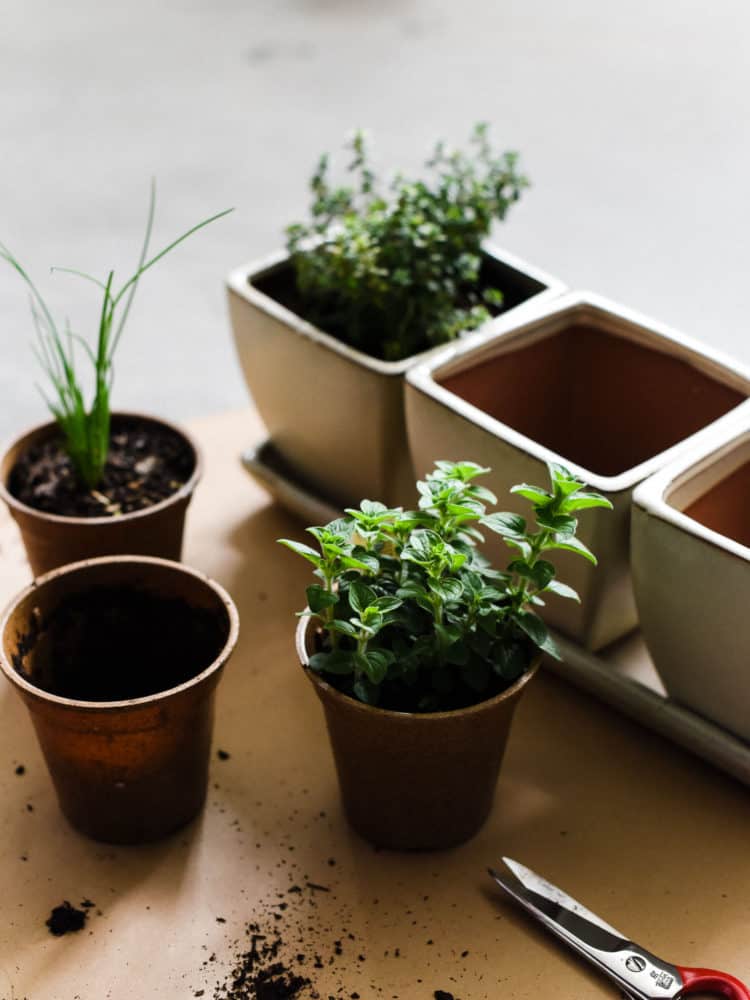 Tips for Growing an Indoor Herb Garden
Choose year-round herbs. Enjoy fresh herbs in your cooking all year long! Great ones to start with are: oregano, chives, thyme, parsley, basil, rosemary, sage and tarragon. Add some aloe for skin-soothing relief — technically it's not an herb, but why not!?
Give them sun. Ideally, 8 hours of sun a day — if you have a southern facing window, that works well!
Soil choice matters. Opt for potting mix , which is more likely than potting soil to be composed of organic matter with good drainage. Plant them in slightly acidic soil; you can add a soil mixture that is good for azaleas and roses, for example.
Give them breathing room. To keep things simple, I like to plant the herbs in individual pots, as long as they have room to grow and wiggle their roots! But of course, they can share containers – just be sure to give them space and room to grow.
Water, but don't overwater! I like to keep the little tags that come with my plants since I can never remember how much water to give my plants. The rule of thumb is to let the herbs dry out before watering.
Just one week later, and my plants are flourishing! The only caveat is my cat — she is convinced that the herbs are there for her digging-up pleasure (especially oregano). So if you have a tip for that, please do let me know.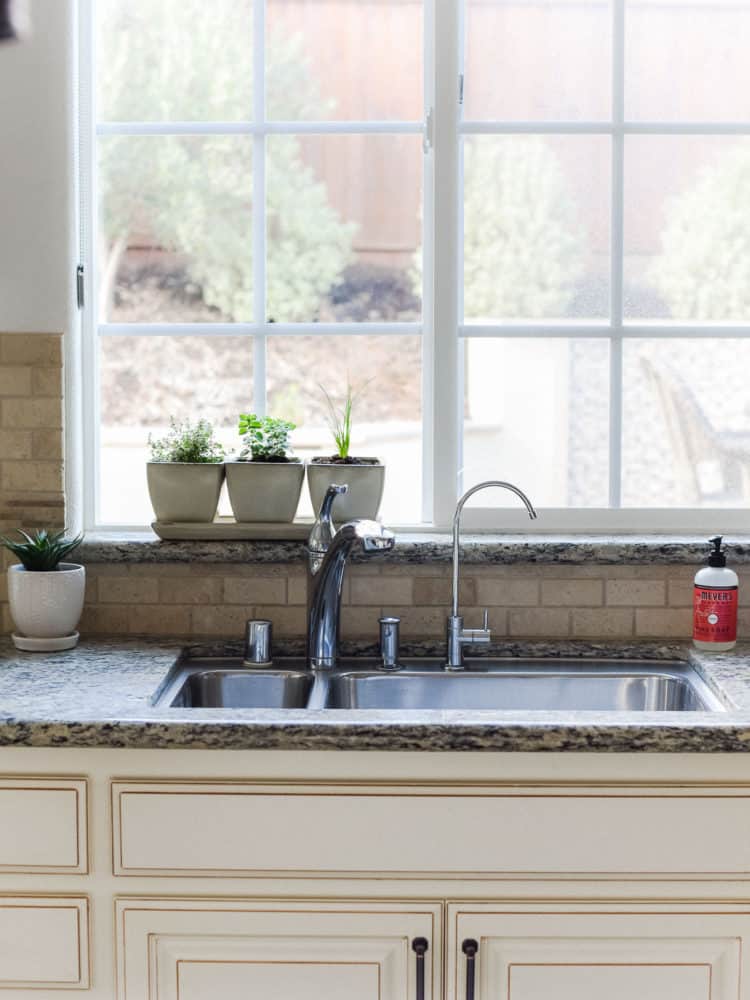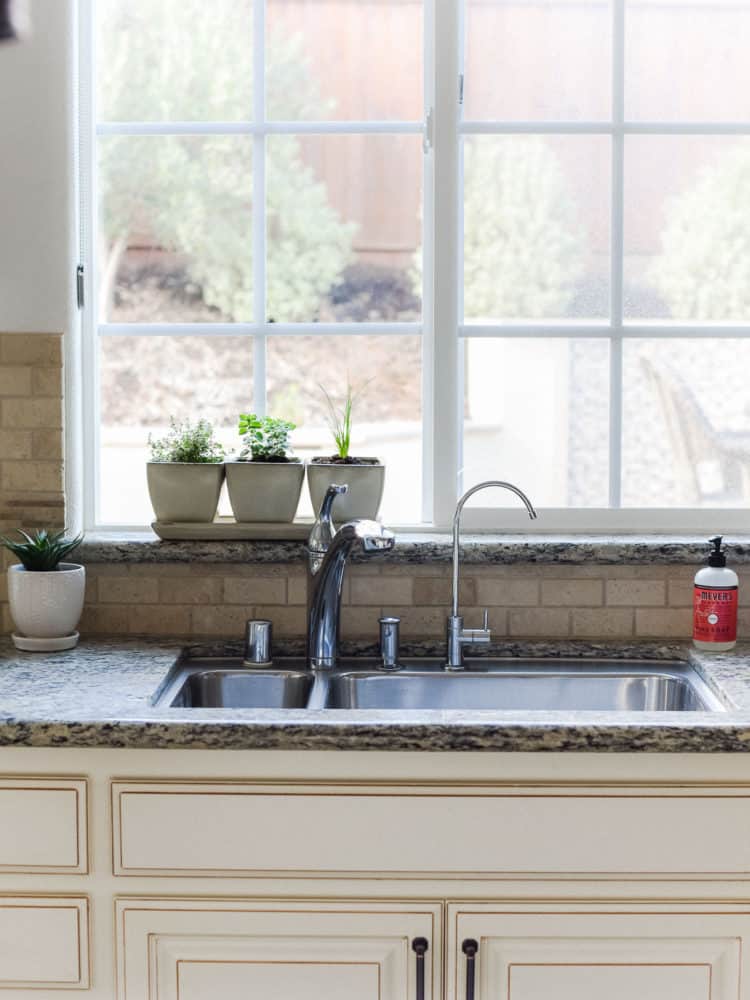 More Indoor Herb Garden Resources:
How to Grow Herbs Indoors: Easy? Maybe not. Rewarding? Hell yeah. – Chowhound
Container Herbs – Burpee
Smart Techniques for Growing Herbs Indoors – Rodale's Organic Life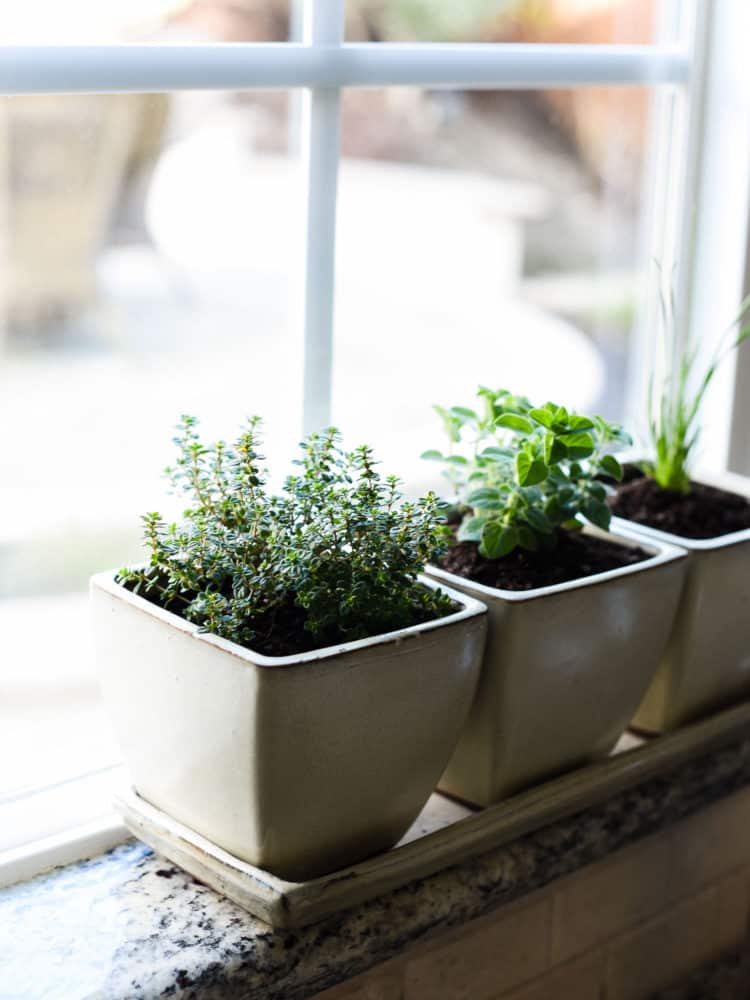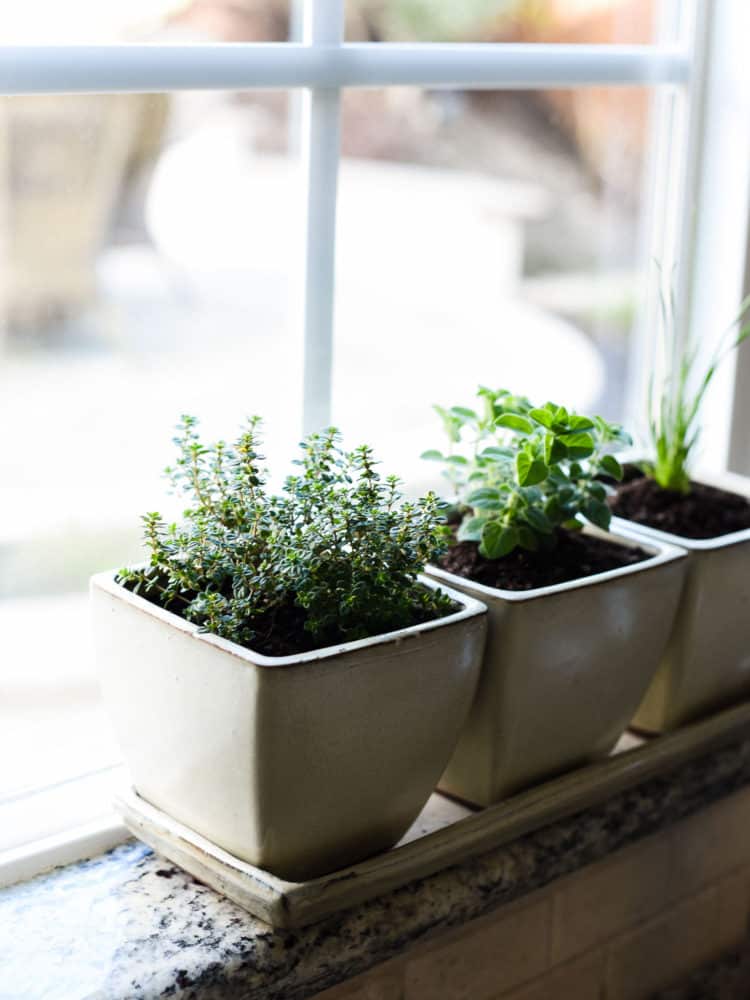 Recipes Using Herbs
Boursin Garlic and Herb Buttermilk Biscuits
Chicken and Herb Spaetzle Soup
Green Goddess Avocado Toast
Seared Ahi Tuna with Chimichurri Sauce, Arugula and Avocado
Recommended Tools & Products