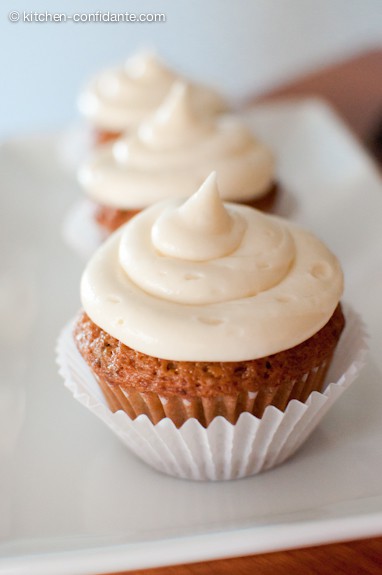 Stubborn
I haven't been buying cookies, sweets, or bakery items lately. No, I'm not on a diet. I'm just being stubborn. Stubbornly healthy? Well, yes and no. When I see all manner of desserts at the store, I think to myself, I can make that. Who…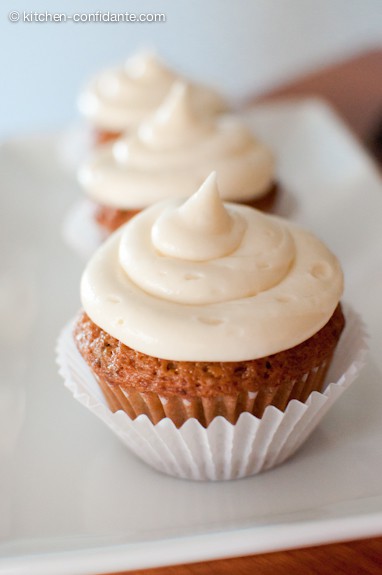 Stubborn
I haven't been buying cookies, sweets, or bakery items lately. No, I'm not on a diet. I'm just being stubborn.
Stubbornly healthy? Well, yes and no. When I see all manner of desserts at the store, I think to myself, I can make that. Who needs convenience, it's so much more fun when I bake it myself. Only thing is, I haven't been baking a lot, simply because it's been a bit busy, what with the start of the school year and all.
After several weeks of witnessing my poor, baked goods-impoverished family search the cupboards for something – anything – to fill that cake-y void in their sad bellies, I promised myself I would get baking, pronto.
Three days later, I finally did. I confessed on Facebook that I was determined to bake on Sunday, and that I was trying to decide between zucchini bread or a cake. Some wonderful readers encouraged me to do zucchini cupcakes, and it was the perfect compromise. My family loves cupcakes, I myself was craving frosting, and I had a huge pile of zucchinis waiting to be transformed.
I adapted some of my favorite zucchini recipes into Zucchini-Chocolate Chip Cupcakes with a dreamy Cream Cheese Frosting. My dessert-deprived family raved about them – I like to think they really were good and it wasn't just the deprivation talking. Lucky for them, I've got the baking bug, so there's more to follow.
Zucchini-Chocolate Chip Cupcakes with Cream Cheese Frosting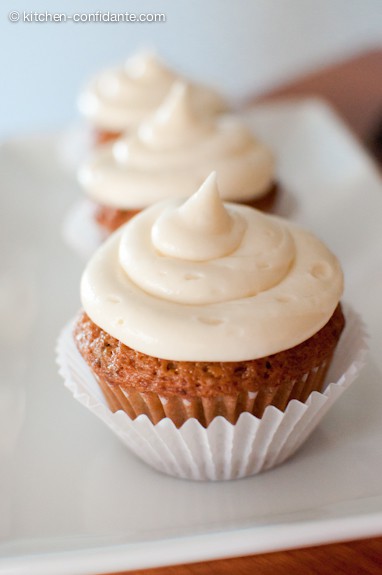 Print Recipe
Ingredients
For the cupcakes*:
1 1/2 cups all purpose flour
1/2 cup brown sugar
1/2 cup granulated sugar
2 tsp baking powder
1/4 tsp baking soda
1/2 tsp salt
1 tsp cinnamon
1/2 cup chocolate chips
2 zucchinis, shred (about 2 cups)
2 eggs, lightly beaten
1/3 cup oil
For the frosting:
1/2 cup butter, softened
8 oz cream cheese, softened
1 lb powdered sugar
1 tsp vanilla
Instructions
Preheat the oven to 350 degrees Fahrenheit. In a medium bowl, whisk together flour, sugars, baking powder, baking soda, salt and cinnamon. Stir in chocolate chips. In a separate mixer bowl, incorporate zucchini, eggs and oil until well blended. Gradually incorporate the dry ingredients. Distribute into paper lined cupcake tray, place in oven and bake for about 30 minutes or until a toothpick inserted into the cakes comes out clean.
Mix/Whisk together the butter and the cream cheese until fully incorporated. Slowly add the sugar in 1/2 cup increments, blending well. Whisk in the vanilla. Store in refrigerator till ready for use.