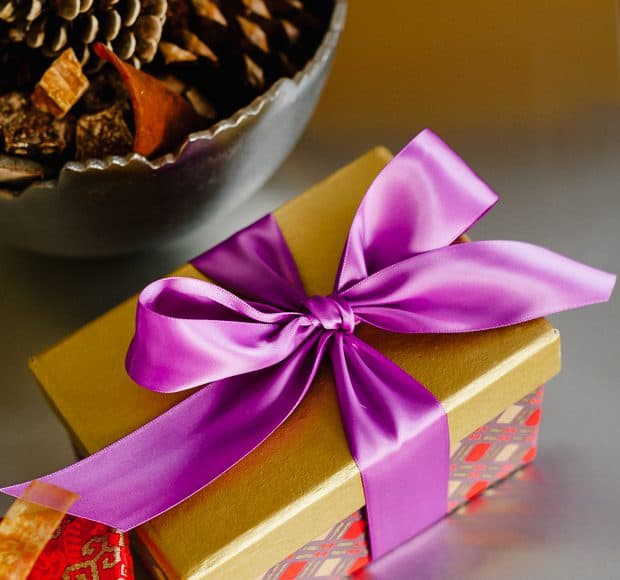 Stylish Ways to Stash Holiday Gifts (In the Kitchen)
With each passing year, I wistfully notice that my children are getting bigger. Limbs get longer and shoe sizes become larger…and as they grow, our house seems to shrink in size. What was the perfect sized home when they were babies now feels cramped as…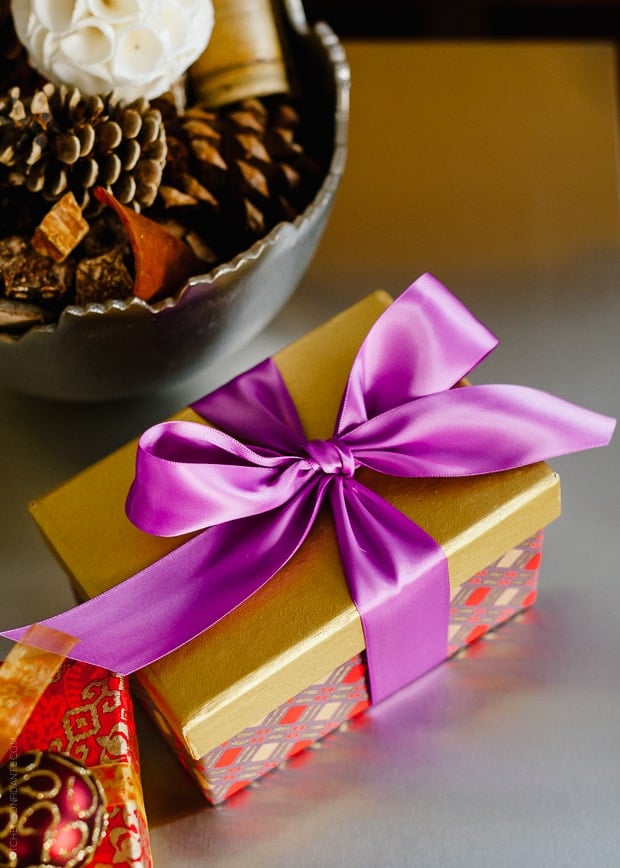 Stylish Ways to Stash Holiday Gifts (In the Kitchen)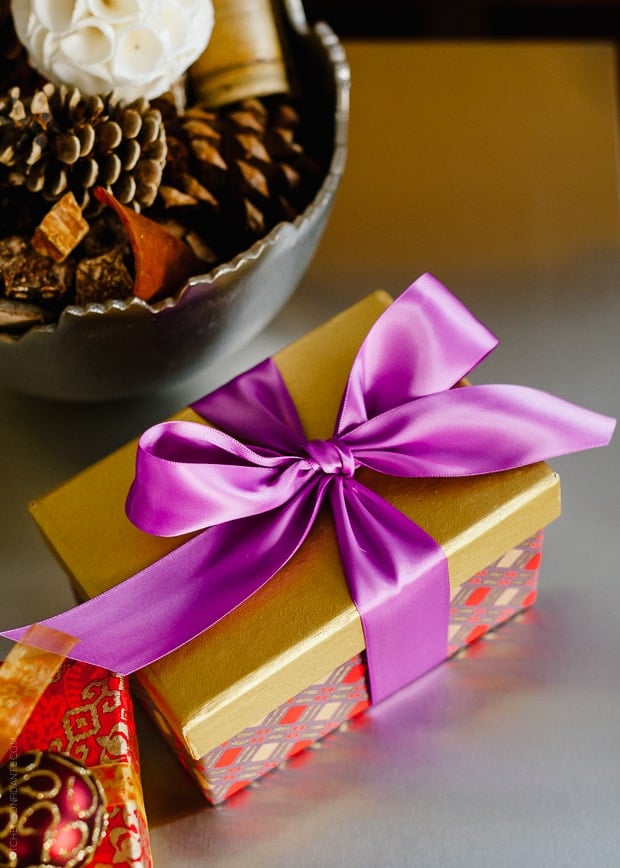 With each passing year, I wistfully notice that my children are getting bigger. Limbs get longer and shoe sizes become larger…and as they grow, our house seems to shrink in size. What was the perfect sized home when they were babies now feels cramped as they (and their belongings) take up more and more space. Storage is at a premium, and the one good thing about that is it forces us to purge deliberately and often.
Now when the holidays come around, our little storage issue presents another challenge: where do we hide those gifts? We are a no-presents-under-the-tree-until-Christmas-morning family, which means that all presents must be hidden until the big day. Big presents and small, I have to be pretty creative with my hiding spots!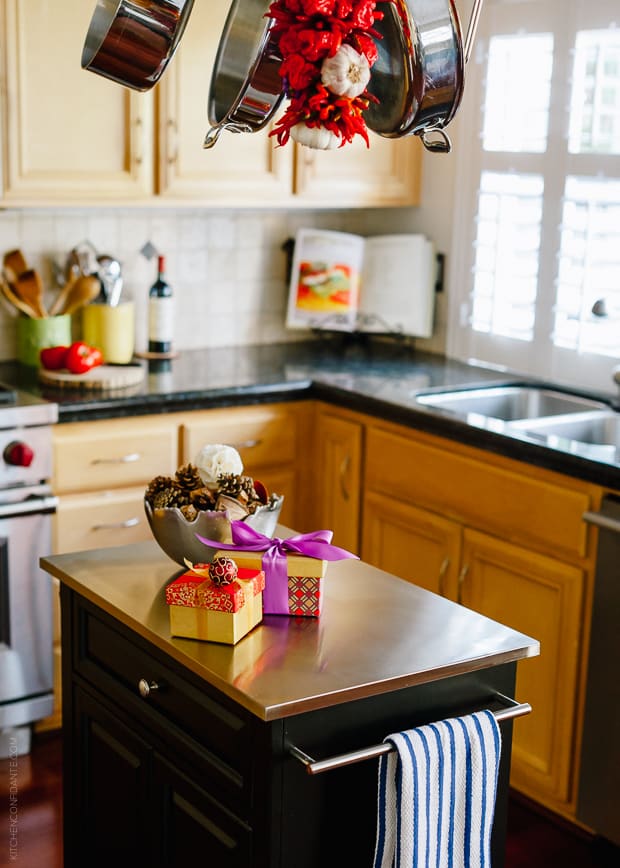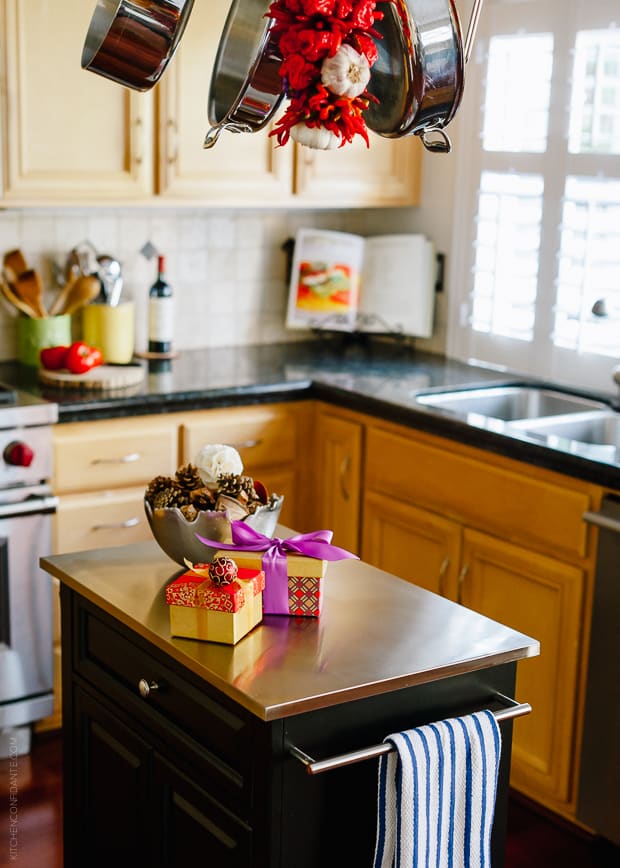 My friends at Wayfair.com recently asked me about my go-to place for hiding holiday gifts from family and friends, and I'm sure it's the same at your house: underwear drawers and the back of the closet. I won't reveal my super secret place (my children do read my blog, after all!), but when Wayfair asked about stylish ways to stash holiday gifts in the kitchen, I thought it would be fun to give it a try!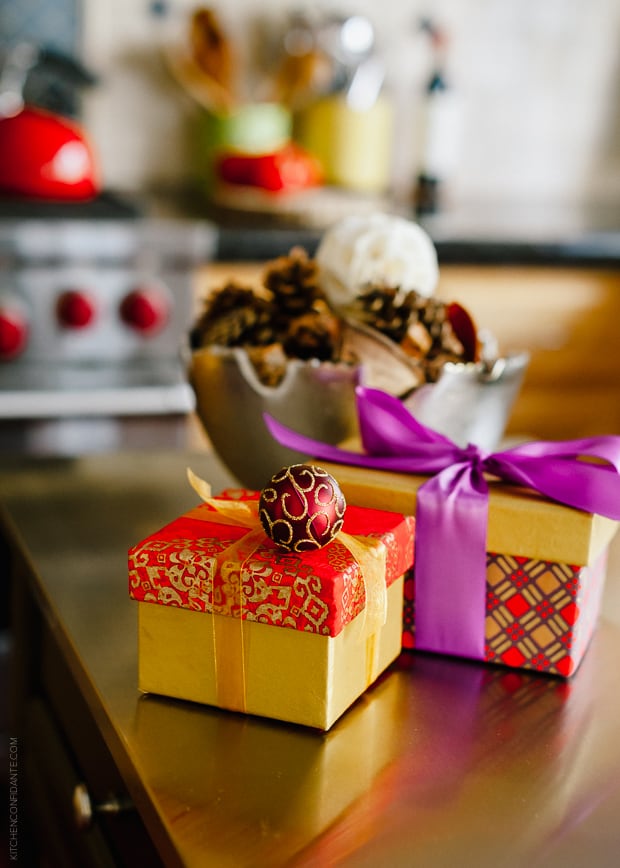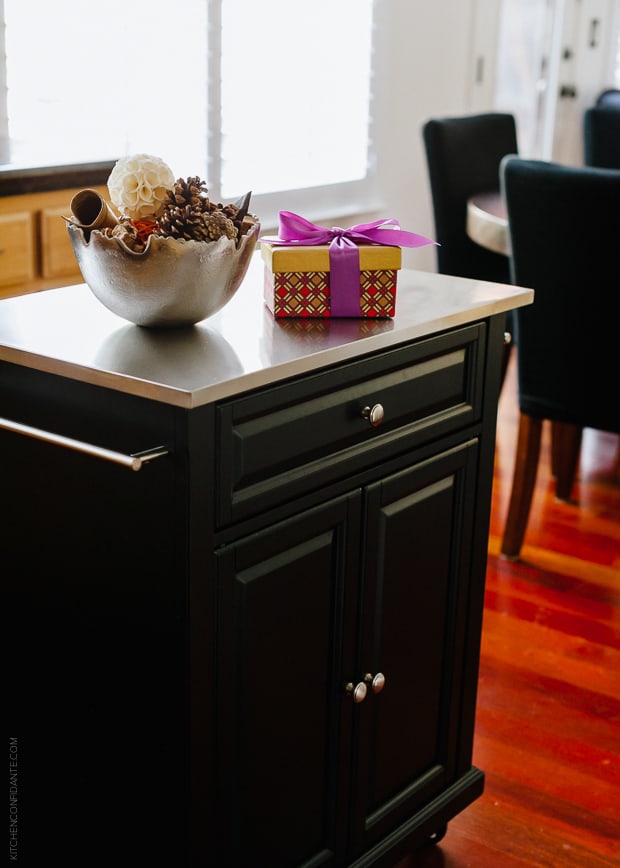 By now you probably know that I have a small kitchen. So finding space is always a challenge, and that is just for the everyday things! I checked out Wayfair's kitchen storage section and found so many awesome (and affordable) options that could work for my little place. I immediately gravitated toward the kitchen carts.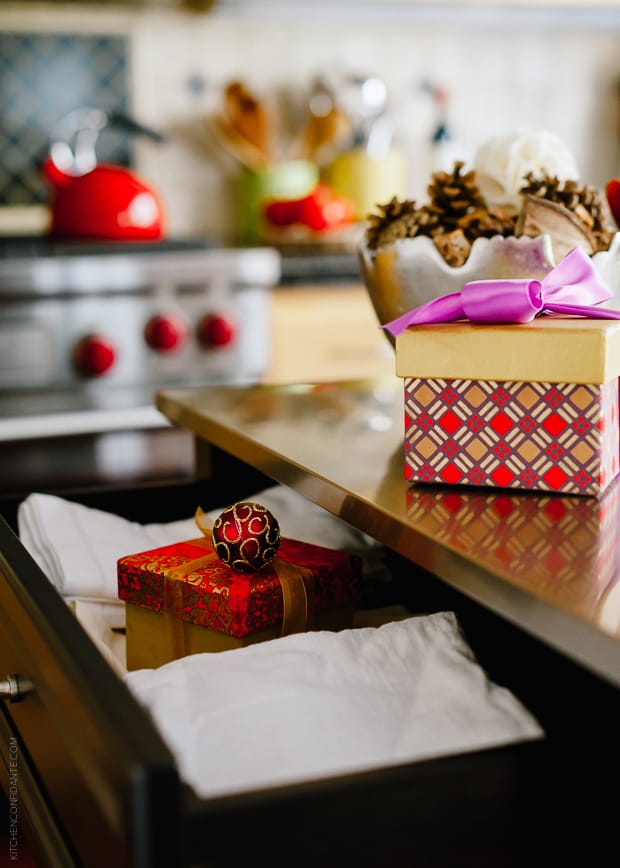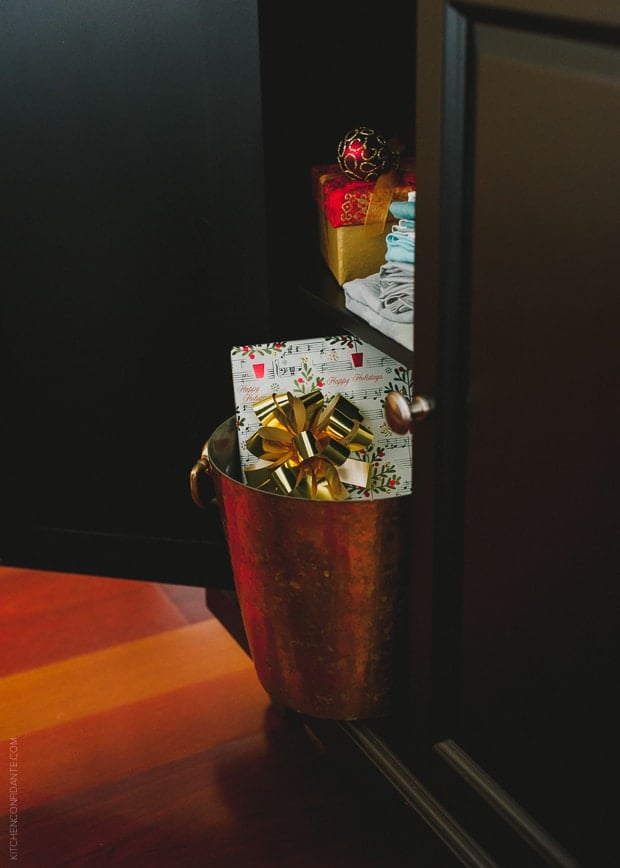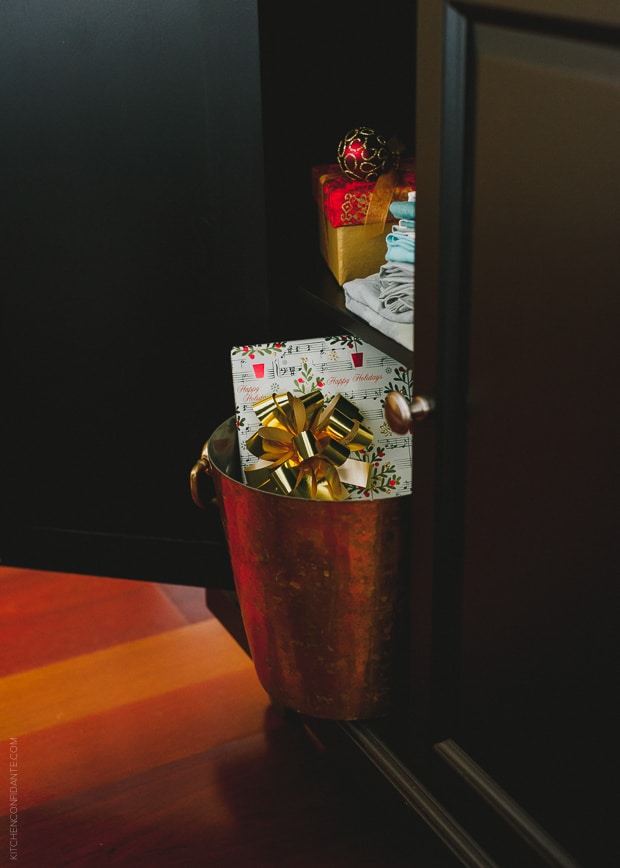 I fell in love with this kitchen cart – I've always thought it would be good to have a mini island underneath my pot rack, as well as an extra surface to slice and dice. But with drawers and cabinets, this cart is the perfect place to hide presents from inquisitive eyes!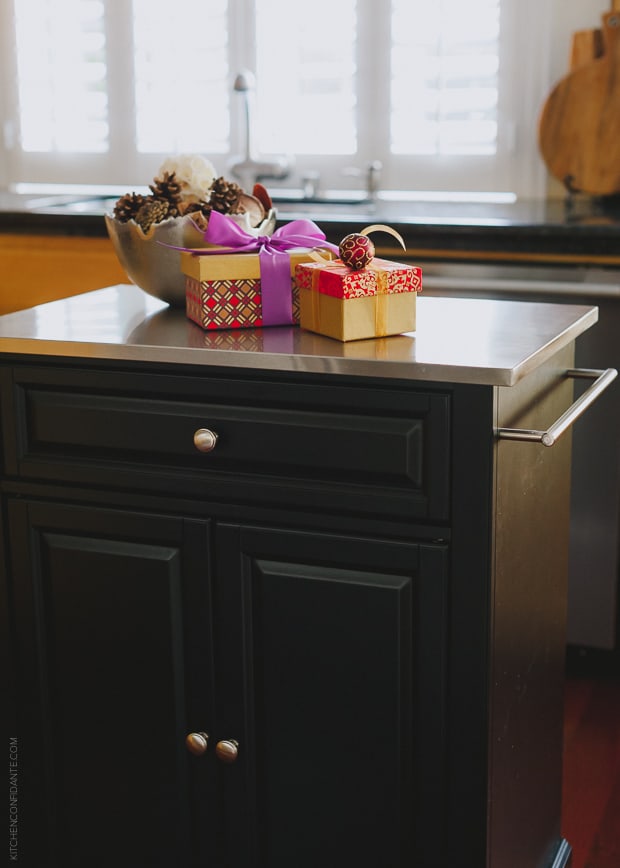 Where do you hide your holiday gifts?? How do you do it stylishly (and sneakily!)? I'd love to know.
Disclosure: Wayfair provided the item of my choice to hide holiday gifts, however no compensation was provided for this post. All opinions are my own.
Be sure to check out Wayfair for fun ways to stash your holiday gifts! There are tufted storage ottomans, hampers, under bed storage products, garage storage cabinets, and more!