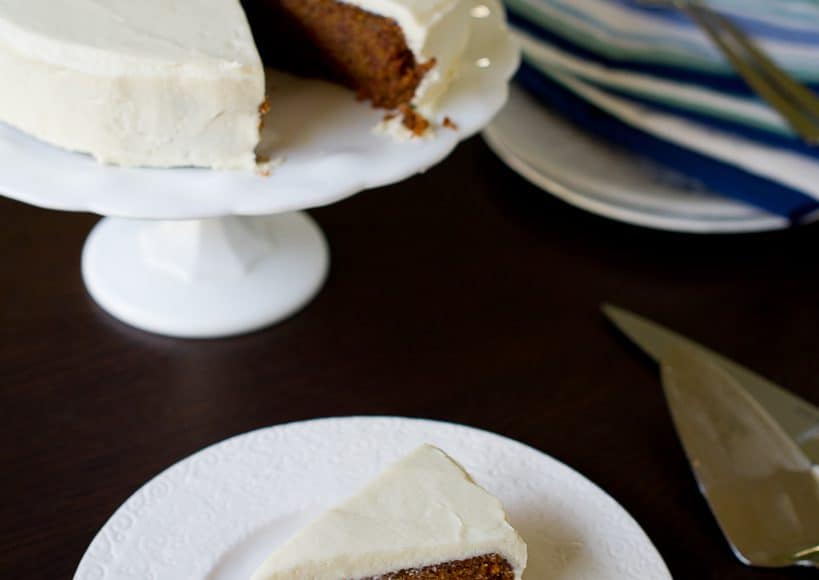 Sweet Potato Cake with Cream Cheese Frosting
Color. My life is dictated by color these days. I feel like ever since I started this blog, I have begun to see colors and light differently. The way the red in a napkin reminds me of cranberries. The brilliant color hidden within a sweet…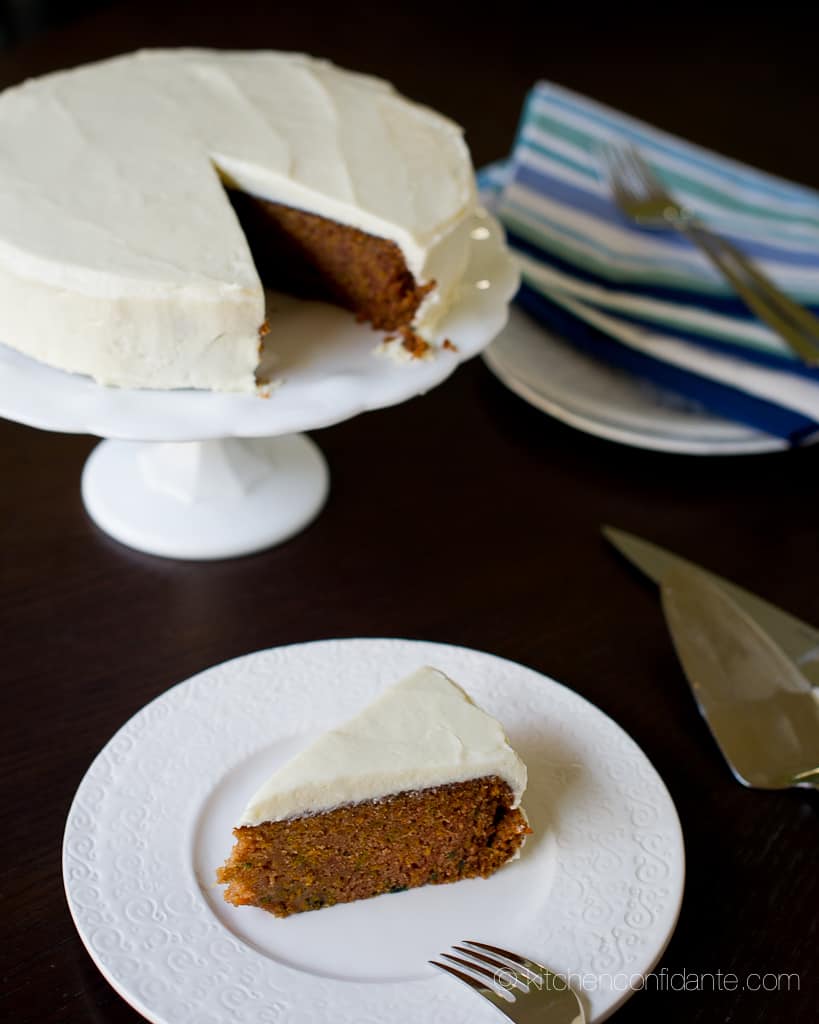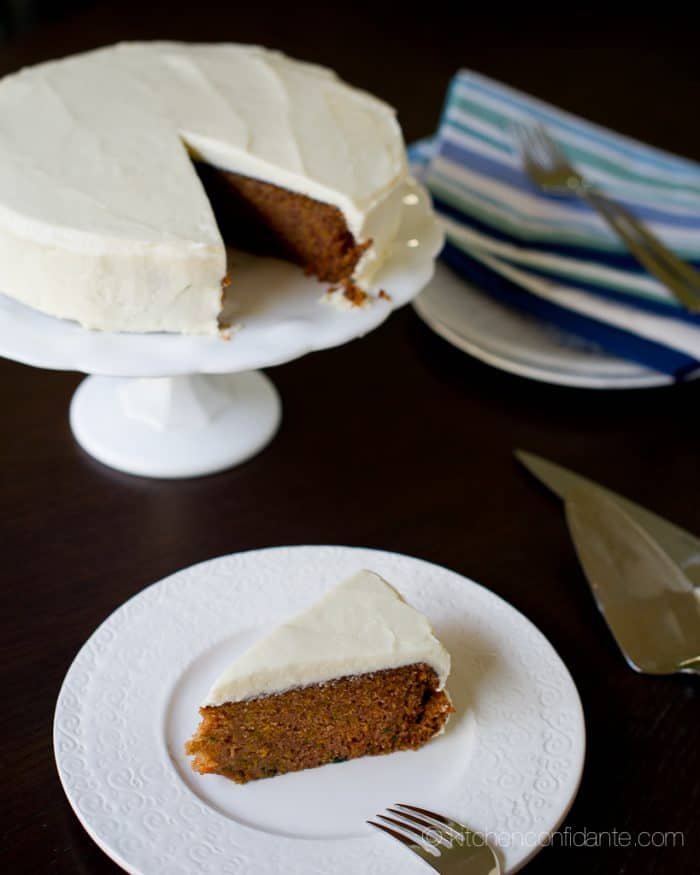 Sweet Potato Cake with Cream Cheese Frosting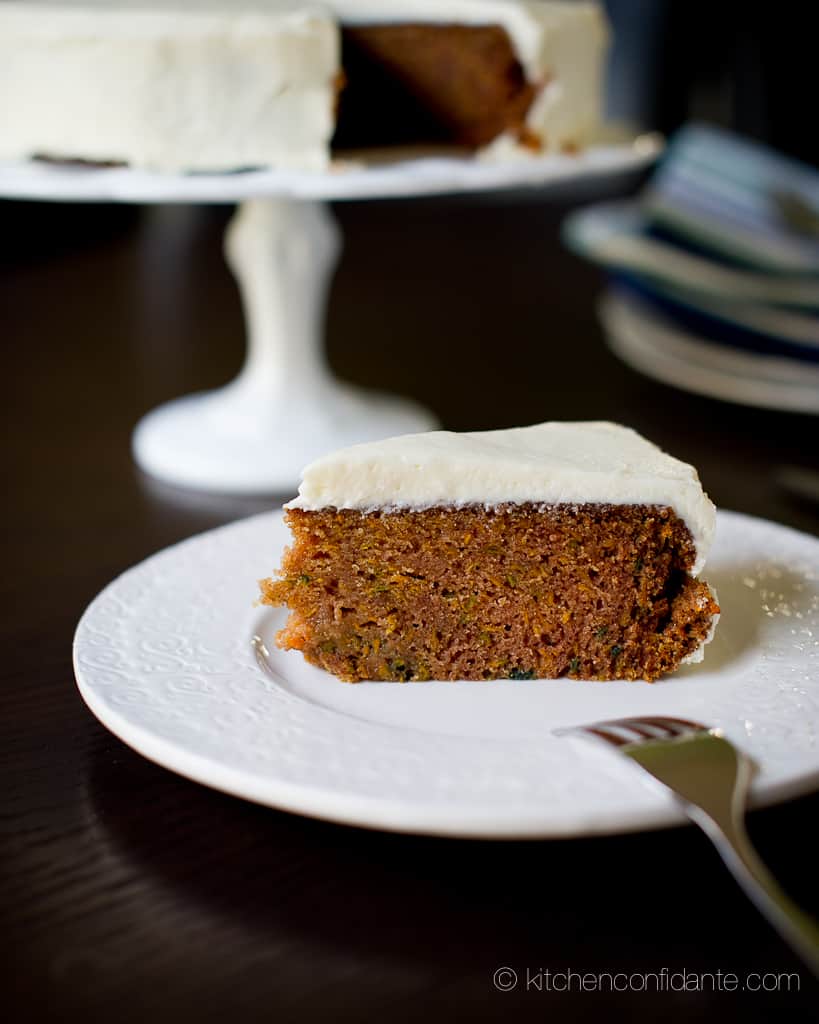 Color. My life is dictated by color these days. I feel like ever since I started this blog, I have begun to see colors and light differently. The way the red in a napkin reminds me of cranberries. The brilliant color hidden within a sweet potato's dull skin. The way the light coming from the window falls on my robe hook. Spending my days sharing here with you has heightened my awareness of life's color palette. And that, I like. Color is beautiful.
But color is something I also dread. I was staring blankly at my calendar the other day. Everything is color-coded, rainbow-hued and full. I like your color-coded calendar, mama. Even my son knows what a color-coded calendar is, and he's five! The month of October barely started and I am already feeling a little tired just looking at what's ahead.
But busy schedules can't keep me out of the kitchen. So if it means that I have to bake a cake that has been haunting me for weeks at ten o'clock at night, then I must.
I was on the phone with my sister the other night and I found myself telling her about this cake I have been wanting to bake. How does a Kamote Cake sound to you? I asked. Kamote is Tagalog for Sweet Potato, and the idea of a Sweet Potato Cake was so exciting to both of us, I had to get started right away. It might have been late at night, but it was the only time I had to bake, and I was feeling inspired.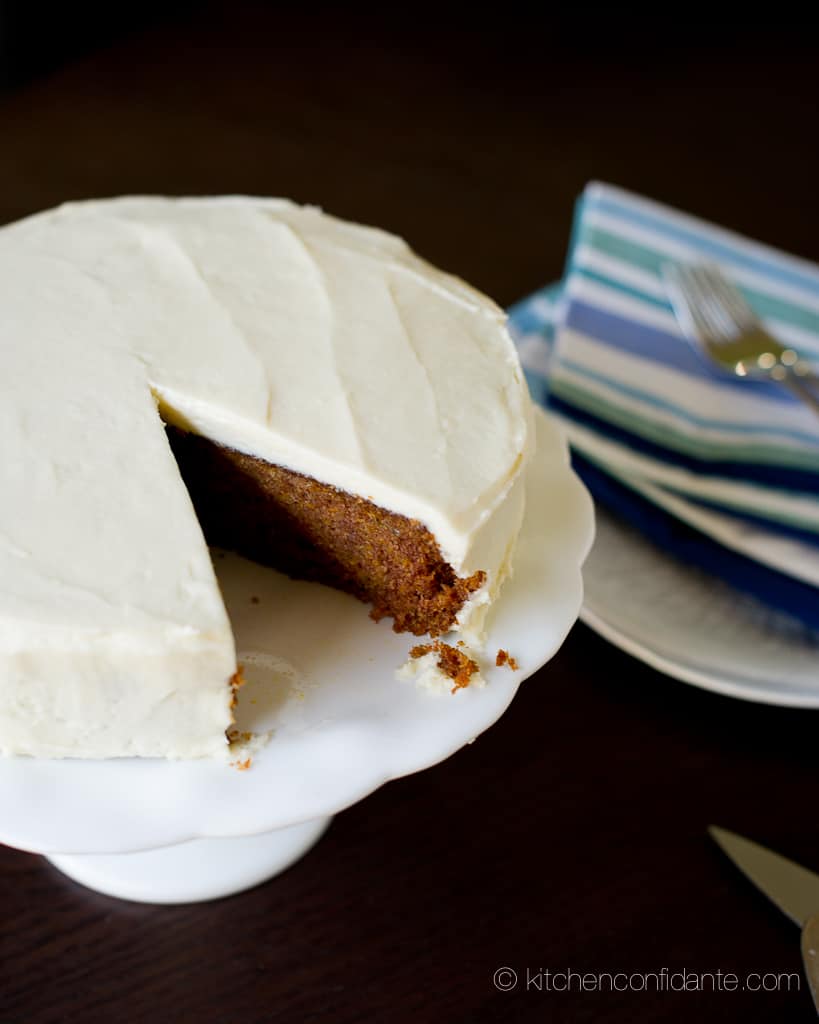 I wish my sister were here to share this cake with me. If you don't know any better, you would think it were a carrot cake. Moist and dense, fragrant from cinnamon and balanced by a light cream cheese frosting, Sweet Potato Cake is nostalgic and new at the same time.
As I set about plating and photographing the cake to share with you, my eyes were pacified by the subdued colors on the table. The vibrant orange sweet potato had calmed to a warmer shade of copper, with flecks of green. These colors are ones I would happily stare at all day.
Sweet Potato Cake with Cream Cheese Frosting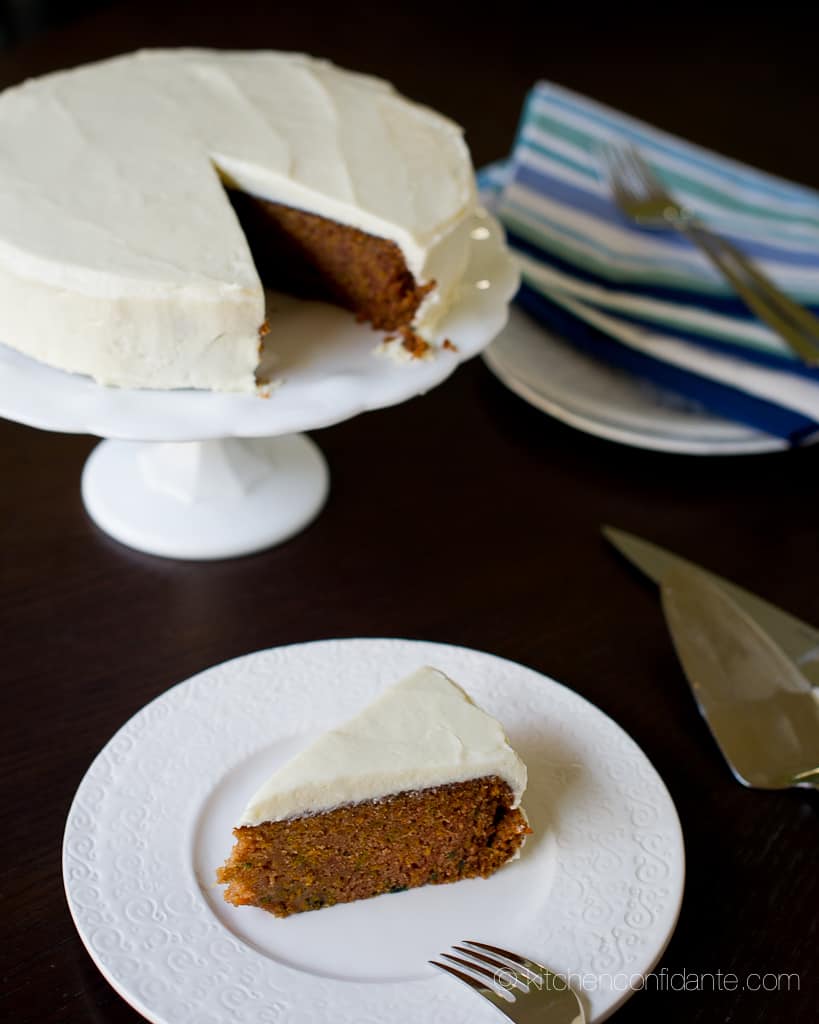 Print Recipe
Ingredients
For the cake:
2 cups sugar
2 cups all purpose flour
2 teaspoons baking soda
2 teaspoons cinnamon
1/2 teaspoon salt
4 large eggs
1 1/4 cups canola oil
3 cups grated sweet potato (about two sweet potatoes)
For the frosting:
1/2 cup butter, softened
8 oz reduced fat cream cheese, softened
2 cups powdered sugar
1 teaspoon vanilla
Instructions
Preheat the oven 350°F. Prepare your baking pan by coating with cooking spray or butter. If using a round springform pan, use parchment paper on the sides of the pan, if desired.
In a medium bowl, whisk together the sugar, flour, baking soda, cinnamon and salt. In a large mixing bowl, beat the eggs until light and frothy. Beat in the oil. Add the flour mixture in two additions, until just incorporated, scraping down the sides of the bowl. Stir in the sweet potato.
Pour the batter into the pan and place in the oven. Bake for 30 minutes, then check. If using a 13×9 pan, bake up to 45-50 minutes total time, or until the cake is springy and a toothpick comes clean. If using a springform pan, lower the temperature to 325°F and bake up to 45-50 minutes total time, or until a toothpick comes clean.
When the cake is baked, remove from oven. Let it sit cool completely. If using a springform pan,remove sides and trip the top of the cake with a serrated knife for a flat surface. Invert onto your wire rack or serving plate. Remove bottom of springform pan if using. Wrap the cake well and refrigerate until ready to frost. This can be done a day or two in advance.
Make the frosting by whipping together the butter and cream cheese. Add the vanilla. Slowly add the powdered sugar and whisk well. Frost the cake and refrigerate.
Remove the cake from the refrigerator about 10-15 minutes prior to serving.