Simple Sundays | The Beauty of Brussels Sprouts
One of my most favorite vegetables has reappeared, welcoming autumn in a most beautiful way. Brussels sprouts. Don't groan. If you don't share my love for these adorable buds, you must concede, they are quite pretty, especially when you can find them still on the…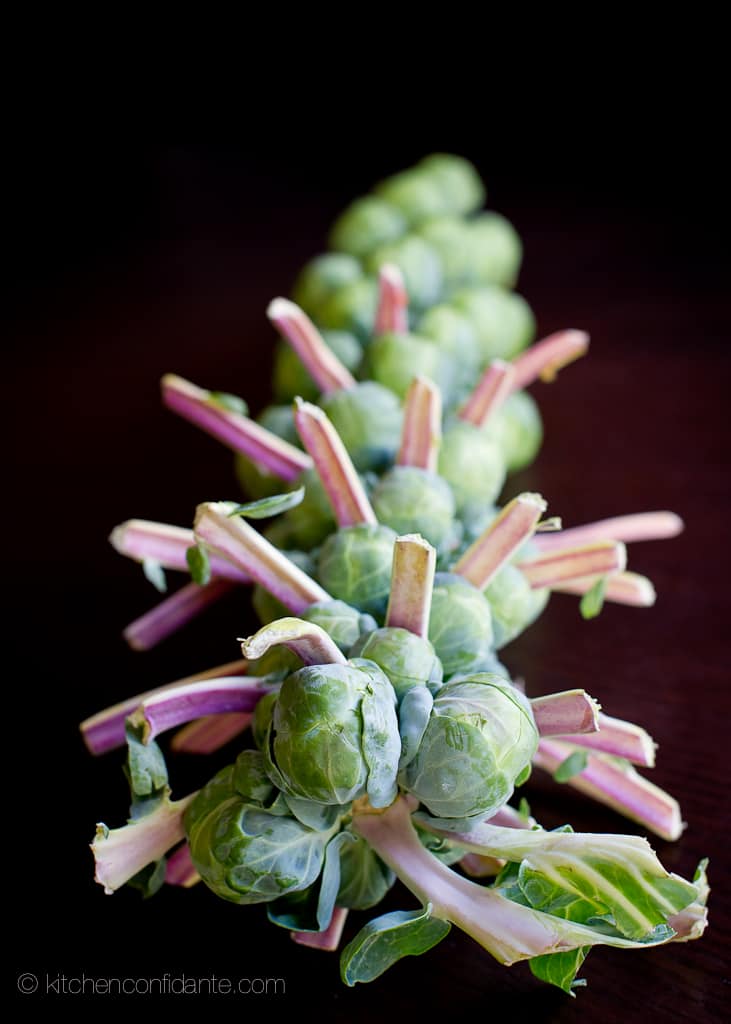 Simple Sundays | The Beauty of Brussels Sprouts
One of my most favorite vegetables has reappeared, welcoming autumn in a most beautiful way. Brussels sprouts.
Don't groan. If you don't share my love for these adorable buds, you must concede, they are quite pretty, especially when you can find them still on the stalk. Just look up close, and see the gorgeous colors.


I would love if I could convince the Brussels sprouts haters in the world to give it another chance. If your taste buds have been tainted by tasteless, mushy, bitter sprouts in the past, I can understand, really, I do. But I know if you try again, you might change your mind. For me, the pivotal moment was when I tried Brussels Sprouts with Pancetta. It was one of the first recipes I posted on this site (as my photography will attest, don't laugh, please), and one my family continues to enjoy.
In keeping with my love for Brussels sprouts and bacon, I have for you today a Brussels Sprouts, Pancetta and Caramelized Red Onion Crostini. Salty, sweet and tangy, I am happy enough eating it without the bread as a side dish, but if you are entertaining, it's a unique appetizer that will definitely turn heads. It may even convert you.
More Brussels Sprouts Inspiration
Brussels Sprouts with Pancetta – Kitchen Confidante
Crispy Fried Brussels Sprouts with Honey and Sriracha – food52
Shaved Brussels Sprouts with Parmesan and Truffle Oil Crostini – Authentic Suburban Gourmet
Shredded Brussels Sprouts with Lemon, Walnuts and Shaved Parmesan – Lemons and Lavender
Brussels Sprouts, Pancetta and Caramelized Red Onion Crostini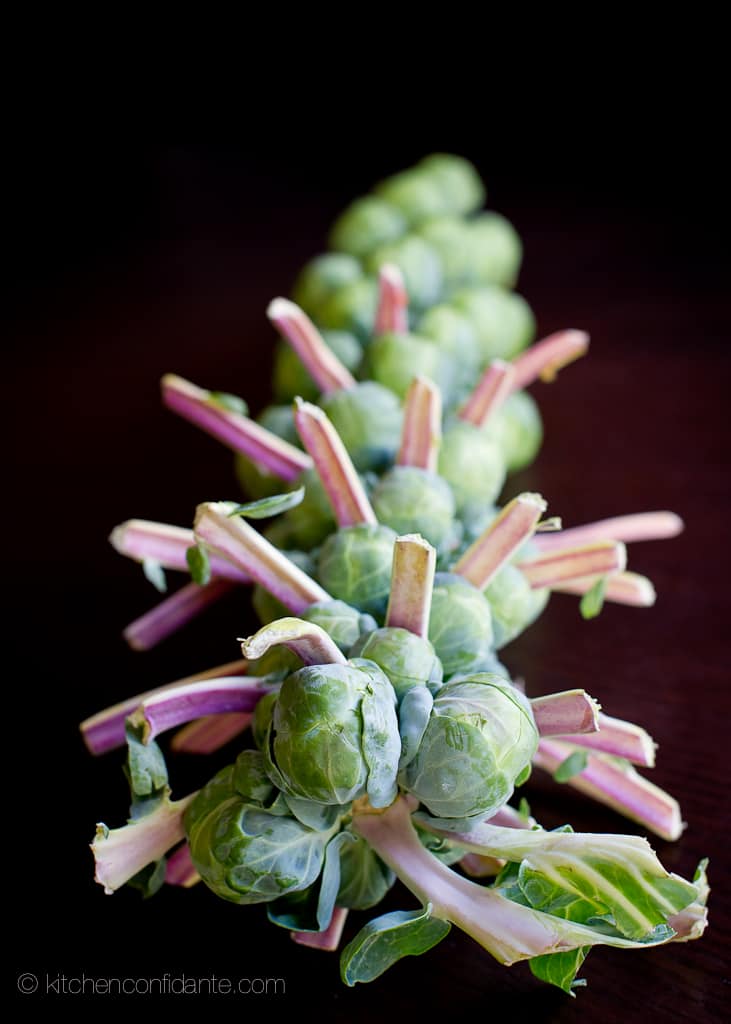 Print Recipe
Ingredients
2-3 tablespoons olive oil, divided
1 tablespoon butter
1 red onion, thinly sliced
1 teaspoon brown sugar
2 oz pancetta, minced
2-3 garlic cloves, minced
3-4 cups shredded Brussels sprouts
2 tablespoons balsamic vinegar, divided
kosher salt
freshly ground black pepper
crumbled goat cheese
baguette, sliced
Instructions
Preheat the broiler. Brush the baguette slices with olive oil and toast in the broiler on both sides until golden, about 3-5 minutes per side.
In a heavy pan over medium-low heat, melt the butter in 1 1/2 tablespoons olive oil. Add the red onion, season with salt and pepper, and stir. Cook for 5 minutes, then add sugar. Let it cook until the onions are tender. Add 1 tablespoon of balsamic vinegar and remove from heat.
Meanwhile, in a separate pan, heat the remaining olive oil and brown the pancetta until crispy. Add the garlic and cook for 1 minute. Add the Brussels sprouts and season with salt and pepper. Cover. Stir periodically. When the Brussels sprouts are a vibrant green and tender, stir in the remaining tablespoon of balsamic vinegar. Remove from heat.
Combine the red onions with the Brussels sprouts. Assemble the crostini by topping each baguette slice with the Brussels sprouts and sprinkle crumbled goat cheese. If you wish, melt the cheese in the broiler. Serve immediately.