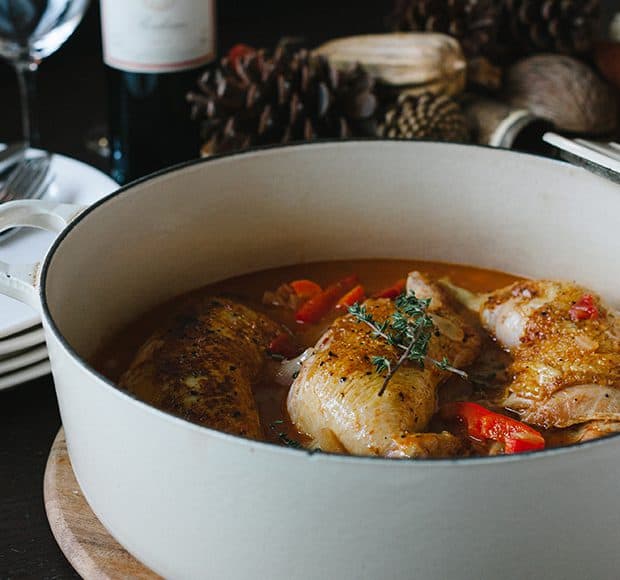 Tomato Pepper Chicken Stew
We have a small Advent calendar on the shelf, just a little one that we brought back for the children from our little trip to Seattle. It's a cute little way to count down, nothing fancy. I've tried other ones, where we would have an…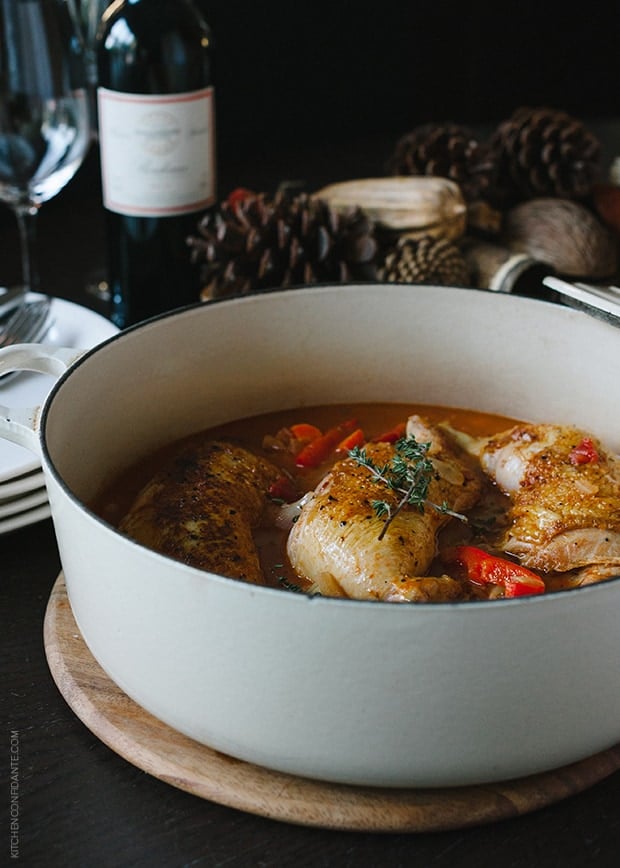 Tomato Pepper Chicken Stew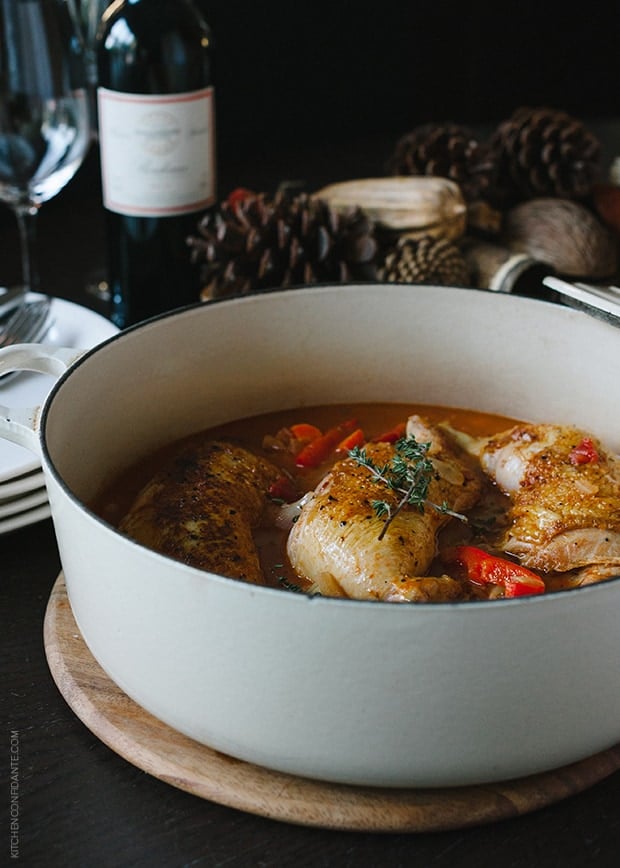 We have a small Advent calendar on the shelf, just a little one that we brought back for the children from our little trip to Seattle. It's a cute little way to count down, nothing fancy. I've tried other ones, where we would have an activity for each day. But the sad truth is that the children were maybe a little too young at the time to appreciate it, and sometimes we just ran out of time at the end of the day to get to the day's special treat.
As much as that makes this simple countdown a little boring, it is just right for us. It's what we can fit in.
Dinner can often feel like that: what can I fit in? Hours in the day fly by (especially those hours between 2 and 5, am I right?), and dinner preparation is often a matter of fitting something in. Perhaps that is what I love best about braises. You can start them earlier in the day, even the day before, and come dinner hour, there is no mad scramble to figure out something brilliant. It's already done.
Today, I am sharing the last recipe in a series of four that I developed for Muir Glen Organic. This Tomato Pepper Chicken Stew is my antidote to a busy winter day, and especially perfect when it is blustery outside. Let it bubble away on the stove, or in the slow cooker, whichever makes your life easier. And the best part? It tastes even better then following day, so whether you get a head start or are eating leftovers, it's a winner.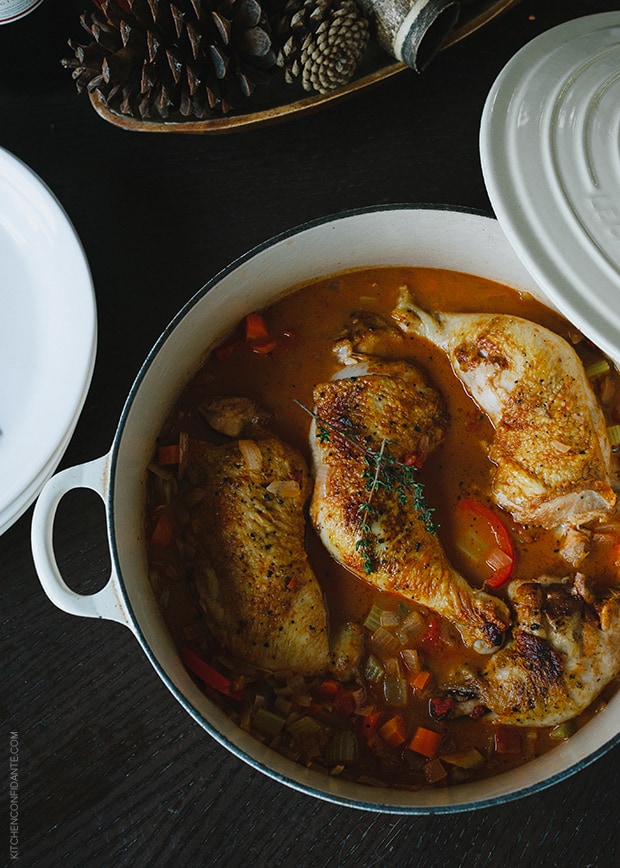 Please join me and find the recipe for Tomato Pepper Chicken Stew on MuirGlen.com.
Disclosure: This was a sponsored post by Muir Glen Organic, and the last in a series of 4 holiday recipes inspired by global flavors. Compensation provided by Muir Glen Organic.
Sponsored posts such as these help support the work behind the scenes on Kitchen Confidante. Thank you so much for your visits and making my blog part of your day.