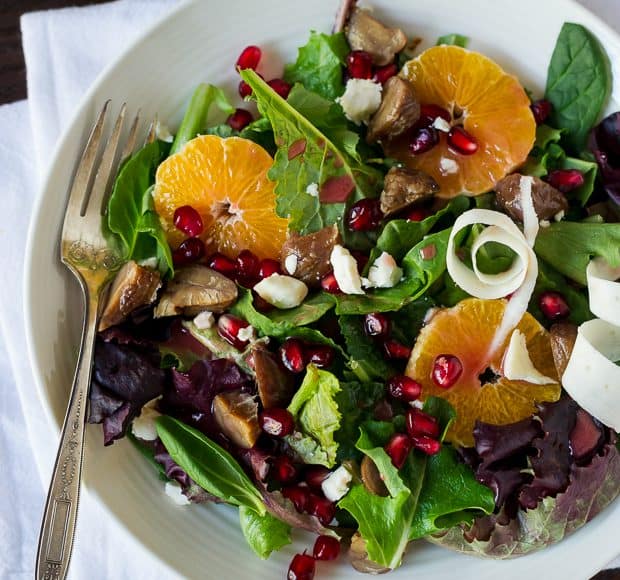 Chestnut Salad with Pomegranate Dressing
We used to link arms, my best friends and I, and we would occupy the width of the sidewalk with not a care in the world, the frigid air hitting our cheeks and entering our lungs as we would sing, "city sidewalks…busy sidewalks…dressed in holiday…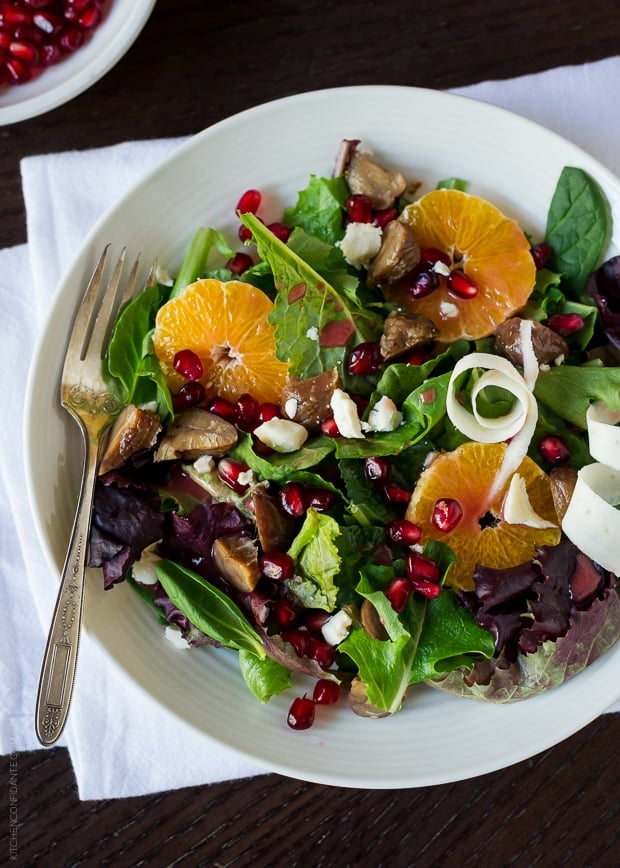 Chestnut Salad with Pomegranate Dressing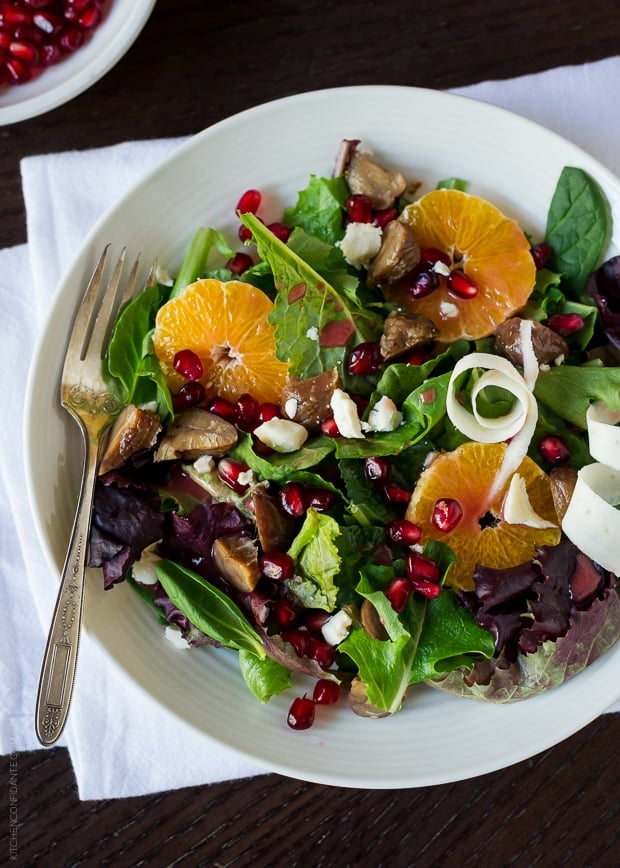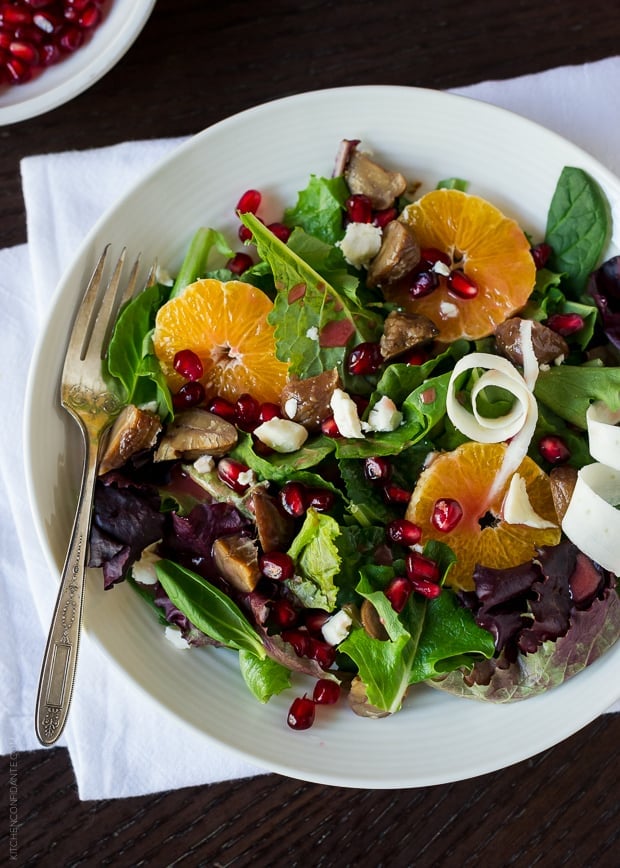 We used to link arms, my best friends and I, and we would occupy the width of the sidewalk with not a care in the world, the frigid air hitting our cheeks and entering our lungs as we would sing, "city sidewalks…busy sidewalks…dressed in holiday style!" The silver bells of the carriage horses trotting around Central Park would ring, their precious cargo of tourists and lovers in tow. There would be shopping and perhaps a visit to the museum, or a skate in the park. We would battle through the crowds, under the sparkling lights, and Christmas was, in a word, magical.
It's been years since I've had a New York Christmas, but of course, it's those memories that I still hold dear. A California Christmas is a different adventure altogether, but I think it is safe to say that the holiday traditions you grow up with are the ones that will always be the truest. At least in our minds.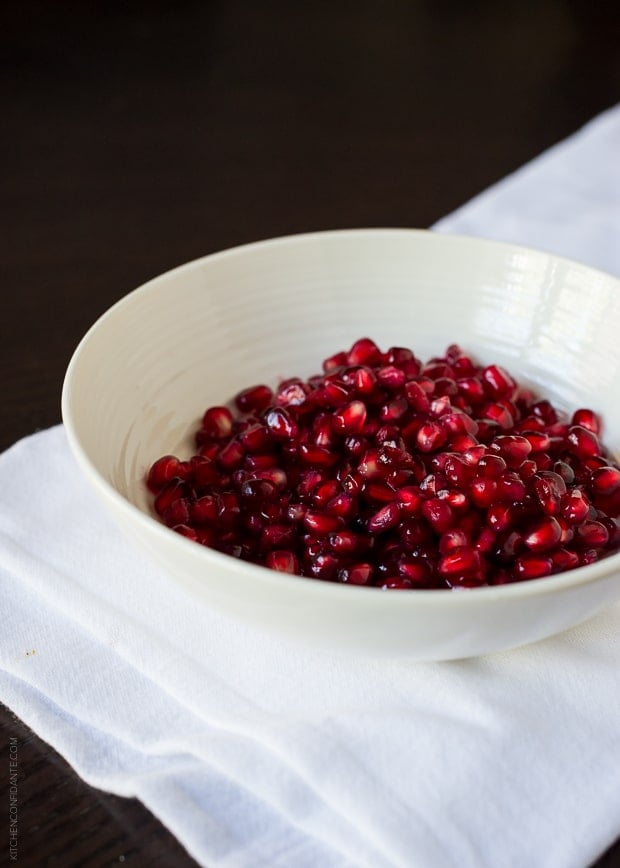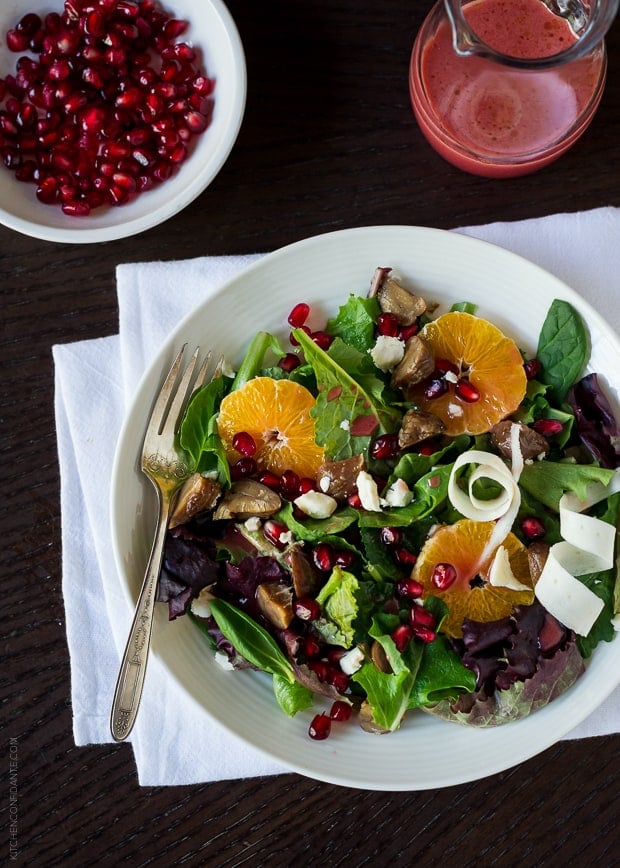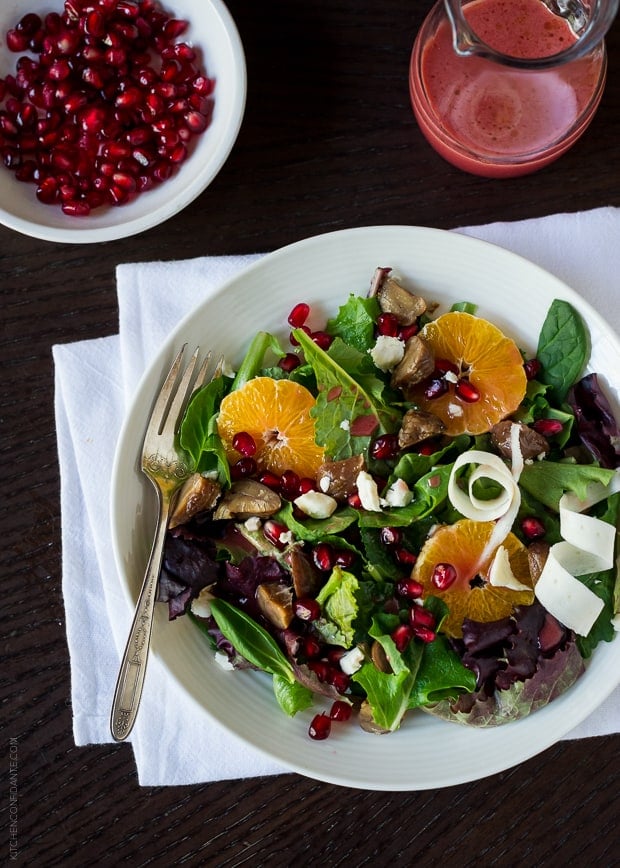 The chestnuts may be what I miss the most. The aroma of them on every street corner, mingling with the steam from the cars on the street, and the sounds of the city. When I do see them at the market, I buy them, and I try to convince my children that they're the most delicious part of the holidays. I just don't think they will believe me until they buy a paper sack of their own, the warmth of the chestnuts slowly penetrating their gloved hands, heating their fingertips.
I really do need to take them back for Christmas one day.
Until then, the chestnuts I buy are all mine. I introduced them to a fruit I have grown to love in my new home: pomegranates. California meets New York in this wintery Chestnut Salad with Pomegranate Dressing. My Christmases on a plate.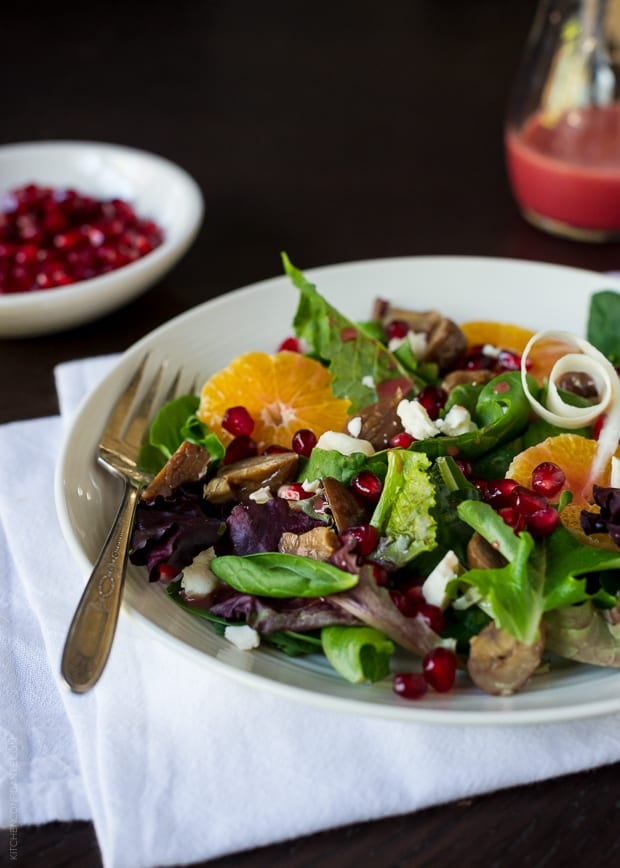 Please join me and find the recipe for Chestnut Salad with Pomegranate Dressing on Wayfair.com.