Simple Sundays | Apple Pecan Loaf Cake
The days leading up to the holidays are so frenzied with activity, and this year was no different. Each year I say to myself that I will get a head start with my shopping and card writing, knowing that the days leading up to Christmas…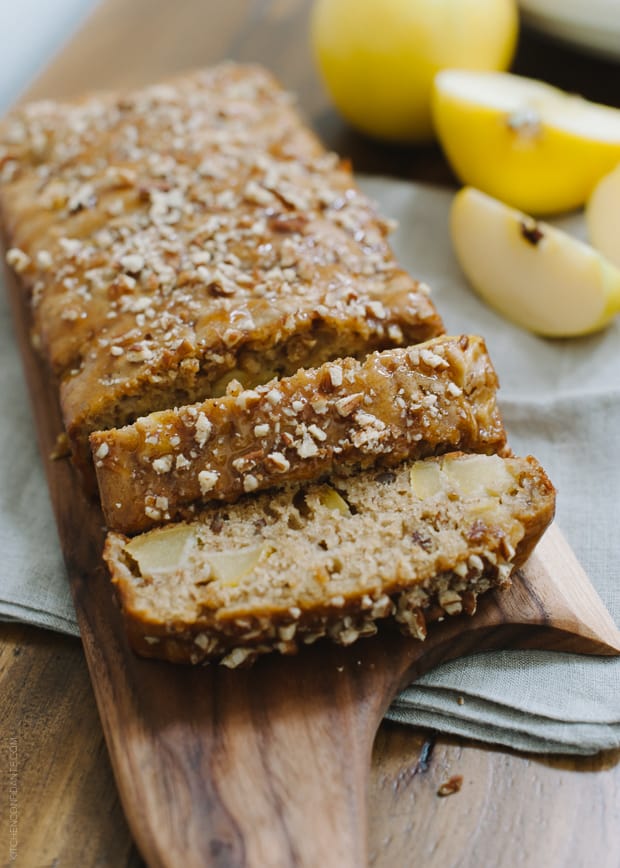 Simple Sundays | Apple Pecan Loaf Cake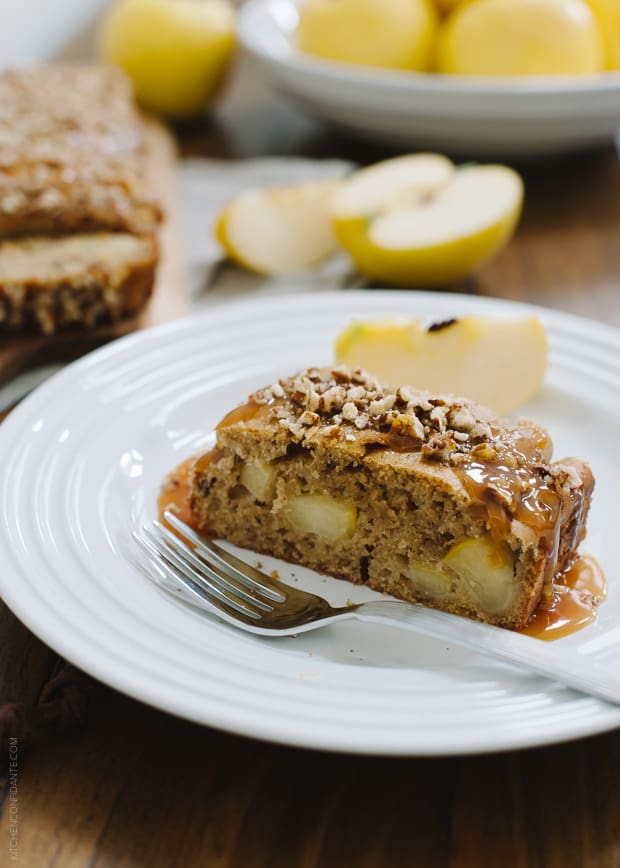 The days leading up to the holidays are so frenzied with activity, and this year was no different. Each year I say to myself that I will get a head start with my shopping and card writing, knowing that the days leading up to Christmas often becomes flooded with last minute work and gift wrapping. And yet again, this year I failed at my promise. So here we are, another Christmas season, and I am publicly vowing that next year, I will tackle all my Christmas elf activity early. Scout's promise.
(Please remind me next year. Okay? Thanks.)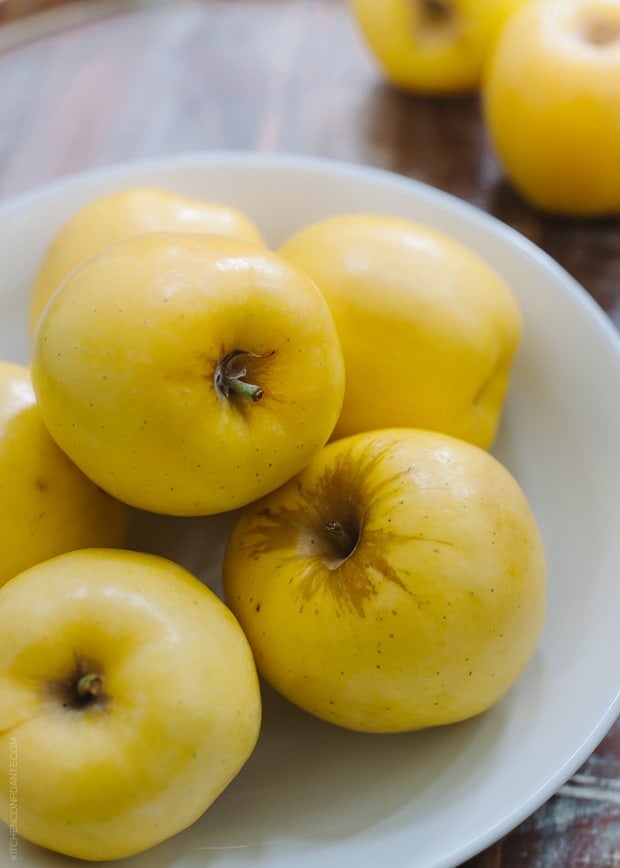 But that is all behind us now. By now, I hope that you have hugged your families and have recycled all the wrapping paper. I hope that you are enjoying some time off of work and staying cozy by the fire with your new, warm sweater. I hope the kids are playing with their toys and that you are having some time to make those recipes you've been dying to try.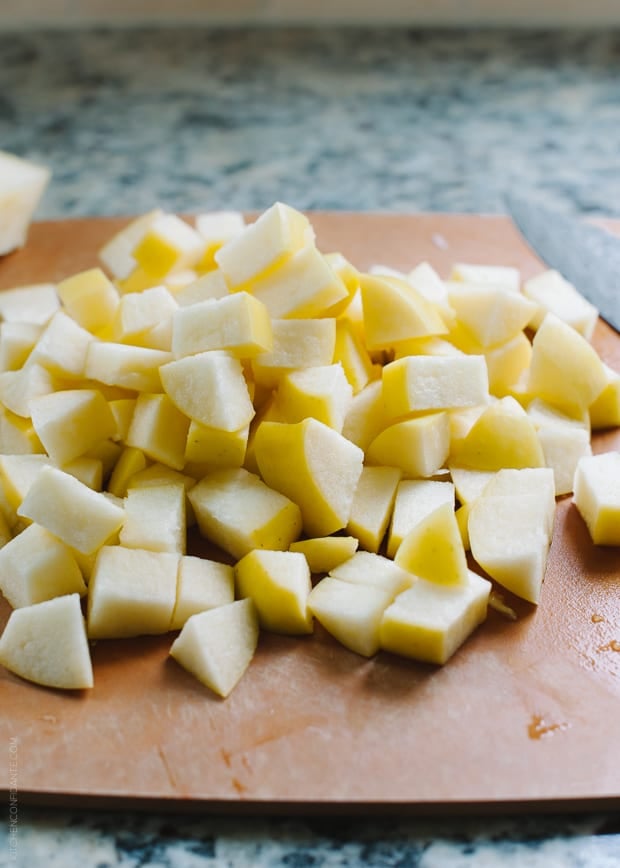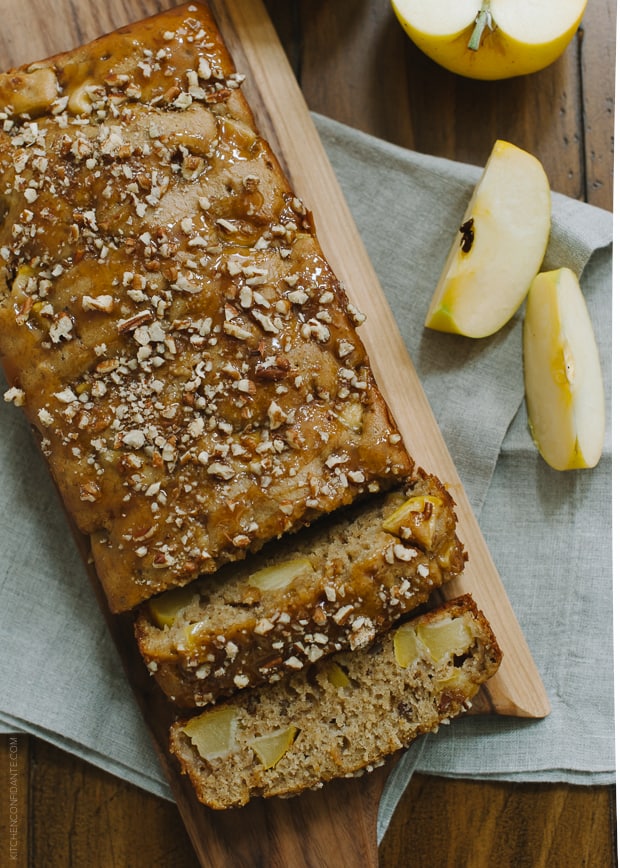 I have this Apple Pecan Loaf Cake for you to try while you're in the kitchen. They're studded with lovely Opal Apples – have you ever tried these golden beauties? A package of Opal apples were one of the happiest deliveries I had leading up to Christmas, and I just wanted to string them up and hang them on the tree! They're unlike any other apple I've had before – sweet and crisp, juicy and bright – it's like all the apples I love combined in one. The texture reminded me of an Asian pear, with a flavor like Golden Delicious and Honeycrisp in one.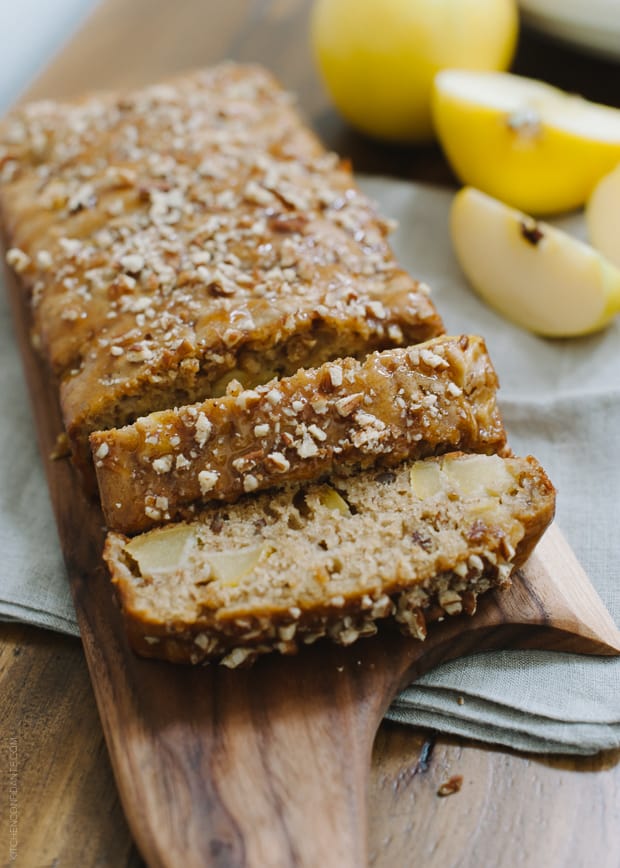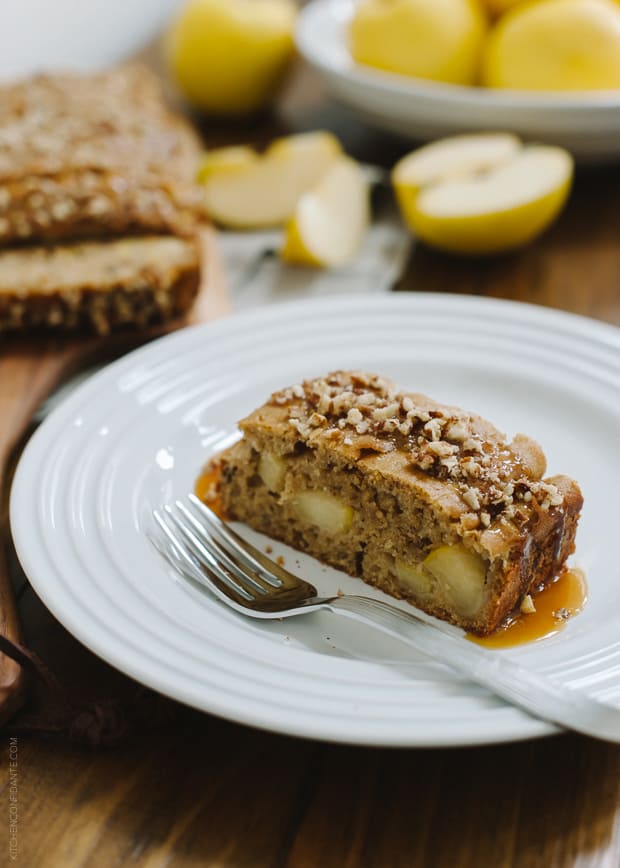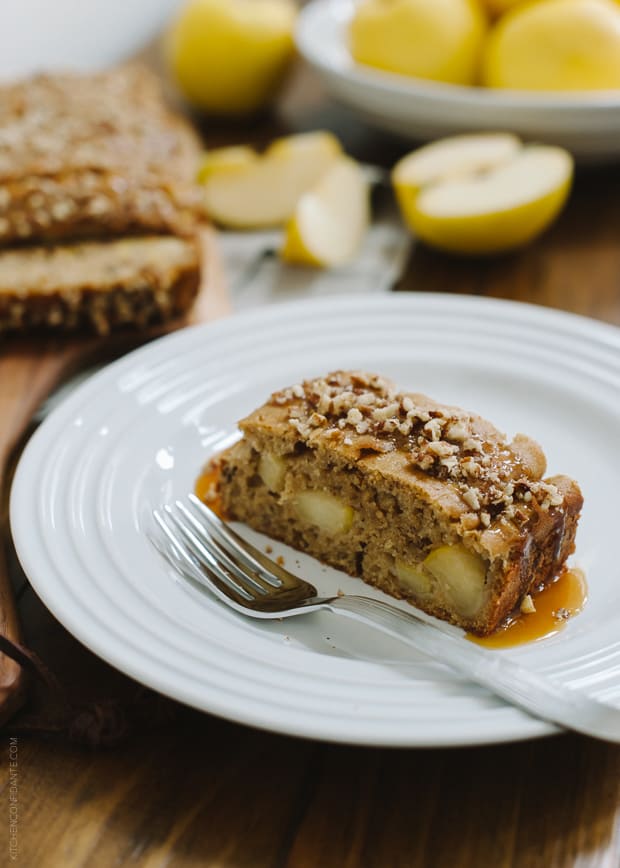 Opal apples, it turns out resists oxidation, so even as I sliced them, they did not turn brown in an instant, which, let's be honest, makes them even more appetizing. But beyond that, I personally love that they a portion of their Opal apple proceeds benefits select non-profits for their Youth Makes a Difference Initiative grants. And at this time of year, especially, those are business practices that matter to me. If you find Opal apples in your market – they are available from November to March only – I hope you try them. I really know you will love them so much.


The apples baked beautifully and thick slices of Apple Pecan Loaf Cake has been wonderful for snacks and breakfasts. My family is working on a Christmas puzzle as I type, our new tradition, and they are eating the last of the cake. I guess it's time to make more.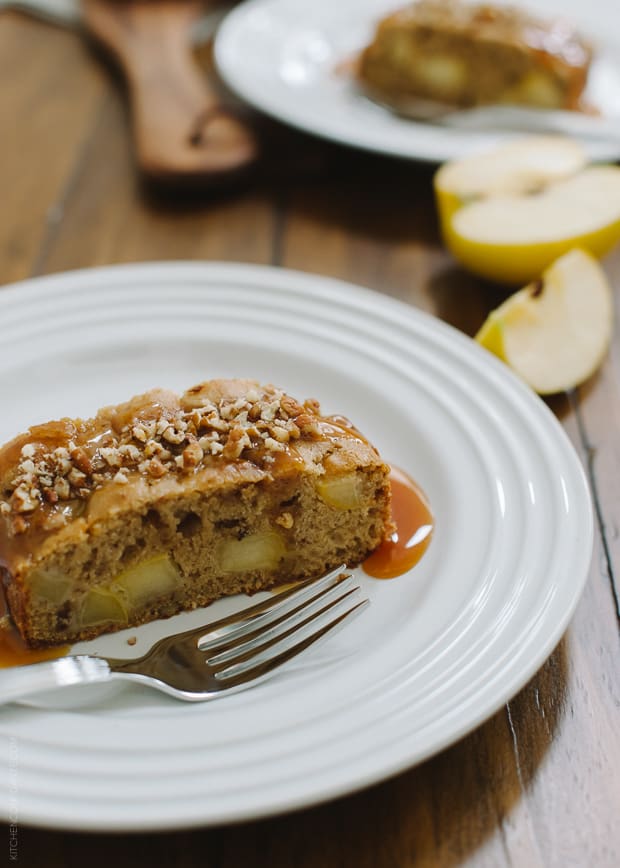 Disclosure: This post was brought to you by Opal Apples. Sponsored posts such as these help behind the scenes at Kitchen Confidante. Thank you so much for supporting brands that matter to me and for making my blog part of your day!
Thick slices of this cake rewards you with bites of tender apple, crunchy pecans and cake that is soaked with gooey caramel. Whether you enjoy it with your morning coffee or afternoon tea is up to you.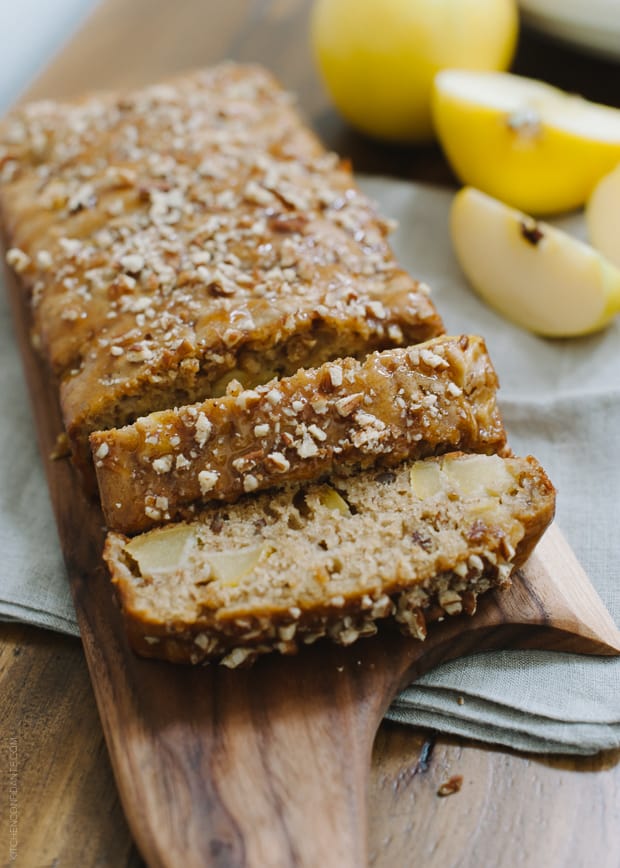 Print Recipe
Ingredients
2 cups flour
1 teaspoon baking soda
1/2 teaspoon salt
1/4 teaspoon cinnamon
1/2 cup unsalted butter
1 cup brown sugar
1 teaspoon vanilla
1 egg
1 cup buttermilk
2 apples, diced, about 2 cups (Opal Apples were beautiful in this)
1/2 cup pecans, crushed, divided
caramel sauce
Instructions
Preheat oven to 350 degrees. Prepare 2 loaf pans (I used 1.5 lb pans measuring 10x5x3 inches) by lightly coating with baking spray (or butter), and lining with parchment paper.
In a medium bowl, whisk together flour, baking soda, salt and cinnamon, and set aside. In the bowl of an electric mixer, cream butter and sugar together. Add vanilla and egg, mix well, scraping down the sides of the bowl with a spatula. Add the buttermilk and flour mixture in batches, alternating. Stir in the apples and 1/4 cup of pecans.
Divide the batter into two loaf pans. Bake for about 30 minutes, or until golden, and a toothpick inserted comes out clean. Let it cool in the pans for about 5 minutes, then gently transfer to a wire rack to cool. While the loaves are still warm, spoon some caramel sauce over the tops and sprinkle with pecans. Serve warm or at room temperature.