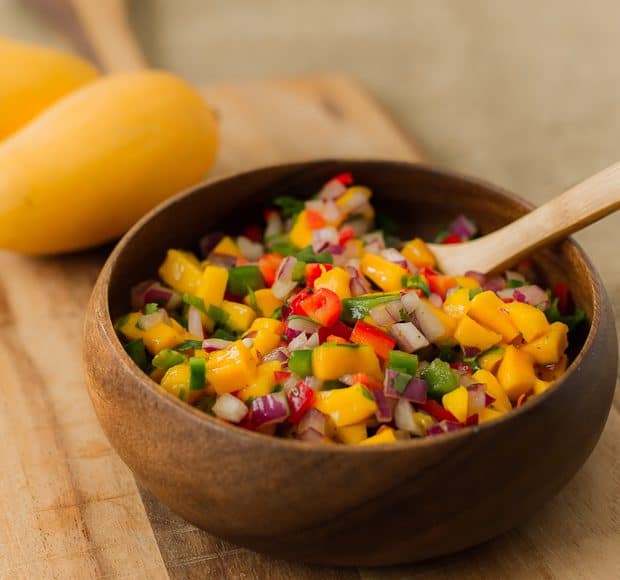 Simple Sundays | Mango Pepper Salsa
There was one aspect of California life that somewhat intrigued me when I first moved out west over a decade ago. As a newcomer, I noticed how the beauty of spring was also dreaded by many, for one simple sneezy reason: allergies. I was an…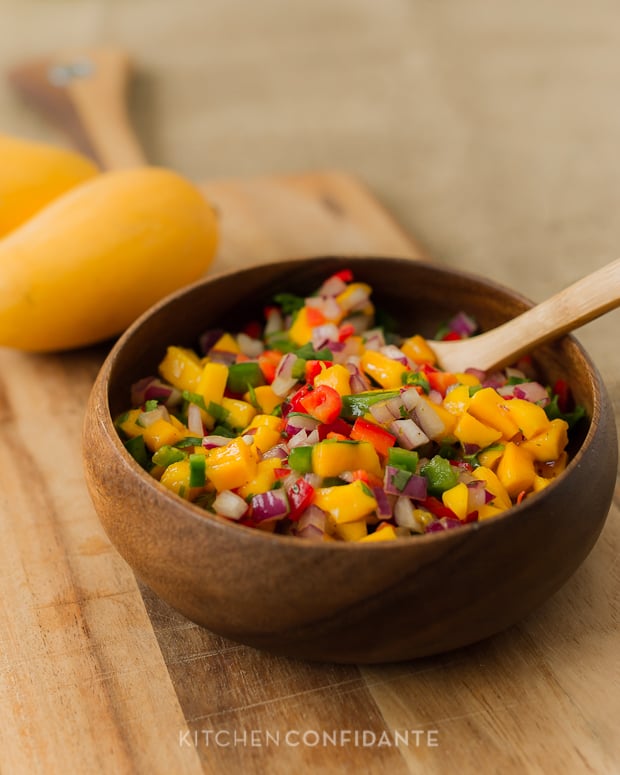 Simple Sundays | Mango Pepper Salsa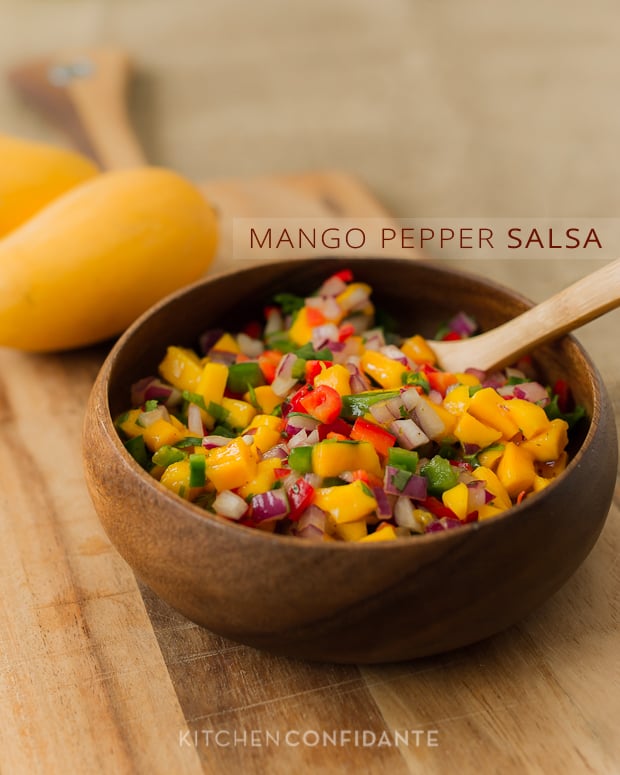 There was one aspect of California life that somewhat intrigued me when I first moved out west over a decade ago. As a newcomer, I noticed how the beauty of spring was also dreaded by many, for one simple sneezy reason: allergies. I was an outsider looking in, and felt pity for sufferers, as I have never had allergies in my life. Over time, I learned that certain trees and native grasses could trigger reactions, that strong winds could carry, along with its cooling comfort, dreaded pollen. The same wildflowers I found alluring were despised by some. And I also learned that seasonal allergies were something you could develop, over time.
Bless you. Bless you. My husband must have blessed me over a dozen times in a two minute period. Between the both of us, you would think that we are the most blessed people in the world. Could it be? This whole week, I have been suspicious. The sudden sneezing, the itchy glossy eyes, the trouble breathing. Did I develop allergies? Have I been in California long enough?
"Welcome to the club," my husband remarked.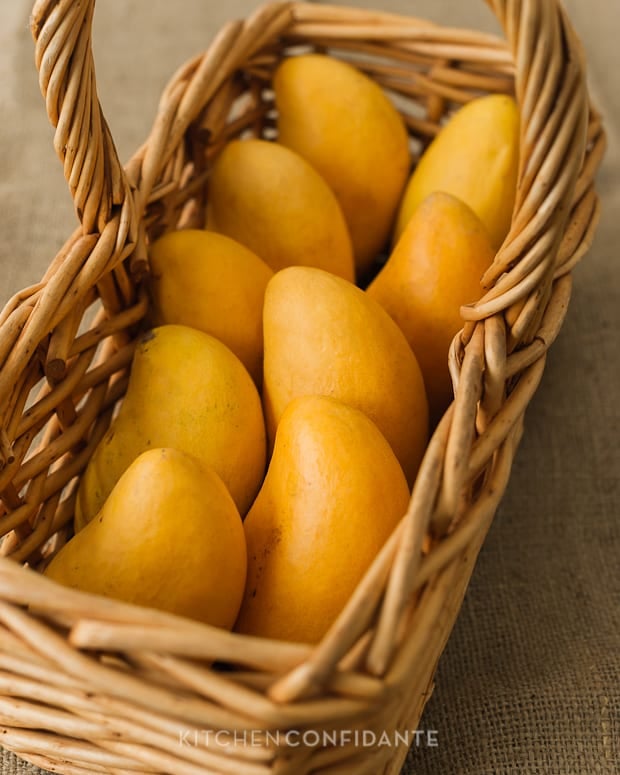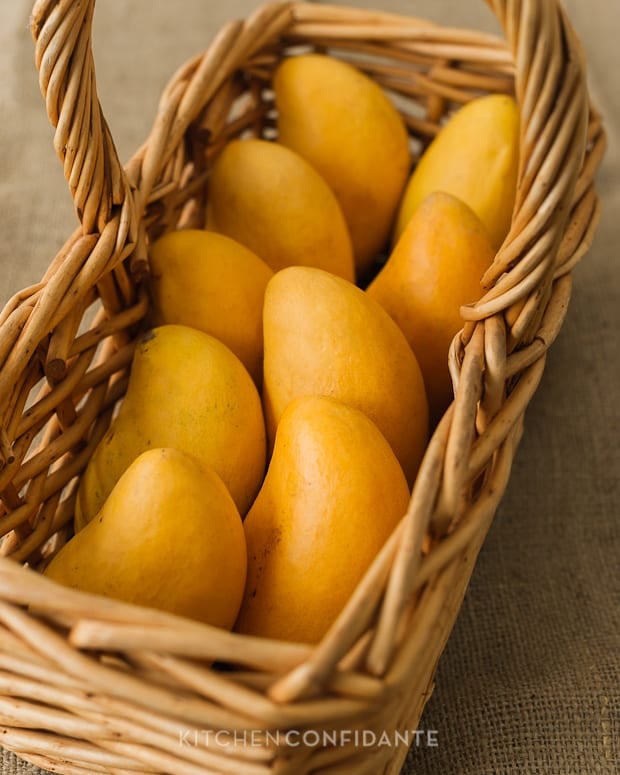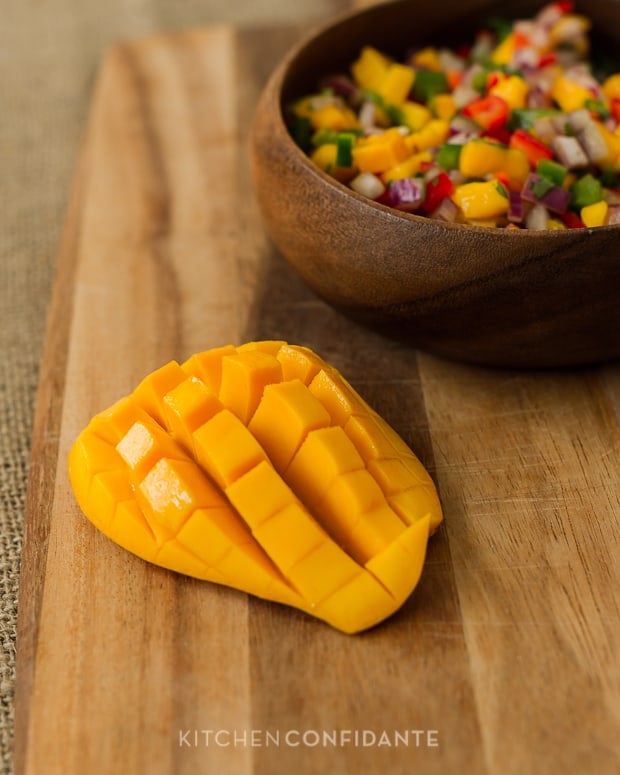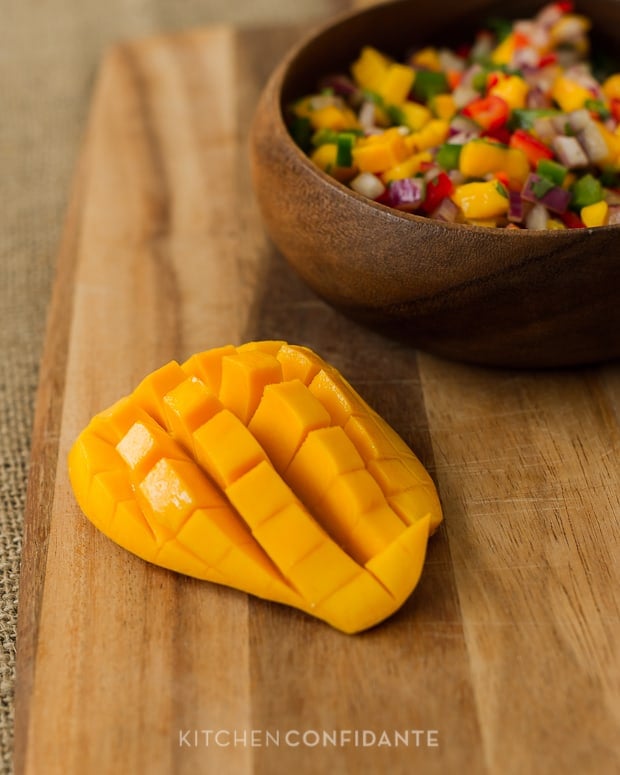 I feel as though my transition to life as a Californian is oddly complete.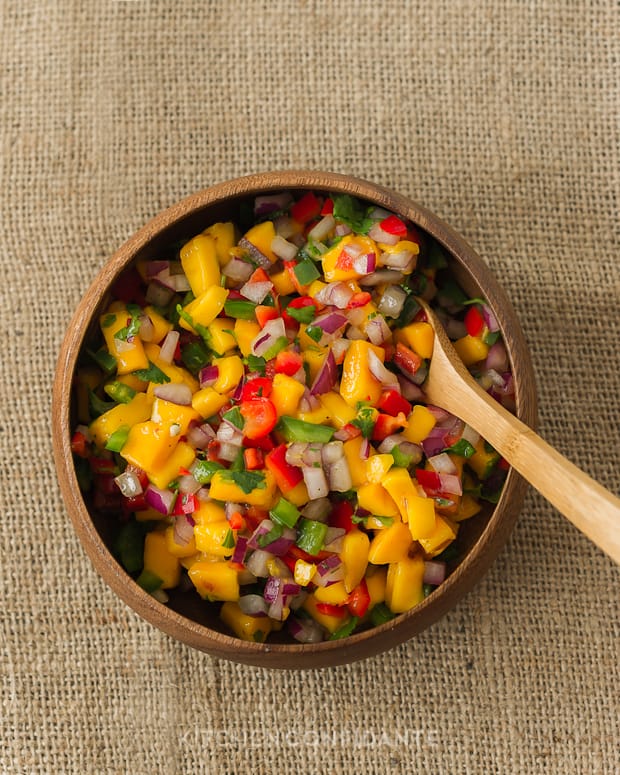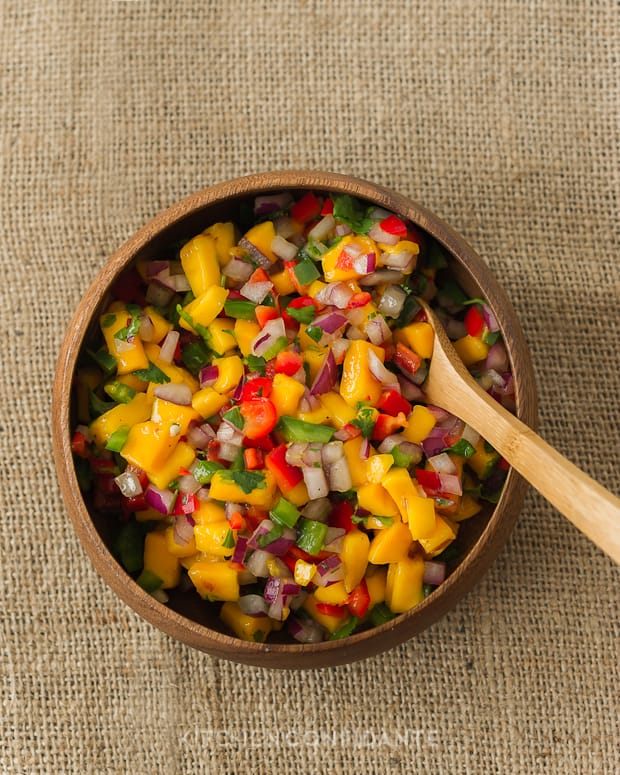 When it comes to eating like a Californian, I think I embraced that long ago, though what exactly does that mean? To me, it's about foods that are vibrant and colorful, seasonal and fresh. It's those buzzwords that have moved beyond California and have become a way of life for so many of us. Foods that I have taken for granted, like creamy green avocados, and colorful salads, foods that are best eaten outdoors.
This Mango Pepper Salsa is just one variation of an old salsa standby. Fresh cilantro, lime, and red onions are pantry staples, and with these ingredients, I can breathe life into whatever fruits and vegetables are handy for a zesty salsa. I eat this plain, on grilled chicken, steak or fish, or even with chips. And even if I may have allergies, I will eat it outdoors. That is a must.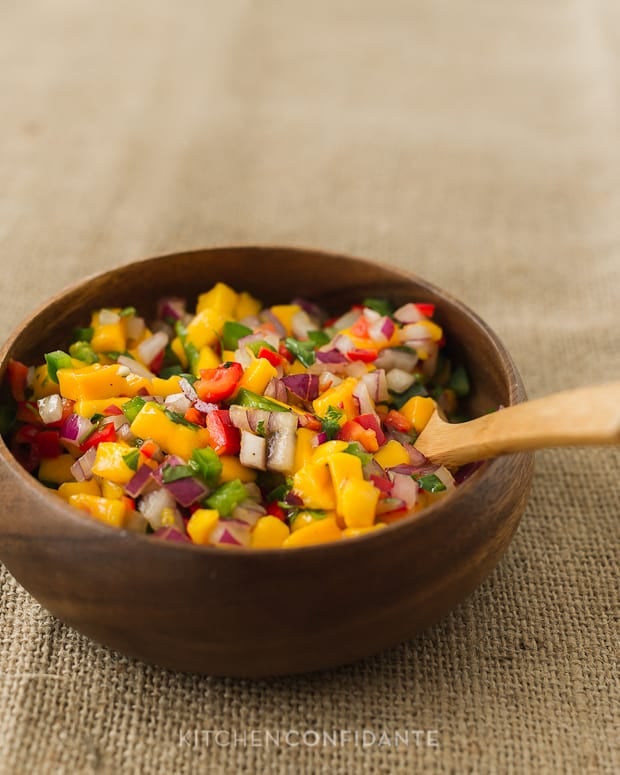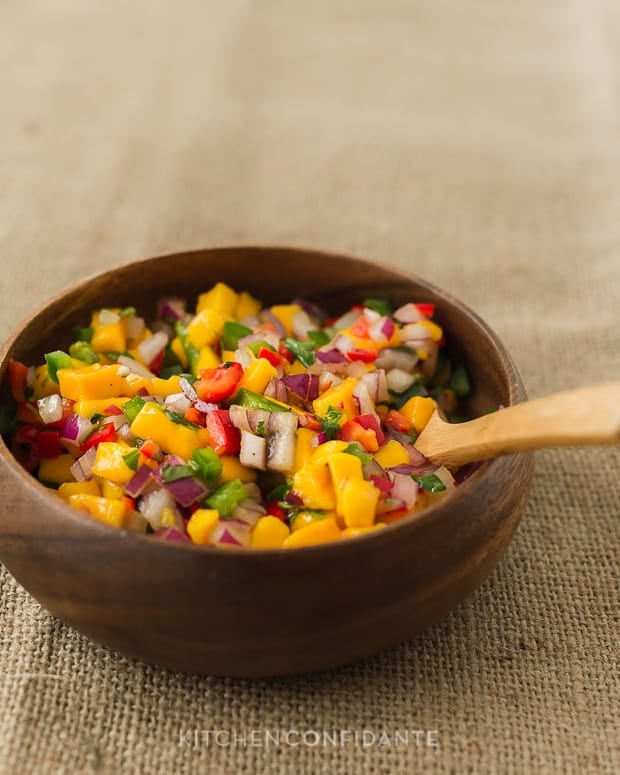 Disclaimer: In celebration of Atualfo mangoes which are in readily available from March to June, I received a package from the folks at Whole Foods to help me find ways to enjoy these mangoes which are perfect for adding flavor to spring fiestas. While I did receive this package, I was not sponsored to write a post. As always, all opinions are my own.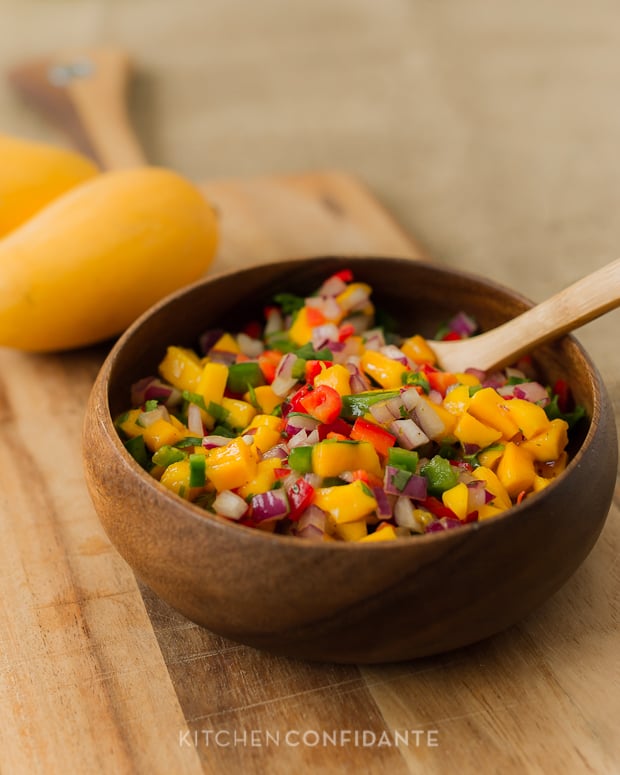 Print Recipe
Ingredients
1 ripe mango, pit removed and finely diced
1 small red bell pepper, seeded and finely diced
1 jalapeño, seeded and finely chopped (add more if not spicy enough)
1/3 cup finely diced red onion
1/2 cup fresh cilantro, chopped
juice of 1 lime
Kosher salt, to taste
Freshly ground black pepper, to taste
Instructions
Combine the mango, red bell pepper, jalapeño, red onion and cilantro in a bowl. Squeeze in the lemon juice and season to taste with salt and pepper. Let it sit for about 10 minutes before serving. The salsa can be prepared a day in advance.