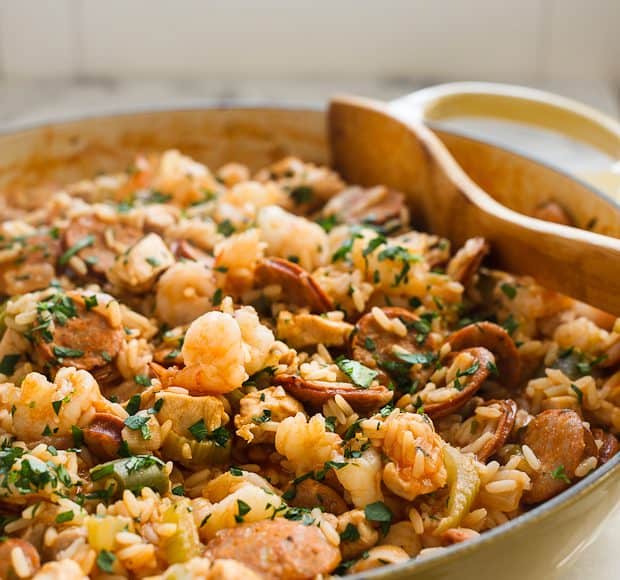 Jambalaya
The crickets are singing their nightly tune, a showy chorus of evening song. It is calming and peaceful, and if I close my eyes, I feel the breeze drift in waves. I am outside, in the cloak of darkness. But then I open my eyes.…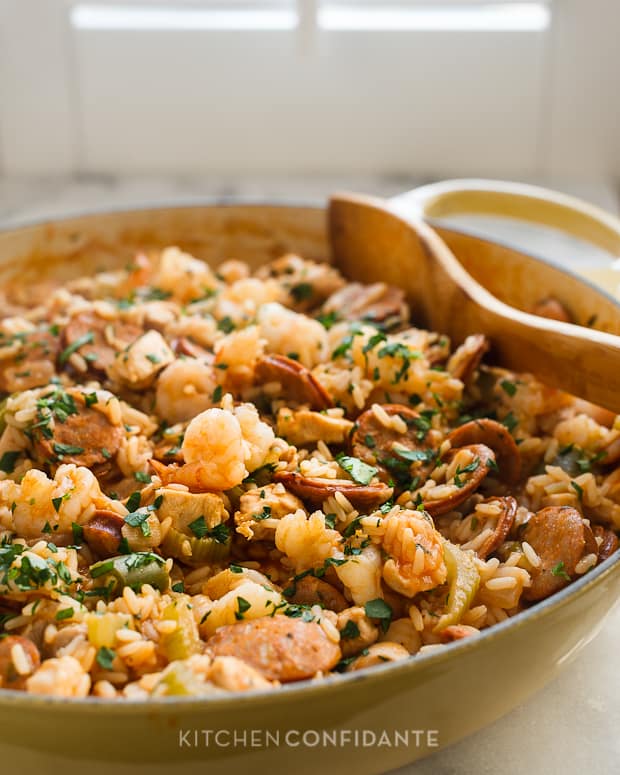 Jambalaya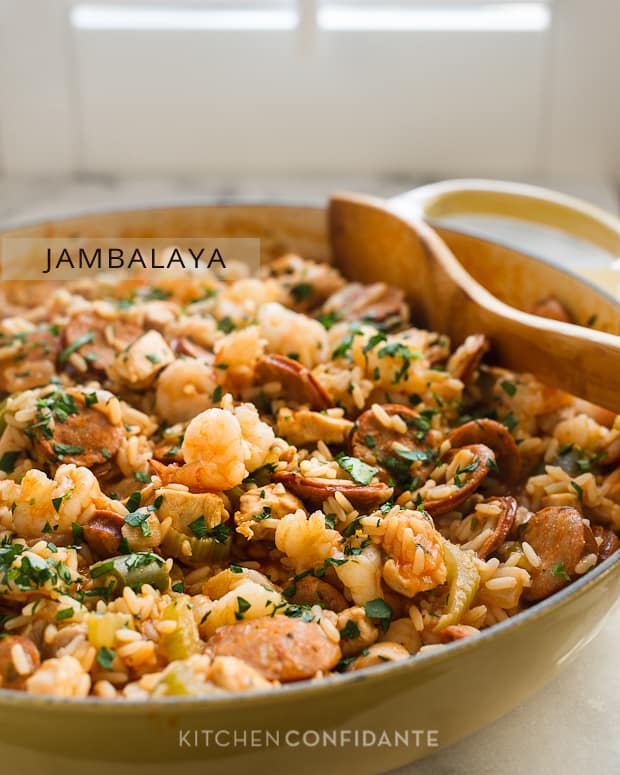 The crickets are singing their nightly tune, a showy chorus of evening song. It is calming and peaceful, and if I close my eyes, I feel the breeze drift in waves. I am outside, in the cloak of darkness.
But then I open my eyes. I am indoors, and the chirping melody is coming from within the house. The office. In a tank. A terrarium, to be exact.
You see, our family has a new member. He is green, and has a long tail. He even has his own Instagram account.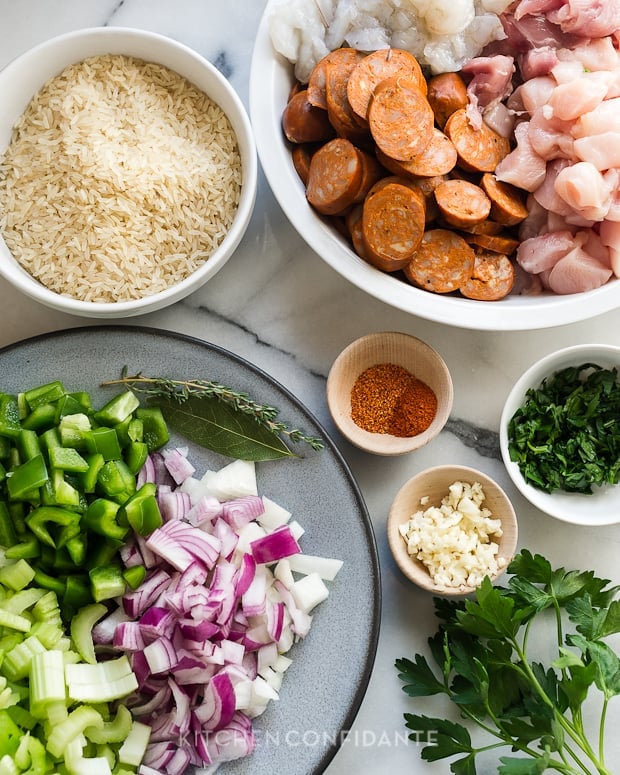 We vowed No More Pets. Our house is full, you see. Two children, two cats, and a dog. We secretly breathed a sigh of relief when the hamsters and the fish had passed. There was a spoken agreement to not add any more to the menagerie. Too much work. Too much furniture destroyed.
And then the begging started.
"Please? Can we get a gecko? Please? Please? Please? I'll pay with my allowance. Please."
I made her research and provide me with a presentation of supplies, their estimated costs, and the type of care involved. She did her part. A scribbled spreadsheet of figures, and there was clearly effort, and hope. But I stood my ground. "Let's discuss this with Daddy when he gets home." I knew he would stand behind me.
We had an agreement.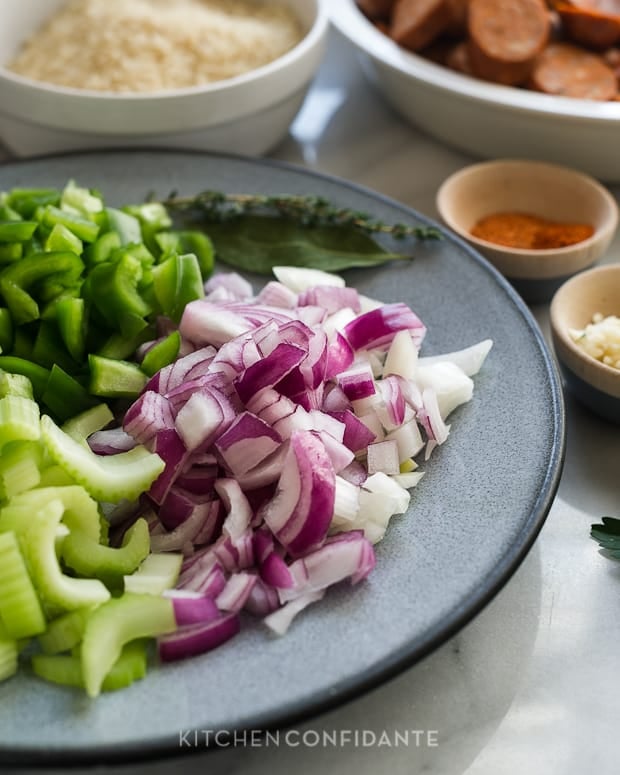 Saturday morning.
We'll just look and see. She skipped as she followed him into the car and they drove to the pet store. I shook my head.
"Mama! Come see!" Screams of excitement came from the garage. "He's soooo cool!"
He's a water dragon.
And yes, he's kinda cool.
And he doesn't scratch the leather couch. Or have accidents in the living room. Or raid the litter box. Or wake me up in the morning with expectant meows.
He comes with crickets. That chirp at night. And sing me to sleep. He's not so bad.
"He's a rite of passage," my husband defended. "A parent's love," my friend nodded. Perhaps it is both.


We revisit this old favorite every so often. Jambalaya is one of those dishes we crave every couple of months, and over the years, it has been a dish that my children have grown to love as their tolerance for heat develops. It used to be that I would make two batches, one brilliantly spicy for my husband and I, and another, milder for the little ones. But lately, they have been eating, even craving, more spice, so my work is easier. I have updated the way I cook it a little since the last time I posted this dish, so I thought it might be nice to give Jambalaya a little love again on this blog. And if you've got lizards and crickets in the house like we do, you can imagine being near the bayou.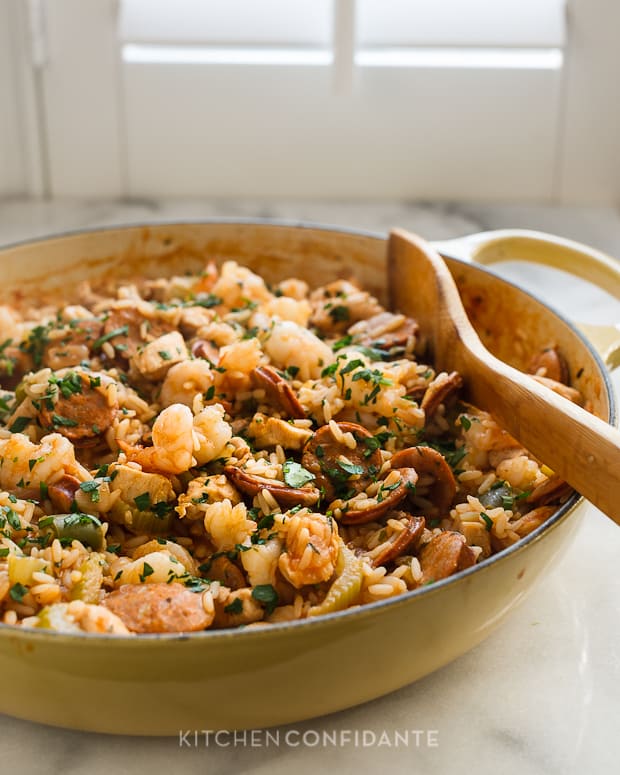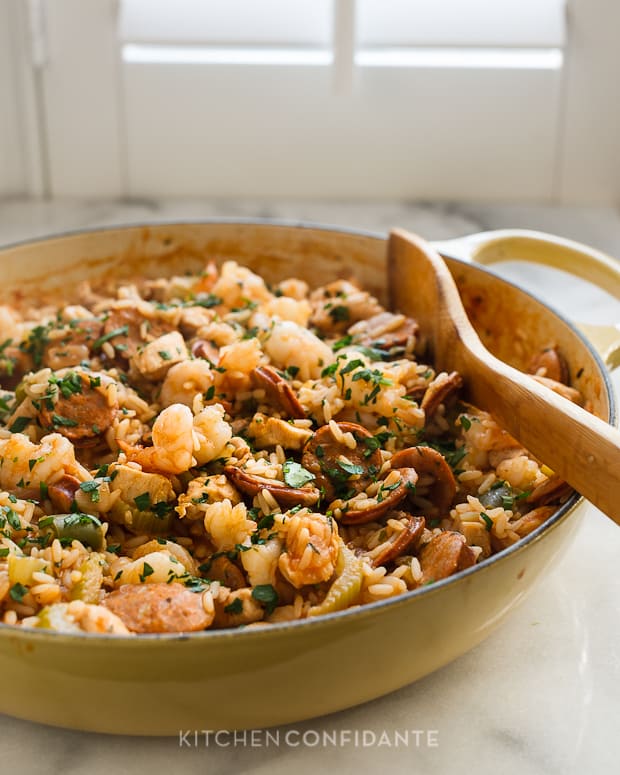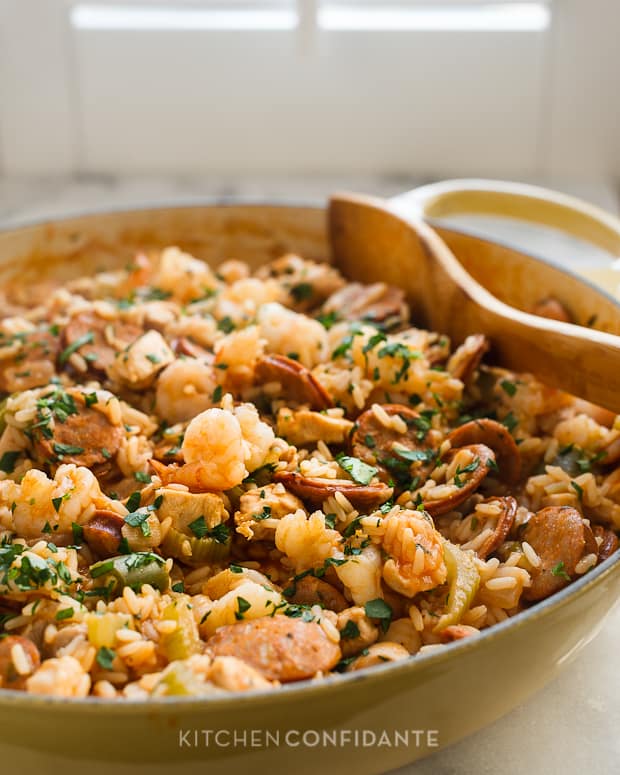 Print Recipe
Ingredients
3 tablespoons canola oil
1 medium onion, chopped
1 green bell pepper, chopped
3 ribs celery, chopped
3 cloves garlic, minced
2 boneless, skinless chicken breasts, cut into 1--inch cubes
2 boneless, skinless chicken thighs, cut into 1-inch cubes
8 ounces Andouille or Kielbasa sausage, sliced
1 teaspoon Cajun spice
1 teaspoon thyme, crushed
¼ teaspoon cayenne pepper
1 bay leaf
¼ cup chopped parsley
1½ cups converted rice
2 cups chicken stock
1 cup tomato sauce
½ pound small raw shrimp, peeled, cleaned and deveined
Chopped parsley for garnish
Kosher salt, to taste
Freshly ground black pepper
Instructions
In a large heavy dutch oven over medium heat, heat the oil and cook the onion, bell pepper, celery, and garlic for about 5 minutes, stirring frequently. Add the chicken breasts and thighs and season lightly with salt and pepper, cook for another 5 minutes. Add the sausage, Cajun spice, thyme, cayenne, bay leaf, parsley, and season to taste with salt and pepper. Cook for 1 minute. Stir in the rice, chicken stock, and tomato sauce, and bring to a boil.
Reduce the heat to medium low, cover and cook for about 30 minutes. Gently stir in the shrimp and cook for about 5 minutes more.
When ready to serve, fluff the rice with a fork. Garnish each serving with additional chopped parsley.
Adapted from from Burt Wolf's Local Flavor's, Chicago, via Cooking.com.