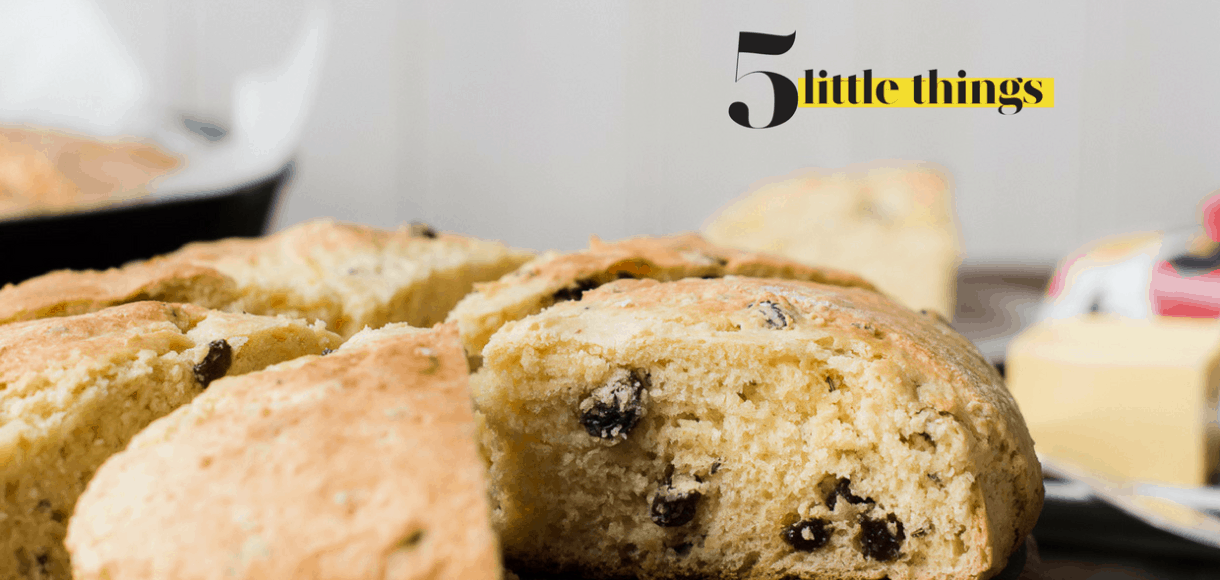 Five Little Things
Five Little Things I loved the week of March 16, 2018: Bread, soup and all kinds of comfort!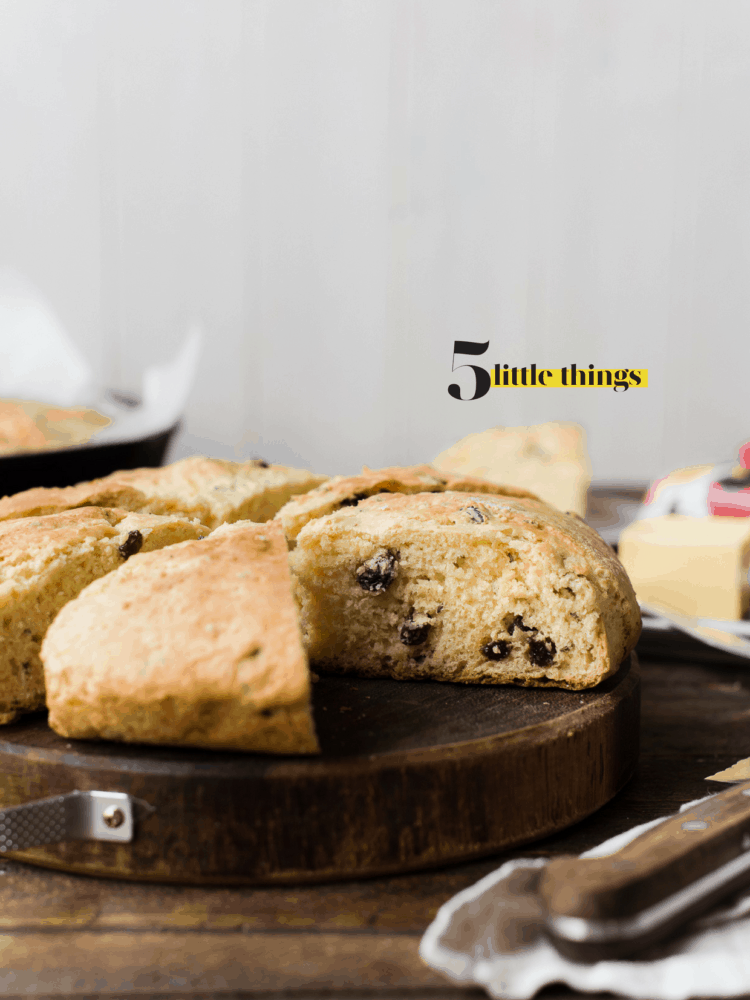 Five Little Things
As I type, I am surrounded by that perfect cacophony that is somehow easier to tune out than the silence of my house — I'm in a happy little restaurant in town that has become a favorite spot for my friend Prerna and I to co-work. As the rain pours, she is editing a video and here I am, thinking of you and the Five Little Things I loved this week. And this puts a smile on my face because that means the weekend is nearly here!
With that in mind, here are Five Little Things:
1. Breaking Bread
St. Patrick's Day is tomorrow! I couldn't resist revisiting my mom's favorite bread — you may be surprised to learn that growing up, the bread that she loved to bake was Irish Soda Bread, and I first shared this recipe here on this site six years ago today. It was time to give the post a little photography TLC, and this was the perfect week to bake loaves of it!
2. Soup for the Soul
The only thing perhaps more comforting than bread is soup, am I right? When it comes to chicken soup for the soul, there's nothing more belly-warming and soothing than a fresh bowl of Arroz Caldo. My favorite soup is a go-to, no matter the season, but especially so when the weather is damp and dreary like today, or this whole week, for that matter!
3. Baking Challenges, Answered
When the skies are gray, another one of my favorite things is baking. But I have my failures once in a while, we all do! So it's nice to read why we might have baking challenges.
4. Island Style Mochi
Who else loves mochi as much as I do? This video will leave you wanting to book a ticket to visit these ladies from Two Ladies Kitchen in Hilo.
5. Healing Tunes
Speaking of soothing, I was really touched by these special residents at the Mayo Clinic who offered their talents in these healing tunes. Wouldn't it be nice if there was music like this in every hospital?
Have a wonderful, comforting weekend, everyone!