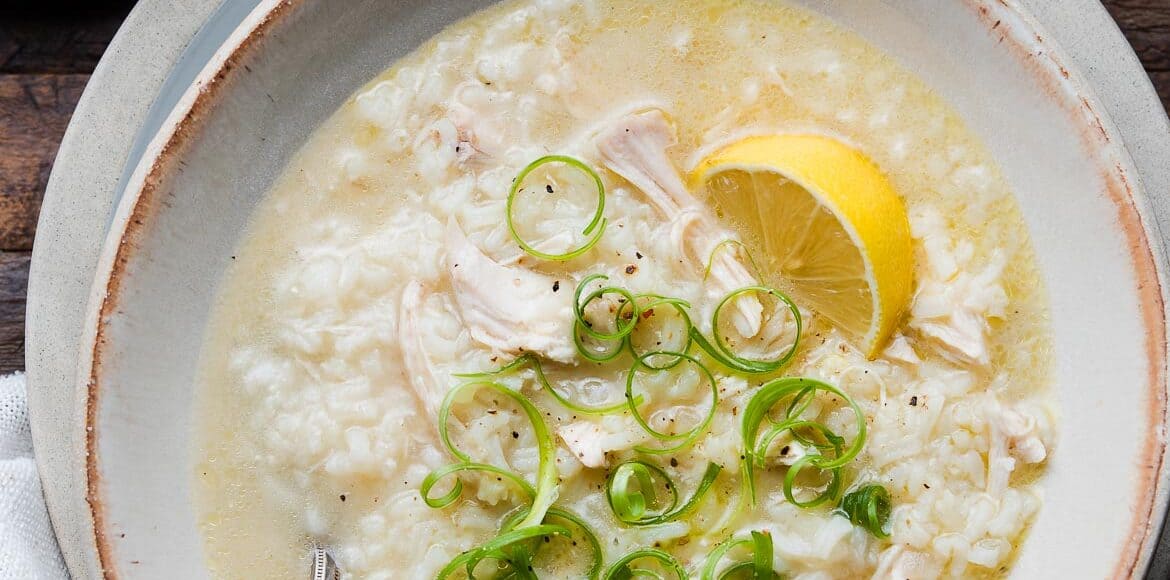 Arroz Caldo | Filipino Chicken and Rice Soup
Whether you're sick, craving soup, or need food that feels like a hug, soups are a reliable go-to. This quick version of Arroz Caldo (Filipino chicken and rice soup) can be made in about 30 minutes, and is fantastic for your body and soul.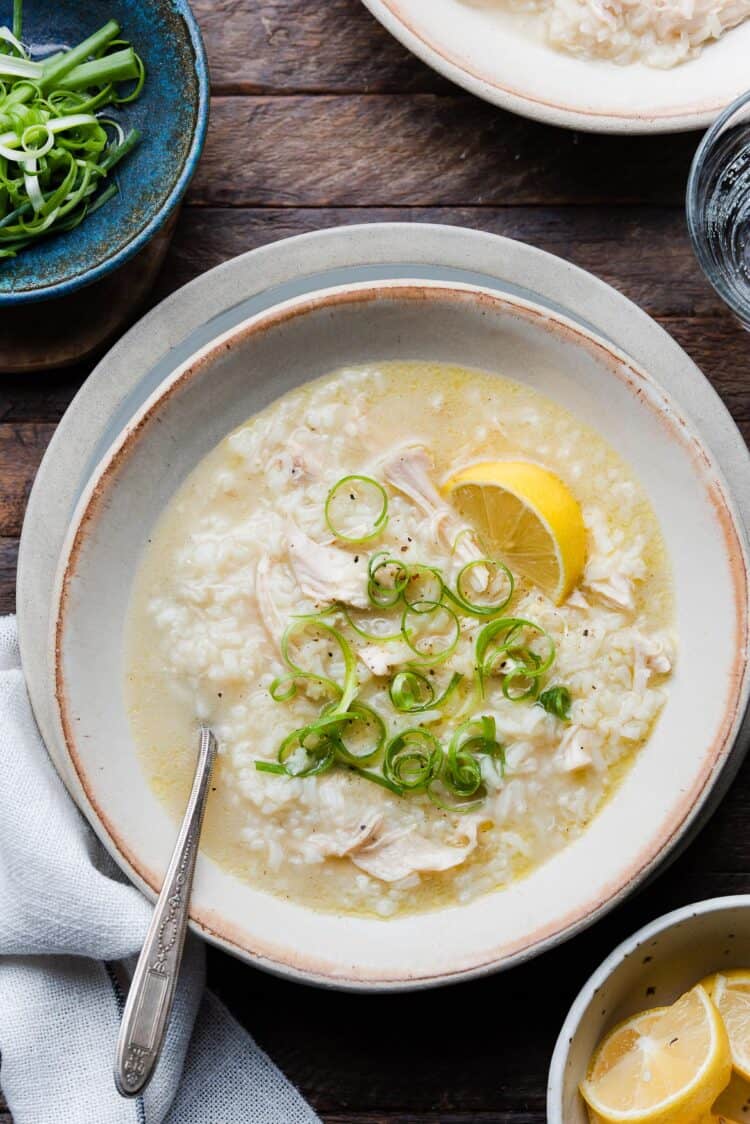 Arroz Caldo | Filipino Chicken and Rice Soup
When you need a little TLC, there's nothing better than chicken and rice soup, and in the Philippines, Arroz Caldo is the answer to a comforting bowl. This is my quick and easy, fast and speedy way of making Arroz Caldo. Ready in just about half an hour, it's perfect for weeknight dinners.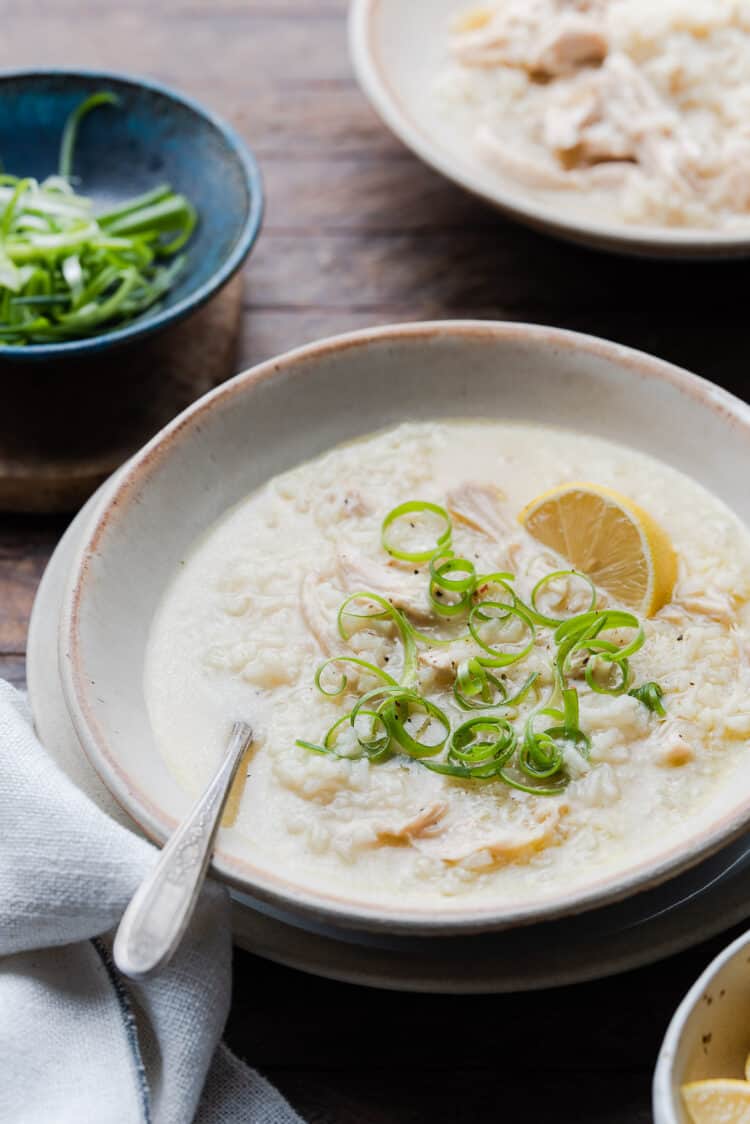 Note: This post first appeared October 31, 2012, and has been updated with improved kitchen notes, recipe annotation, photography, and video. I hope you enjoy this favorite from my kitchen!
Hurricane Season
I spoke with him on the phone. The storm was beginning to pick up, but my dad assured me that he had enough water. Enough food. Batteries. A generator. Even a power inverter. And I slowly felt reassured. If anyone could McGuyver his way through a hurricane, then it's my dad. He's always been Mr. Handy. And he's a mechanical engineer.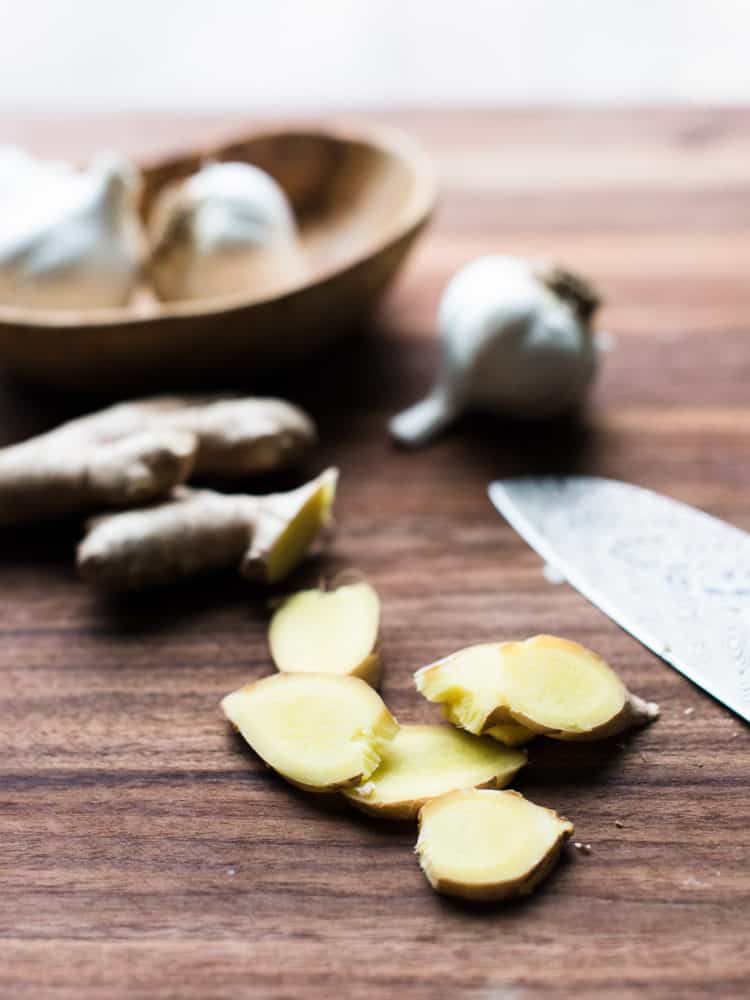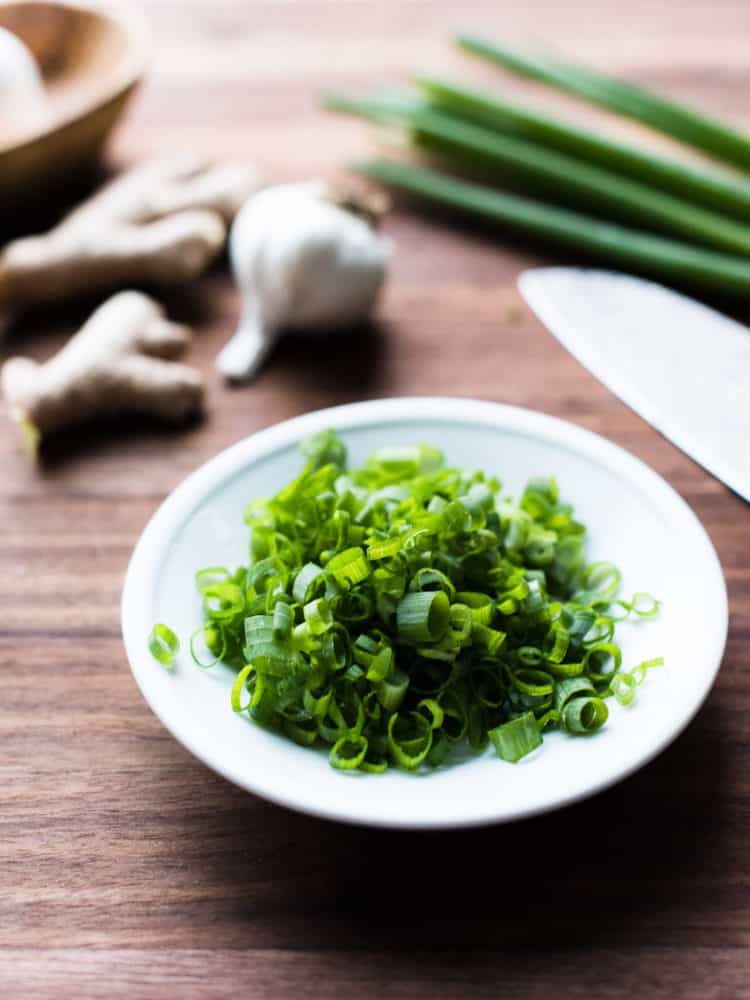 But his one concern was the trees. As he spoke of the large trees in front of my childhood home, I became nostalgic. I remembered each of those trees fondly. The majestic walnut that dropped its nuts, leaving round, treacherous obstacles to those not paying attention when they walked past our house. The dogwood whose leaves had surely turned brilliant magenta by now. The oak that was home to the squirrels who scampered on our lawn. The Japanese maple, whose only job, it seemed, was to look pretty. I once played amongst those trees, and now I worried that they would fall.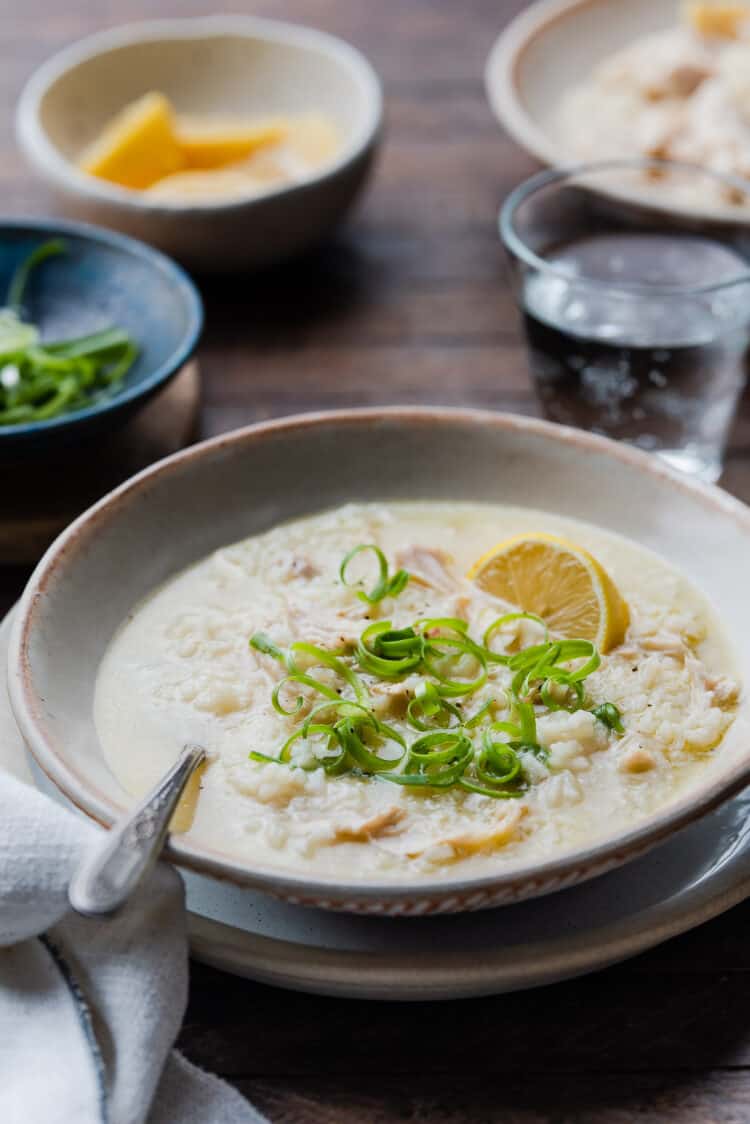 It was hard to be away, to worry from afar. I took solace in knowing that my brother and his fiancee were a relatively short drive away and that he had checked in on him before Hurricane Sandy.
Relief came this morning when I heard from family and friends. Everyone was fine. But the images on the news are hard to swallow.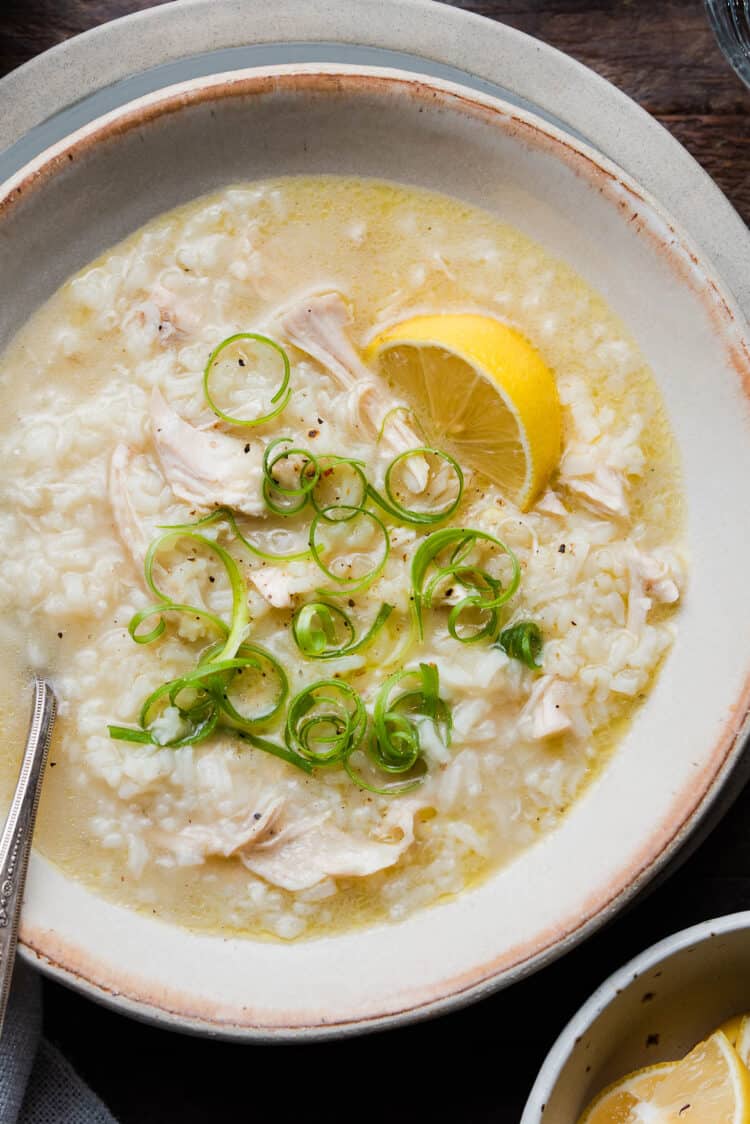 Arroz Caldo
So, today, I cooked from the archives. Something quick, but sentimental. Arroz Caldo is the chicken soup that brings warmth and comfort – I cooked it for my dad when he was sick, and I cook it now for my family whenever we need a little extra hug. I hope that wherever you are, you can have a steaming bowlful and feel my warm thoughts with you.
If you enjoyed this Arroz Caldo recipe, be sure to check out these other comforting soup recipes:
Chicken and Asparagus Sotanghon (Glass Noodle) Soup
Sausage Molo Soup (Filipino Wonton Soup)
Filipino Meatball Noodle Soup: Misua Bola-Bola
Sweet Potato and Kale Coconut Curry Soup
Habanero Spiced Pumpkin Soup
Roasted Tomatillo Chicken Soup
Arroz Caldo (Filipino Chicken and Rice Soup)
This is my quick and easy, fast and speedy way of making Arroz Caldo. I can get it done in just about half an hour, perfect for weeknight dinners. When I have extra time, I also have a weekend version, which I originally published several years ago here.
Ingredients
1

medium onion

chopped

3

cloves

garlic

minced

1

1 1/2-inch piece

ginger

peeled and sliced in thick chunks

2

lbs

chicken tenderloin

or a combination of boneless, skinless thighs and breast, cut into bite-size pieces

1-2

tablespoons

fish sauce

patis, to taste. If you don't have this handy, just use salt, to taste

freshly ground black pepper

to taste

8

cups

chicken stock

low sodium

1

cup

sushi rice

or jasmine rice

4

scallions

finely sliced
Instructions
In a large stock pot, saute the onion, garlic and ginger over medium-low heat until onion starts to become transparent, about 5-7 minutes.

Add chicken, fish sauce and pepper. Stir to combine and cook for about 5 minutes, or until the chicken is nearly all cooked.

Stir in the chicken stock and rice. Bring to a boil, then lower heat to simmer.

Cover and continue to cook until chicken is very tender and the rice is fluffed and cooked, about 20 minutes. Stir frequently and adjust seasoning as necessary.

Take out the medallions of ginger (no one really likes biting into chunks of ginger!).

Garnish with scallions and freshly ground black pepper before serving.
Notes
This recipe for Arroz Caldo first appeared here on February 23, 2010.
Arroz Caldo Notes/FAQs
What kind of rice works best for arroz caldo? I recommend using sushi rice or jasmine rice for arroz caldo. Sushi rice gives you a creamy consistency and works especially well, however, jasmine rice is just as delicious!
What kind of chicken should I use? Chicken tenderloins (chicken tenders) are a great choice for this quick and easy version. However, I have also traditionally made this with a combination of chicken thighs and chicken breast. You can also use all chicken thighs.
Nutrition
Calories:
566
kcal
|
Carbohydrates:
38
g
|
Protein:
38
g
|
Fat:
26
g
|
Saturated Fat:
7
g
|
Cholesterol:
122
mg
|
Sodium:
802
mg
|
Potassium:
720
mg
|
Sugar:
6
g
|
Vitamin A:
300
IU
|
Vitamin C:
6.4
mg
|
Calcium:
48
mg
|
Iron:
2.4
mg