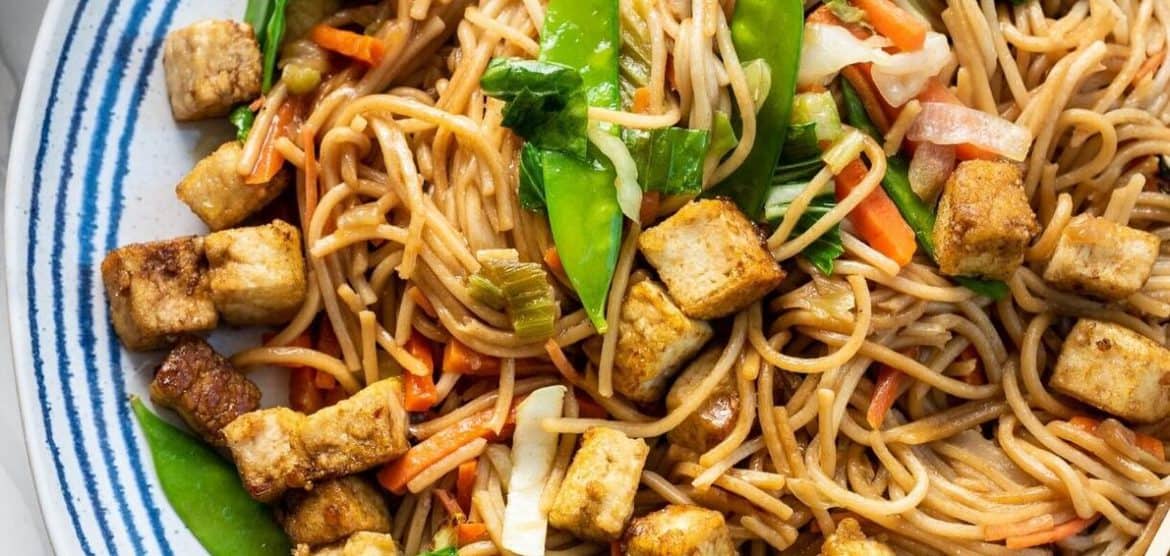 Five Little Things
Five Little Things I loved the week of April 2, 2022: noodles, a giveaway, April Fool's Day, and more!
Five Little Things
Happy weekend, friends! How was your week? I've been playing catch up after being away, not just on the blog and podcast, but with things on the homefront. We're in the middle of a renovation, the first we've tackled in this home since we moved in about seven years ago. It's an excellent motivator to purge and reorganize, so I'm happy to say that I cleaned out the pantry! That felt like a significant accomplishment on its own!
Here are Five Little Things I loved this week:
1. My Sister's Birthday
Today is my sister's birthday! I'm so grateful that I spent time with her this month, first when my daughter and I went down to San Diego and last week when we surprised our Dad for his 80th birthday. Whenever I think of her, I think of this dessert – I may have to make some today in her honor!
2. Lo Mein and a Giveaway
Speaking of birthdays, whenever there's a birthday, noodles are in order, so how appropriate that I was able to work with my friends at InnovAsian and curate a giveaway for a beautiful wok and dish set! If you would like a gorgeous 10-piece wok set, two blue striped pasta bowls, two blue striped serving platters, and two linen napkins, all from Crate and Barrel and sponsored by InnovAsian, head to @eatinnovasian to enter the giveaway!⠀
3. April Fool's
The spirit of April Fool's Day was in full force yesterday, and I admit, I almost fell for this one from Boba Guys!
4. Filipino Food Month
April is Filipino Food Month in the Philippines! Established three years ago, there are celebrations organized by the Philippine Department of Agriculture, the Department of Tourism, the National Commission for Culture and the Arts, and the Philippine Culinary Heritage Movement.
I may not be able to travel to the Philippines, but I plan to enjoy my family's recipes all month long! If you're looking for some inspiration, check out my 10 Easy Filipino Recipes and 10 Easy Filipino Desserts with Coconut Milk!
5. Dads on a Plane
We often hear about people who complain about babies and children on a plane, and between you and me, this always rubs me the wrong way. People need to show more kindness to their fellow little travelers, like these wonderful people! I love how they're mostly dads (I assume)!
Stay joyful!
Disclosure: The giveaway I mentioned is sponsored by InnovAsian, however, this post is not sponsored. I am sharing it because I am excited about the giveaway and would love for you to enjoy it! All opinions in this post are, as always, my own.