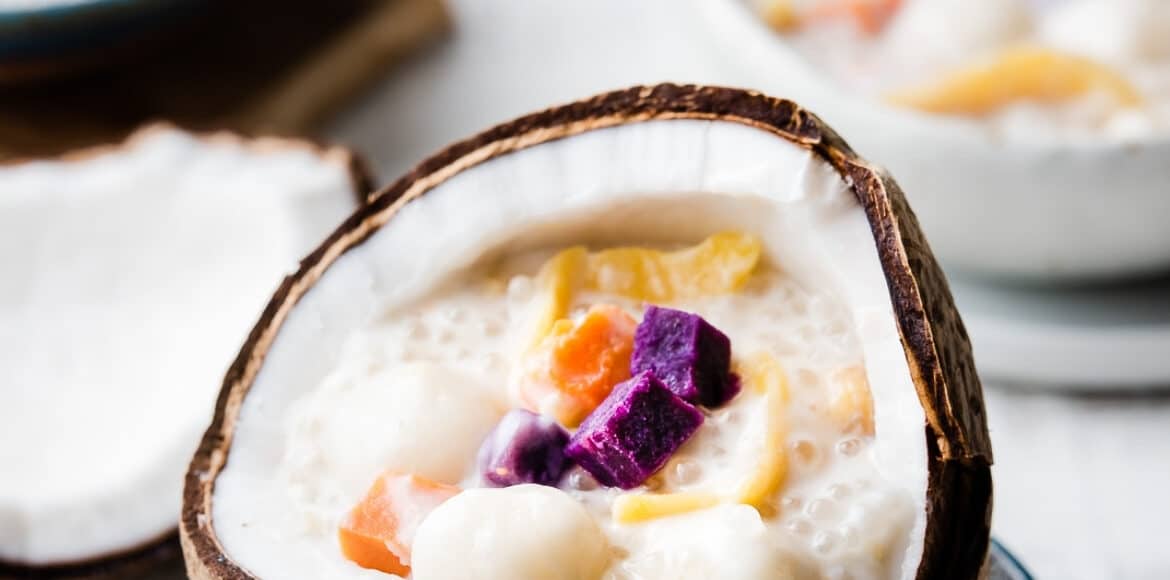 10 Easy Filipino Desserts with Coconut Milk
Got a can of coconut milk? Here are 10 easy Filipino desserts with coconut milk, from bibingka and puto to ube halaya and more!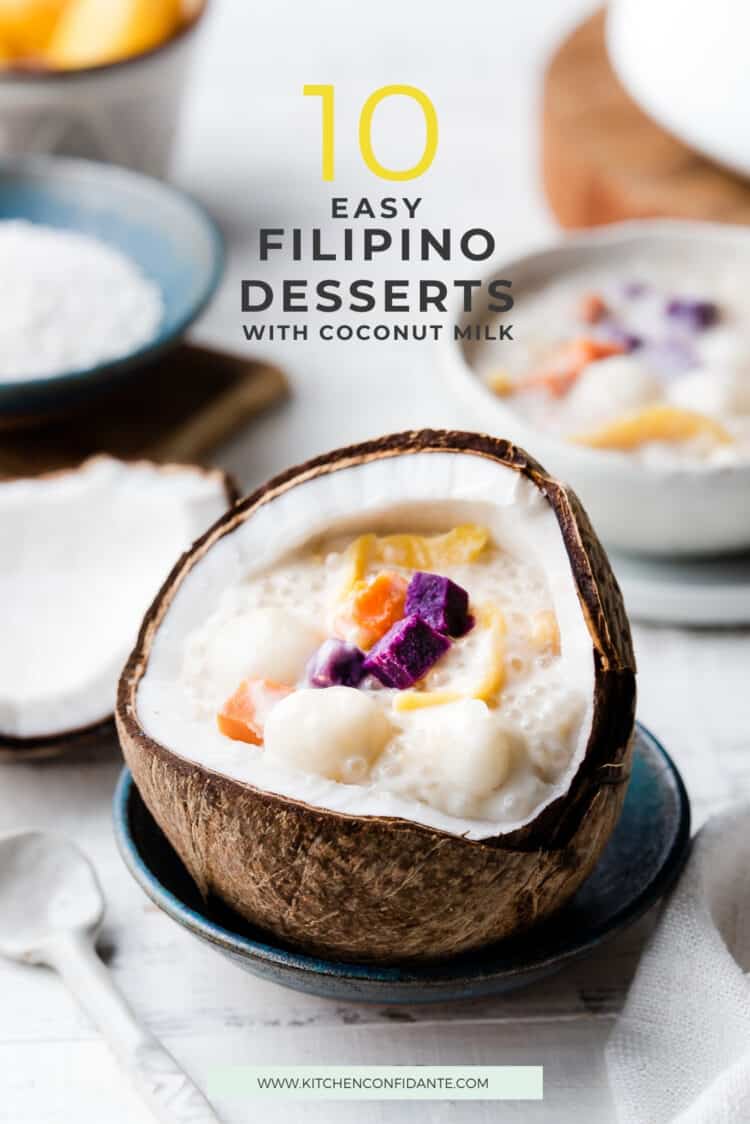 10 Easy Filipino Desserts with Coconut Milk
Wondering what to do with that can of coconut milk? Here are 10 easy Filipino desserts with coconut milk, from classic treats like cassava cake and bibingka, to modern twists like coconut ube rolls, and more!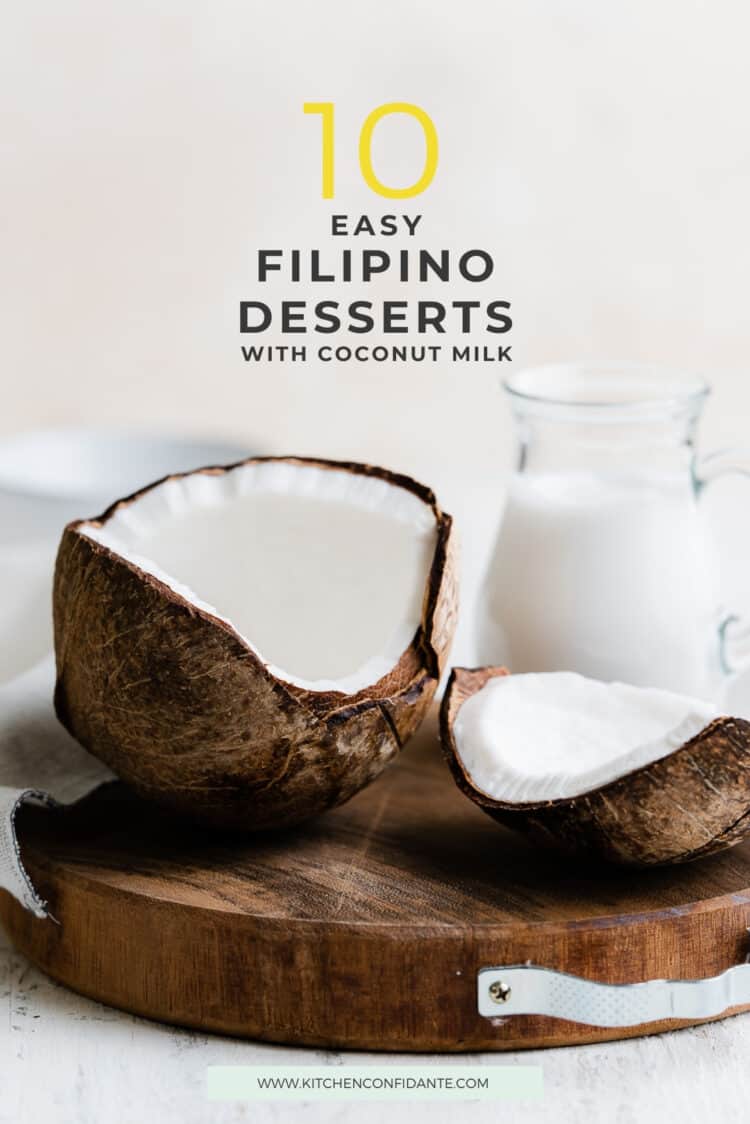 Coconut is one of the most versatile ingredients, and in the Philippines, where it is plentiful, the possibilities are endless! From savory dishes to sweet, all forms of the coconut, from the young meat to the creamy milk can be used in such deliciously unique ways!
As you can imagine, I always keep several cans of coconut milk in the pantry, because if there's one thing I've learned, as long as I have coconut milk at the ready, I can easily whip up one of my favorite Filipino desserts. Here are 10 recipes to try!
Desserts with Coconut Milk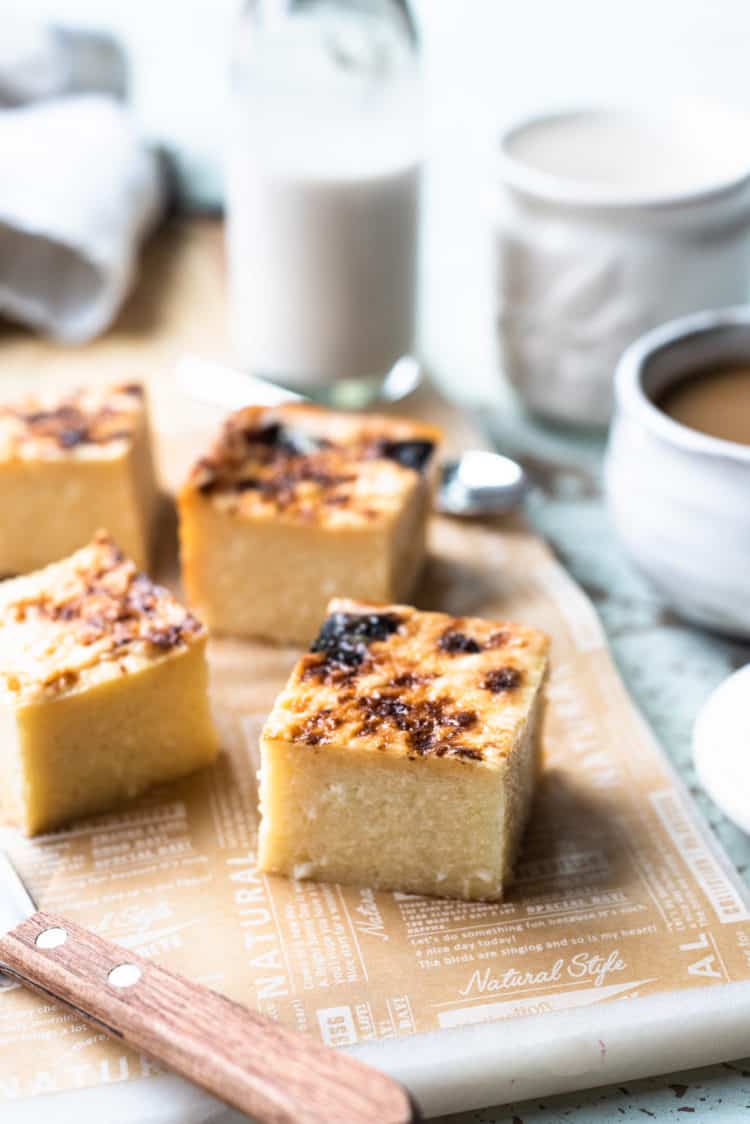 Cassava Cake is a classic dessert in the Philippines, made with grated cassava and coconut milk. This easy cassava cake recipe is topped with a condensed milk brûlée and is perfect for coconut lovers, plus it's gluten-free.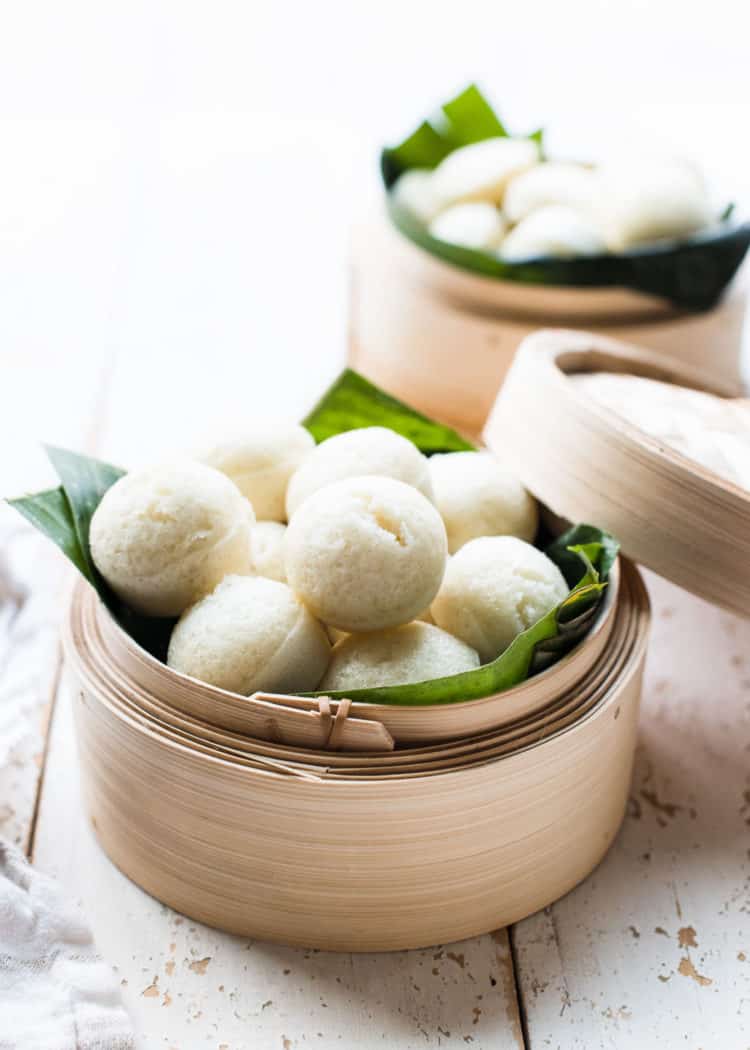 Puto: Filipino Steamed Rice Cakes
Puto are Filipino Steamed Rice Cakes — and the varieties are as plentiful as the many regions of the Philippines. This version, traditionally made with ground rice that had been soaked in water overnight, is easy to make with at home with rice flour. (In a pinch, cake flour works, too.)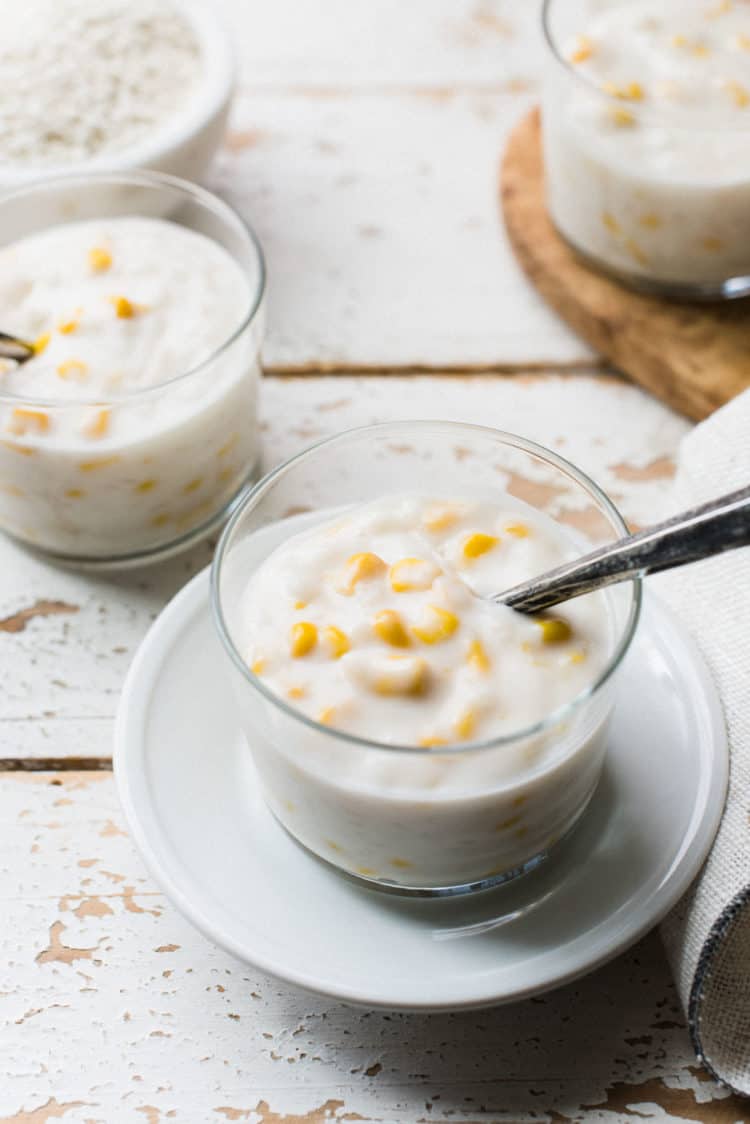 Ginataang Mais: Filipino Coconut Rice Pudding with Corn
Ginataang Mais is a Filipino Coconut Rice Pudding with Corn. Especially delicious warm, it's a cozy dessert or sweet snack made with sticky rice, coconut milk, and corn!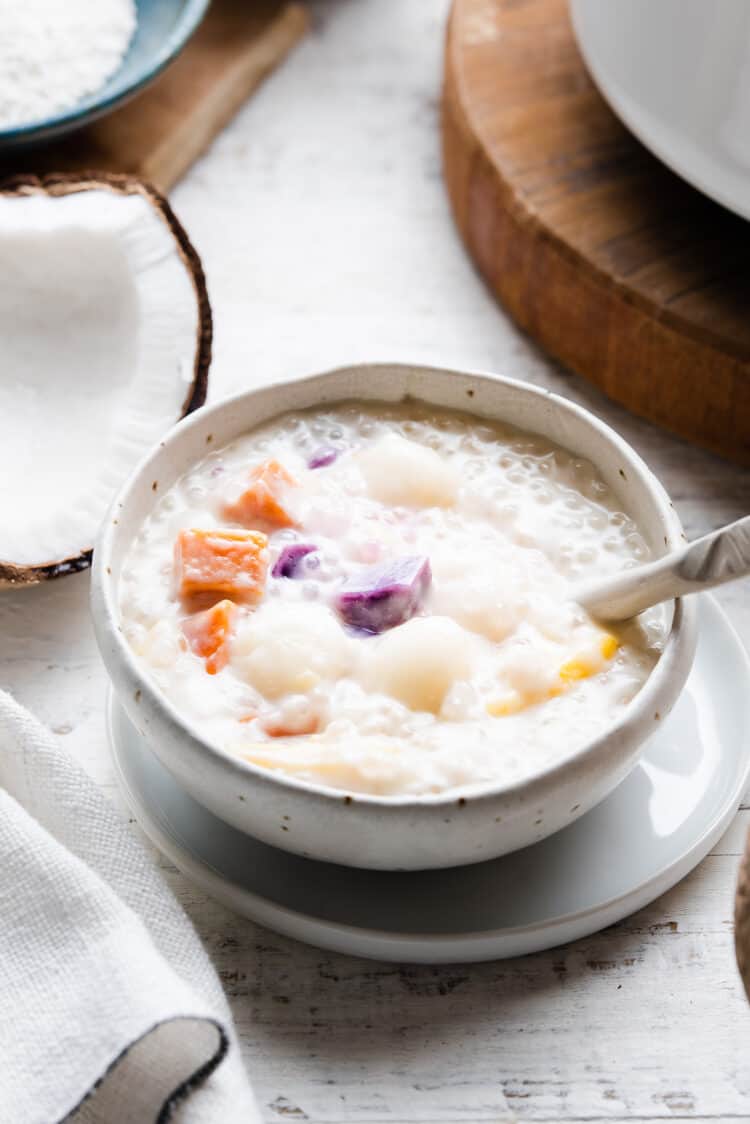 Ginataang basically refers to several dishes that have been cooked in coconut milk, and here's another one! Ginataang Bilo-Bilo (Filipino Coconut Tapioca Pudding with Glutinous Rice Balls/Mochi) pure creamy comfort. It's like a coconut tapioca pudding, studded with delightfully chewy orbs of glutinous rice dumplings (also known as mochi), Saba bananas, and jackfruit.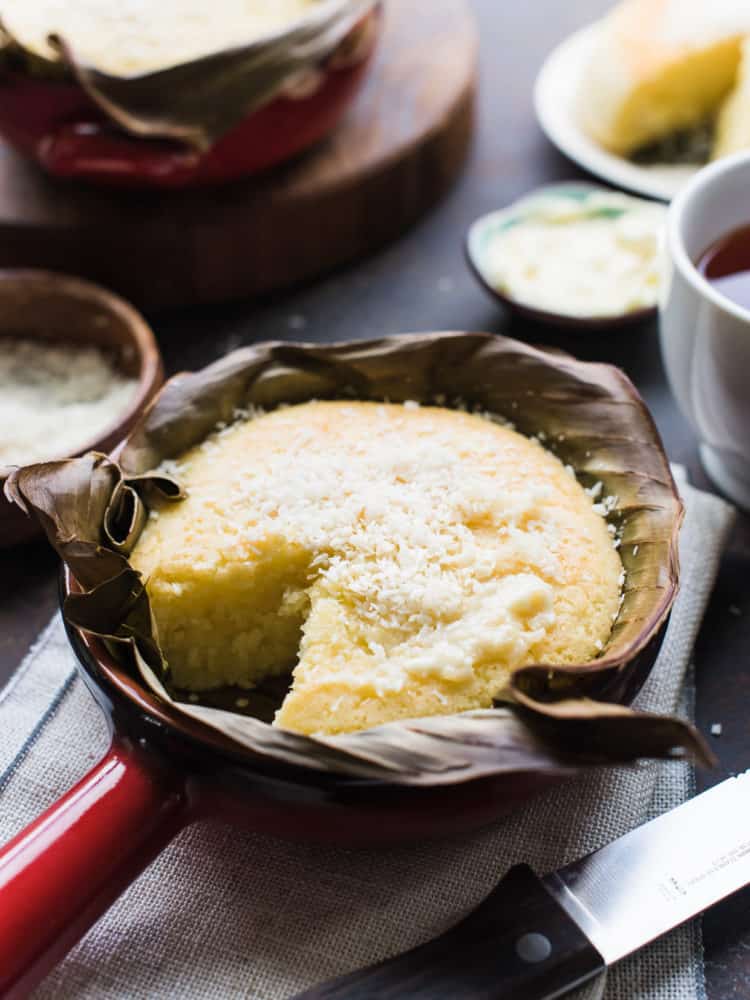 Bibingka: Filipino Coconut-Rice Cake
In the Philippines, bibingka is a traditional coconut cake made with rice flour (making this naturally gluten-free), coconut milk and shredded coconut. It's perfect for merienda (snack) with a cup of coffee!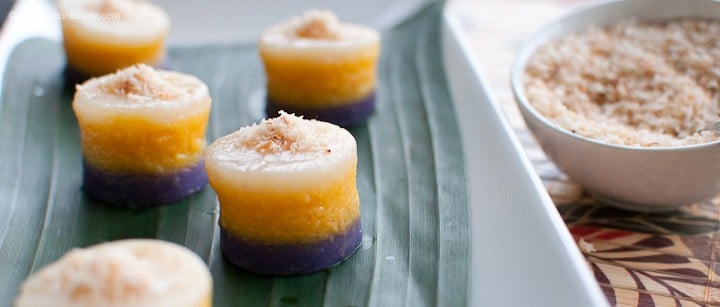 Sapin-sapin is another example of the Philippine's sweet delicacies made with glutinous rice. The literal translation of "layers," sapin-sapin is made with sweet coconut milk and rice flour, and each layer has a different flavor. In my version, it is layers of cooconut, ube (purple yam or taro) and langka (jackfruit). This is hands down my children's favorite Filipino treat!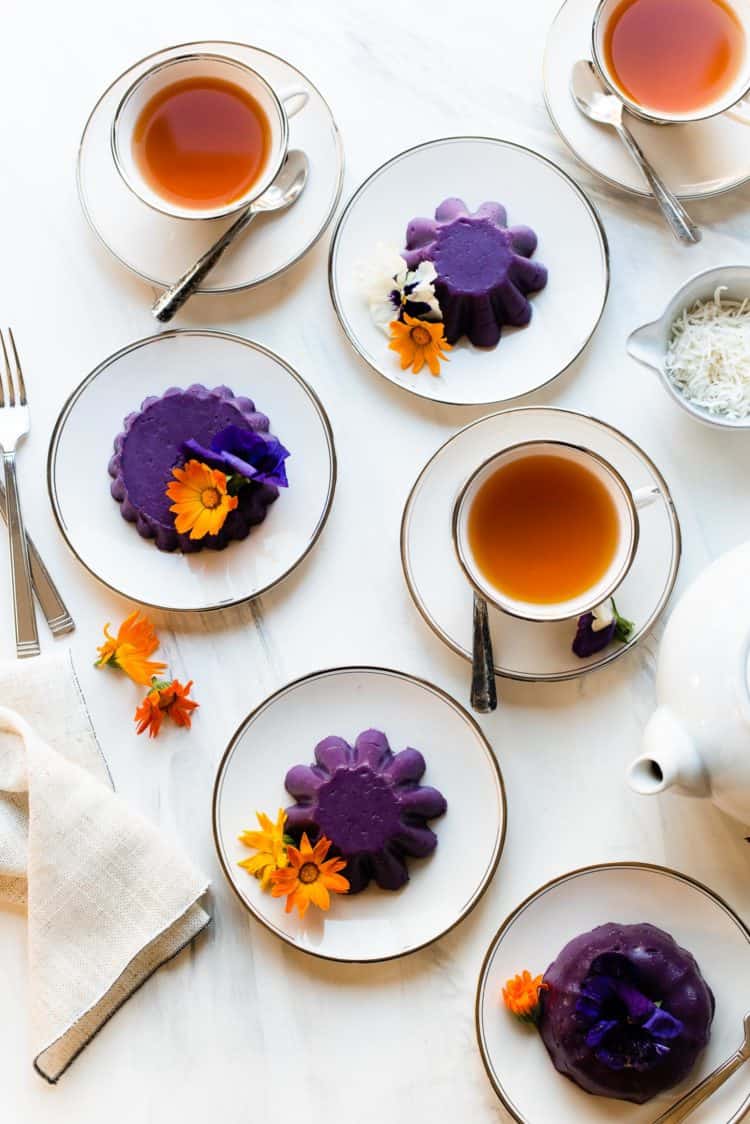 Ube Halaya (Filipino Purple Yam Jam)
If you love coconut and ube, you must try Ube Halaya! This classic dessert in the Philippines is a sweet pudding-like jam made with grated purple yam and sweet coconut milk, and molded into custard-like cakes.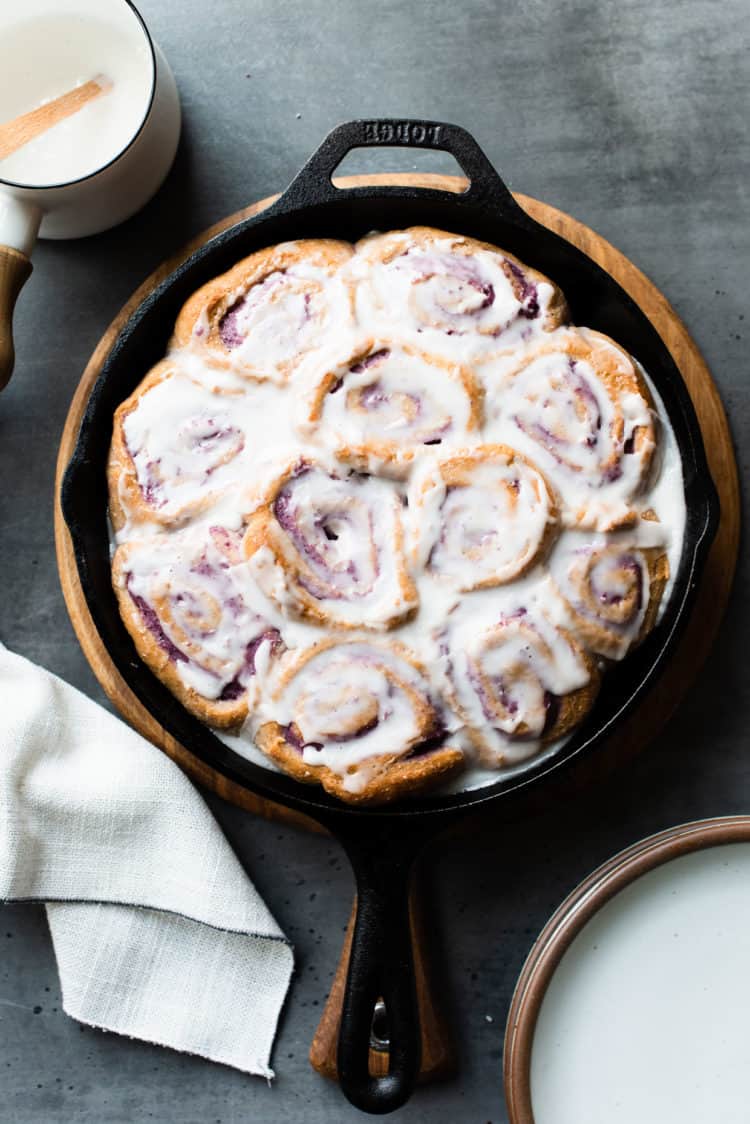 Coconut Ube Rolls
What to do with your ube halaya? Use it in these sweet breakfast rolls and give your morning a sweet Filipino twist!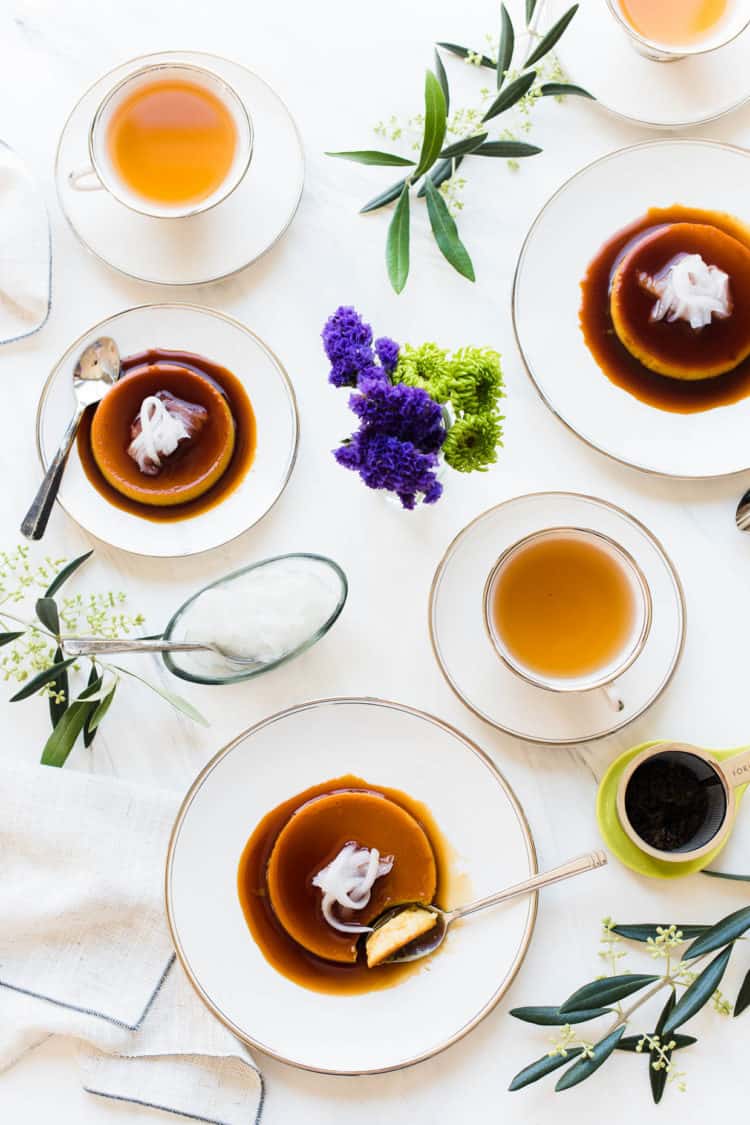 Coconut Leche Flan is the ultimate flan recipe for coconut lovers! This Filipino-style flan is custardy, sweet, blends silky creme caramel with coconut, and is topped with macapuno for that extra tropical twist.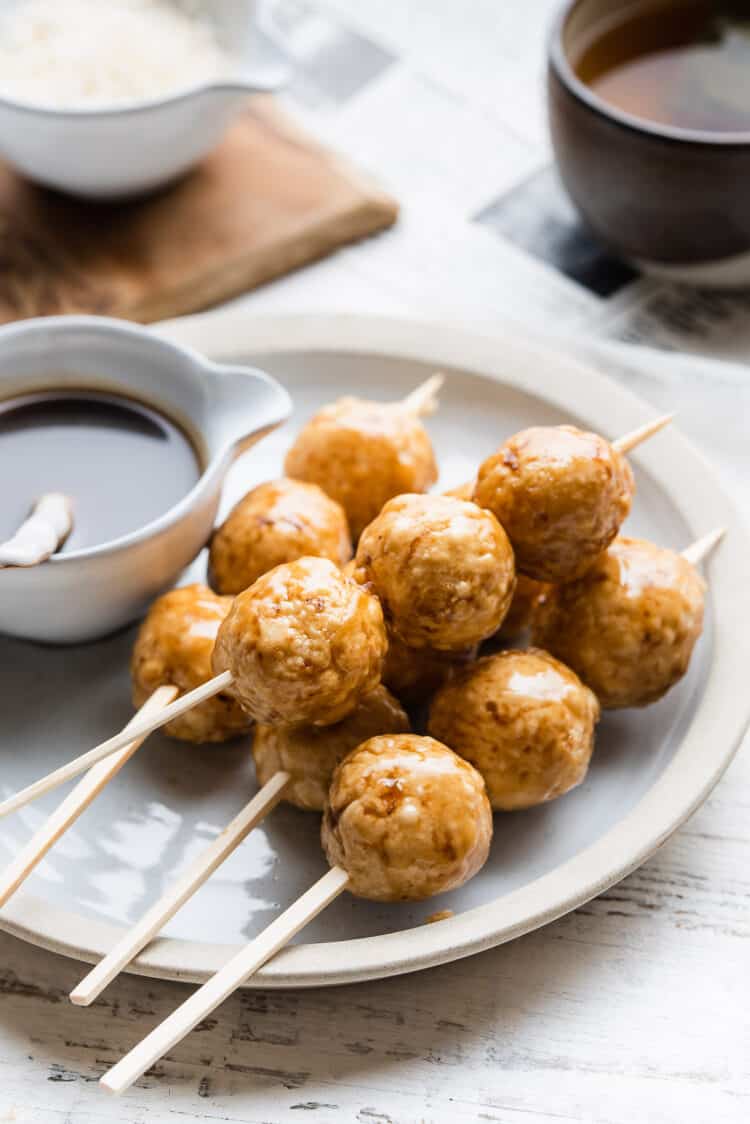 Carioca: Filipino Coconut Mochi Fritters
Carioca is a dessert that can be described as coconut mochi fritters made with glutinous rice balls and glazed with a coconut caramel. They're crispy on the outside and utterly chewy on the inside!