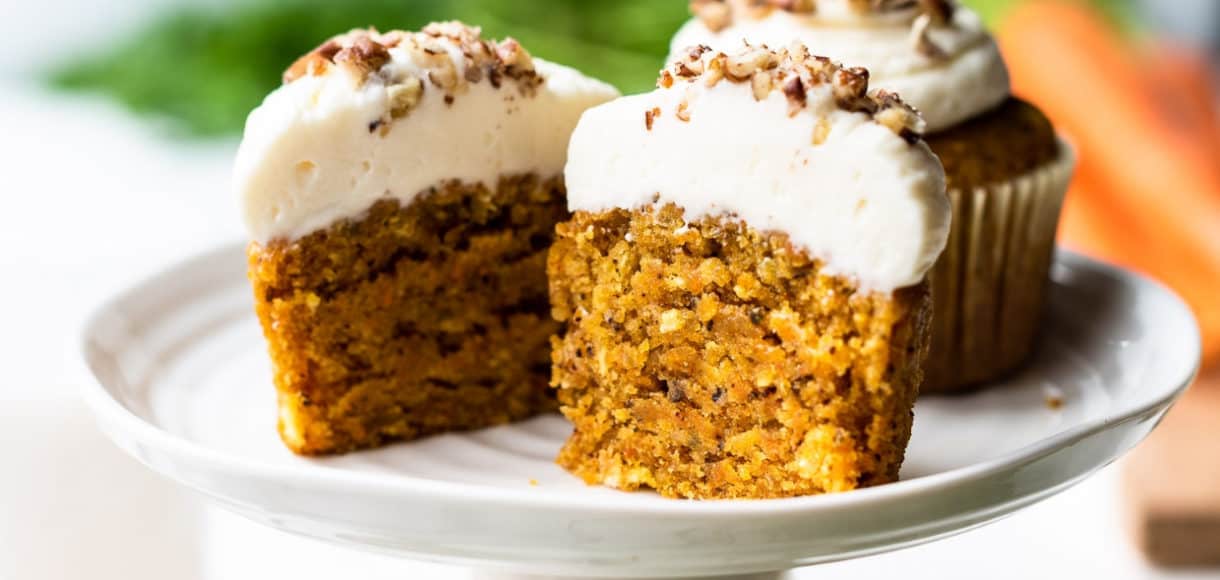 Five Little Things
Five Little Things I loved the week of April 26, 2019: grandmas, fake sneezes, a budding designer, and more.
Five Little Things
Happy Friday! It finally feels like spring in my little corner of the world! It's back to dresses and flip flops, the tops of the trees are fresh and green, and flowers are blooming everywhere! But those aren't the only things to make me smile! Here are Five Little Things I loved this week:​
1. Sweet Spring
Now that spring is here, the markets are starting to burst — I picked up some rhubarb this week and plan on making our favorite Rhubarb Cake for my hubby's birthday, plus something else to celebrate. Speaking of cake, my latest obesession, in case you missed it, are the Carrot Cake Cupcakes I shared this week. I can't tell you how much I LOVE this recipe — I hope you try it!
2. "Leaf" Behind the Plastic
I love how this supermarket in Changmai, Thailand is replacing plastic packaging with banana leaves.
Eco-friendly asian supermarket replaces plastic packaging with banana leaves. 🍃 https://t.co/7R73qNswTE pic.twitter.com/6XJMlVokCL

— My Modern Met (@mymodernmet) April 19, 2019
3. Belle of the Ball
Ciara Gan is a teen in the Philippines who went viral after sharing the gorgeous gown she designed, sewed AND hand painted for her graduation ball. Isn't it beautiful?
A #DIY QUEEN!! @ciaragan said forget store bought, we're bringing this vision to life. The young artist spent countless hours on the masterpiece and the end result had her looking like royalty. 👏👑 https://t.co/Le9bf1vZAz

— FOX 5 DC (@fox5dc) April 11, 2019
4. Accidental Grandma
When a wrong number becomes true friendship….this will make your day, I promise.
5. Faking It
Best fake sneeze ever. (Kids, don't do this at school! 😉)
Hope you have a sunny weekend!