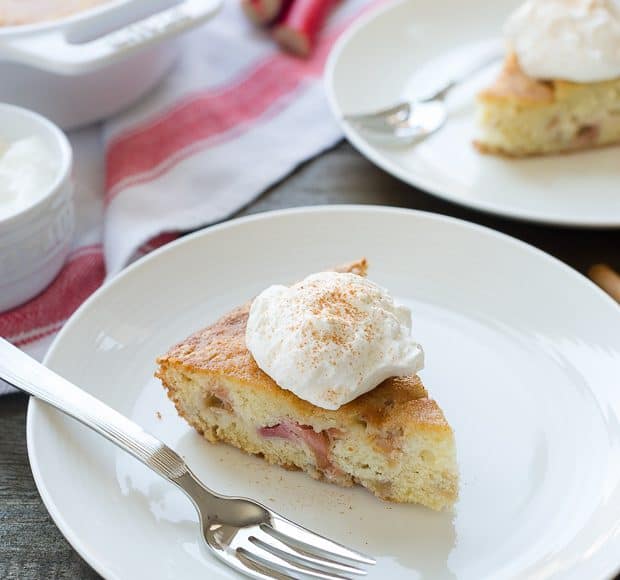 Rhubarb Cake
When spring peeps its head in after the chill of winter, there is nothing more exciting for me than walking into the market and seeing gorgeous crimson stalks of rhubarb among the usual produce. In many places around the country, encountering rhubarb can be rare,…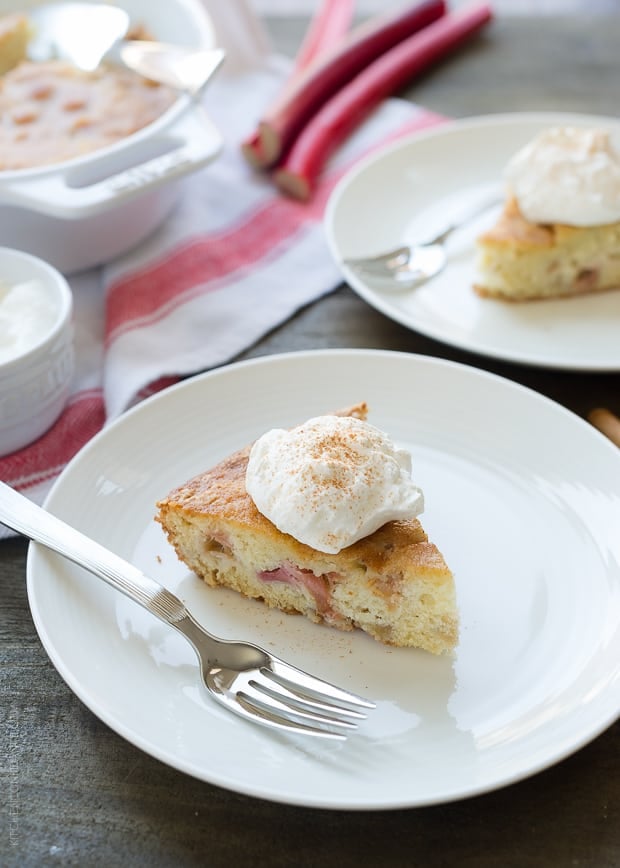 Rhubarb Cake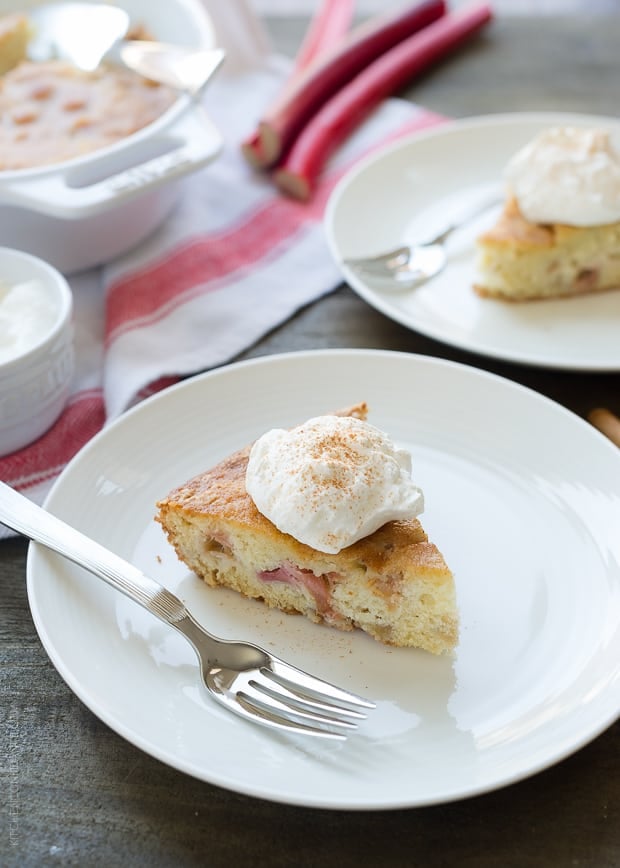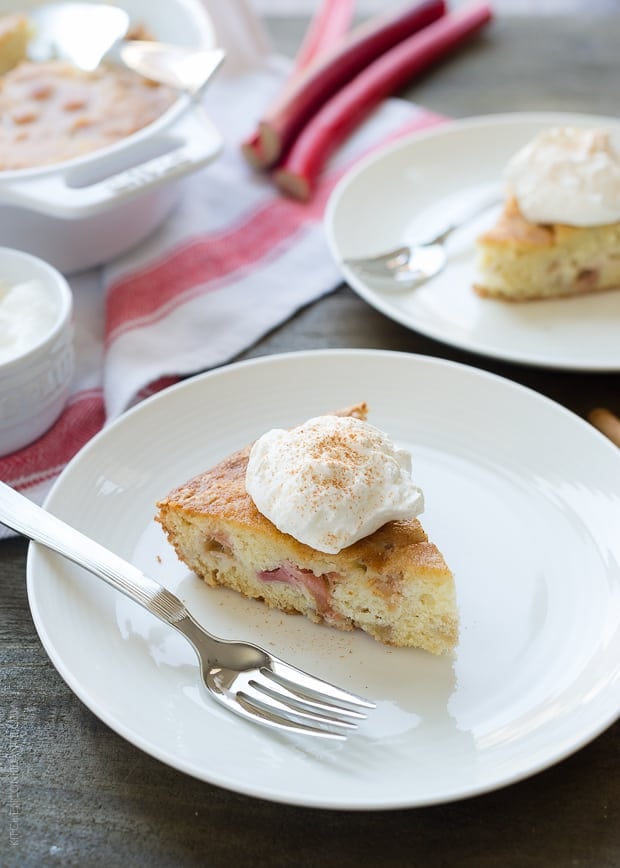 When spring peeps its head in after the chill of winter, there is nothing more exciting for me than walking into the market and seeing gorgeous crimson stalks of rhubarb among the usual produce.
In many places around the country, encountering rhubarb can be rare, but luckily for me, I often see them in our markets outside of the normal spring/summer rhubarb season. And when I do, I always pick up several stalks. To me, it signals the seasons of warmth and summer evenings. It reminds me of outdoor concerts and picnics.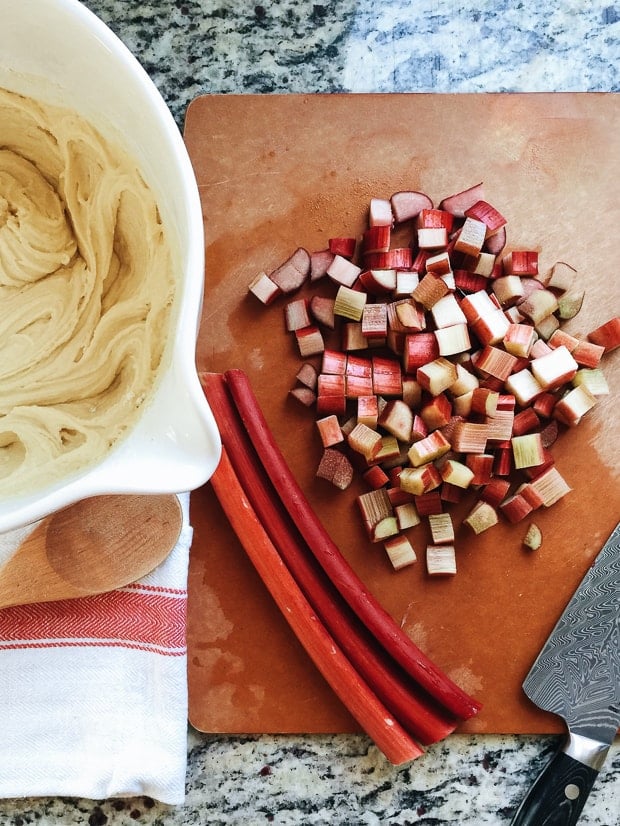 The first time I fell in love with rhubarb, I was enjoying one of the most memorable summers of my life in Chicago. I've mentioned before how I spent some time there as a grad student, and during the summer, my favorite place was Ravinia, one of the best outdoor venues for music and the performing arts in the country, just outside downtown Chicago.
Tucked away in the cozy wooded North Shore suburbs, is the open air stage that is home to the historic Ravinia Festival. Locals and visitors alike enjoy a summer season of fantastic music at the open air theater. I have many memories of Ravinia – it was, after all, where my hubby and I had our first date, watching the Cowboy Junkies. Nearly every summer weekend, I attended performances there with friends, enjoying the entertainment under the stars, on a blanket topped with food and wine.
Indeed, the art of the picnic is taken very seriously by Ravinia-goers. You will often see quite the range of picnic-fare, from elegant low tables decked with cloth napkins and wine glasses, to family sized Coleman coolers with wheels. Walking amongst the blankets is like wandering around a culinary bazaar – you can find trays of cheeses and fruit, composed salads, simple sandwiches with chips and soda, and of course, desserts.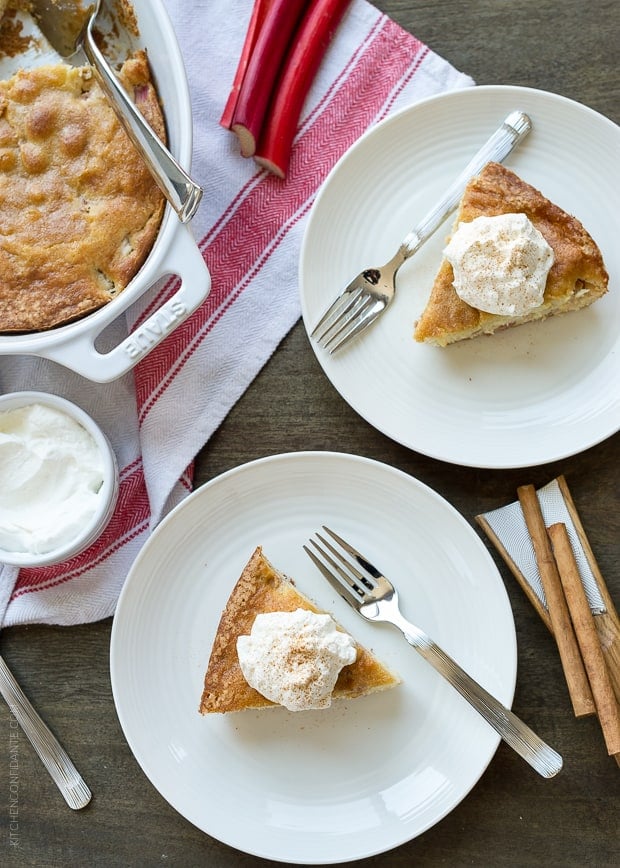 One summer evening, I was there with my friend Liz, and she pulled out this magnificent cake out of our cooler.  It was Rhubarb Cake, her grandmother's recipe and a family favorite. I watched with interest as she cut off a big square and deftly added a dollop of whipped cream – I had never had rhubarb cake before! I understood in an instant why it was her family's favorite cake. The moist cake studded with tangy rhubarb and the swirl of cream is pure heaven. It is summer personified.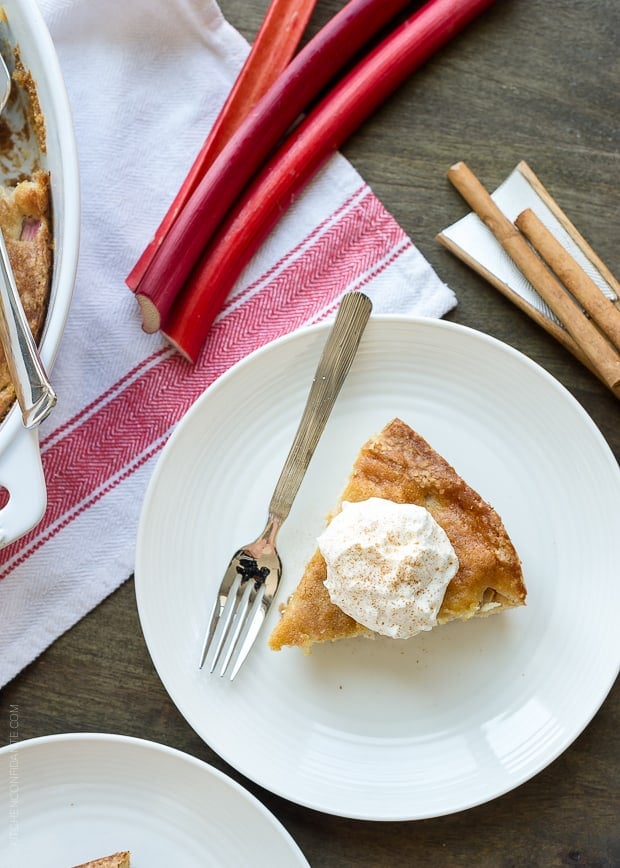 These days, I instantly associate rhubarb with Ravinia.  To me, they go hand in hand with summer. It's been many years since that summer of good food, wine and music, but having a slice of this cake instantly takes me back. If you live in the Chicagoland area, go, for me, to Ravinia. And even if you don't, please make this cake. The symphony of flavors is the next best thing.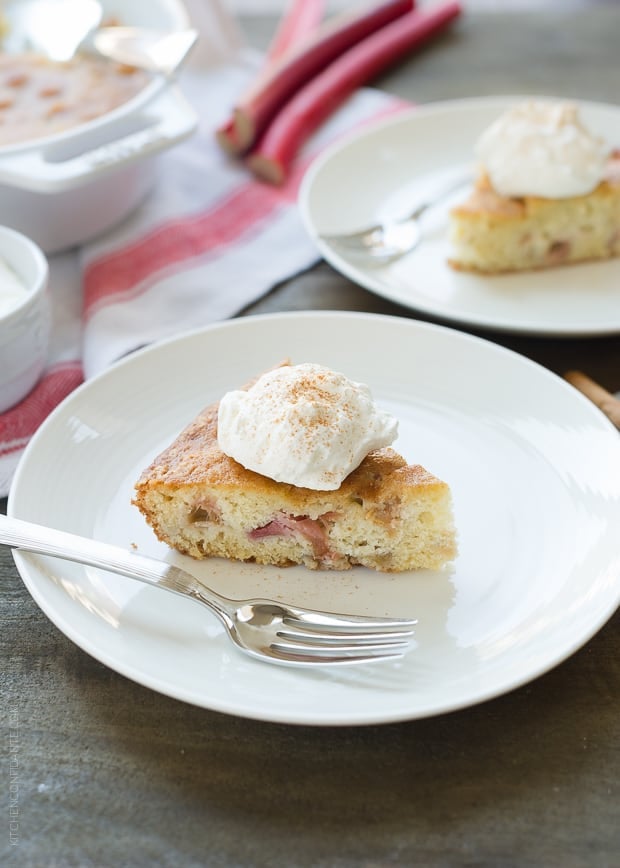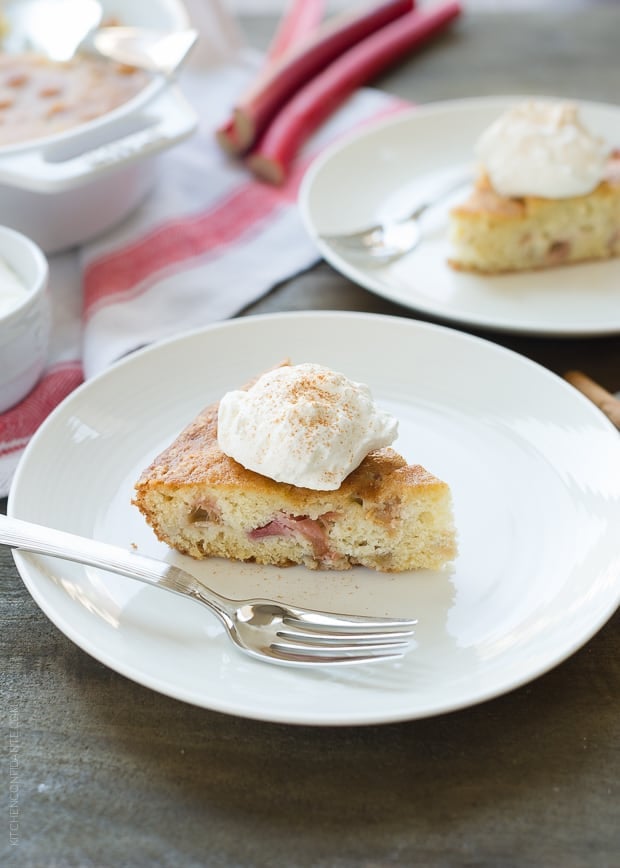 Note: This post first appeared April 20, 2010; the recipe has been updated from the archives with improved kitchen notes and recipe annotation. I hope you enjoy this favorite from my kitchen.
This recipe comes from my friend Liz – her grandmother's family recipe has become special to my family, too. It's the cake I first made for my husband, and has become his favorite, too. Buttermilk makes it moist and tangy rhubarb is delicious with each bite.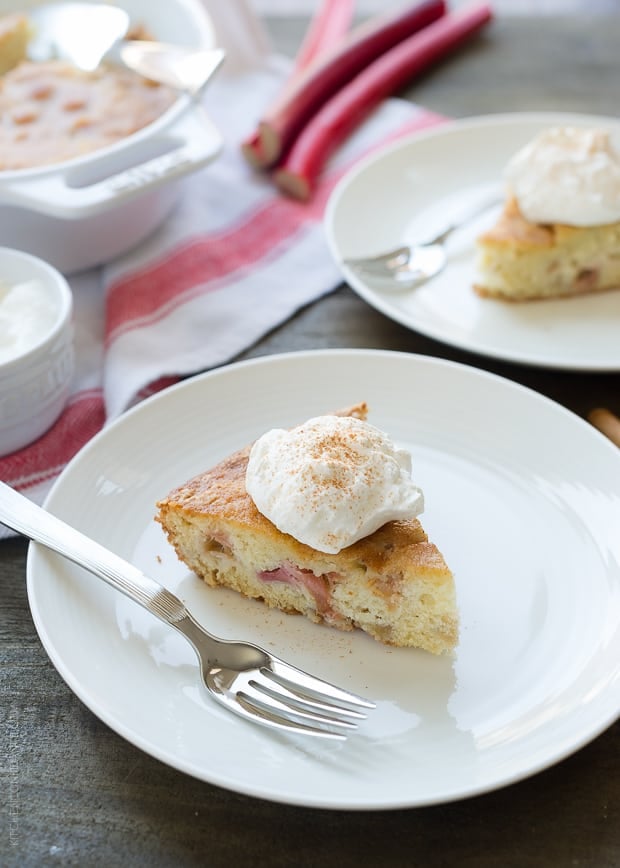 Print Recipe
Ingredients
For the Rhubarb Cake
2 cups all-purpose flour
1 teaspoon baking soda
1/2 teaspoon kosher salt
1/2 cup unsalted butter
1 1/2 cups sugar
1 teaspoon vanilla
1 large egg
1 cup buttermilk (or substitute 1 cup whole milk with 1 tablespoon cider vinegar)
2 1/2 cups chopped rhubarb (about 4-5 stalks, depending on size; don't skimp)
cinnamon sugar (1 tablespoon granulated sugar and ¼ teaspoon cinnamon, combined)
For the Whipped Cream
1 cup heavy cream
1/4 cup granulated sugar
1/4 teaspoon vanilla
Instructions
Preheat oven to 350 degrees. Lightly grease a 9×13 cake pan with butter and set aside.
Sift or whisk together flour, baking soda and salt in a bowl and set aside. In the bowl of an electric mixer, mix the butter and sugar together until creamy. Add vanilla and egg, and mix well. While the mixer runs, alternately stir in buttermilk and flour mixture in batches, ending with the flour mixture, until the batter is just combined. Add rhubarb and stir.
Spread the batter into the prepared 9×13 inch cake pan. Sprinkle the top with cinnamon sugar. Bake for 35 minutes or until the cake is golden brown and a toothpick inserted in the center comes out clean.
While the cake bakes, make the whipped cream. In a cold mixer bowl (I like to put my mixer bowl and whisk in the freezer beforehand), whisk the heavy cream until soft peaks form, and gradually add in the sugar and vanilla. Store in the refrigerator until ready to serve.
When the cake is baked, allow to cool on a wire rack. The cake is delicious warm or at room temperature. Serve with a dollop of whipped cream.