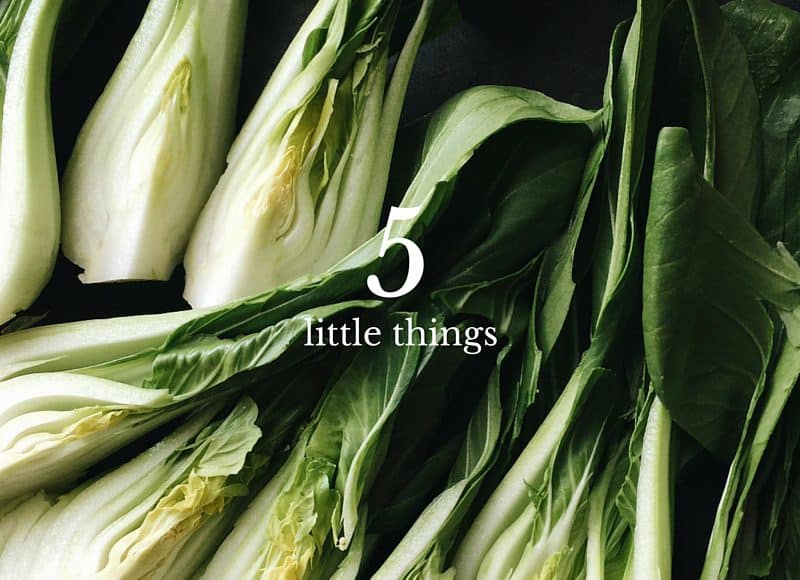 Five Little Things
Five Little Things I loved this week: 1. Baby Bok Choy I'm not quite sure what it is, but lately, I've been obsessed with baby bok choy. Whether I'm cooking up old favorites or just tossing it into newly imagined dishes, I just love how…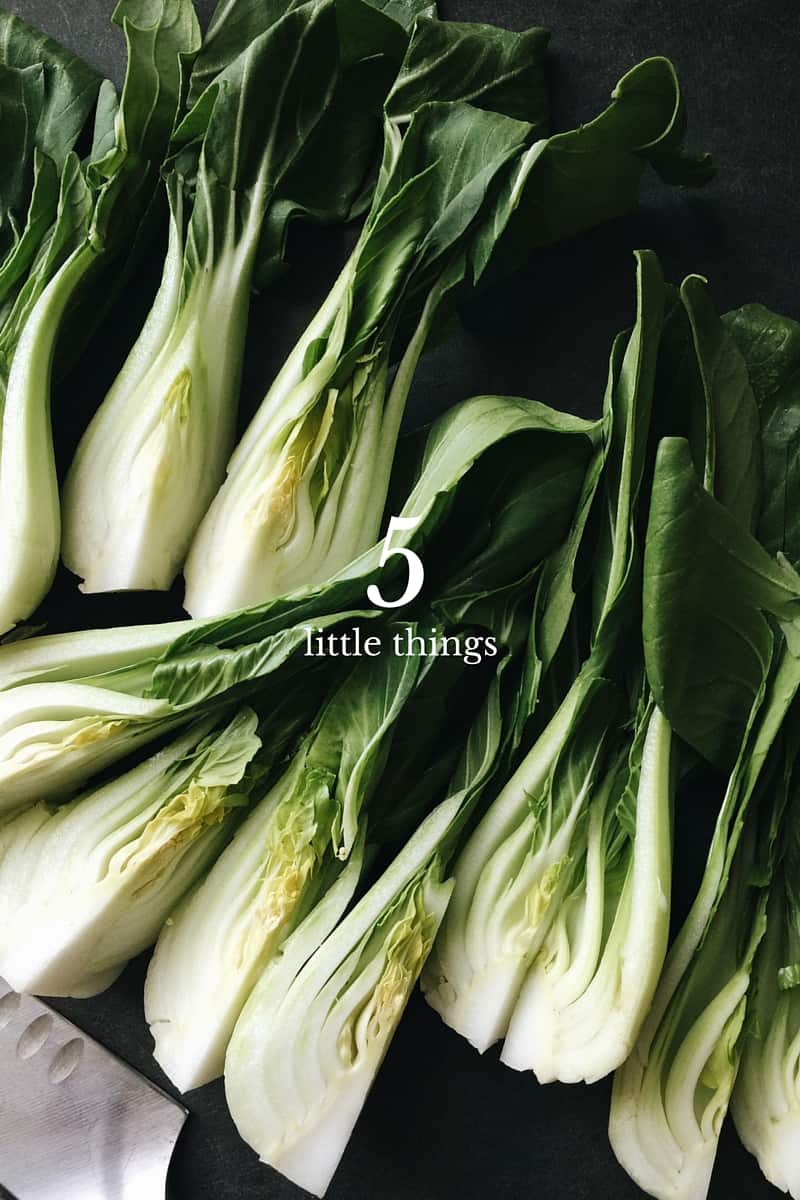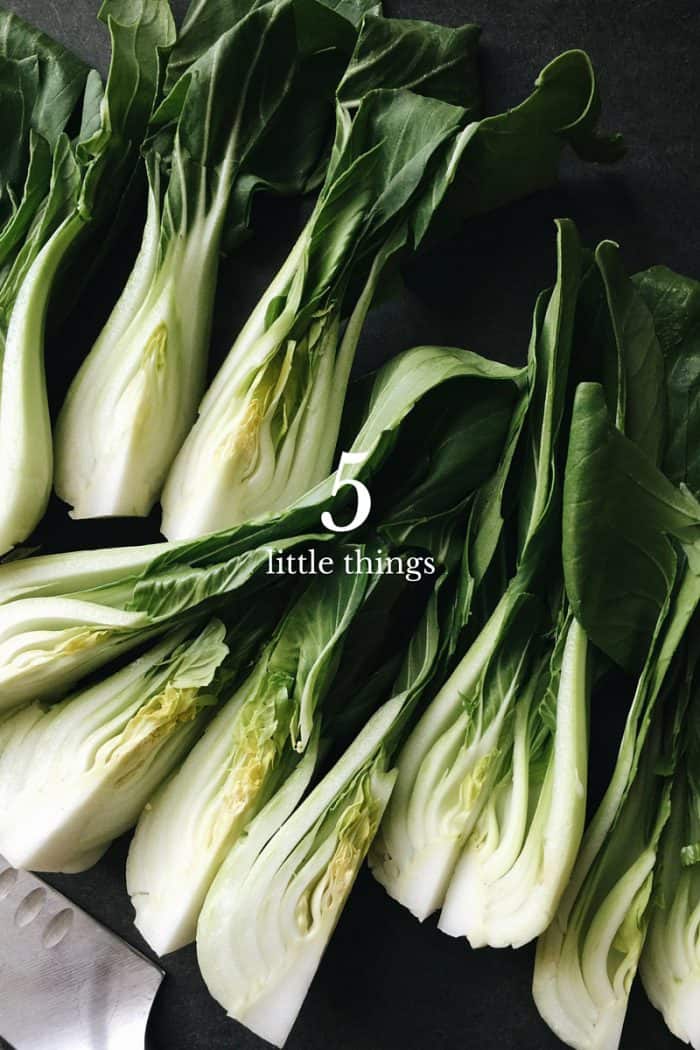 Five Little Things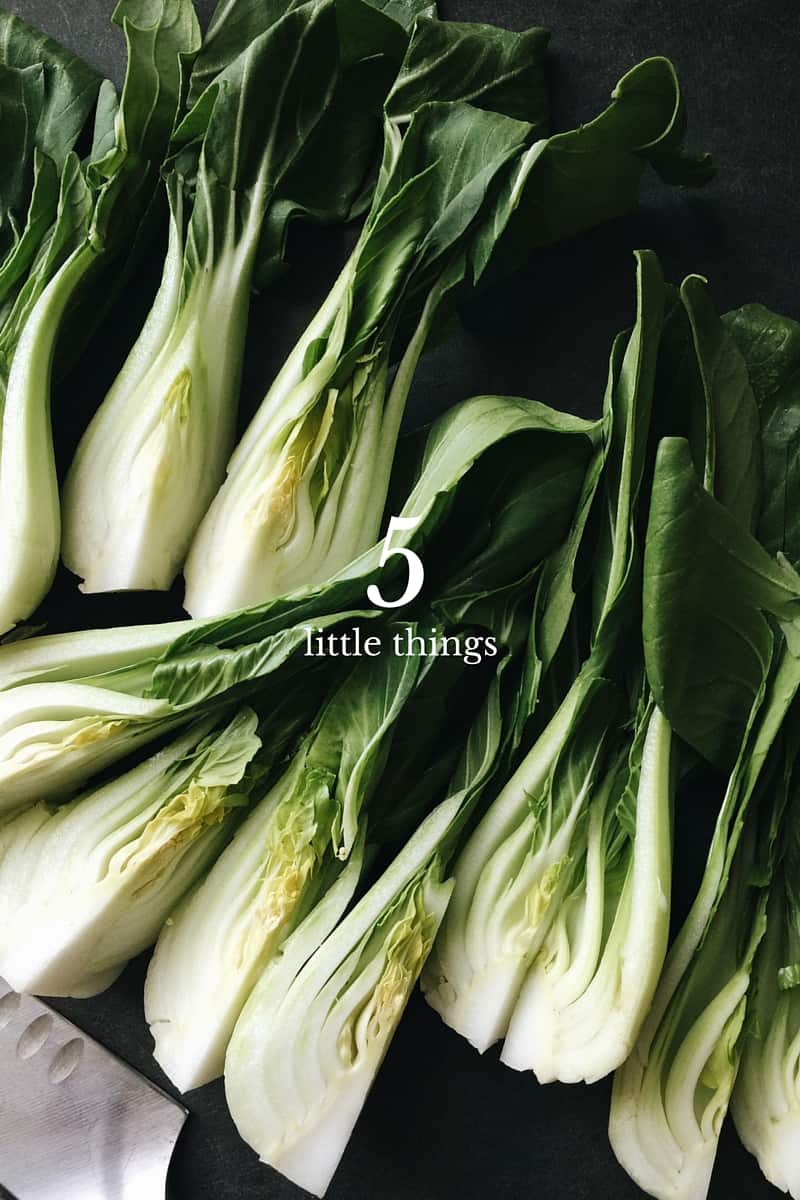 Five Little Things I loved this week:
1. Baby Bok Choy
I'm not quite sure what it is, but lately, I've been obsessed with baby bok choy. Whether I'm cooking up old favorites or just tossing it into newly imagined dishes, I just love how easy this tender leafy green is for adding a nutritious crunch to a meal! If you haven't yet tried my Bok Choy Risotto with Coconut Milk and Pan Seared Shrimp, I hope you do!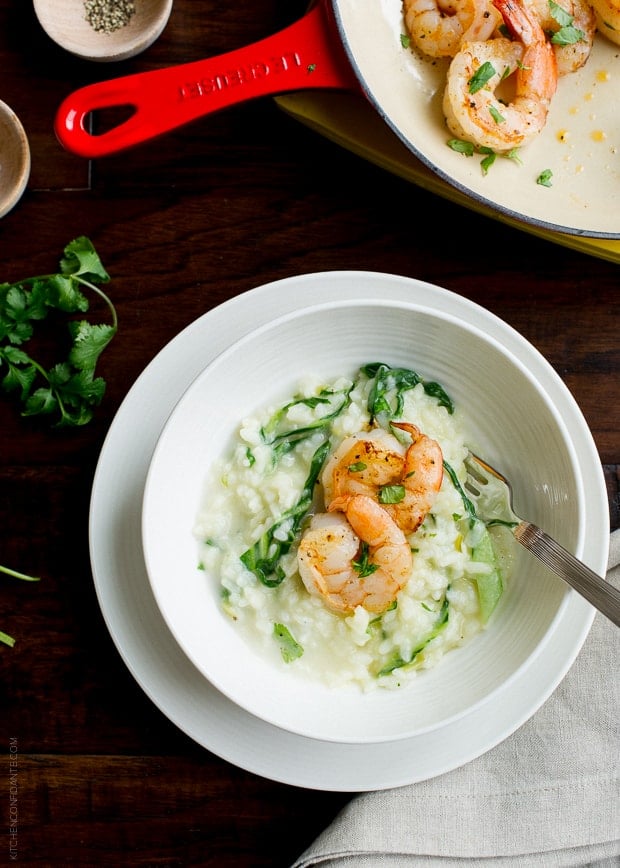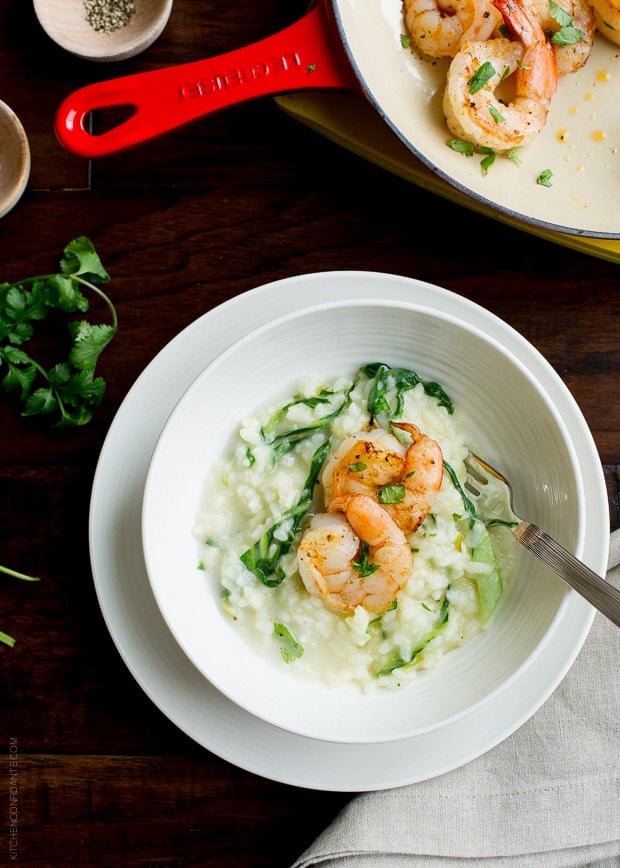 It's also good with leftover roast chicken in this Chicken Mushroom Soba Noodle Soup, and Slow Cooker Korean-style Short Ribs with Noodles.
Around the web, I've bookmarked Jennifer's Shrimp, Bok Choy and Noodles en Papillote (especially since you know how I do love to cook seafood en papillote) and these 9 Recipes to Get You Back to Bok Choy at Food 52.

2. Closet Goals
For over a year, I've had a silly but annoying weight on my shoulders. Since we moved into this house, the ONE thing left to unpack were a few boxes in my closet. Well, in a spurt of productive inspiration, I finally tackled them and reorganized my closet. It's not up to Marie Kondo standards, but you know what, I've decided that is next. I'm going to try her method of folding clothes.
3. Another Year Older
My husband is aging like a fine wine, and today is his birthday! He may cringe when he reads this, but I love him more with each passing year. Life with him gets better and better, and I am so grateful for each day we have together.
4. The Revenant
The Revenant was released on video this week and if you haven't seen this masterpiece, I highly, highly recommend it. Stunning cinematography and Leonardo Di Caprio is brilliant.
5. How NOT to Use Chopsticks
Conan O'Brian visited Korea recently and perfectly demonstrated how not to use chopsticks. I'm happy to say my kids have better chopstick skills! This could also be aptly titled: How to Eat in Korea if You're Not Anthony Bourdain.
Wishing you all a fantastic weekend!