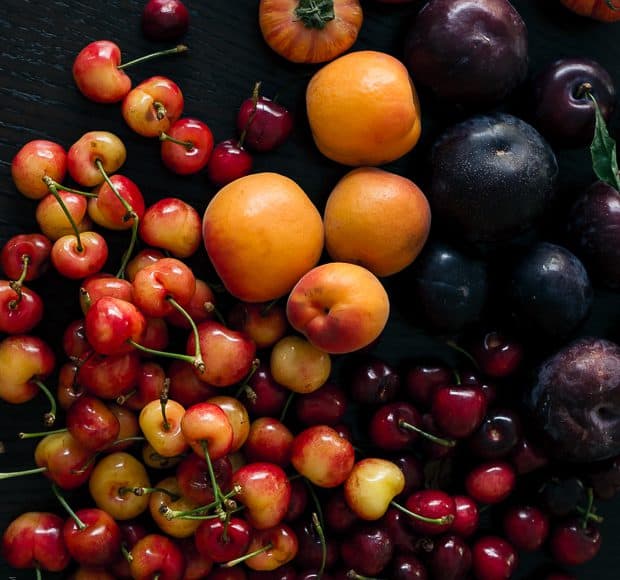 Five Little Things
Five little things I loved this week: Shades of Sunset I was so taken by my farmer's market haul last Saturday, the colors were as gorgeous as some of the prettiest sunsets I've seen! The cherries have really brought a smile to my face, and…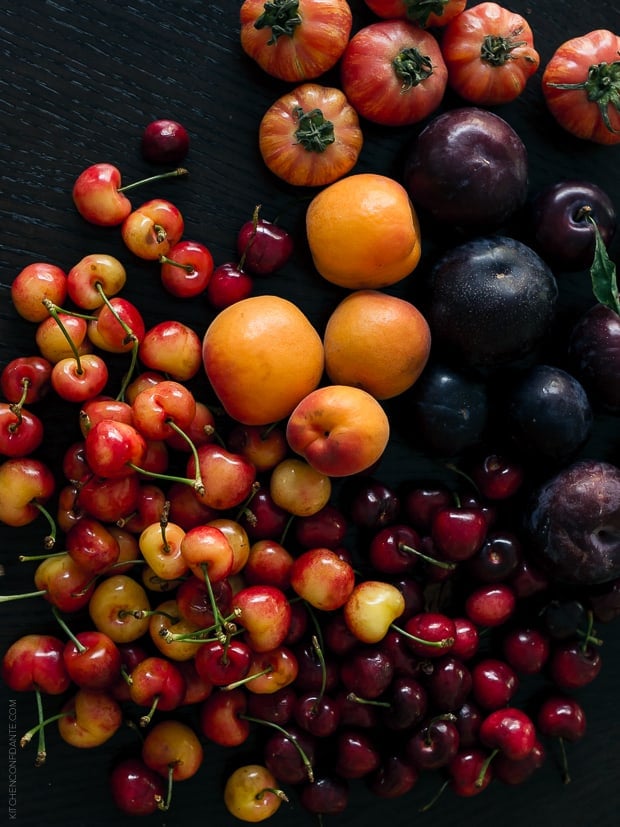 Five Little Things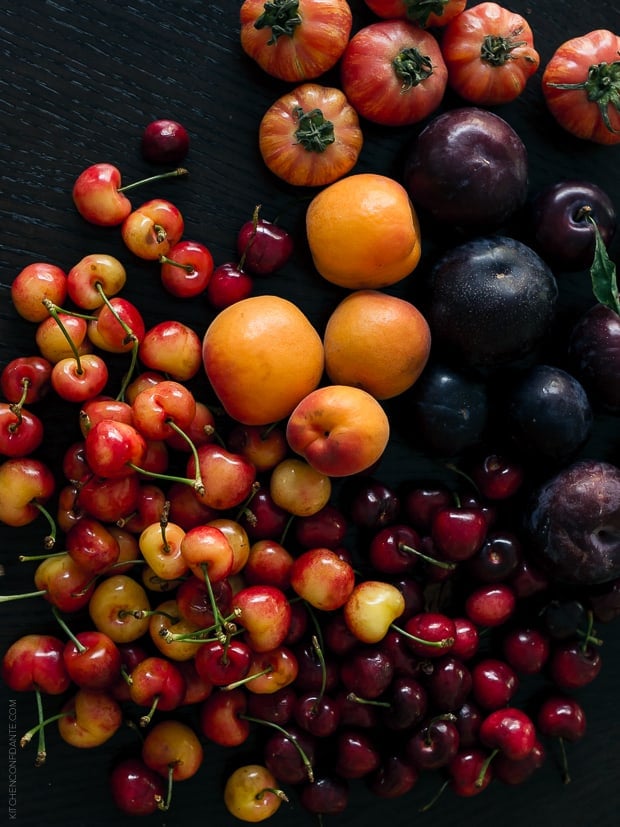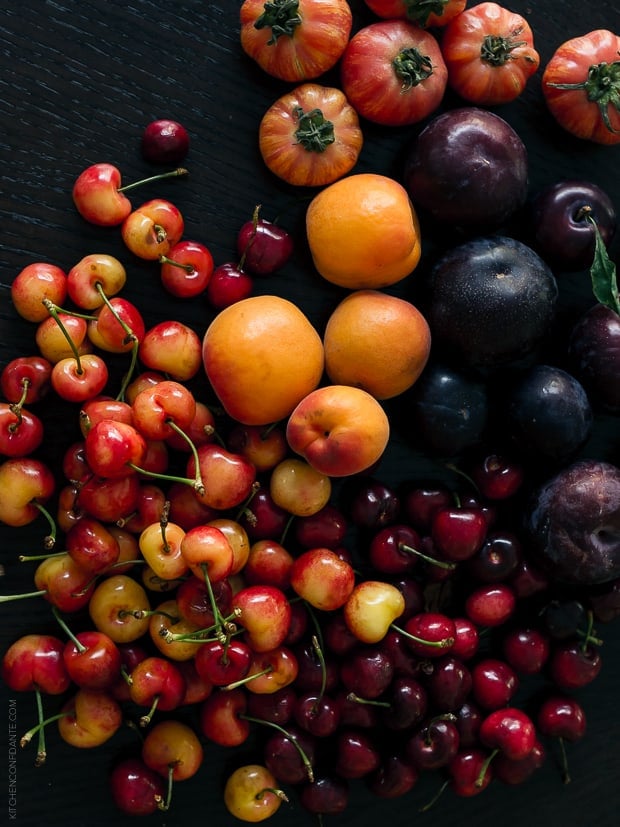 Five little things I loved this week:
Shades of Sunset
I was so taken by my farmer's market haul last Saturday, the colors were as gorgeous as some of the prettiest sunsets I've seen! The cherries have really brought a smile to my face, and I hope you had a chance to check out the Cherry Nutella Scones I posted this week. They're really worth making, I promise!
Yellow
When it comes to colors, yellow holds a special place in my heart. For one, it was my mother's favorite color. And now, because my daughter wrote this poem.
Yellow
by Caeli Baker
The color that wakes you up when the sun hits your wall
The color that tells the rooster when to call
Yellow is a fish, shining in the light
You wish yellow were there on a cold winter night.
Yellow is the flame in your torch when you crawl through a cave
pushing you on to being brave
Yellow is the jingle of coins in a merchant's pocket
Yellow is the color of your grandmother's locket
Yellow is never goodbye, not even a simple sigh
Yellow is contentment of a happy poem
Yellow is a soldier coming home.
Open House

One of my favorite times of year is open house, when the children grab us by the hand and glow with pride as they share all their hard work from the year. I couldn't be any prouder of my kiddos this year!
10 Years of Silence: Lessons on Success
This is absolutely worth a read. See what Mozart, Picasso and Kobe Bryant have in common.
Amazing Dance Routines
It's that time of year when parents are watching end of the year dance recitals and performances. My daughter recently had her recital and I was so proud of her class, they did a great job! Since then, there have been all kinds of amazing videos with incredible dances – here's one that will blow your mind!
Have a wonderful weekend, everyone!!