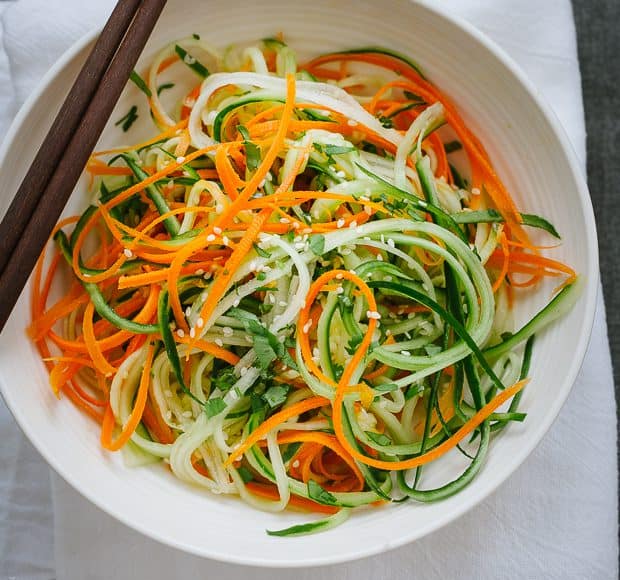 Asian Cucumber Carrot Slaw
I would pick the seat closest to the fan. In the sweltering heat, I would feel the breeze on my shoulders as it rotated, ever so slowly, and I could feel each tick of the second hand move in time with the fan. Time seemed…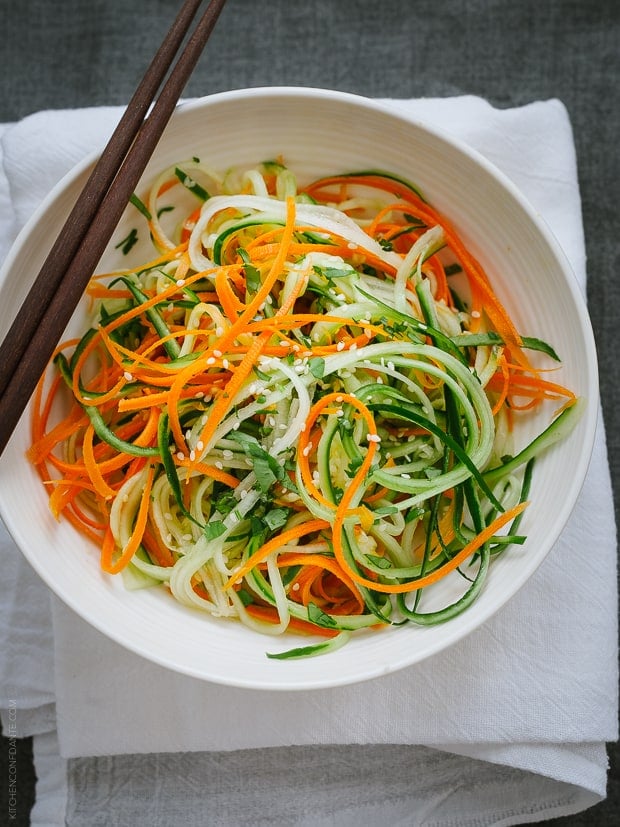 Asian Cucumber Carrot Slaw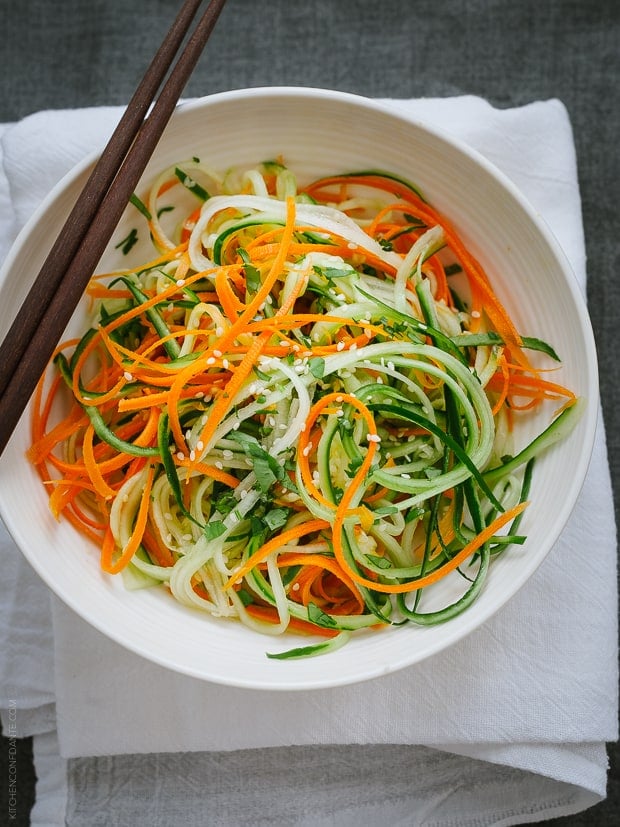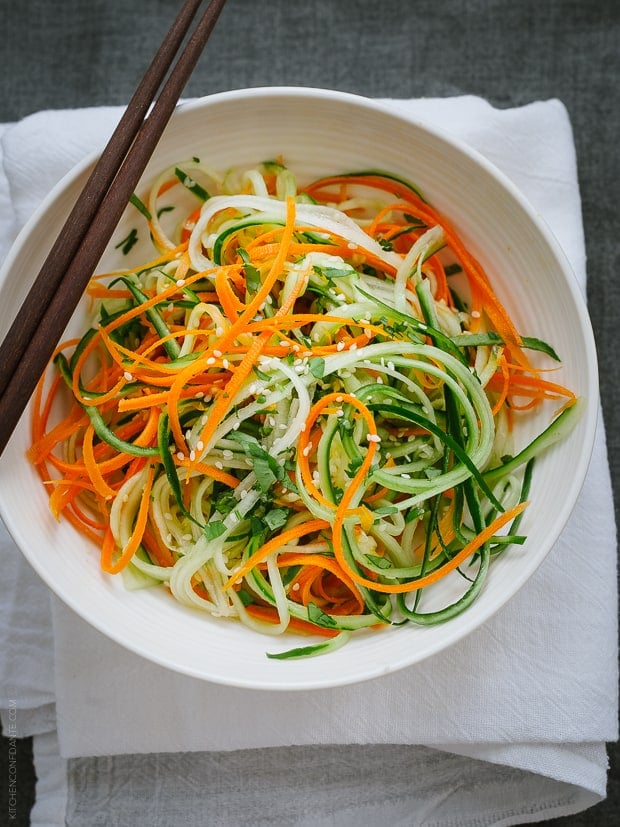 I would pick the seat closest to the fan. In the sweltering heat, I would feel the breeze on my shoulders as it rotated, ever so slowly, and I could feel each tick of the second hand move in time with the fan. Time seemed to pass more slowly when we visited the Philippines. Or maybe it just felt that way since most of my memories of those trips were from my childhood.
The lace on the table could scarcely be seen, its glass top covered with plates. There may have only been a few of us dining, but many dishes cluttered the tabletop – bowls of rice, saucy vegetables, glossy noodles, a fresh whole fish, and stews that have been bubbling all morning. Lunch was not a fancy affair, but important, from the main dishes to all the accompaniments that made it just right. Along with each major food group (seafood, vegetables, meats, noodles), there were the pickled vegetables, shredded and cool; the pungent dried shrimp paste, which was better than any salt for the oxtail stew; and the fish sauce in its little saucers, with a red chili gently soaking its heat into the saltiness. A dab of this and a dip of that made the meals complete.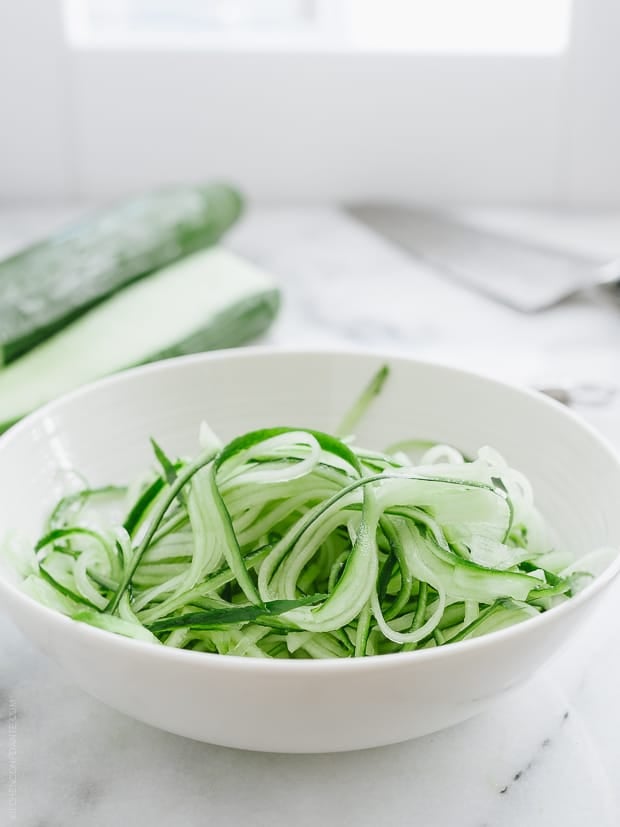 Lunches were a marvel when I visited the Philippines. I loved how this meal was treated with as much reverence as dinner, how a simple sandwich just wouldn't cut it, nor would simply one entree. But for me, sometimes it was those little side dishes that stole the show. Those extra bites of flavor and texture.
This Asian Cucumber Carrot Slaw is a take on those side dishes my mom continued to make for us back home in New York. Lightly dressed and refreshing, it goes with nearly any grilled meat or fish. I recently shared it on Wayfair.com and hope it brings a bite of freshness to your table this summer.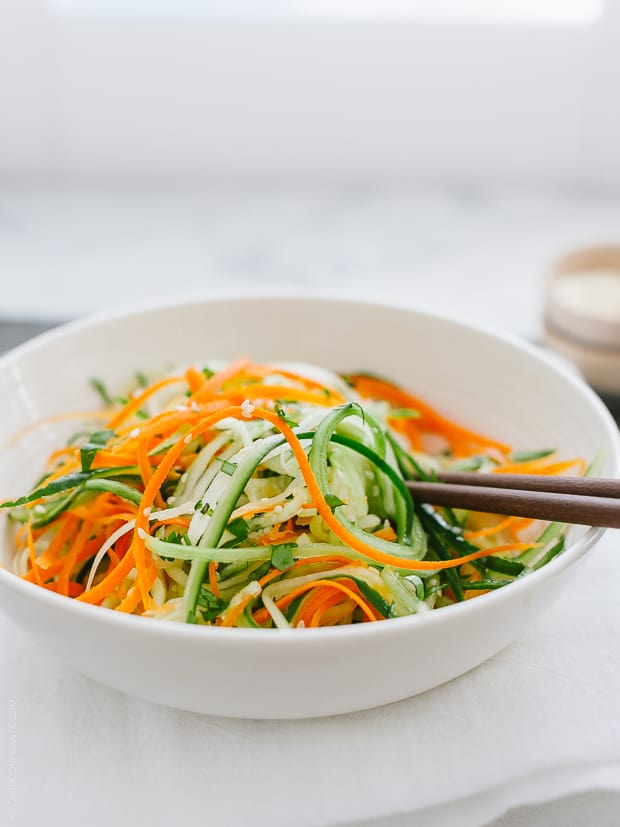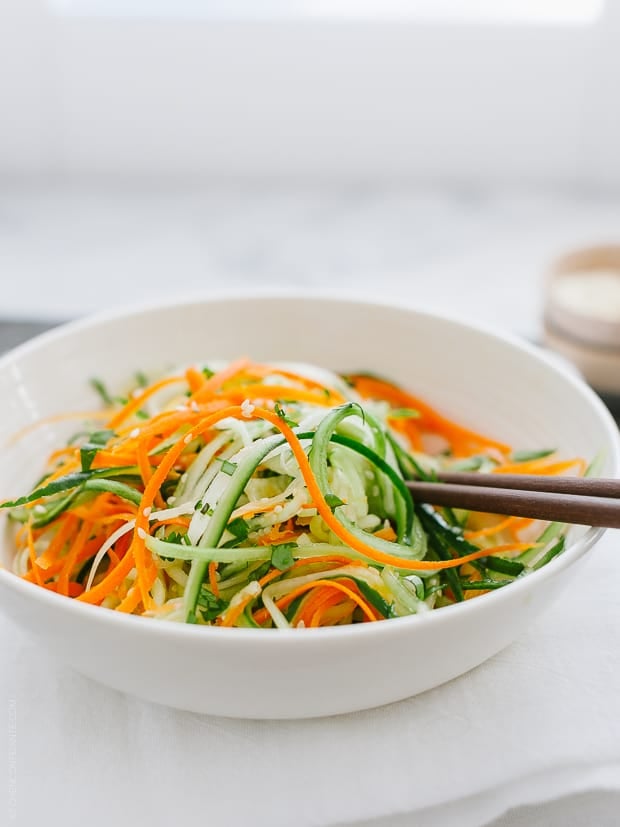 Please join me and find the recipe for Asian Cucumber Carrot Slaw here.