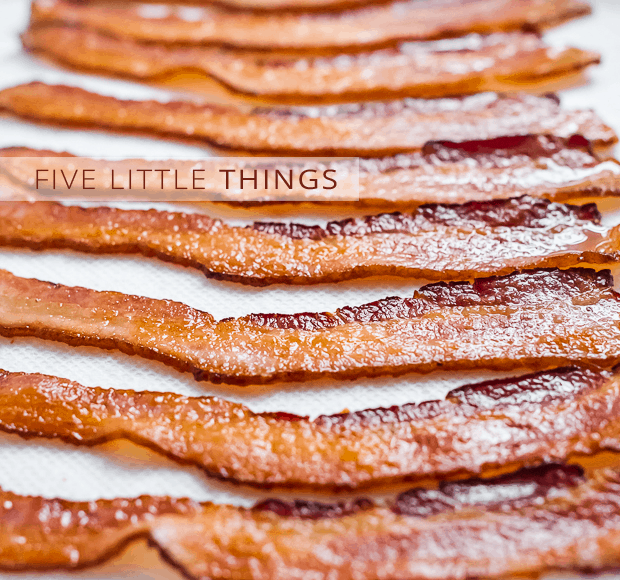 Five Little Things
Five Little Things I loved this week: Baked Bacon I won't lie. Bacon is a wonderful thing. But cleaning up the greasy aftermath on the stove does not make me a happy camper. Baking bacon in the oven is like one of those aha moments…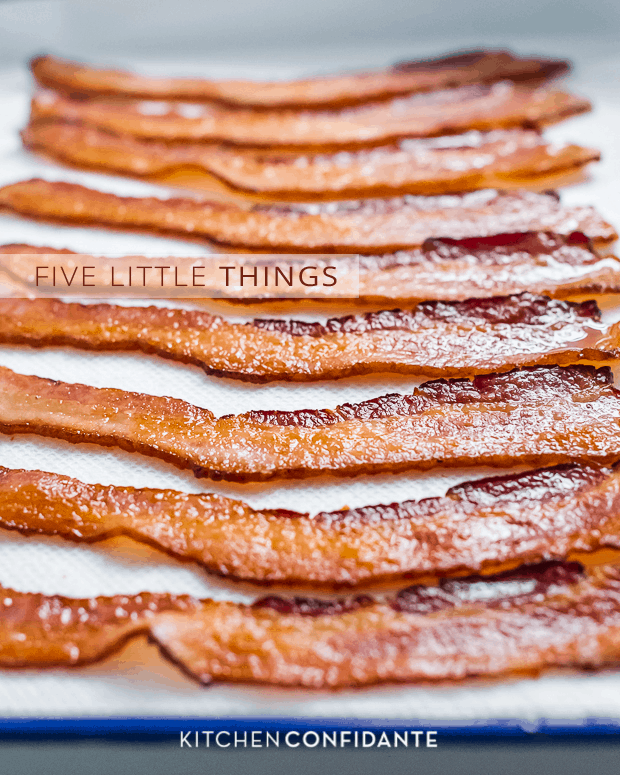 Five Little Things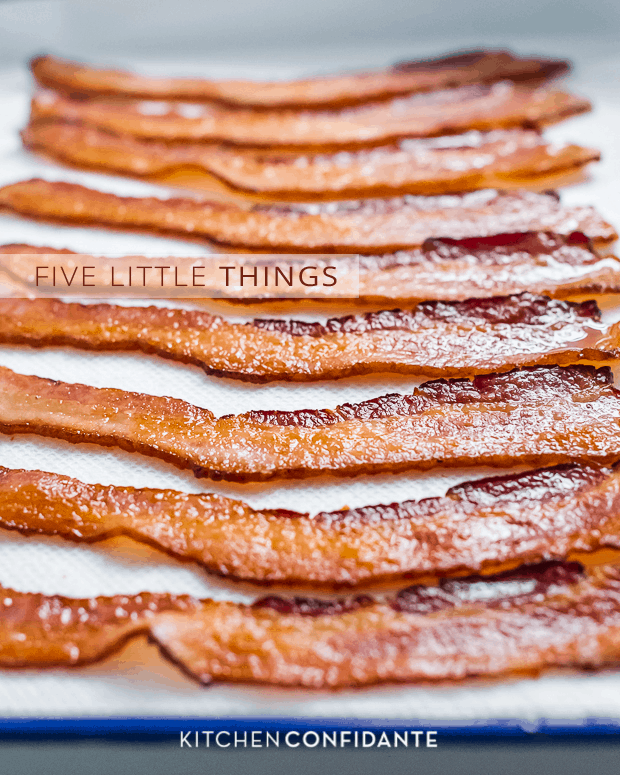 Five Little Things I loved this week:
Baked Bacon
I won't lie. Bacon is a wonderful thing. But cleaning up the greasy aftermath on the stove does not make me a happy camper. Baking bacon in the oven is like one of those aha moments that changes your life forever. I may be a little dramatic, but anyone who dislikes the oily splatter will understand. It's quicker, it's cleaner, it's simpler. See how to do it in this, from theKitchn. It makes prep for my Costa Rican Gallo Pinto a snap. And I can't wait to try these bacon-y delights: Lisa's Bacon, Smoked Mozzarella and Blueberry Jam Crostini (holy yum), Lora's Sweet Potato, Goat Cheese and Bacon Tart (seriously), and Heidi's Classic Blue Cheese Wedge Salad (to make it healthy, natch).
Late Night Snack
I didn't think it was possible. But after decades (did I just say that?) of being a die hard Phish Food fan, I may just have a new favorite Ben & Jerry's ice cream flavor. I have Jimmy Falcon to thank, actually. His Late Night Snack inspired flavor has everything I want: vanilla bean ice cream with a salty caramel swirl and fudge-covered potato chip clusters. Yes. Please. Thank you.
Beefy
I may be on this savory kick, but this Beefy is not about food. He's an English Bulldog who just may be cuter than mine, and a wee more talented:
Beyond "Soda, Pop, or Coke"

Joshua Katz from NC State University has been getting a lot of attention this week, and for good reason. Stop to think: do you say soda or pop (I say soda)? And how do you pronounce caramel? I've always been fascinated by regional differences when it comes to dialects, and finally, thanks to his work, there is a way to visualize it. Definitely check out the project for more, it goes beyond food.
Airline Boarding (Not)
It's summer travel season, and I have Ellen to thank for making me aware of American Airlines' new boarding policy: