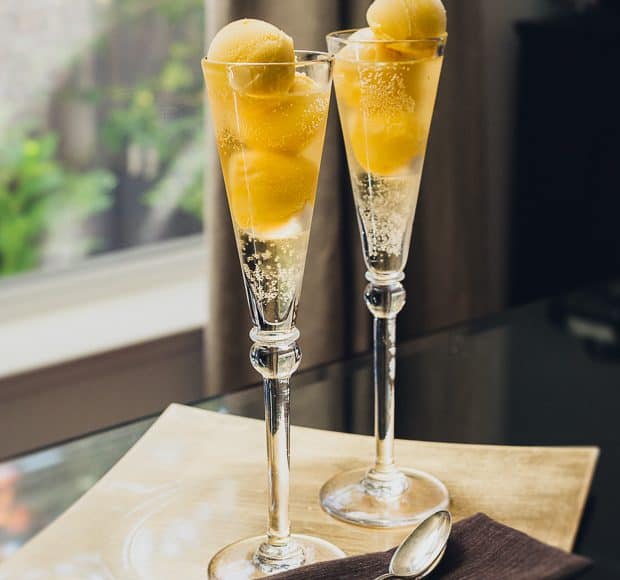 Simple Sundays | Sparkling Mango Sorbet Floats
I stepped out onto the patio this afternoon, my bare feet recoiling as soon as it made contact with the scalding pavers. I hopped around until I turned the corner to the shady part of the house, where the path was shaded and the ground…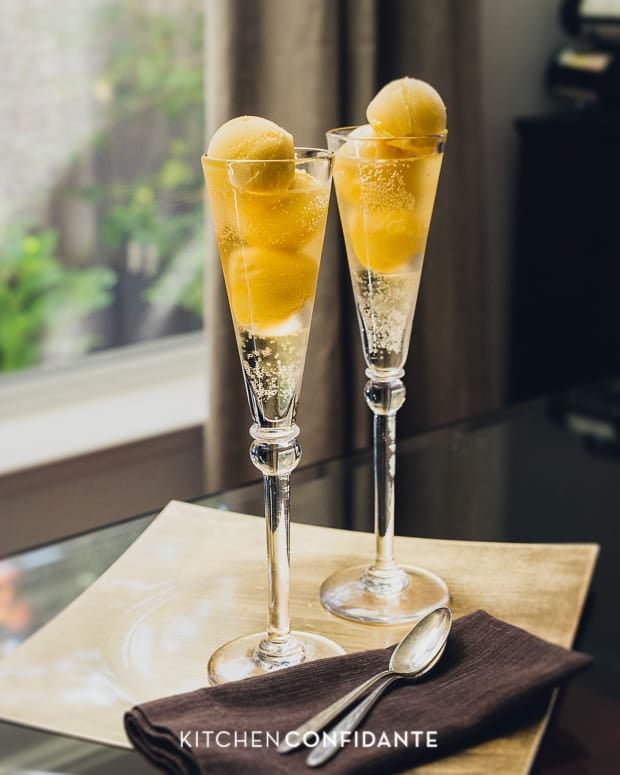 Simple Sundays | Sparkling Mango Sorbet Floats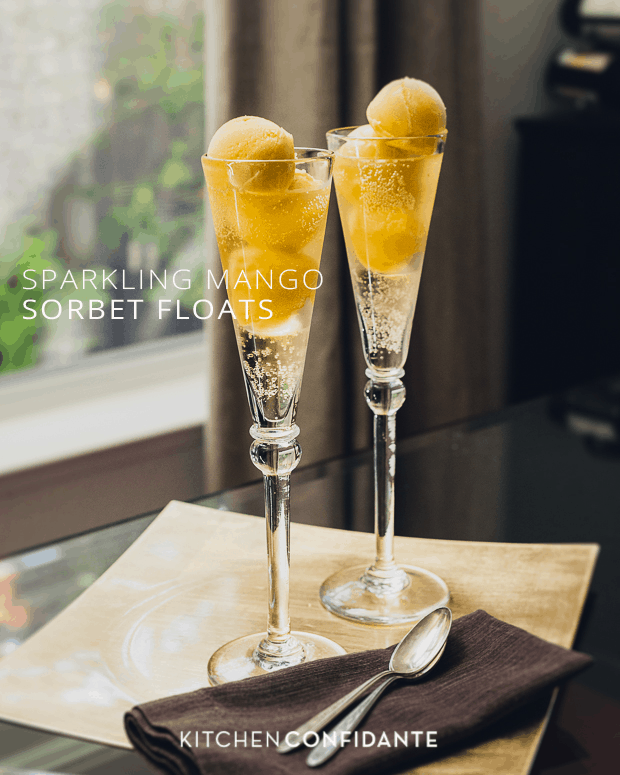 I stepped out onto the patio this afternoon, my bare feet recoiling as soon as it made contact with the scalding pavers. I hopped around until I turned the corner to the shady part of the house, where the path was shaded and the ground beneath me felt warm and soothing instead of blistering. I should have known better than to go outside without sandals. It was the first 100+ degree day of the season, and I had forgotten how easily we sometimes feel the sun's searing heat this time of year.
There is a batch of cookie dough in my refrigerator, chilling, and it will have to wait. Perhaps it is best, cookie dough always does better when you give it ample time in the ice chest. Meantime, something cool and sparkling is calling my name.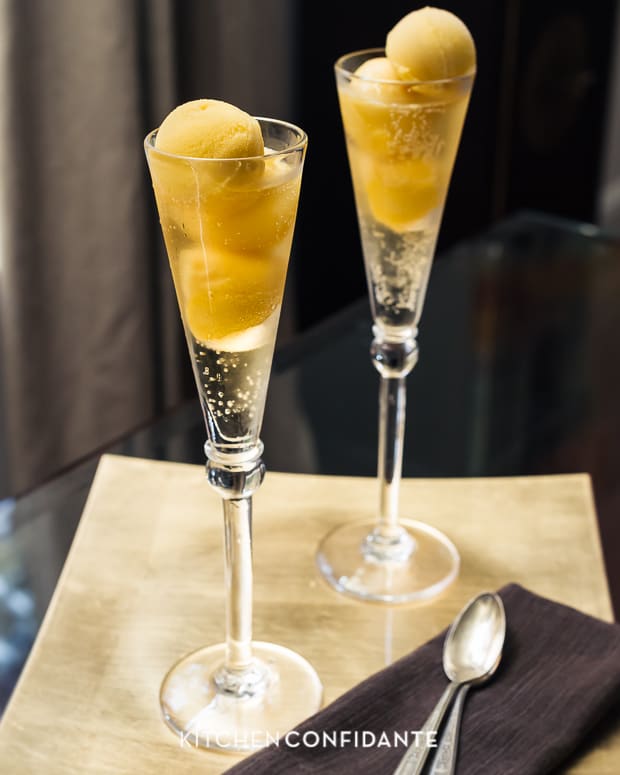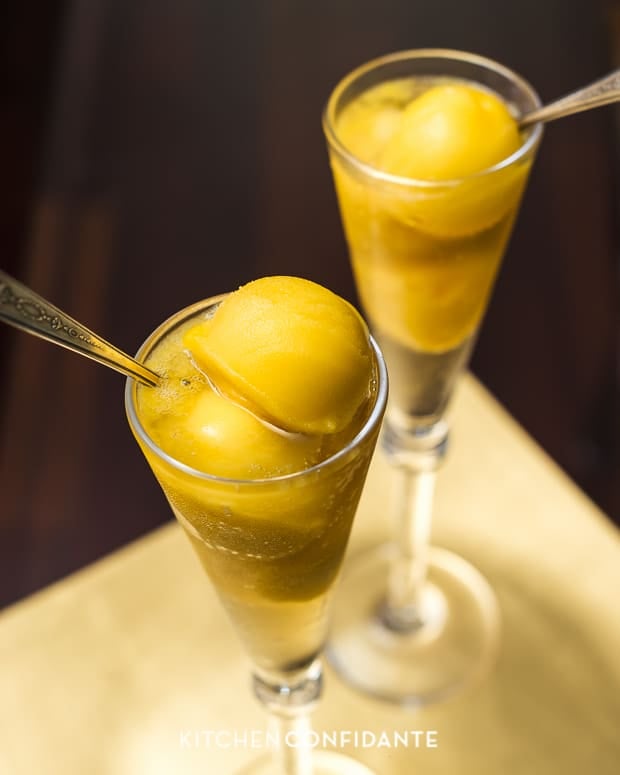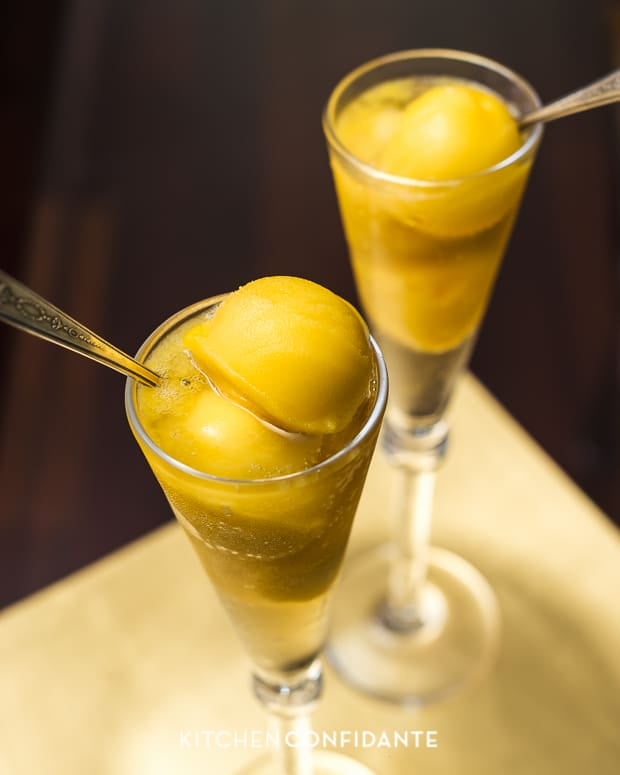 Sparkling Mango Sorbet Floats are my antidote to a blazing hot day. While the mercury rose, I scooped orbs of golden mango sorbet into glasses and poured something bubbly. For the children, that means sparkling juice from chardonnay grapes – non-alcoholic, of course! – but for grown ups, treat yourself to a generous pour of prosecco or cava. If you're feeling extra festive, now would be a good time to pop open a bottle of fine champagne.
Whatever your fizz, I hope you find a cool, quiet place to rest with your sparkling sorbet floats, to soak in the start of summer, and to toast the hot spells that convince us to pause and enjoy the simple things in life.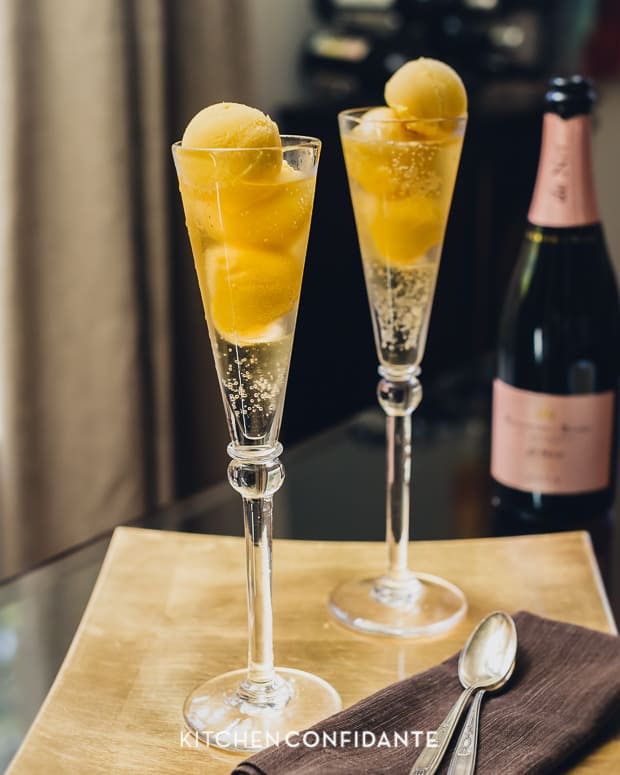 Sparkling Mango Sorbet Floats
I love this light alternative to an ice cream float. Make it with a sparkling juice for little ones or your favorite sparkling wine for grown ups; either way, it will bring out the kid in you this summer! If you have a batch of my Mango Ginger Sorbet, it will be perfect in this. Otherwise, use your favorite store-bought sorbet!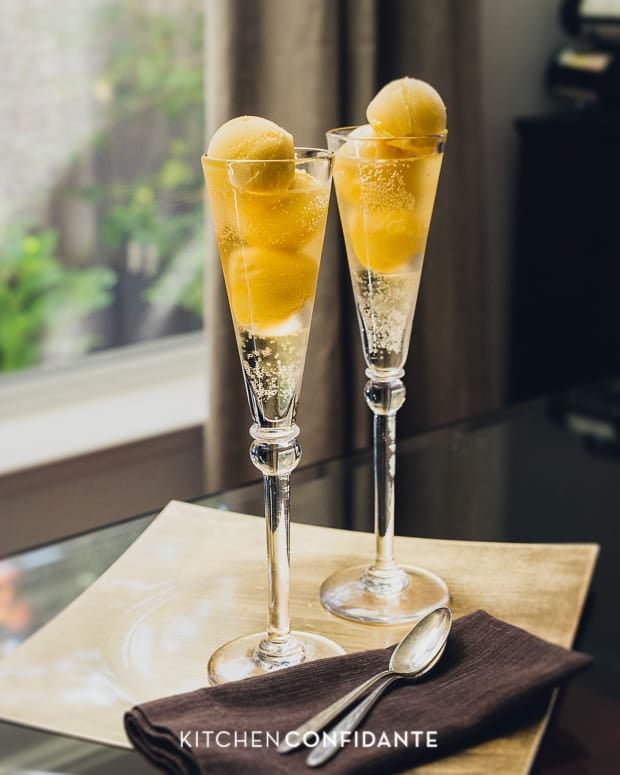 Print Recipe
Ingredients
1 pint mango sorbet
Your favorite sparkling wine or sparkling juice*
Instructions
Use an ice cream scoop to place 2-3 scoops of sorbet in each glass. Pour in your favorite sparkling beverage. Serve immediately.