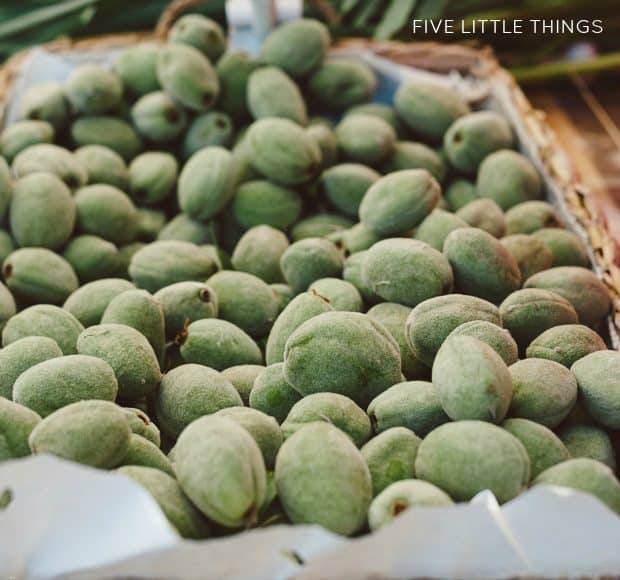 Five Little Things
Five Little Things I loved this week: Abundance in the Markets It's this time of year — these weeks in particular — that I love the most at the farmer's markets. All our favorite fruits are coming into season – all the stone fruits, in…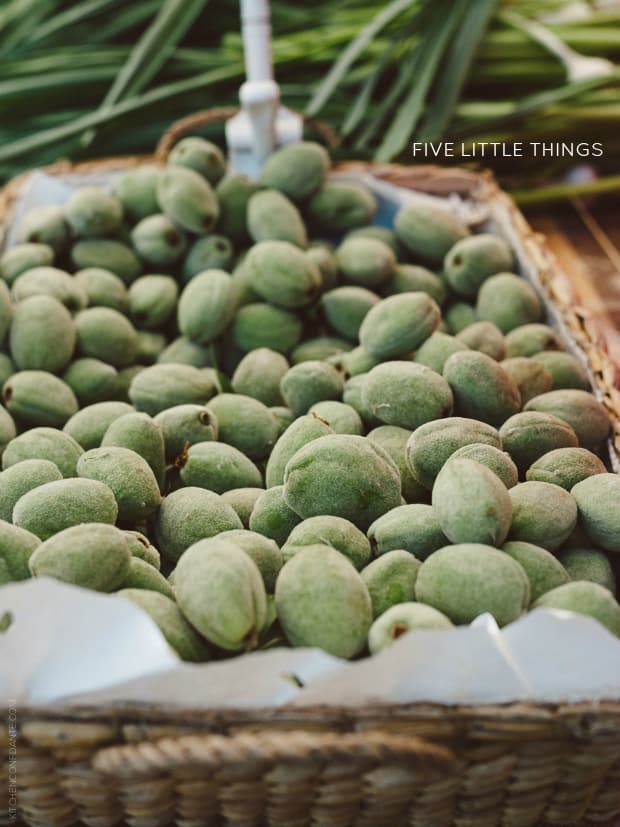 Five Little Things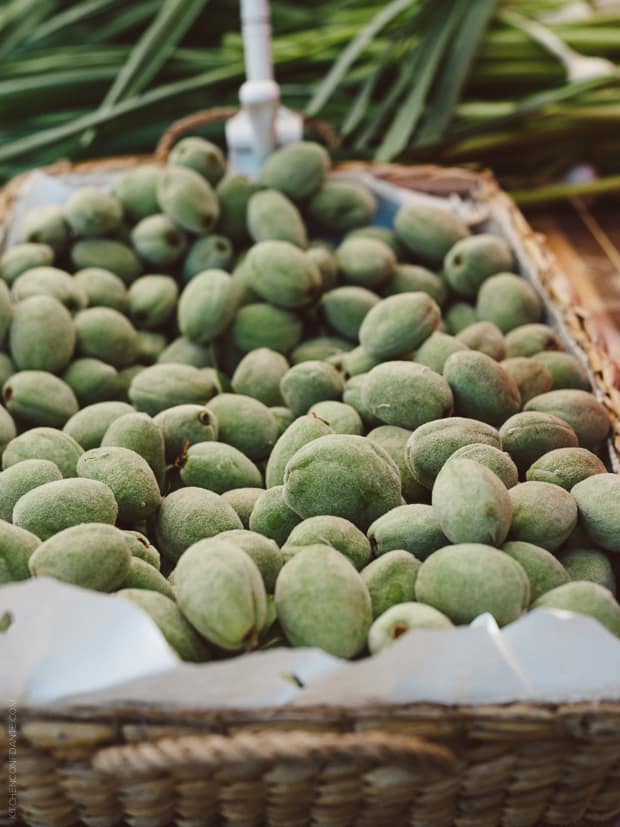 Five Little Things I loved this week:
Abundance in the Markets
It's this time of year — these weeks in particular — that I love the most at the farmer's markets. All our favorite fruits are coming into season – all the stone fruits, in particular! And you can find a few surprises a long the way. Aren't these fresh almonds so pretty?

Mapping Out Food in America
I found these maps visually and theoretically fascinating: check out these 40 maps, charts, and graphs that show where our food comes from and how we eat it.
Delicious Links
This week, these delicious links caught my eye:
Peaches and Cream Custard Tart with a Rich Butter Crust | Foodness Gracious
Very Berry Iced Tea with Honey Mint Syrup | Creative Culinary
Burnt Toffee Chocolate Frappuccino | Seasons & Suppers
Brown Butter Cherry Ice Cream | Tutti Dolci
Commencement
com·mence·ment noun \kə-ˈmen(t)s-mənt\

: the time when something begins

: a ceremony during which degrees or diplomas are given to students who have graduated from a school or college
My daughter celebrated her 5th grade promotion yesterday. Yes, I teared up a bit; that probably comes as no surprise to you. It's amazing how quickly the elementary years go by! As I sat at her little ceremony yesterday, I was touched at how nicely it was done, and it reminded me that I may be one of the few people in the world who sincerely enjoys graduation ceremonies. I find them inspiring, touching, and exciting! In light of this, I thought I would share this TIME article: 12 Inspiring Graduation Speeches by Amazing Women. It's hard to pick a favorite, but if I must, perhaps it would be the ones from Julie Andrews, J.K. Rowling, and Oprah Winfrey. Their messages are timeless, and good reminders, no matter what stage we are in life. If you have time to just listen to one, then it should be this:
Dad's Day
Speaking of sappiness, I practically burst into tears when I first saw this commercial from Dove. Here's to all the dads out there:
Have a wonderful weekend and a Happy Father's Day, everyone!