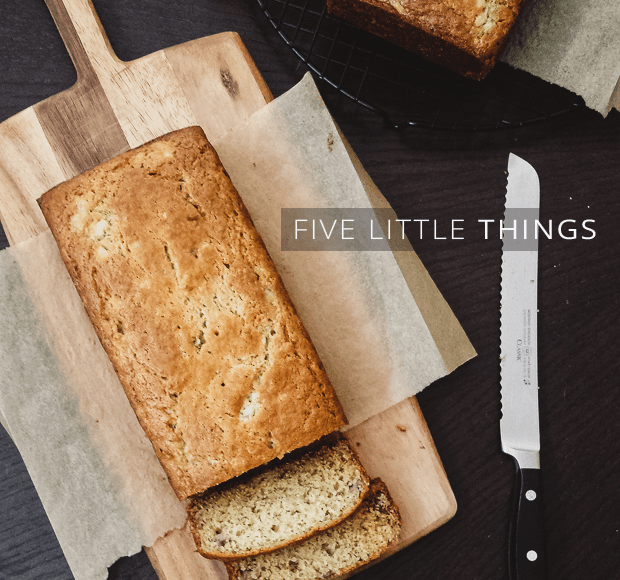 Five Little Things
Five little things I loved this week: Buttermilk Banana Bread I bruised my ego yesterday, along with injuring my wrist, after a ridiculous fall on my bike. Turns out clipless pedals are trickier than I thought (nothing like spin class, ha!). My first go with…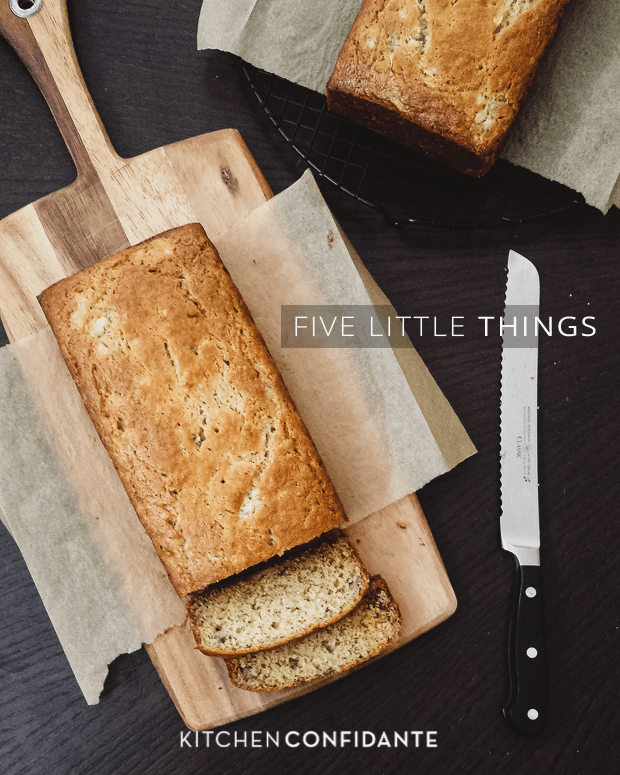 Five Little Things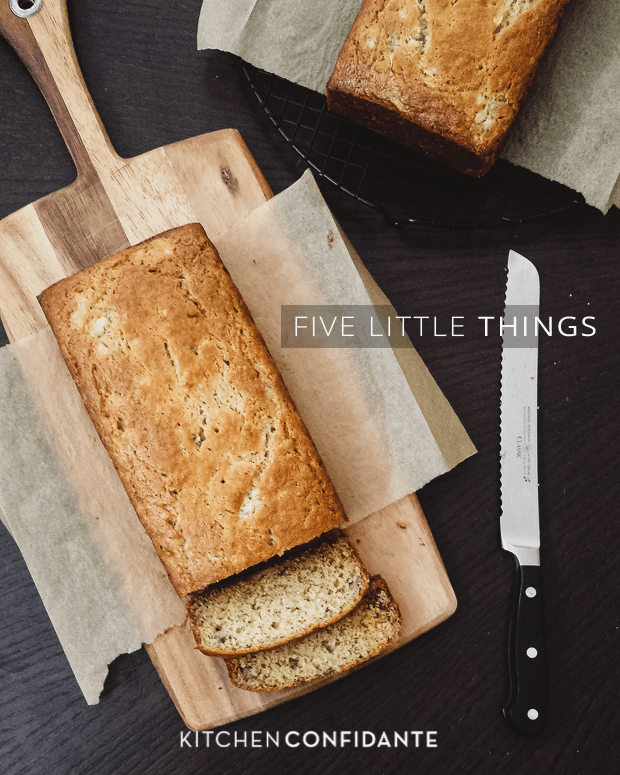 Five little things I loved this week:
Buttermilk Banana Bread
I bruised my ego yesterday, along with injuring my wrist, after a ridiculous fall on my bike. Turns out clipless pedals are trickier than I thought (nothing like spin class, ha!). My first go with them on my bike resulted in an embarrassing fall. I almost wish I had a fantastic story to tell when we went to the ER last night. But the good news is that is just a sprain. And I baked two loaves of Buttermilk Banana Bread before it all happened. It was so nice to have this old favorite for breakfast this morning.
Being a Rightie
My left arm is in a brace, so I'm thankful to still have my dominant hand! Though I have to say, I'm figuring out some fancy typing!
Last Day of School
Woo hoo! School is out and summer days beckon! What's not to love? I'm really looking forward to a lot of QT with my kids in the coming weeks.
Cheerios Cake
This made my week. Amanda, from the beautiful blog i am baker, always seems to find the right words. When it came to her thoughts on the recent Cheerios commercial controversy, her Cheerios Cake touched me keenly. If you haven't seen the commercial, head on over to Amanda's. She explains is perfectly.
Two Faces…Are Better Than One?
What do you think? I can't help but say, "Aww." (click here if preview does not load)

Visit NBCNews.com for breaking news, world news, and news about the economy
Happy Friday, everyone! Stay out of the ER for me, will ya?