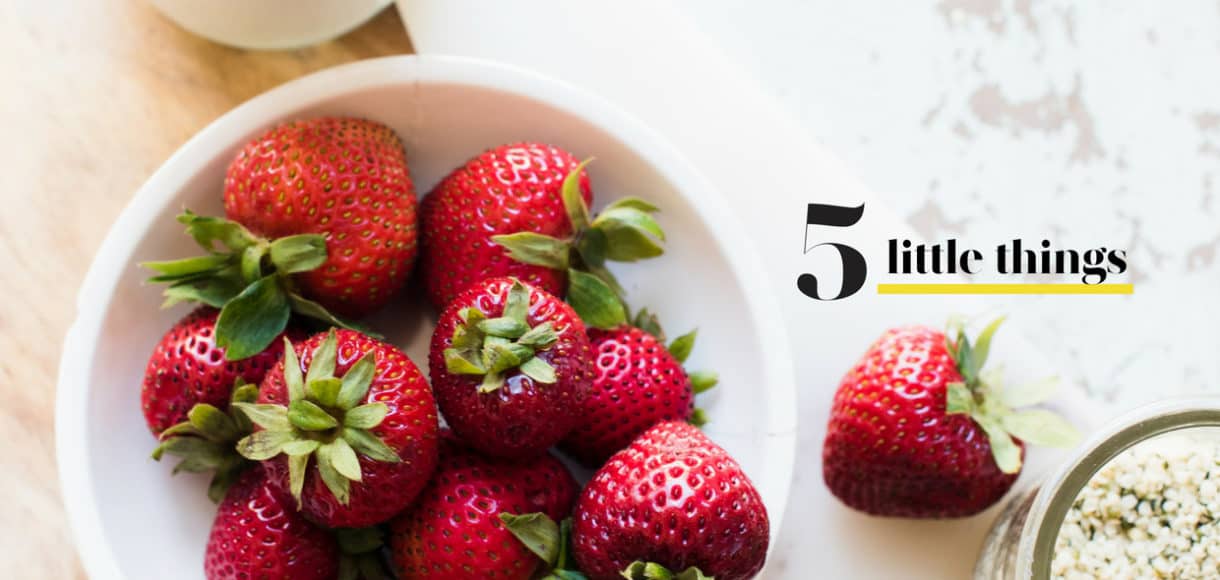 Five Little Things
Five Little Things I loved the week of June 29, 2017: sprinkles, an 11 year old artist, New Jersey, and more.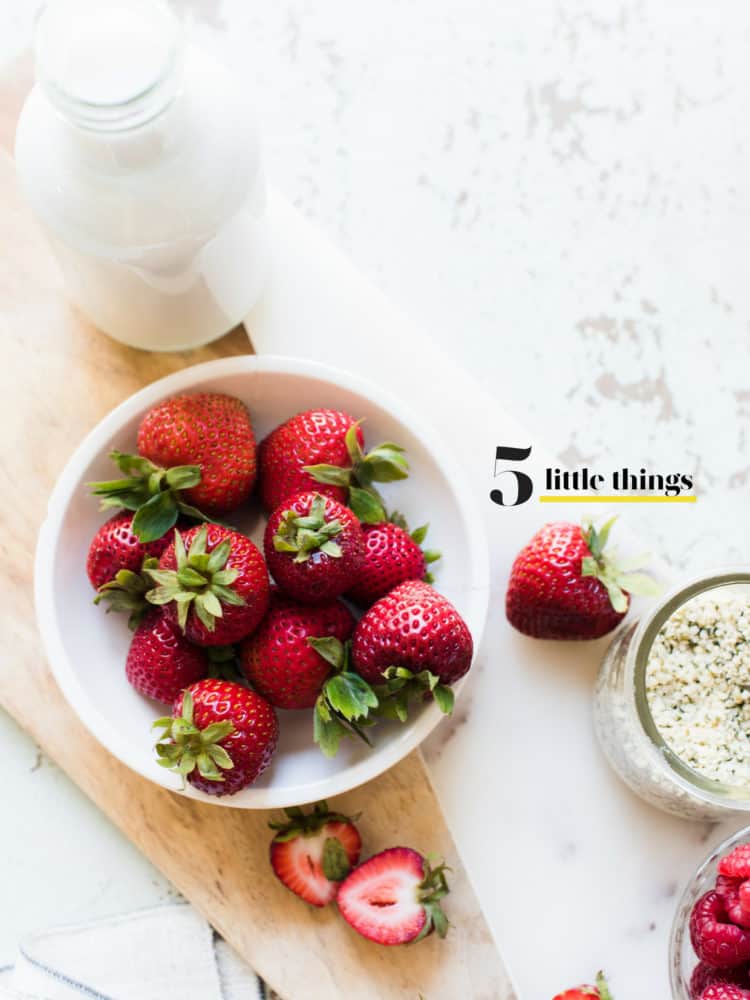 Five Little Things
Friday! At last! Tell me, did you have a good week? It's been a quiet, but productive, week – quite honestly, I don't have much to say! I've been focusing on getting stuff done, because at this time next week, I'll be taking some time off for some major QT with my family! I can't wait to share where we're headed!
Here are Five Little Things I loved this week:
1. Sweet Strawerries
I've been really critical of the strawberries lately. Until this week. Finally! Sweet strawberries are here, and I can just gobble them up plain! But even if they were less than ideal, all was not lost. I can put them in a Coconut Tapioca Pudding with Strawberry Rhubarb Compote or Berry Jicama Salad — those dishes will forgive the not-so-sweet berries.
2. Rainbow Sprinkles
Did you know that cake sprinkles have been around since the late 18th century? I had no idea!

3. Answering Your Burning Frozen Questions
If you could ask Olaf and Anna any question, what would you ask? These kids are too cute! Make sure to watch the ending…trust me!
4. A True Artist
This young man from Nigeria is an amazing artist and such an inspiration! What talent, at only 11 years old!
5. Is Central Jersey Real?
My East Coast friends — and especially my Jersey friends — will appreciate this question! Stephen Colbert tackles the debate: is central Jersey a real thing?

On that note, I'm craving a pork roll…or is it Taylor ham?
Have a happy weekend, everyone!