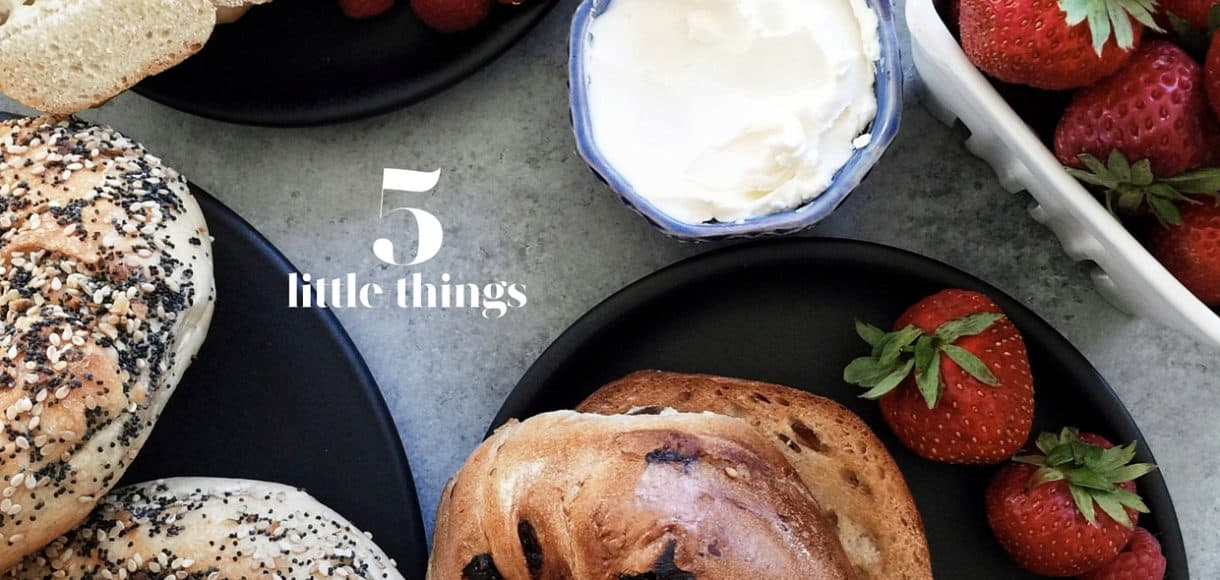 Five Little Things
Five little things I loved this week: 1. Real Deal Bagels My husband sure knows the way to my heart – he brought home the best gift ever after a week of meetings in New York: a baker's dozen of bagels from Ess-A-Bagel! What a…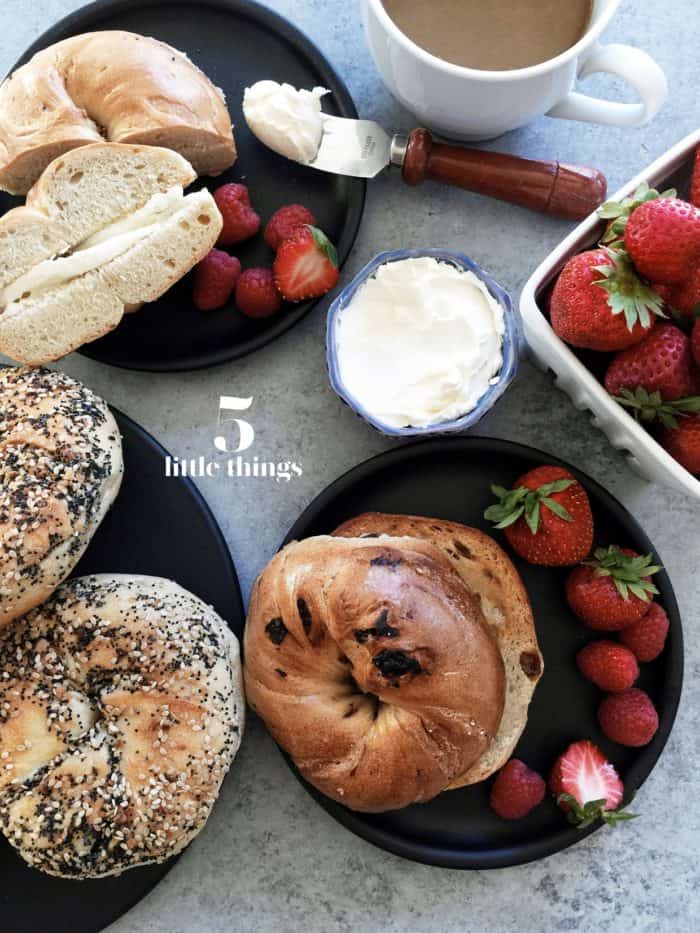 Five Little Things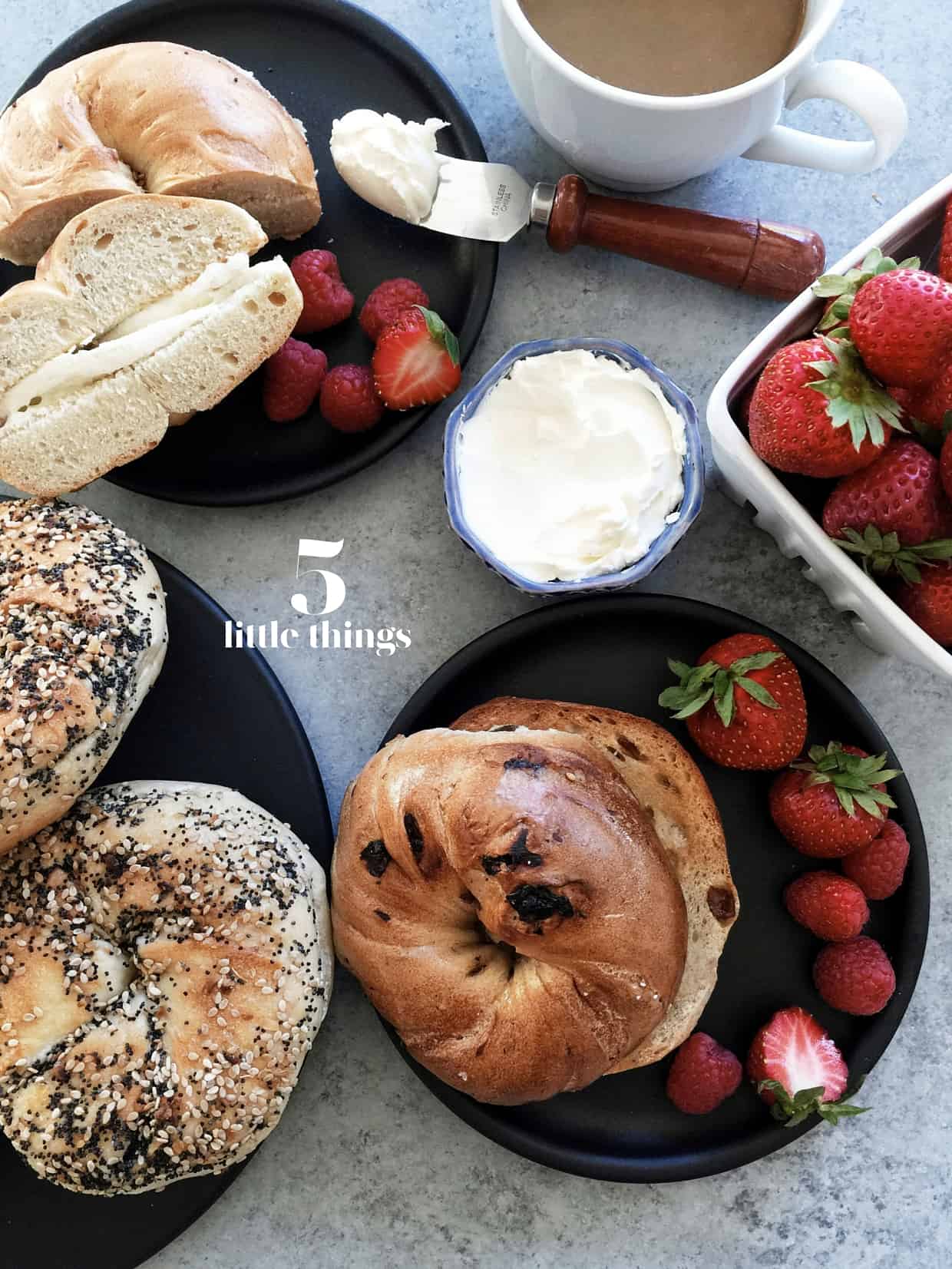 Five little things I loved this week:
1. Real Deal Bagels
My husband sure knows the way to my heart – he brought home the best gift ever after a week of meetings in New York: a baker's dozen of bagels from Ess-A-Bagel! What a surprise! This taste of home was heaven, I can't even tell you. As soon as the bagels emerged from his carry-on, the whole family pounced and celebrated with a post-dinner snack.
2. Roald Dahl's Food Inventions
Ever since I was in grammar school, I've had a love for Roald Dahl. In third grade, we did dioramas one month for our book reports, and I worked on recreating the chocolate waterfall of Augustus Gloop's doom in Charlie and the Chocolate Factory. It was spectacular, melted chocolate, molded over waterfall shaped plastic mold, sugar flowers, gum drop bushes – I had so much fun! Scored an A! But when I returned to school the following day, an army of ants discovered the sweet paradise, and into the trash the whole shoebox landed. To this day, it's one of my favorite books to read aloud to the kids. This week in the Lucky Peach, there was a fun piece on Nineteen of Roald Dahl's Most Important Food Inventions – I imagine you'll find a few that will make you smile!
3. Summer QT
This week we had a lull between summer camps, which meant my kids and I made the most of our days together! We finally watched Finding Dory (very cute), painted pottery, tried new treats in town, and just enjoyed not having a schedule. I have to admit, I'll be sad when summer vacation comes to an end.
4. First Lady Karaoke
I'm sure by now this is not breaking news, but First Lady Michelle Obama nailed carpool karaoke with James Corden.
5. Big Voice, Little Package
I can't explain it, but I found myself in tears by the end of this young lady's audition on America's Got Talent. Laura Bretan is one very special girl, and her voice and flawless performance made every single hair on my arms stand on end, leaving me crying and laughing all at once…it's very rare that you can be so moved! What a gift.
Wishing you all a weekend full of special moments, everyone!