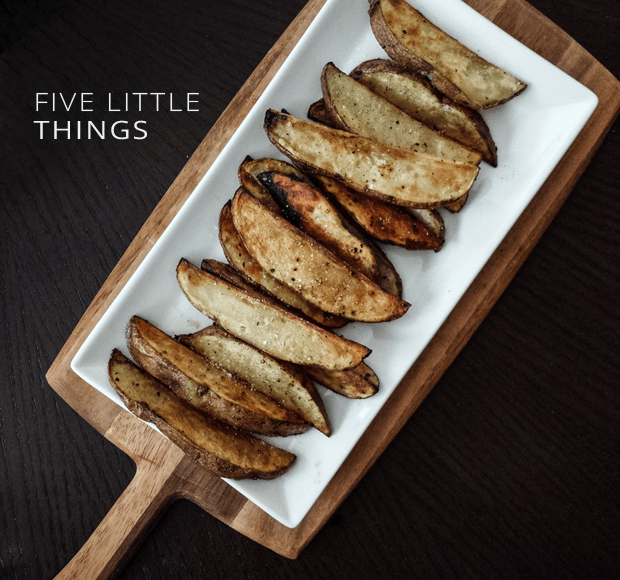 Five Little Things
Five little things I loved this week: Grilled Steak Fries Busy weeks mean a return to favorite standbys that have stood the test of time. Things like Flank Steak with Chimichurri Sauce and Grilled Steak Fries. The best part? Dipping the steak fries into the…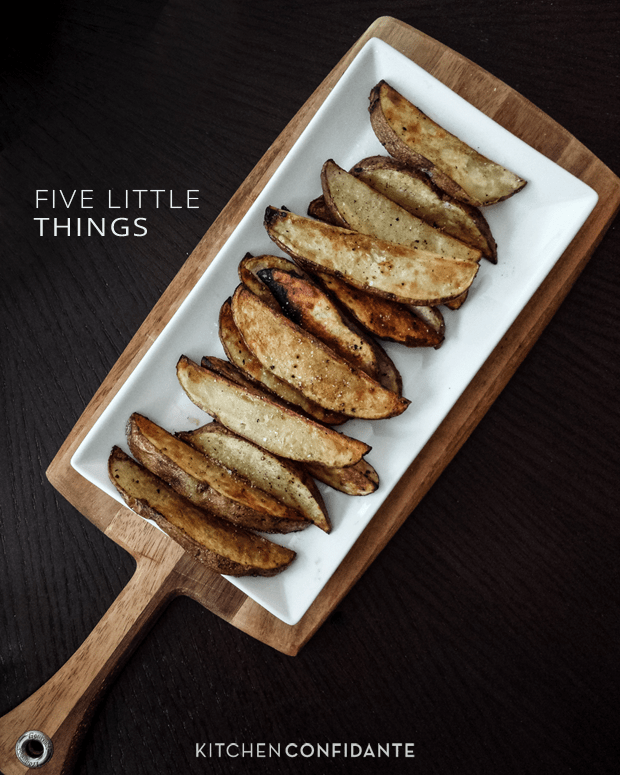 Five Little Things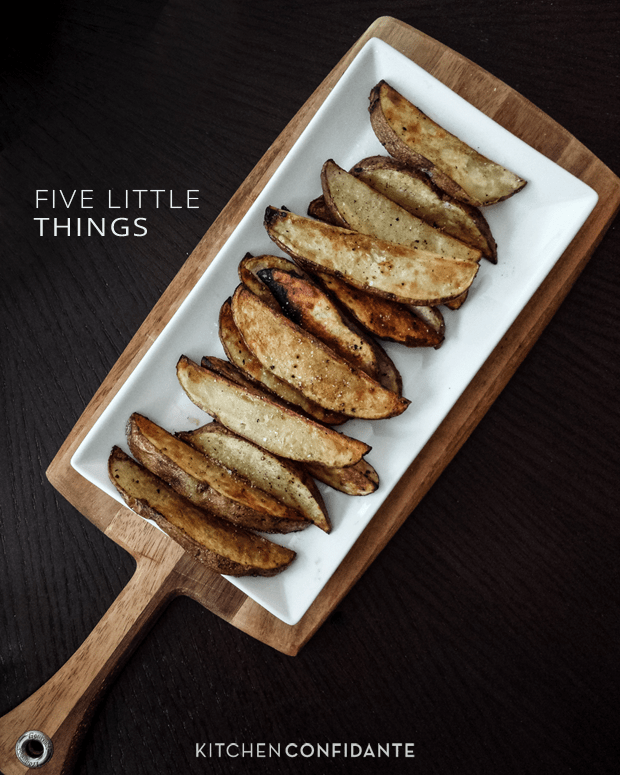 Five little things I loved this week:
Grilled Steak Fries
Busy weeks mean a return to favorite standbys that have stood the test of time. Things like Flank Steak with Chimichurri Sauce and Grilled Steak Fries. The best part? Dipping the steak fries into the chimichurri. Best thing ever.
Crafty Kids
There's enough pressure to get dinner ready on time, without this lovely reminder. My daughter painted this old tee the other day while I was cooking: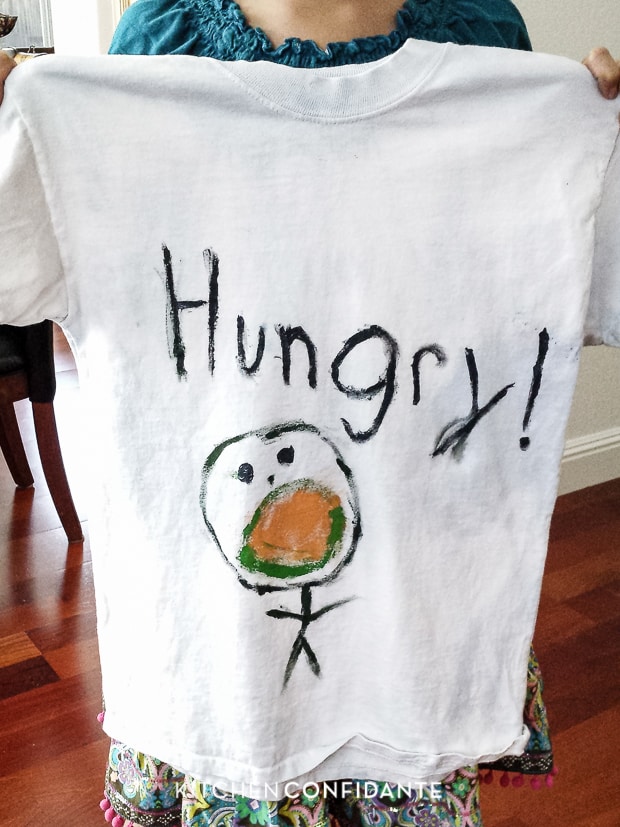 I burst out laughing when she showed me. I think we should mass produce them, maybe as onesies?
Puppy Love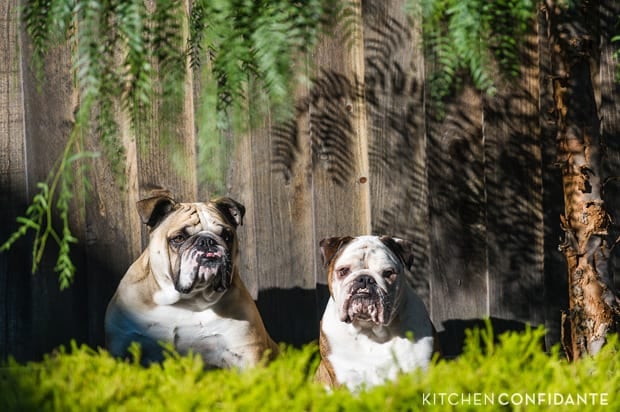 We're pet sitting our neighbor's English bulldog, Gracie, this week. She and our pup, Wilbur, are true lovebirds, and the two of them together just crack me up. I love when they enjoy the outdoors like a married old couple.
FoodieCrush Summer Cool

I just love when Heidi at FoodieCrush releases new issues, and the latest summer issue is a feast for the eyes. Gorgeous features, beautiful layout, and loads of delicious inspiration.
Catching Zzzzs (On the Subway)
Oh my gosh, when I saw this I just cracked up! I totally was guilty of falling asleep on the subway back in the day! Please tell me I'm not alone?