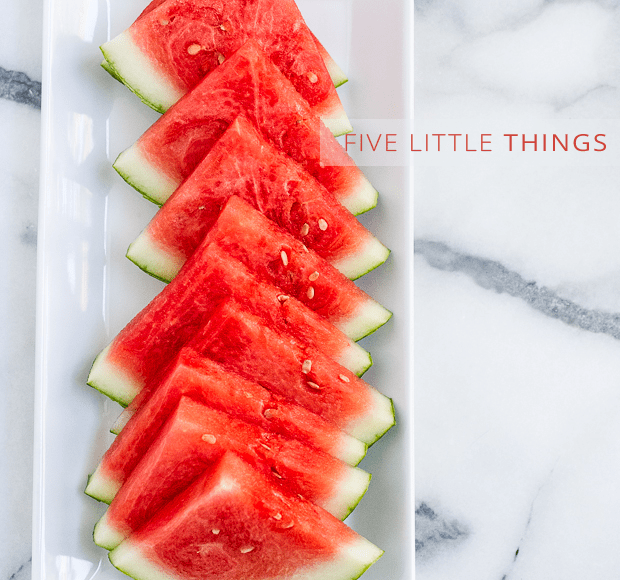 Five Little Things
Five little things I loved this week: Watermelon Nothing says summer like freshly sliced watermelon, wouldn't you agree? They have been so sweet and juicy, I swear they disappear so quickly whenever I slice one up for the family. Especially in this weather. But if…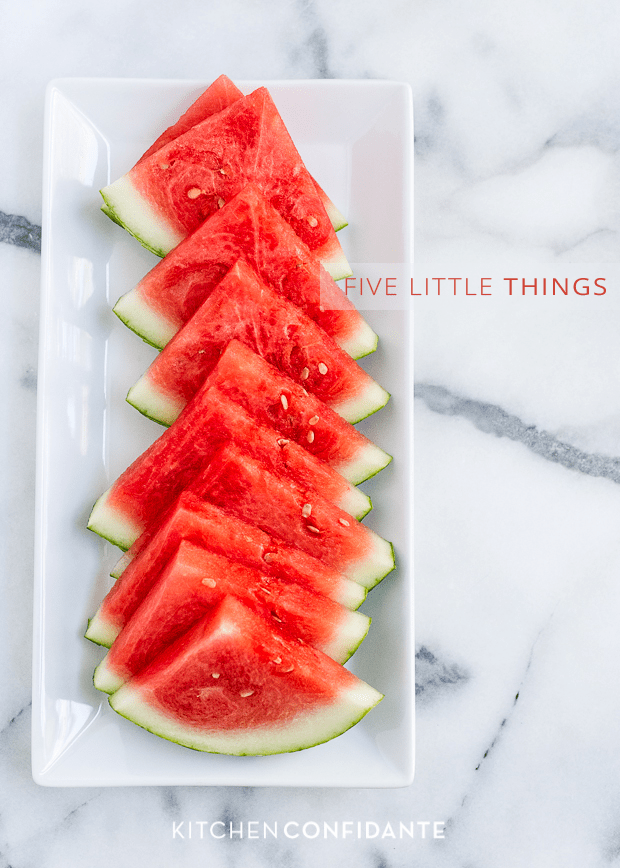 Five Little Things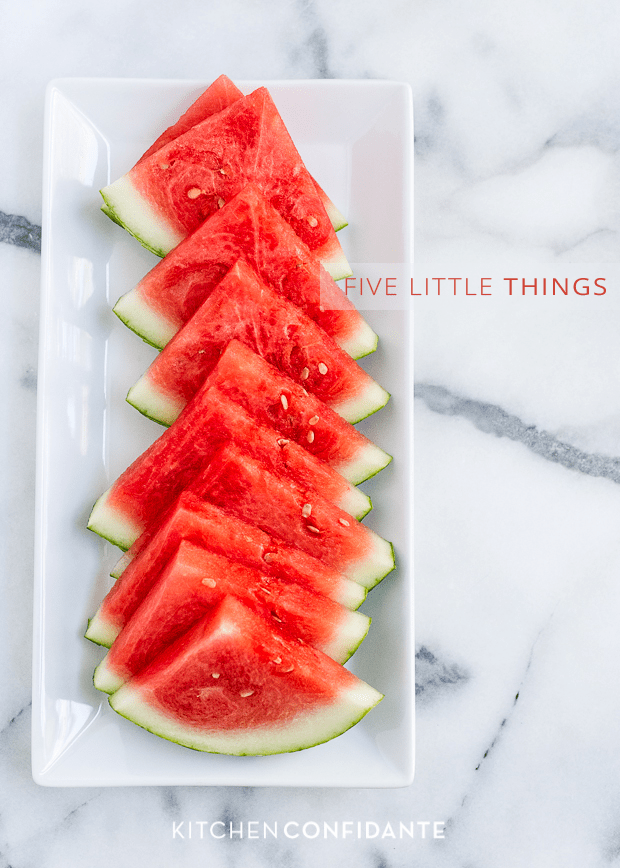 Five little things I loved this week:
Watermelon
Nothing says summer like freshly sliced watermelon, wouldn't you agree? They have been so sweet and juicy, I swear they disappear so quickly whenever I slice one up for the family. Especially in this weather. But if I happened to have any leftover, I would make Barb from Creative Culinary's Watermelon Salsa and Jessica from How Sweet Eat's Boozy Watermelon Granitas with Coconut Whipped Cream. I may just have to buy an extra watermelon and hide it.

Overnight Refrigerator Oatmeal

Now that we're in the heat of summer, I have revisited this favorite from last July: Overnight Refrigerator Oatmeal. It seriously is the best way to start the day!
Wunderlist
When I started using Astrid, I didn't realize my new love for this handy app would be shortlived. In a few weeks, Astrid will be going away, so I started testing other To Do apps that would fill its shoes. My new favorite? Wunderlist. I still miss Astrid, but things are going well with Wunderlist, and I wholeheartedly recommend it to stay on top of things!
Green Tea
As much as I love my afternoon cup of coffee, I've been lightening things up. Tea has replaced my post lunch caffeine fix; I know there are more antioxidants in a cup of Green Tea, and it actually leaves me feeling more energized for the rest of the afternoon.
Good Brie
My sister shared this clip from The Catherine Tate Show – she thought it was a hilarious, over exaggerated, British version of my children and I. (I do agree, it is SO so funny. And I love good Brie.) I assure you, I'm not this crazy (I think).
Happy Friday! How do you plan on staying cool this weekend?