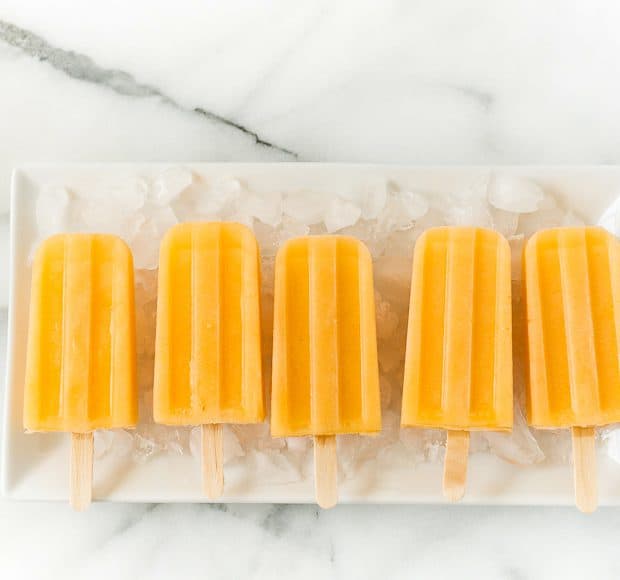 Cantaloupe Lime Popsicles
Who remembers the old Klondike Bar commercials? The one where the soul in search of a frosty treat would open the freezer door, and a swirling snowstorm would emerge, leaving them covered in frost…and a delicious treat in hand? My refrigerator was not too different…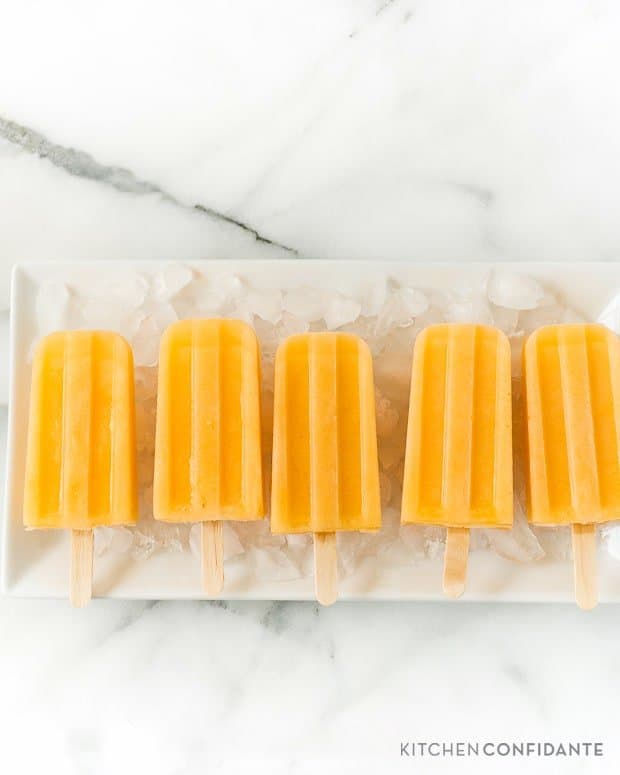 Cantaloupe Lime Popsicles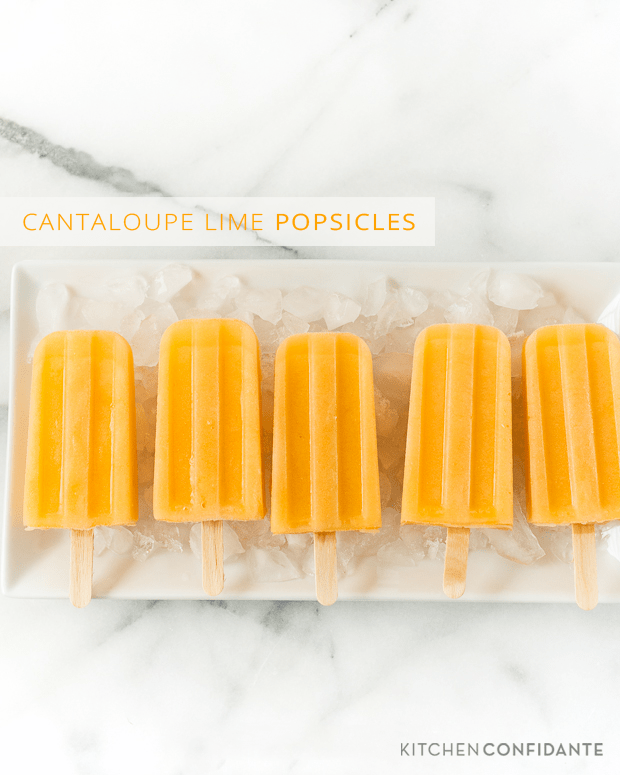 Who remembers the old Klondike Bar commercials? The one where the soul in search of a frosty treat would open the freezer door, and a swirling snowstorm would emerge, leaving them covered in frost…and a delicious treat in hand? My refrigerator was not too different growing up; the freezer door would reveal swirls of cold smoke, swirling around you until closed the arctic chill behind.
Things sure have changed. My freezer these days opens without much drama, there is certainly no swirling snow storm or even a strong blast it seems. But there is one thing that is similar. Inside, there are treats. Popsicles.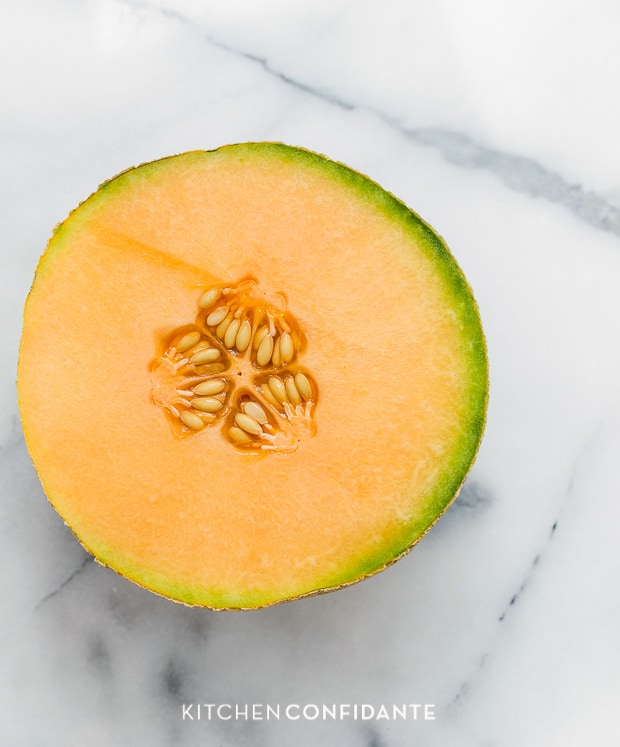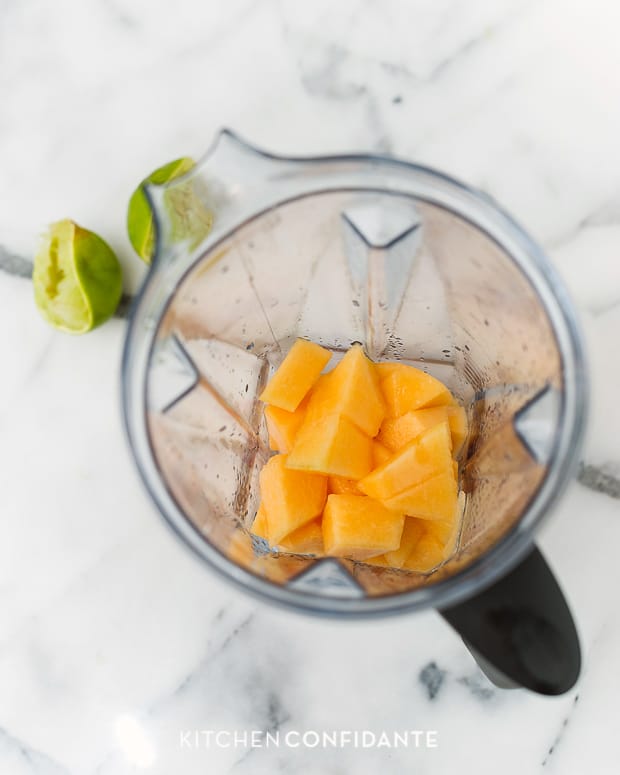 My mom used to make homemade ice pops. I would help myself to them, sucking all the juice until I was left with a pure white Popsicle, devoid of flavor. Then I would eat the ice, chomping the crystals. Please tell me I'm not the only one!
I made these Cantaloupe Lime Popsicles to surprise my kids with one of their favorite summer fruits, in frozen pop form. My freezer may not house an arctic storm, but this icy treat will help you cool off on those days you wish you were in one. I'm sharing them on Wayfair.com today, and I hope you enjoy it!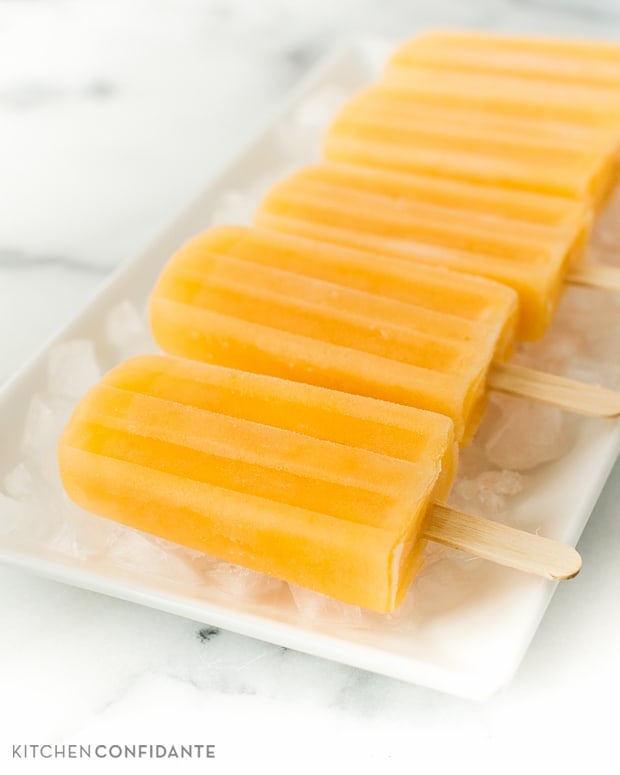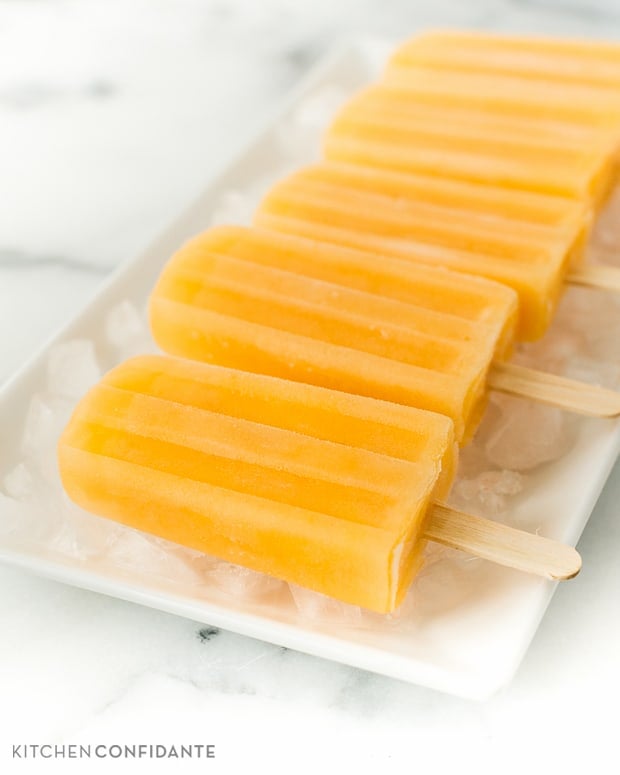 Please join me and find the recipe for Cantaloupe Lime Popsicles on Wayfair.com by clicking here.