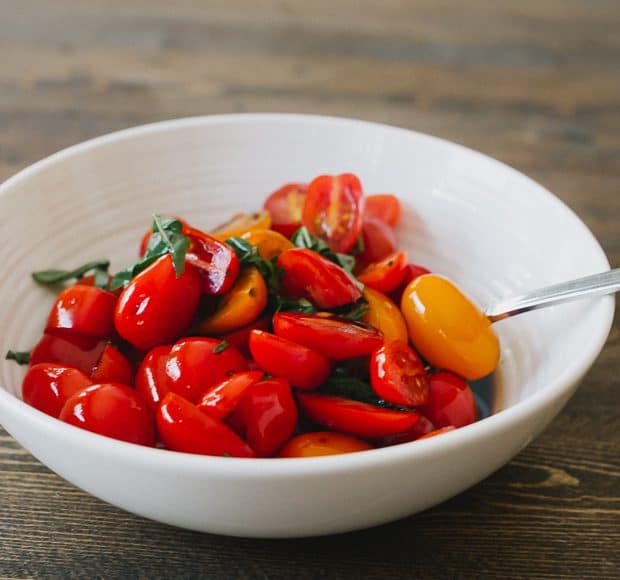 Five Little Things
Five little things I loved this week: 1. Tomatoes + Basil I couldn't think of a better couple. And I couldn't think of an easier summer salad than one that shines with these two ingredients. Next Monday, I have a delicious salad to share with…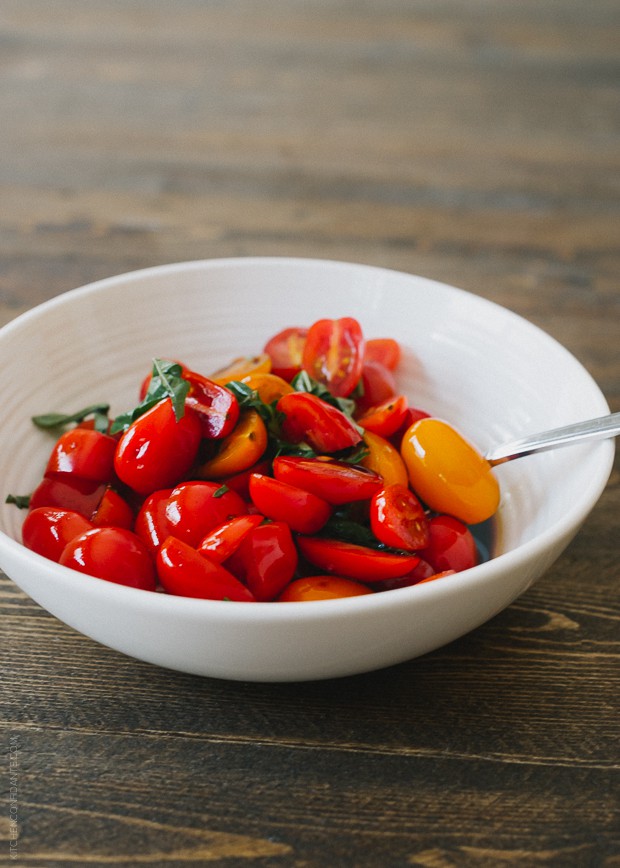 Five Little Things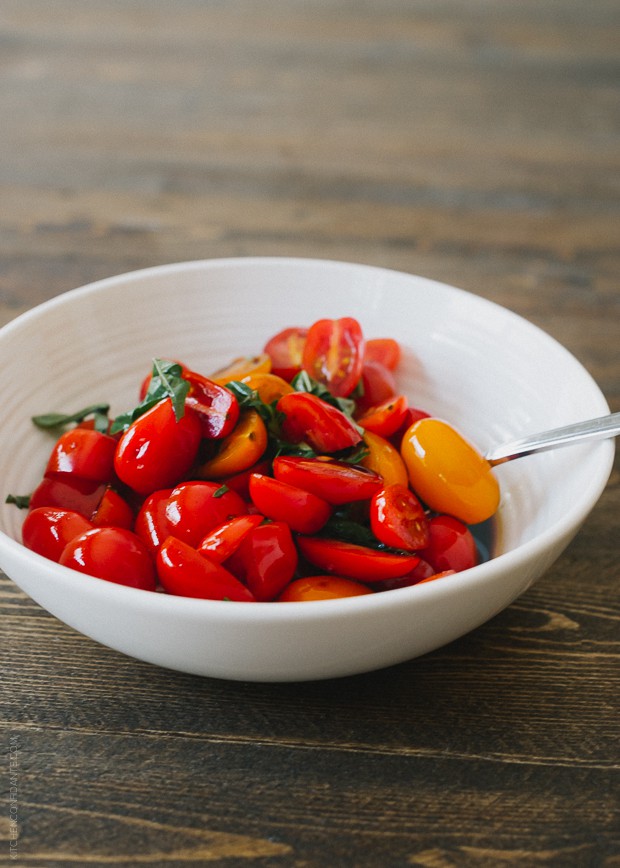 Five little things I loved this week:
1. Tomatoes + Basil
I couldn't think of a better couple. And I couldn't think of an easier summer salad than one that shines with these two ingredients. Next Monday, I have a delicious salad to share with you, along with a really wonderful giveaway, so be sure to keep your eyes open for that! I can't wait!
2. Old Home Videos
I really need to capture the children on video more these days. It seems like once they started school, I stopped filming them altogether, which is an utter shame. My daughter unearthed a DVD of herself from when she was in first grade, and seeing the wee version of herself tugged my heartstrings! How different she sounded! (Would I have recognized her voice? I'm sad to say the answer would be, "no.") How adorable her little toothless smile! Sigh, and now, here she is, weeks away from entering middle school. It goes by too fast, and I need to capture more by pressing the record button once in a while.
3. Inglorious Fruits & Vegetables
Humans aren't perfect, so why do we expect our fruits and vegetables to look perfect, too? I love this endeavor, from the French supermarket, Intermarché.

4. Instagram vs. Real Life
I adore Instagram. I really do. It's like micro blogging, and another way to share moments, as well as remember them. But how does it compare to real life? I found myself very amused by this piece by Olivia Muenter on Bustle.com, titled "What I Instagrammed vs. What was Really Happening, or My Entire Life is a Lie."
5. Bittersweet Realities
This kinda sorta melted my heart. Do you remember those moments as a child when you first understood some of the harsh realities of life? I sure do, and I can understand why this little girl doesn't want her brother to grow up.

Oh! One More Thing!
Thank you, everyone for your taking the time out of your busy schedules to vote for me in the 2014 Da Vinci Wine Storyteller Experience! It's been an honor as a finalist, and I'm keeping fingers and toes crossed that I get to make it to Tuscany. We'll find out on or around August 25th. Either way, I'm grateful for your support, and hope I get to share an adventure with you!
Have a wonderful, wonderful Friday, everyone!