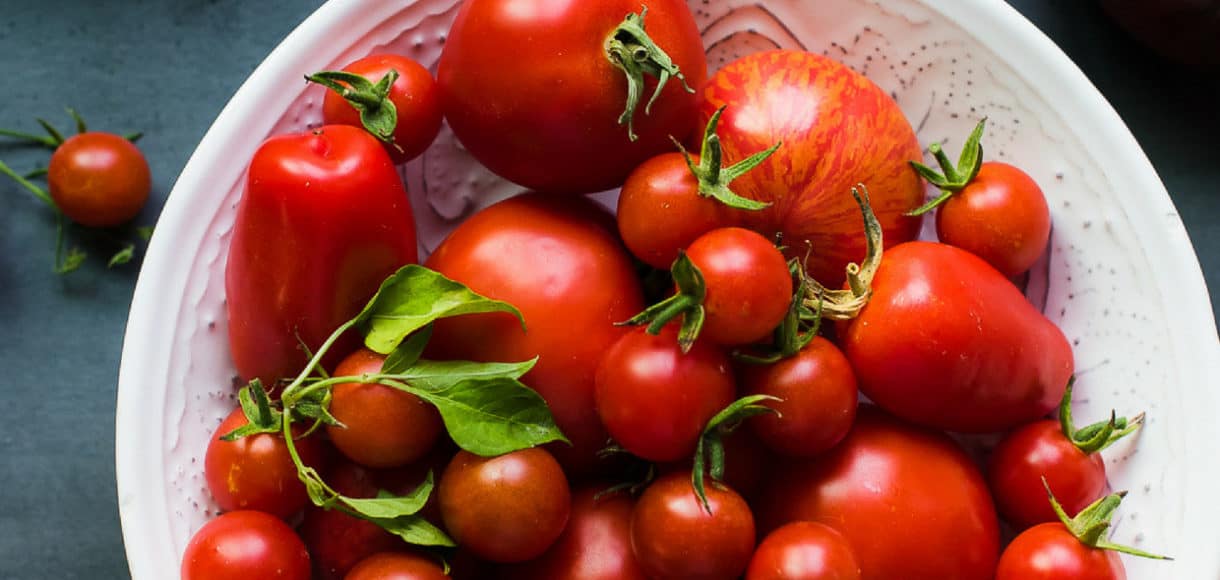 Five Little Things
Five Little Things I loved the week of August 24, 2018: tomatoes, noodles, In-N-Out vs Shake Shack, and more!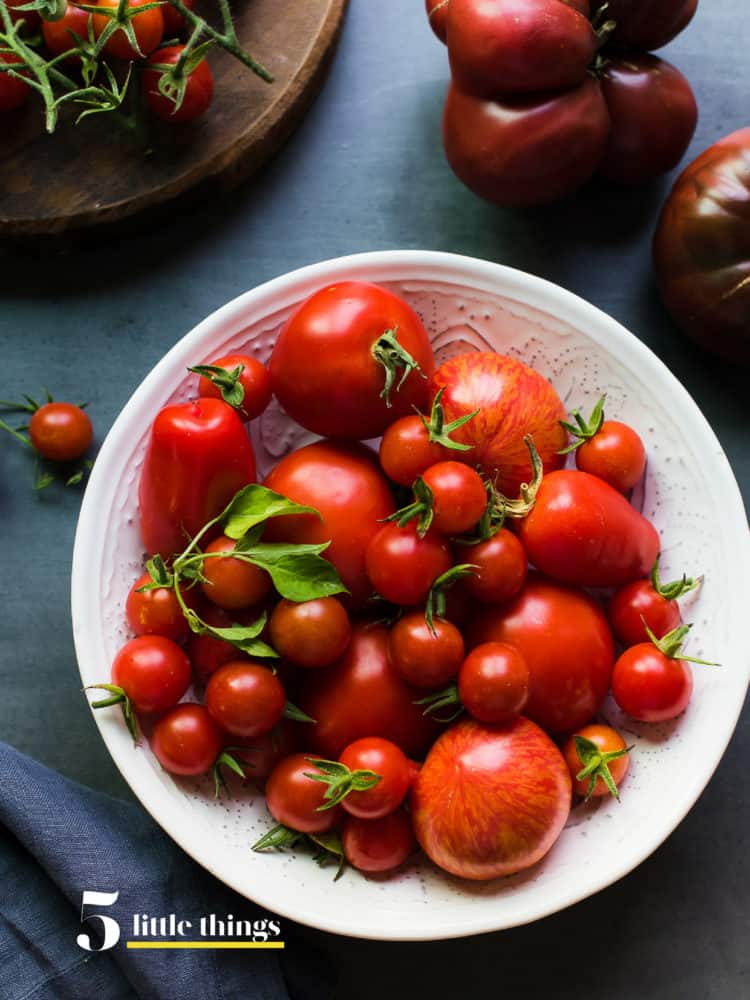 Five Little Things
Today is one of those Fridays that came just in the nick of time — it's been a week of hustle, and I'll be spending all day behind the computer editing and writing, but first things first…here are Five Little Things I loved this week:
1. Tomatoes
A good friend dropped off the most gorgeous garden tomatoes to me this week – it was quite the gift, and I've been enjoying them so much. I have a recipe coming your way soon that will make a tomato lover out of you, just in case you are still not certain. With so many tomatoes in the house, I'm probably going to make a batch of Tomato Jam, too!
2. Apple of My Eye
The mornings are chillier and I can sense fall just peeking around the corner. The thought of cozy sweaters and crisp apples sounds enticing, doesn't it? I'm intrigued by three new apple varietals we will start to see in the markets, but tell me, which one is your current favorite? My personal favorites are Gala, Honeycrisp and Opal apples, especially for making apple cake.
3. Midnight Snack
Anyone else guilty of a little snack before bed? My weakness is a handful of cereal, what about you? I'm going to try incorporating some wiser snack decisions before bed.
4. Oodles of Noodles
This has me craving noodles!
5. In-N-Out vs Shake Shack
The age-old debate — who has the better burger? I'll never forget the first time I had Shake Shack on a visit home — this video actually visits the same location I did when I tried their burgers for the first time! But living out here in California, In-N-Out is still what I crave. So tell me, are you Team In-N-Out or Team Shake Shack?
Have a wonderful weekend, everyone! Get some rest!