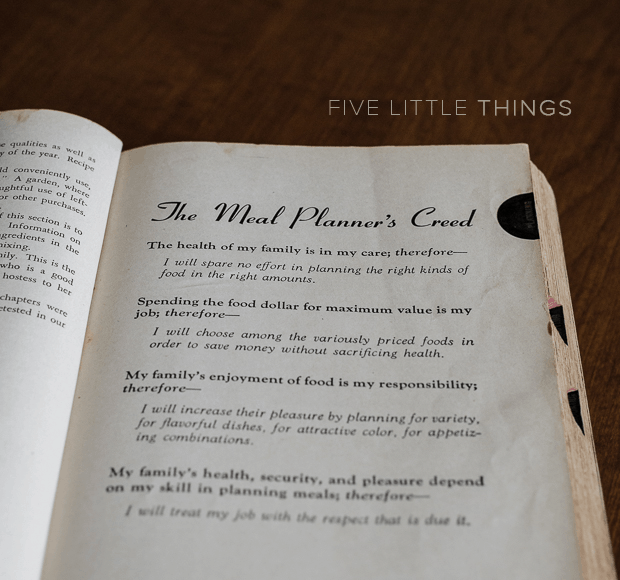 Five Little Things
Five little things I loved this week: The Kindness of Strangers From strangers to close friends, my family and I are so grateful for the kind messages and warm thoughts these last few weeks. Thank you especially for your words of comfort after my last…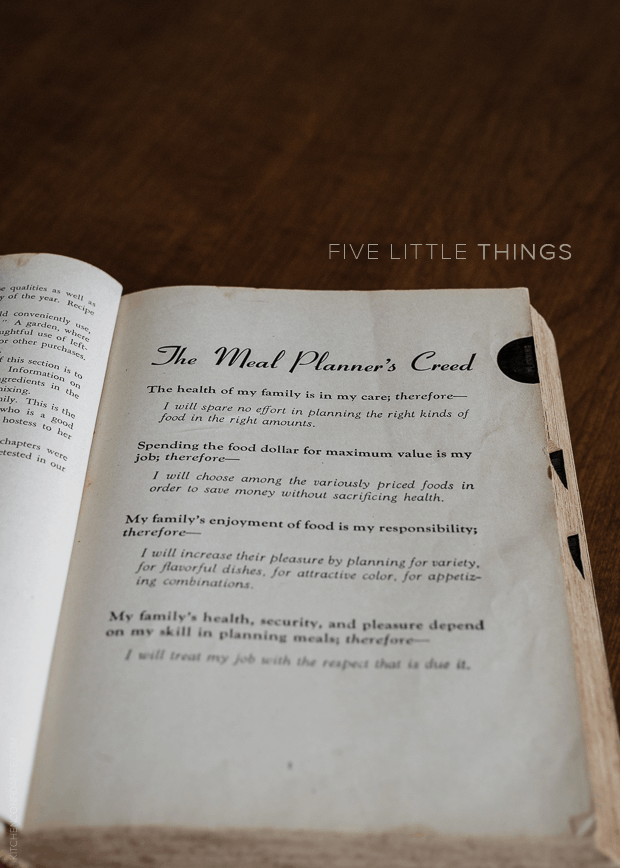 Five Little Things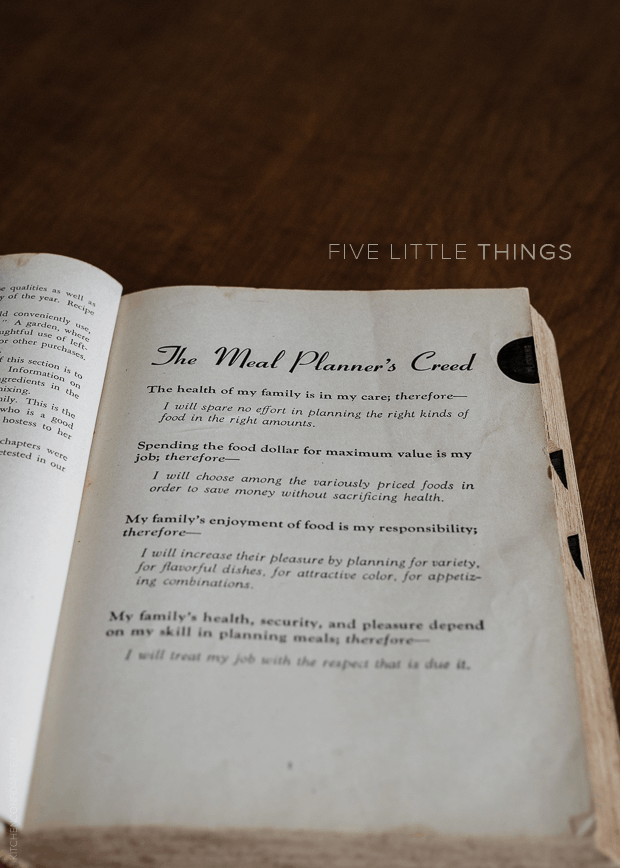 Five little things I loved this week:
The Kindness of Strangers
From strangers to close friends, my family and I are so grateful for the kind messages and warm thoughts these last few weeks. Thank you especially for your words of comfort after my last post – your comments really meant so much.
Old Recipes
During our last visits with my husband's family, I really appreciated the chance to turn the pages of some old treasured cookbooks and scrapbooks with family recipes. How I wish I could have taken those treasures home! I was able to jot down a few noteworthy recipes and look forward to baking them once the weather cools. One of the cookbooks featured The Meal Planner's Creed (photo above), which I find extremely endearing.
Foodie App: Summer Harvest Edition
In addition to weathered, well-worn cookbooks, I do love glossy, modern recipe apps, and I am pleased to share that several of my recipes are currently featured in the Foodie Summer Harvest Cookbook App, available on iTunes! I'm particularly excited to see my photo of my favorite peppers on the cover! Hope you check it out, there are so many delicious recipes featuring the best of late summer cooking. Download the app here.

Alarm Clocks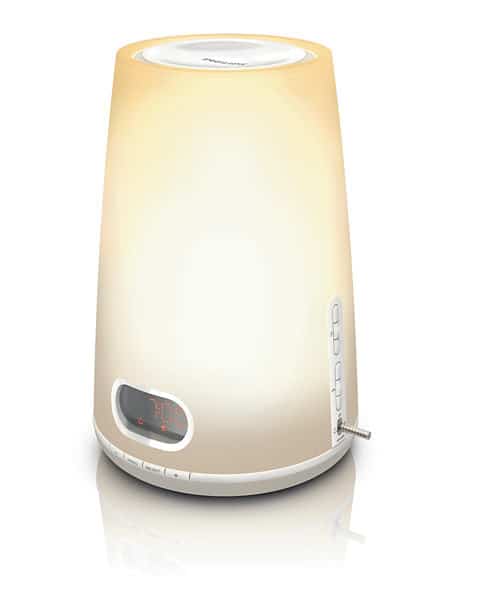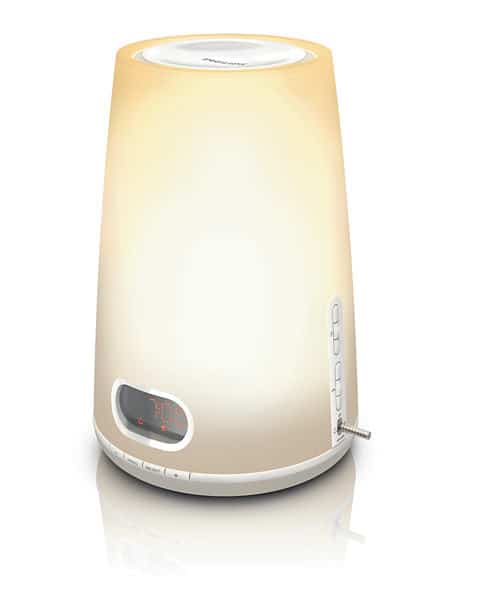 I never thought I would say that I love an alarm clock, but this one is pretty amazing. When we had to replace our decade-old alarm clock, my husband found this one: when you rise at 5 am, the soft rising light and sound is a more pleasant way to start the day. No more mini heart attacks from those terrible buzzers.
Duets
I saw this a week ago, and perhaps you did, too. But in case you missed it, this unexpectedly excellent duet between Kristin Chenoweth and audience member Sarah Horn (a talented singer, as it turns out) will bring a smile to your face.
Wishing you a very happy Friday, everyone. Here's to the weekend ahead – hope you have something good planned.