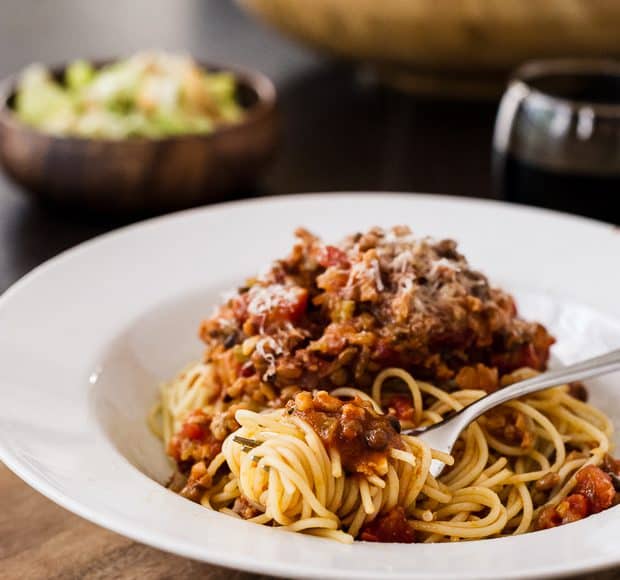 Simple Sundays | Spaghetti with Chicken Sausage and Lentil Bolognese
A leaner alternative to the classic bolognese, this Spaghetti with Chicken Sausage and Lentil Bolognese features chicken sausage and heart healthy lentils. There's always a period of transition when we shift from a summer of travel and leisure to the more rigid autumn, dictated by…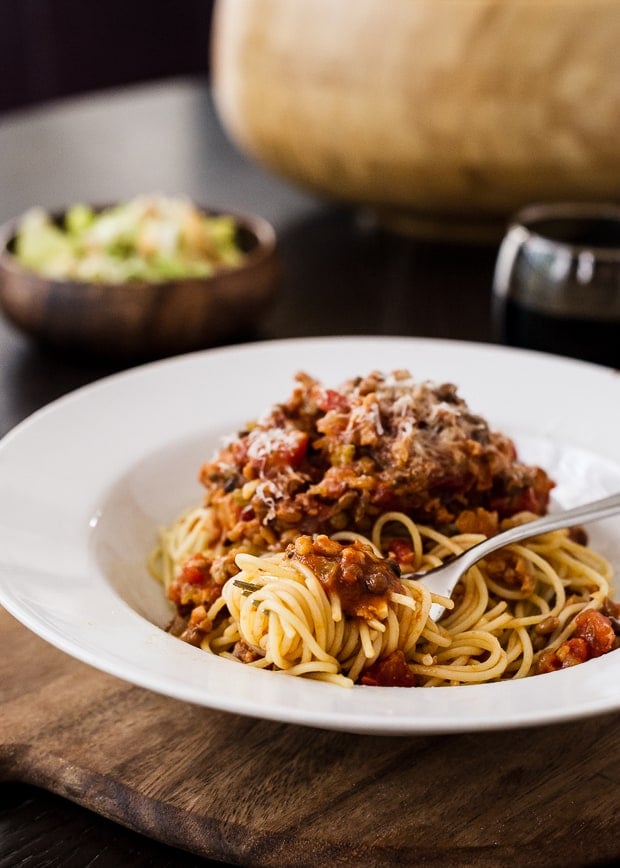 Simple Sundays | Spaghetti with Chicken Sausage and Lentil Bolognese
A leaner alternative to the classic bolognese, this Spaghetti with Chicken Sausage and Lentil Bolognese features chicken sausage and heart healthy lentils.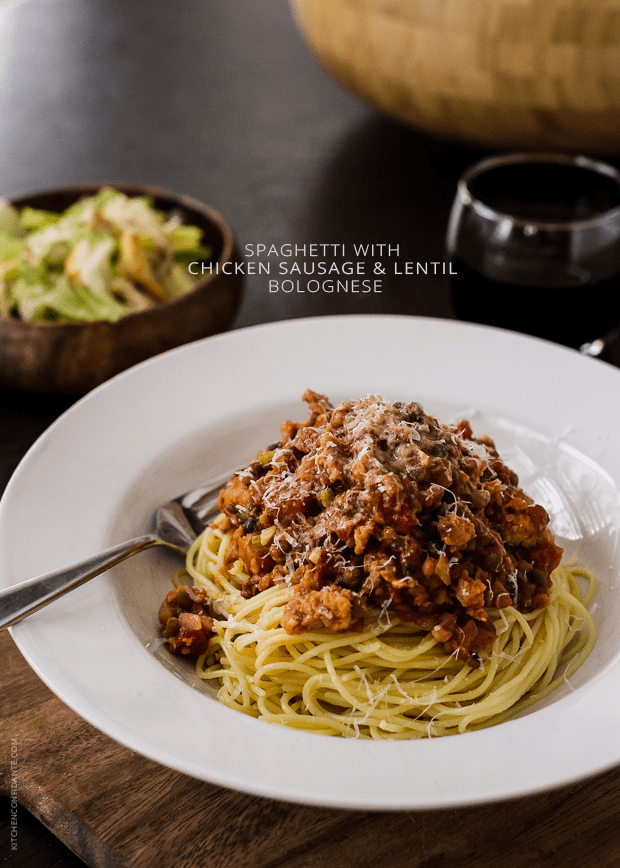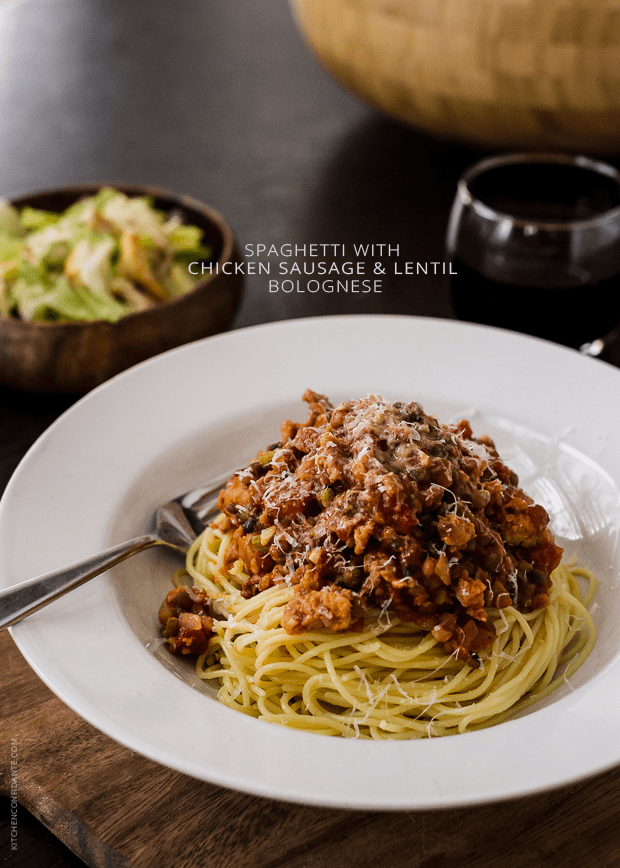 There's always a period of transition when we shift from a summer of travel and leisure to the more rigid autumn, dictated by school bells and new after-school activity schedules. As the children get older, their activities creep later into the day, time that I usually spend cooking dinner. To be perfectly honest, I have been struggling a little in the kitchen. These first few weeks are all about finding our new normal, understanding how best to juggle my work with what is feasible with our adjusted family calendar. Whether or not you have little ones, I'm sure you comprehend those moments when you need to figure out a new way to make things work.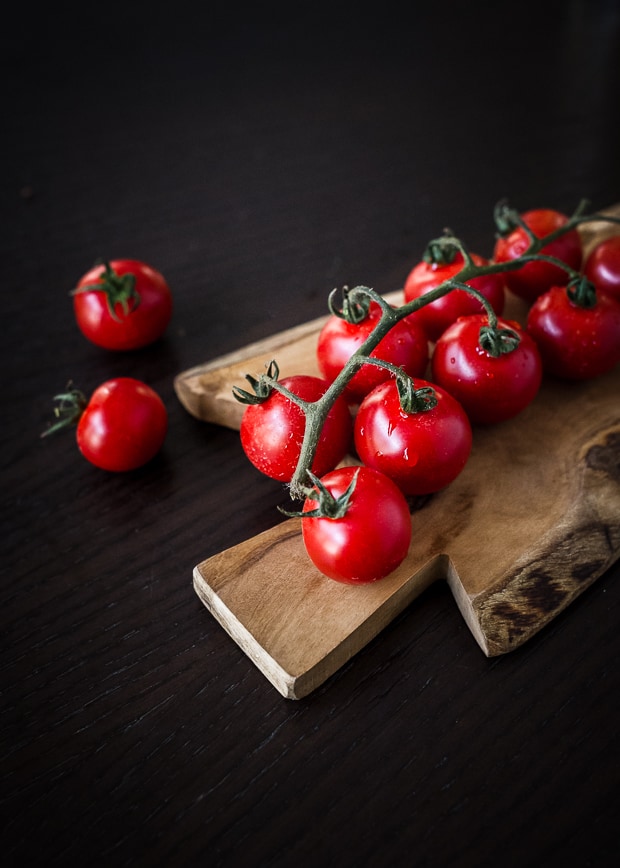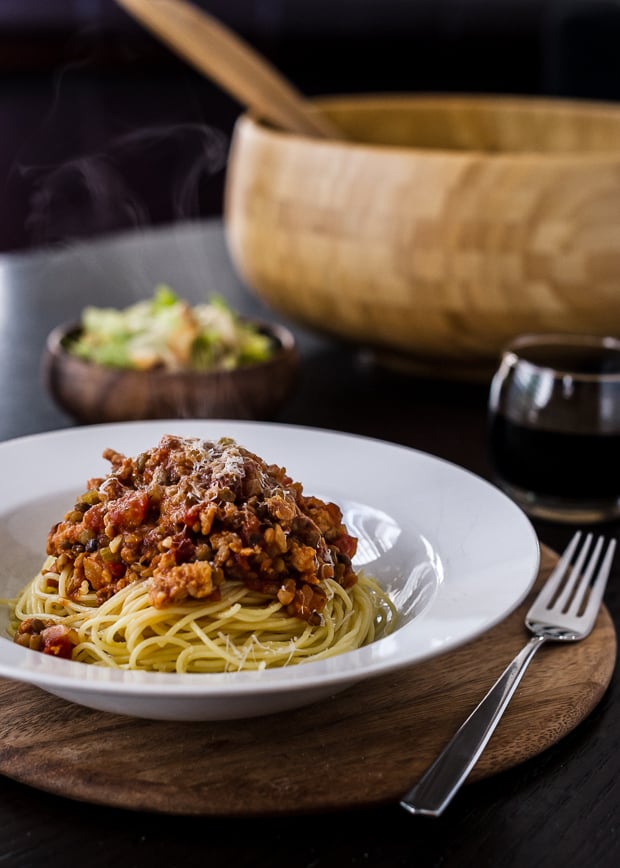 I'm sure you understand when it's easiest to reach into the pantry for a box of pasta and set to work on a meal you know the whole family will love. Not only is a good sauce something you can make in advance and reheat if necessary, its something you can easily transform from the boring old to something new. This Spaghetti with Chicken Sausage and Lentil Bolognese is a welcome riff on a classic favorite.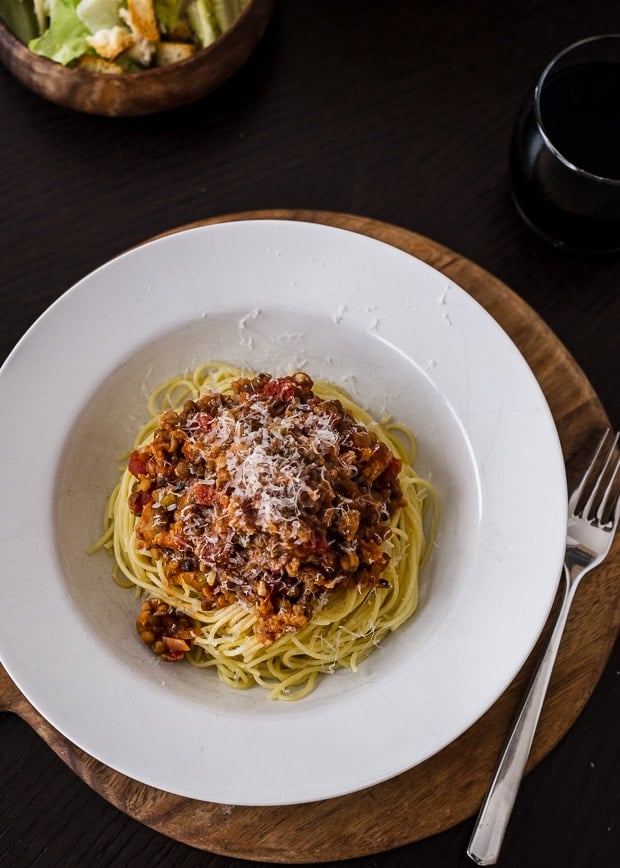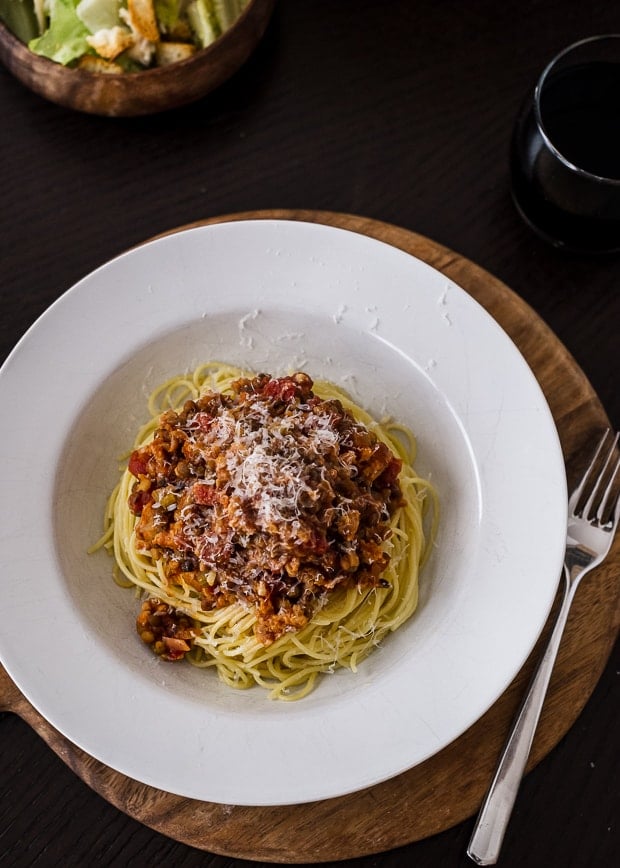 But for me, this isn't just a simple riff – I love that the flavors from the chicken sausage bring so much flavor to the sauce, fussing with seasoning isn't necessary. The best part, though, are the healthy lentils. They are small enough that fussy eaters don't even detect a difference, and they bring a lean and healthy alternative to the standard meat sauce. With a Caesar salad on the side, this is a dinner my family is happy to come home to and one that guarantees a lot of smiles at the dinner table, even after a busy day.
How about you? What meals do you turn to for these busy days?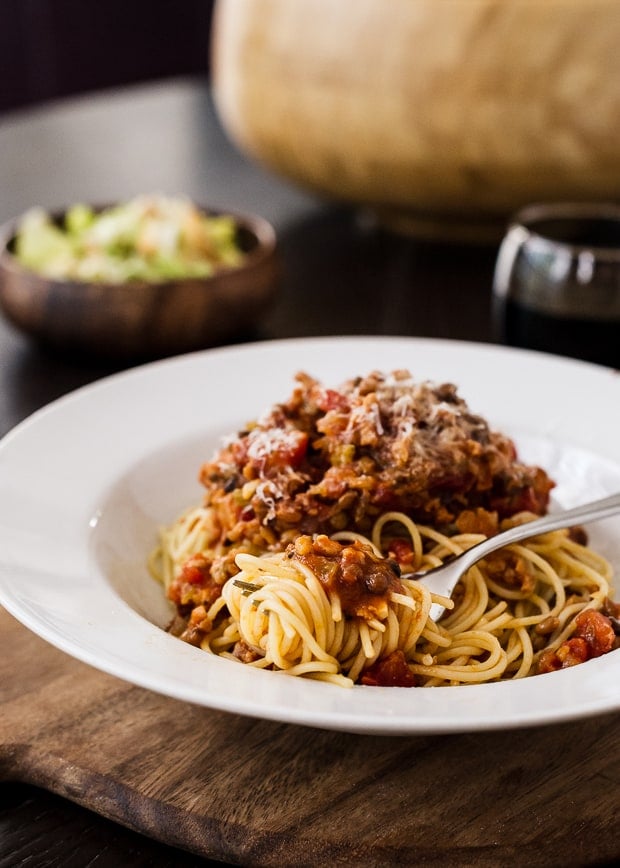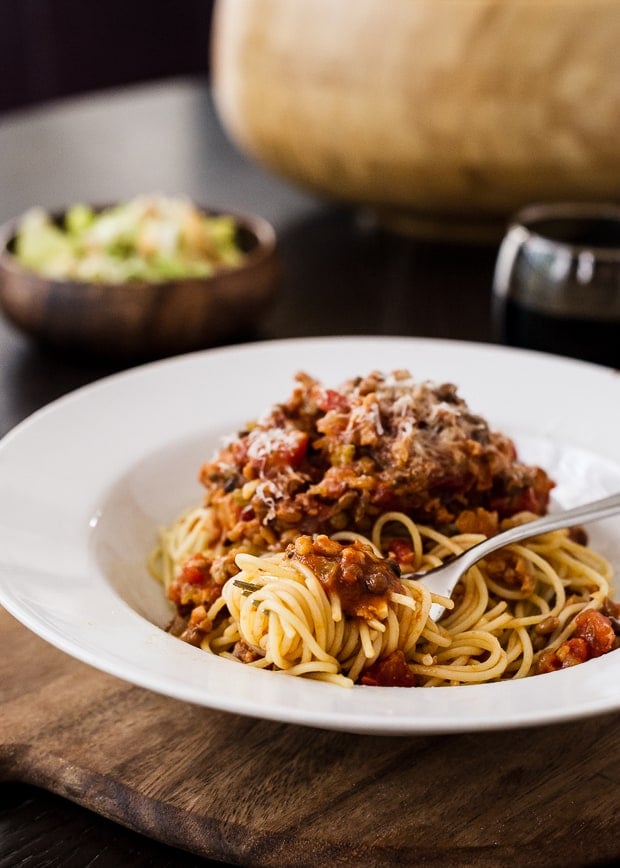 Disclosure: I received a package from the folks at Pomi a while back to experience Italian passata (strained tomatoes) in my kitchen. While I did receive this package, I was not sponsored to write a post. I am sharing this with you since I sincerely enjoyed the product. As always, all opinions are my own.

Spaghetti with Chicken Sausage and Lentil Bolognese
A leaner alternative to the classic bolognese, this sauce features chicken sausage and heart healthy lentils.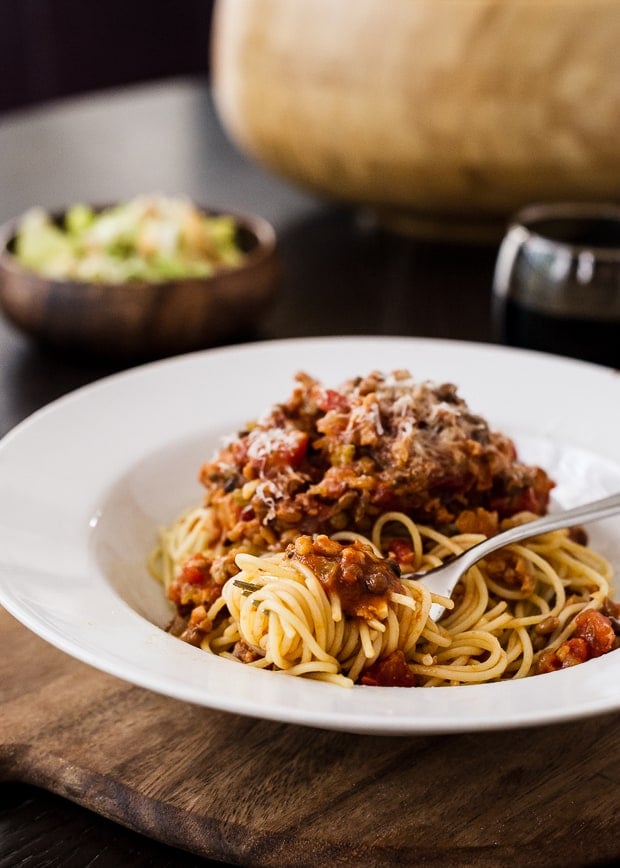 Print Recipe
Ingredients
1 tablespoon extra virgin olive oil
1 onion, finely chopped
3 stalks celery, diced
3 cloves garlic, minced
1 lb chicken sausage, casing removed
1 bay leaf
1/2 cup beef stock
28 oz strained or chopped tomatoes
1 tablespoon tomato paste
2 cups cooked lentils
1 lb spaghetti
Kosher salt, to taste
Freshly ground black pepper, to taste
Freshly grated Parmesan cheese, for serving
1/4 cup chopped flat-leaf parsley, for serving
Instructions
In a large, deep sided sauté pan, heat the olive oil over medium heat. Cook the onion, garlic and celery, seasoning lightly with salt and pepper, and cook until the onion is translucent. Crumble in the chicken sausage that was removed from the casing and use a fork or wooden spoon to break down the meat. Add the bay leaf and stir stir in the beef stock, scraping the bottom of the pan to release any brown bits that have browned. Let it cook for a few minutes, letting the stock reduce a bit. Add the tomatoes and tomato paste, bring to a bubble and let it simmer over low heat for about 10 minutes. Add the cooked lentils, and season with salt and pepper to taste.
Meanwhile, bring a large pot of water to a boil. Season with salt and add a drizzle of olive oil and pasta. Cook according to the package directions, until the pasta is al dente. Drain the spaghetti and dress with the sauce.
Garnish with freshly grated Parmesan and a sprinkling of freshly chopped parsley.