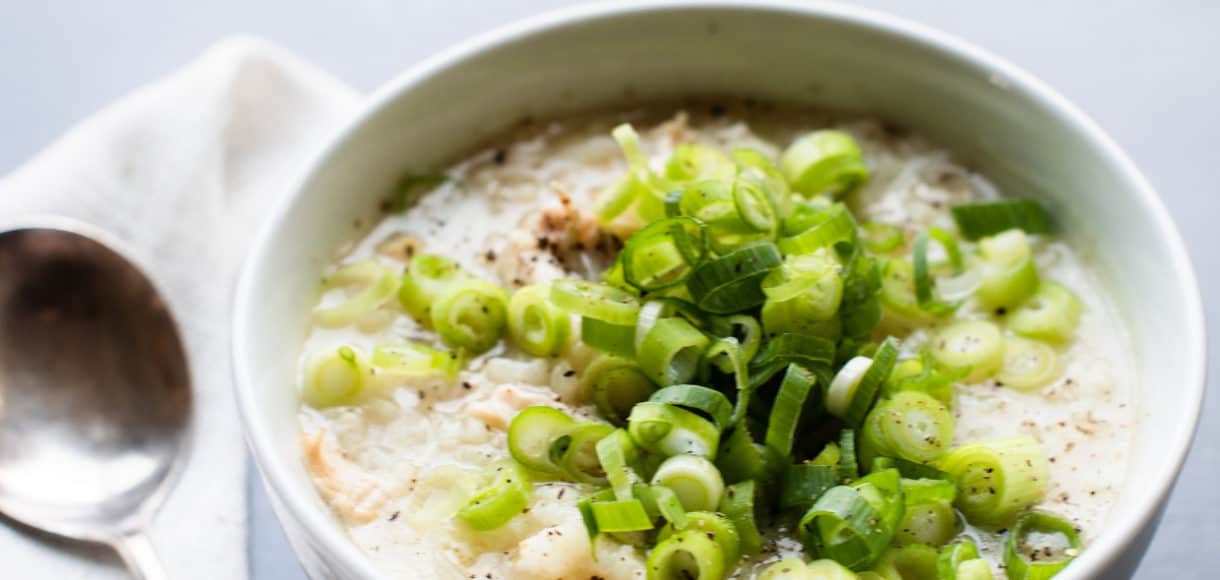 Five Little Things
Five Little Things I loved the week of November 11, 2016: cozy soups, funny dogs, local heroes, and more.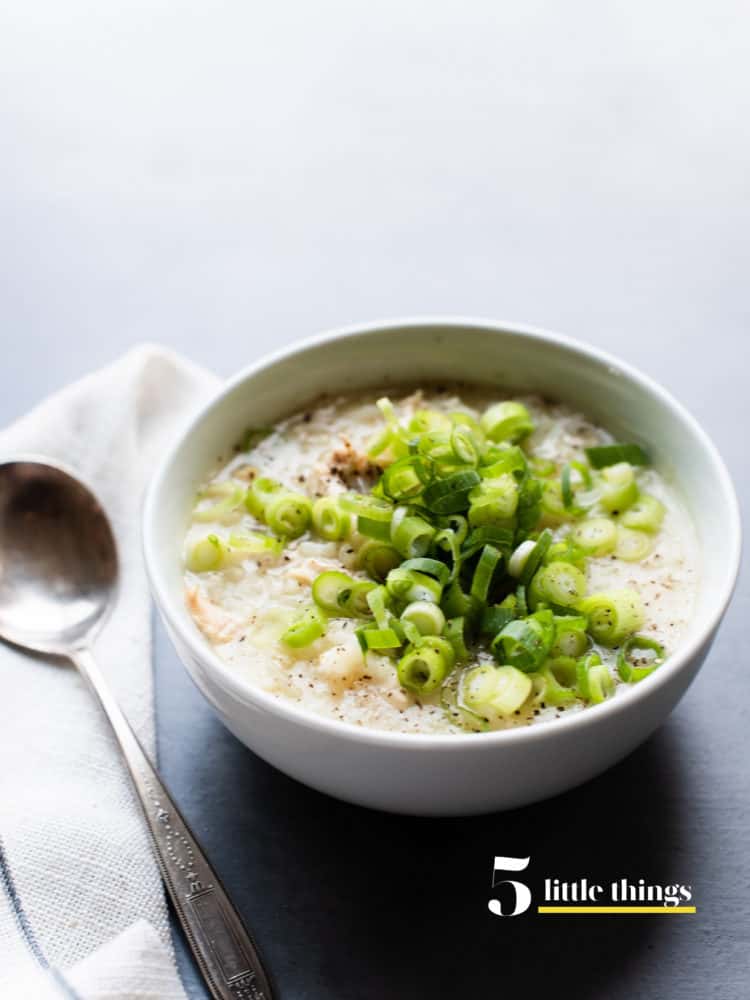 Five Little Things
This was a very hard week for California. While we have been spared from the fires and live a few hours away, where we live in the Bay Area, the smoke is unbearable. School has been canceled and it is uncomfortable to breathe. Our hearts are especially saddened by friends and coworkers who have been affected and lost homes in the fires from Camp Fire and in Malibu. If you are looking for a way to help, consider donating to these charities and organizations.
Amid tragedy, it is always important to find the good things. Here are Five Little Things I loved this week:
1. Cozy Soups
Comfort food is a must — whether you're on the east coast home from the first big snow storm, or here on the west coast sheltering from the smoke, or in the middle of the country looking for a cozy soup, Arroz Caldo is my pick. I made another batch last night, and this morning my husband had some for breakfast. He tops his chicken and rice soup with tons of scallions, hence the styling here, since this was his bowl this morning. If you haven't given it a try, then now would be a good time.
2. Heros and Solidarity
I loved hearing stories of kindness coming from the Camp Fire, like this garbage man who helped this very special 93-year-old on his route.
And as a native New Yorker, I was really touched when I saw the Empire State building lit in California colors.
3. Family Homes
The fires remind us that a home is wherever your family is. Speaking of family, is there any family like the Bradys? Have you heard that the iconic Brady home was recently sold and will be featured in a Very Brady Renovation!? I have to admit I'll be tuning in to that.
4. Dog Treats
When you need a smile, just look to our furry friends. Is there anything more fun than dogs catching treats? One German photographer thinks so! Check out this feature on CNN for a gallery of his adorable dog models!
5. 4am Club
I'm sure you've heard of Mark Wahlberg's jaw-dropping daily schedule. Well, so has James Corden and see what happens when he joins him for a 4 am workout! Aside from the abs, Mark Wahlberg has serious home gym goals.
Wishing you all a safe and wonderful weekend!