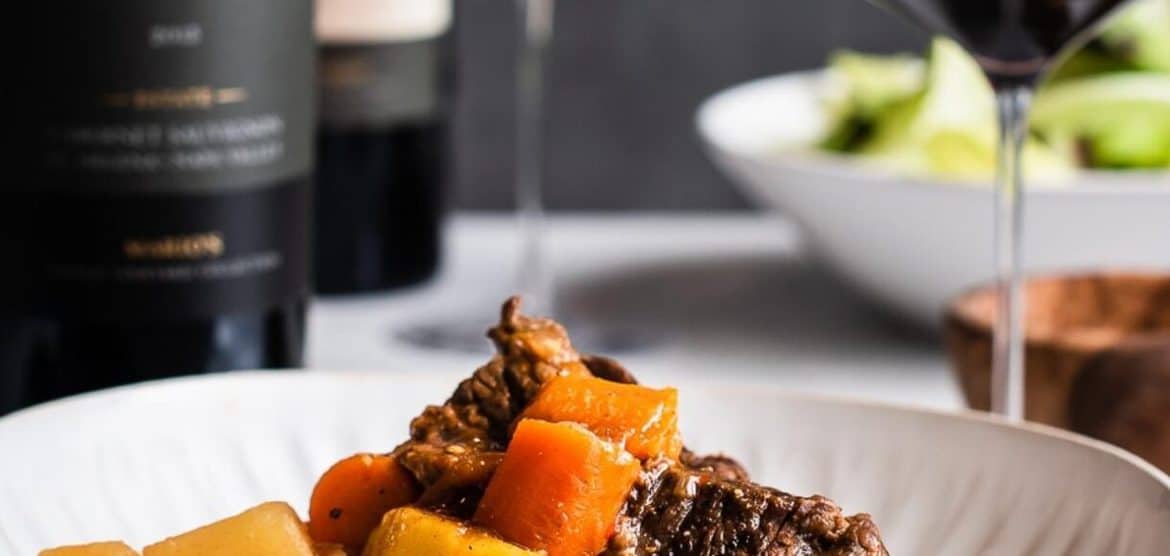 Five Little Things
Five Little Things I loved the week of December 18, 2021: mechado (Filipino beef stew), wine pairings, crosswalk concerts, and more!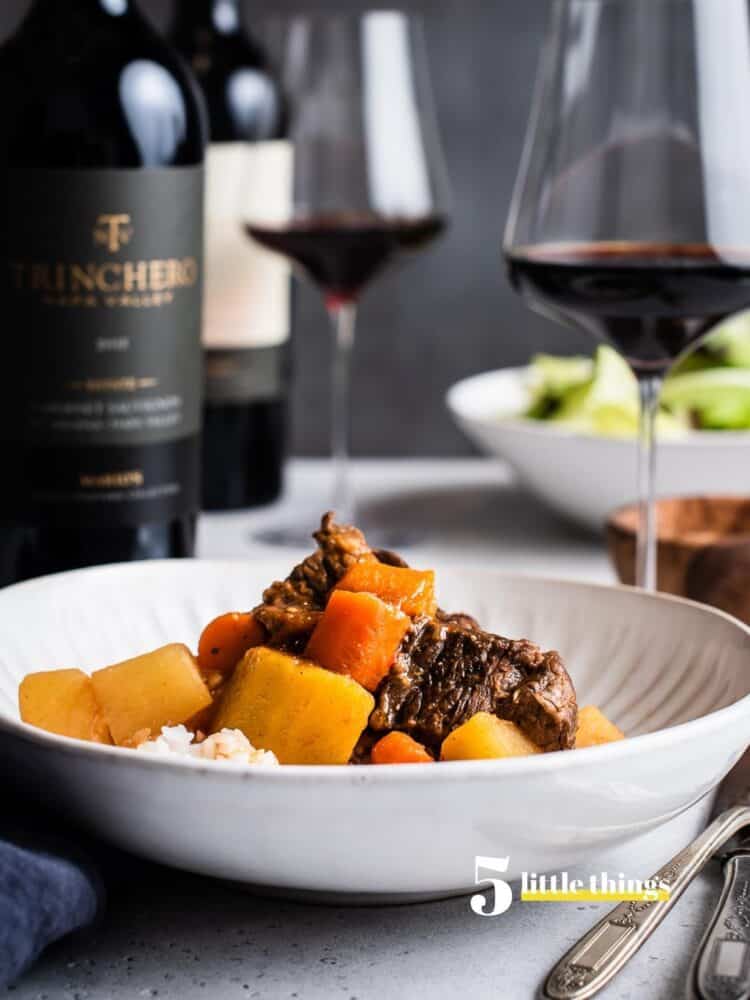 Five Little Things
One week. One week till Christmas! How are you faring this holiday season? I'm enjoying it – for the most part, I feel pretty good. I was really intentional about not taking on too many client projects, and I will actually spend the weekend wrapping presents and binging on Christmas movies. In other words, I feel so much more rested this year already, and I hope you remember to take some time off for yourself, ok?
Here are Five Little Things I loved this week:
1. Mechado
Whenever I make a cozy pot of Mechado, I can't help but get nostalgic. This Filipino beef stew was the first meal I ever cooked for my husband when we started dating, and let's say this comfort food is still magic, many years later.
2. Wine Pairing
I paired the Mechado with a delicious 2015 Mario's Vineyard Cabernet Sauvignon from Trinchero Napa Valley. It reminded me of what Chef James Houghton, the Director of Culinary at Trinchero Family Estates, said towards the end of our conversation on my latest podcast episode. Such simple, wise words. Here is a little snippet from the episode.
I hope you enjoy this latest episode – click here to listen to the entire conversation with Chef James and learn what brought him to the Napa Valley, the food that inspires him in the winery kitchen and at home, and his tips for food and wine pairing which will be very helpful as you plan your holiday menu.
3. Evergreens
I've been trying to add extra touches to make things look more festive at home this holiday season. I plan on finding more evergreens and have been inspired by the decorations at Audley End house in England. I wish I had time to make wreaths, too!

4. Crazy Rich Asian Breakfast
I was today years old when I learned that Jimmy Yang of Crazy Rich Asians and Love Hard (a super cute Christmas movie — I think it's my new favorite from this year) had a YouTube channel where he cooks! I think he's great in this setting and looking forward to following along with more of his adventures in Jimmy's Kitchen!
5. BTS Crosswalk Concert
How lucky were all the passersby on the roads and sidewalk that day – can you imagine driving by BTS concert on your commute?
Stay joyful!